When you own a home you do your best to make it look nice not only inside but outside, too. This is twice as important in case you've decided to place it on the market. First impressions matter a great deal!
We offer you here a few valuable tips on how to improve the curb appeal of your home and make it more attractive for potential buyers or simply for you to enjoy.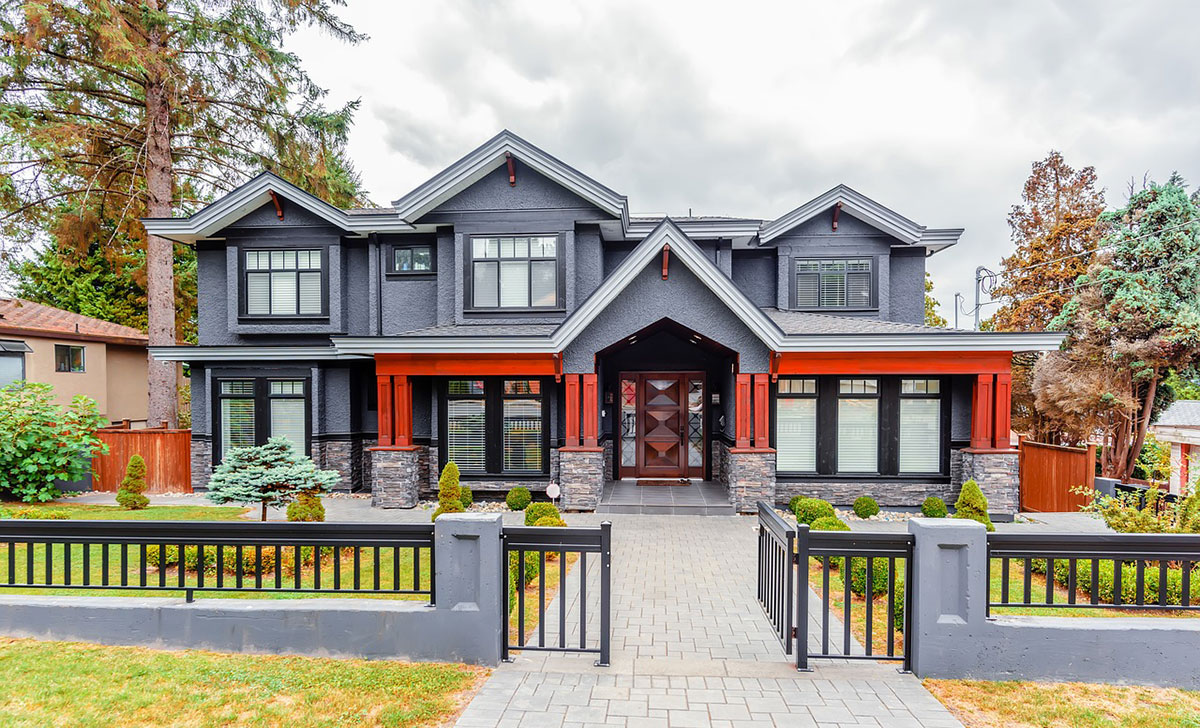 Make sure visitors come to a clean and tidy home. Look around and put away any household items possibly scattered around the place. Tools, hoses, that old bucket – these have no place outside, so make sure they are properly stored and out of view. If possible, take the car into the garage, too.
The lawn and yard should be taken good care of. Well maintained green areas make your property look more beautiful and welcoming. Grass should be regularly mowed, shrubs and hedges nicely trimmed, and all flower beds kept clean and fresh.
The façade of the house is one of the very first impressions that people get about your property. So, it is very important to keep it clean and well maintained. With time and under the elements of nature, paint may peel off here and there, mold and moss may appear, or dirt may accumulate in ugly stains. Make sure to clean and treat these defects properly.
Regular maintenance is the key. Once a year it would be necessary to clean the façade thoroughly, and once in every 3-5 years, add a fresh coat of paint, to have your house look bright and clean.
The front door is the focal point of the house facade. It is that essential design element that makes your house stand out among other houses in the street, even if these are of the same or similar architecture.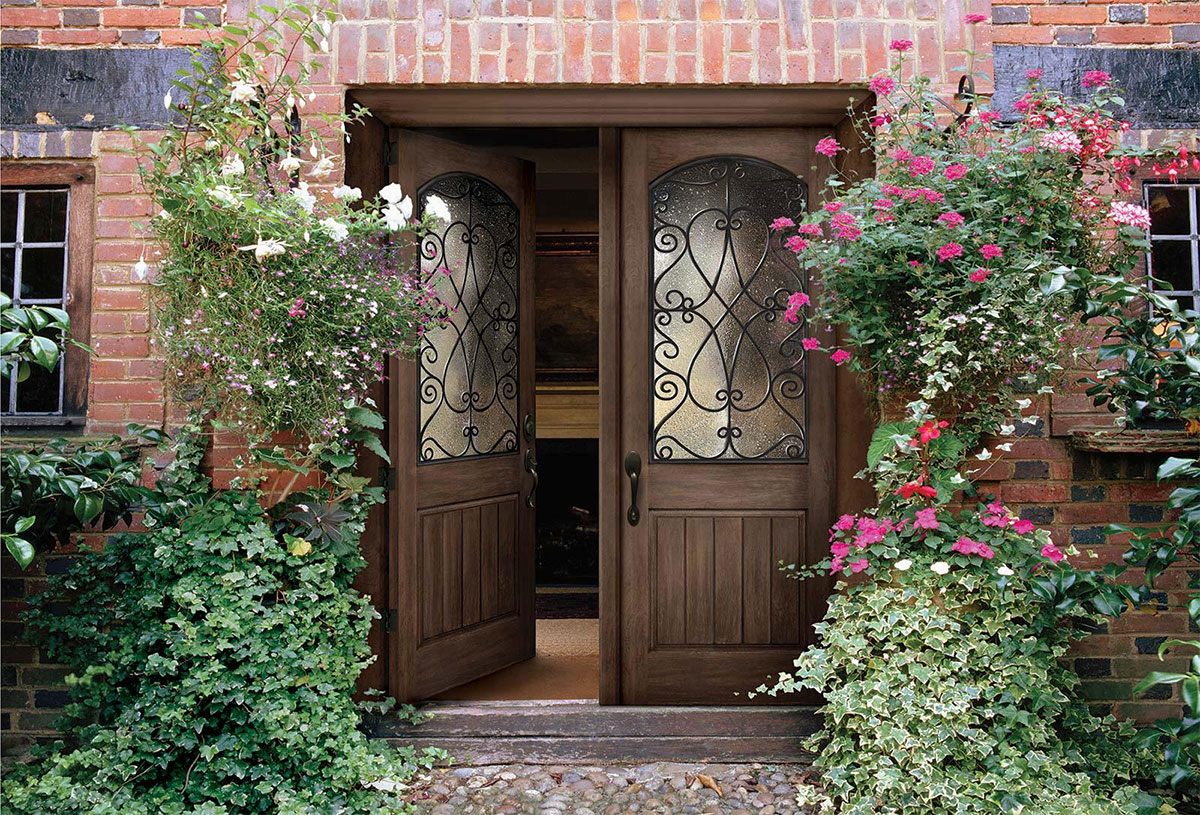 There are dozens of different types of front doors in terms of material, design, color and specific security features. With the large choice of custom doors you will surely find the best one for you, the front door that will meet all your requirements and make the house your house.
The windows are yet another key element that makes the whole property attractive and appealing. First thing, of course, keep the windows sparkling clean and with window frames in perfect condition.
From inside, dress them with nice and clean curtains and drapes that can be admired from outside, too. From outside, consider adding window shutters. These look so romantic!
Modern buildings may impress with windows made of specially treated glass, such as laminated, mirrored, tinted or obscured glass, with PVC window frames, with grids, or with exterior roller shutters.
The porch is perhaps the very first area clearly defined as residential that the visitors come to see and get an idea of what they can possible find inside the main house. That is why it is very important to make this area most welcoming.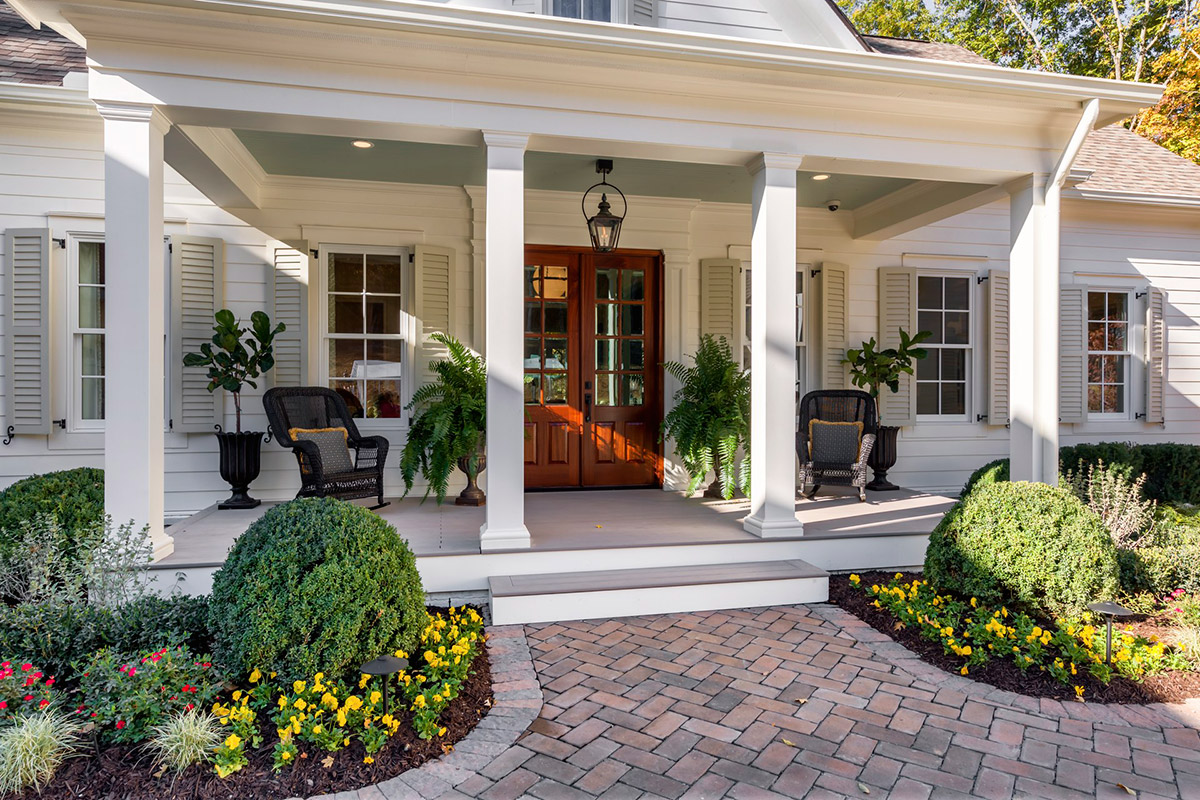 It needs to be clean and tidy, of course, but it also needs some personal touches, too. Add a set of a table and a couple of chairs of some graceful garden-type design. If the space permits it, make it even more inviting by installing a small porch swing or a posh swing chair hanging from the ceiling. Finally, let's make it beautiful through adding a few decorative items and live plants.
In most cases the porch, or the verandah, is open, but the space can also be successfully closed in colder seasons with sliding glass or plastic panels turning it into a romantic sunroom.
These always make great impression, so make sure you don't miss them out. Install a set of light sconces on both sides of the front door, add a door knocker of some intriguing shape, and complete the set with a musical door bell and a door mat with a welcoming message on. Add more light around the property through electric torches along the pathways, fairy lights, or mystical light balls scattered around the garden.