When the sun is shining, there's nothing better than relaxing in your garden, and the right garden furniture and accessories can extend your property's living space to the outdoors. Even the most compact of gardens can be made more practical and stylish with the right furniture, but there are certain considerations you need to bear in mind when deciding what to buy.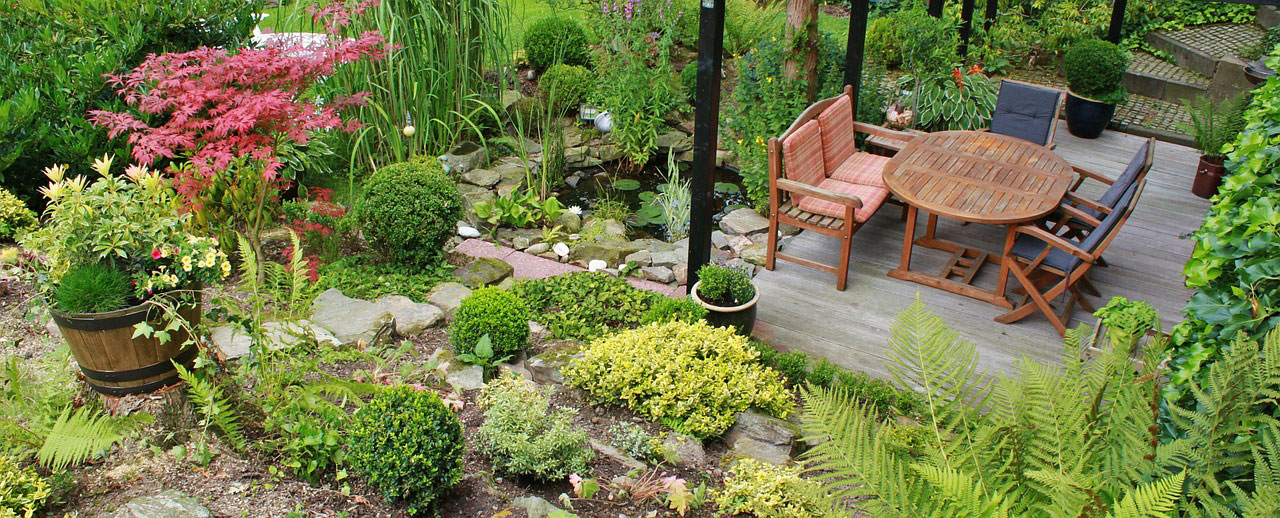 #1 Think about how you want to utilize your garden
If you're giving your garden a complete overhaul, you need to think about how you want to use it. For example, do you want a pool in addition to a patio area and a deck? Or, do you want a large lawn surrounded by a flower bed and attractive fencing? You might want to draw up some blueprints regarding how you'd like to use your space so that you can purchase outdoor furniture accordingly.
If you're purchasing furniture such as tables and chairs for a patio, remember to measure your patio before you head to the store to see what's available. If you have a small patio, you don't want to buy oversized items that will make your patio appear even smaller. If you have a large decking area, you might want to buy large items of furniture to fill the space.
#3 Be consistent with your style
The appearance of your outdoor accessories and furniture should reflect your home's exterior image and interior décor to ensure a smooth flow between your home and your garden. Provided you plan carefully and buy items that complement your home's style, your garden can look like a seamless extension of your indoor space.
#4 Choose durable products
Remember that any item of furniture you keep outdoors needs to put up stiff resistance to the elements and corrosion, especially if you live close to the sea.
Garden accessories made from natural wood can look stunning, but they require maintenance, such as regular sealing and sanding.
Wrought iron is both durable and sturdy, perfect for gates and fencing. If you intend to purchase iron accessories, look for items that are powder-coated to give them extra weather resistance.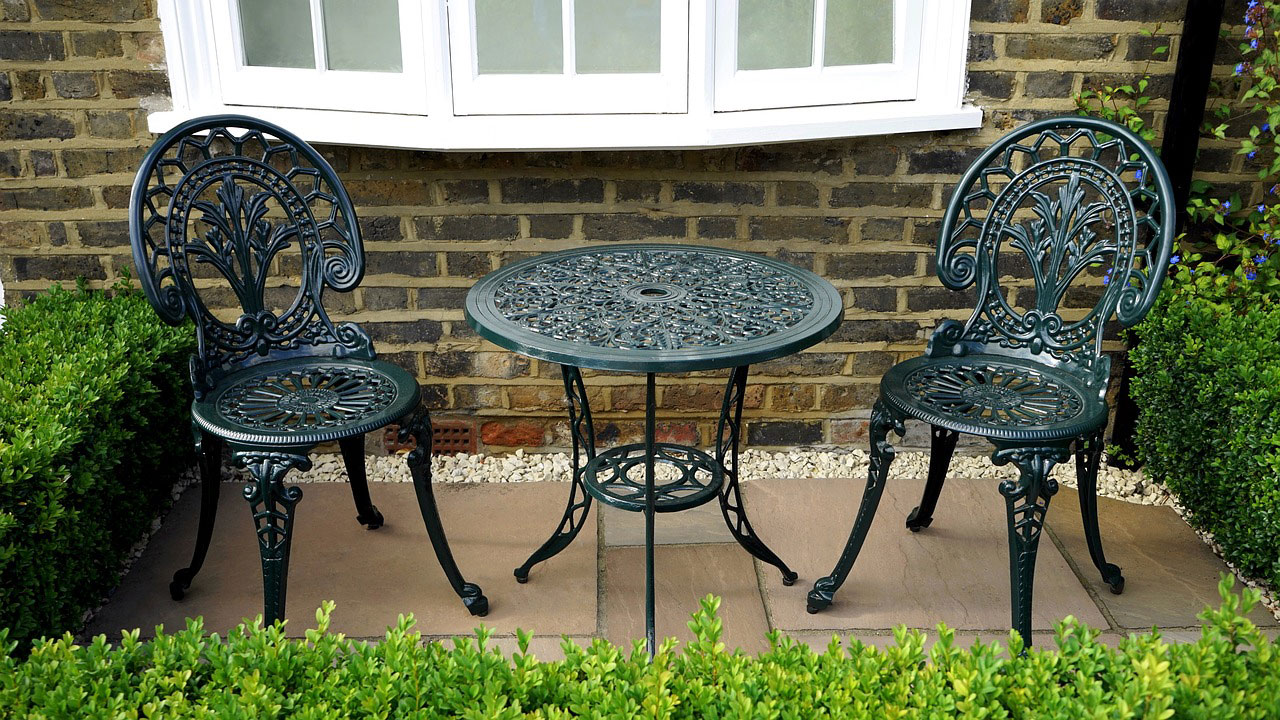 Steel is a suitable material for garden furniture because it's resistant to rust, but it will require repainting every few years or so. Aluminium is also durable, resistance to rust and virtually maintenance-free, but because it's lightweight, you might need to think about ways to secure aluminium accessories to the floor so that they don't get blown away by strong winds and storms.
Plastic is arguably the material that requires the least maintenance, and it's inexpensive. However, many people think plastic items of furniture look cheap and lack style.
#5 Choose the right fabrics
Cushions and blankets can add style and color to your garden furniture, but you need to be careful when purchasing fabrics because they can fade in the sun. However, there are many fabrics that are perfect for outdoor environments, such as solution-dyed acrylic that puts up stiff resistance to staining, fading and the growth of mildew. Spun polyester cushions are less expensive than acrylic alternatives, but they're more susceptible to the elements and may need to be stored inside when it's raining.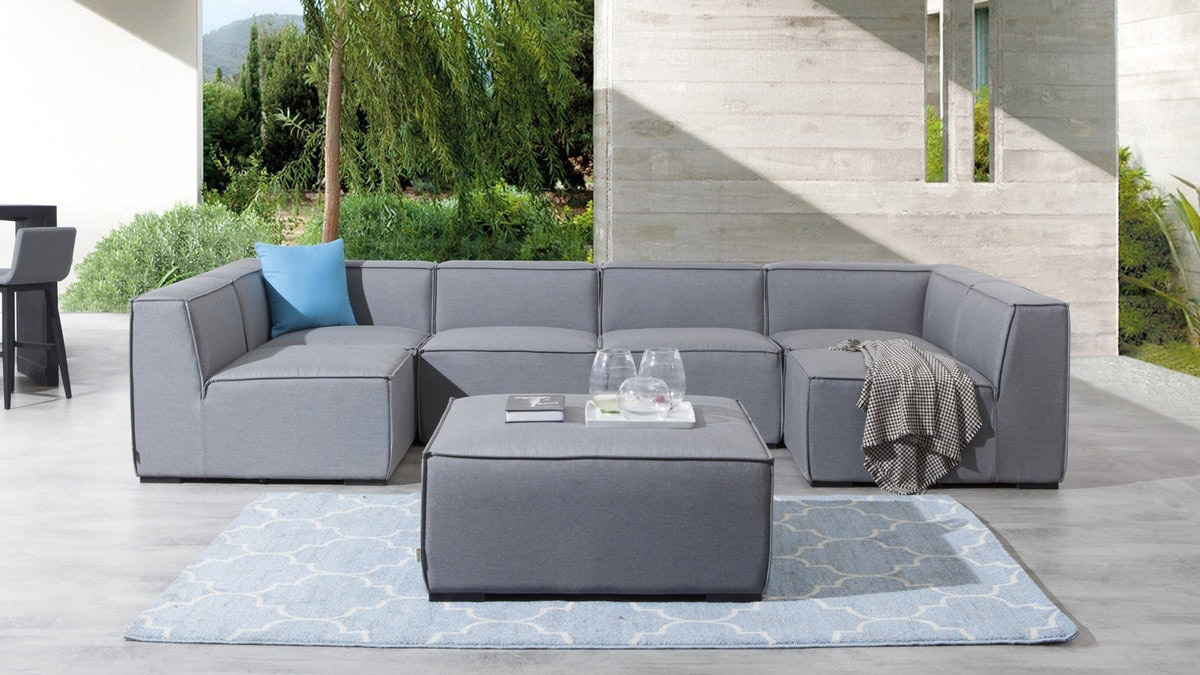 #6 Consider your shade and shelter requirements
You can create extra living space in your garden by purchasing items such as gazebos and umbrellas. Most outdoor dining tables feature a hole in the center where you can place a parasol, allowing you to create shade as and when required.
If you want to add shade to your pool or a lounging area, you might want to browse cantilevered umbrellas and parasols that can be folded away when you want to make the most of the sun. Alternatively, you could install an awning above your patio, which can be automated or operated manually.
#7 Make sure you have enough indoor storage space for certain products
Remember that if you want your garden accessories to last as long as possible, you might need to store them indoors during the winter. Therefore, you might want to invest in a shed or make sure there's enough storage space in your garage for outdoor furniture when weather conditions are unfavorable.
Provided you purchase garden furniture from a reputable store, you can always ask for recommendations and advice. Remember the tips above, and you can look forward to a revamped garden that could allow you to relish the outdoors year-round.