For most of us, a carpet is more than just a floor cover – it can boost the look of any indoor space. And so long as it's fitted properly, it could cushion your feet for years to come. But you don't need a professional fitter to achieve this; you can easily do it yourself.
To fit your new carpet hassle-free, follow our beginner's guide.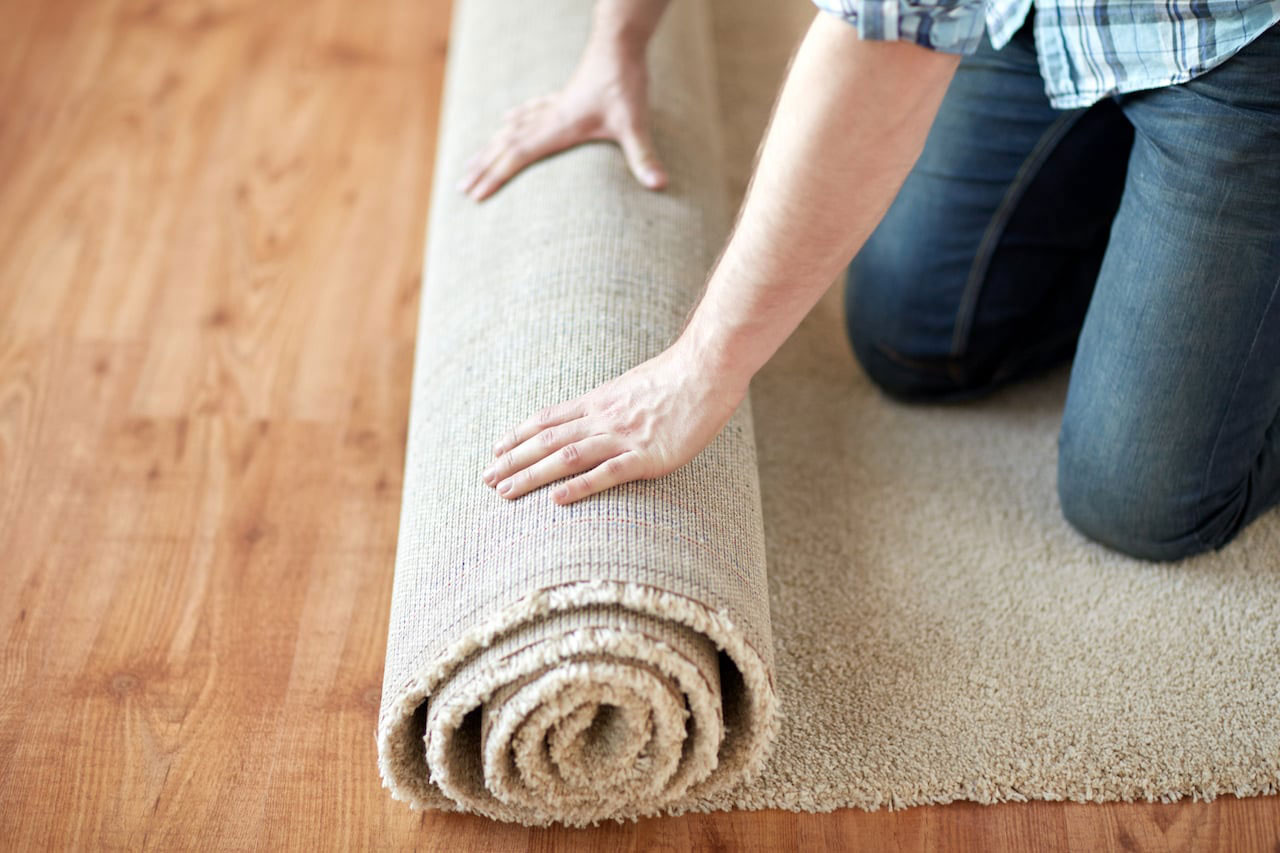 So, just what are the right tools? Well, you may already have some in your toolbox. Do you own gloves, masking tape, a tape measure, a drill and knee pads, by any chance?
If so, you're halfway there to building a carpet laying kit – you just need to complete it. Visit a hardware store to find vital parts at a reasonable price.
These tend to include nails (preferably 19mm and 10mm long), a hammer or nail gun to accompany it, hardboard sheets (favourable 3mm), pipe and cable detector and a craft or Stanley knife. In addition, you'll need a carpet gripper, stretcher and tucker.
Once you've secured your equipment, you'll be all ready to measure up.
Measuring is a crucial part of carpet laying – do it wrong, and you may have to start all over again. Just how do you measure a carpet for fitting, though?
It's often easy – simply calculate the total square footage of your chosen room by multiplying its width by its length. You'll then have a precise size for your new carpet. But before you order or buy one, you may want to allow some extra space for it. Be more precise when it comes to measuring for carpet on stairs, because it could be tricky.
Leave at least 50mm extra around the edges to ensure that there's enough left over in the event of damage before it's fitted. Also, extra pieces could come in handy should you choose to install the same carpet in another area of the house.
Use your Stanley knife to cut your carpet down to the right size.
Finally fitting the carpet
Now that you've measured your carpet, it's time to fit it. Firstly, you'll need to address the carpet underlay. Though this often comes with most carpets when you buy them, it doesn't always.
And if this happens, you'll need to invest in one – for high quality and durability, look to PU Foam underlays. As its name suggests, this is designed to lie under the carpet.
To prevent the underlay from sticking to the floor, line it with news or parcel paper first, before placing the gripper around the perimeter of the room.
Grippers' sharp points must always point towards the walls – these points are made to grip the carpet as it's stretched over them, holding it tightly in place. After all grippers have been laid down, it's time to attach the underlay to the floor, before rolling out the all-important carpet.
When you come to do this, make sure that it rests square to the walls, and that you push leftover carpet into corners. That way, you'll be better able to push the crease into the joint where the carpet meets the floor.
If there's excess material left over, don't be afraid to cut it off. Once you've used your tucker to tighten the carpet, you'll no doubt want to neaten it out. To do this, use a carpet bolster to smooth the edges.
Now that you know how, you can easily fit your own carpet. And so, you'll be able to transform your floor – and in turn your living space – all by yourself.