If you are following the newest trends in interior design and decoration, let us share with you a little secret. All new things are well forgotten old ones… well, with a little twist.
A couple of decades ago one of the hottest interior decoration trends was to cover an entire wall (or two!) with the then called 'photo wallpapers' – large-scale prints of pictures on various topics, like spectacular landscapes or impressive popart, to name but a couple. Time passed, tastes and trends changed, and those decorating options fell out of fashion. Until present days.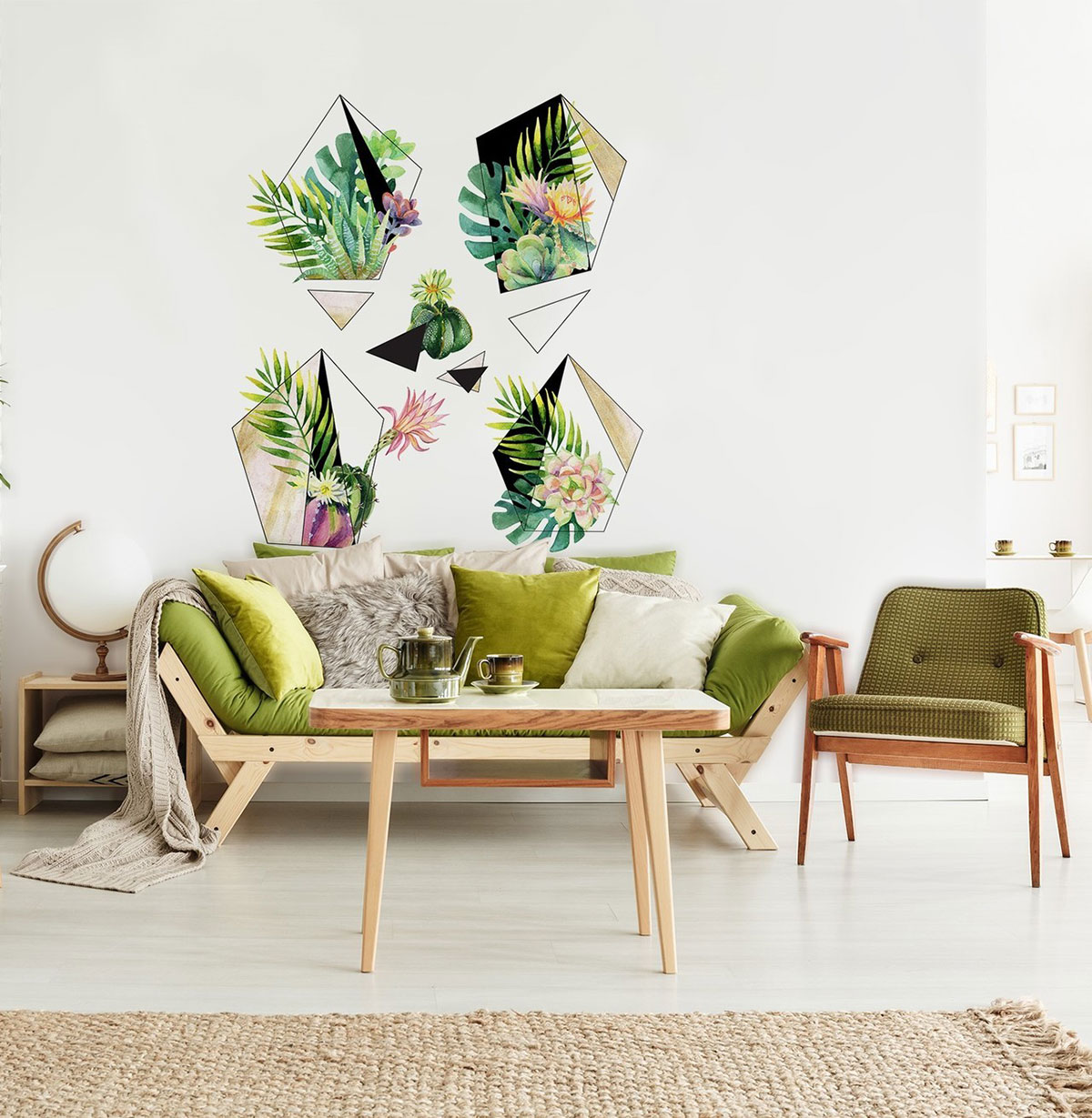 Yes! They're back! More beautiful and more spectacular than ever, and extremely popular! And why not?! Wall murals and stickers have a lot of advantages to benefit from. They are easy to apply, come at affordable price and offer endless opportunities for adding color, character and aesthetic personal touch to any room in any interior design style.
And that "little twist" we've mentioned? Well, with the development of photography and printing technologies and materials, present days' murals and wall stickers impress with superb quality, vibrant colors, various textures, and offer different application options.
We offer you here some tips on how to transform every room in your home with murals and stickers visualized by Myloview:
Take advantage of the wide range of super-sized wall murals and stickers to add a 'Wow!' accent on a wall in your living room. The print can cover either an entire wall, or a large part of it, creating a compelling focal point.
Depending on the picture, the wall mural or sticker can also provide an interesting background for certain pieces of furniture. Moreover, it is possible to "project" the large picture onto some smaller items around the room (like for example on the coffee table top), and by repeating the design increase the overall effect.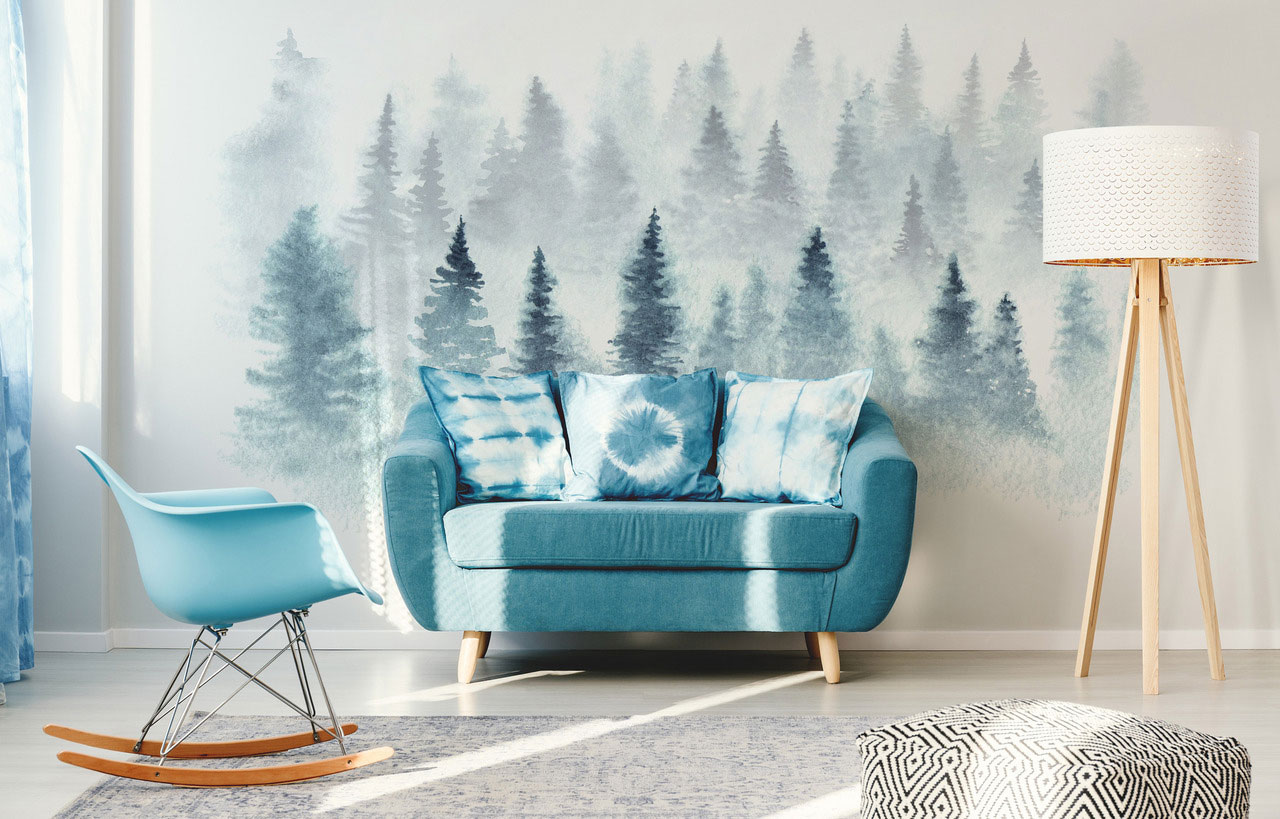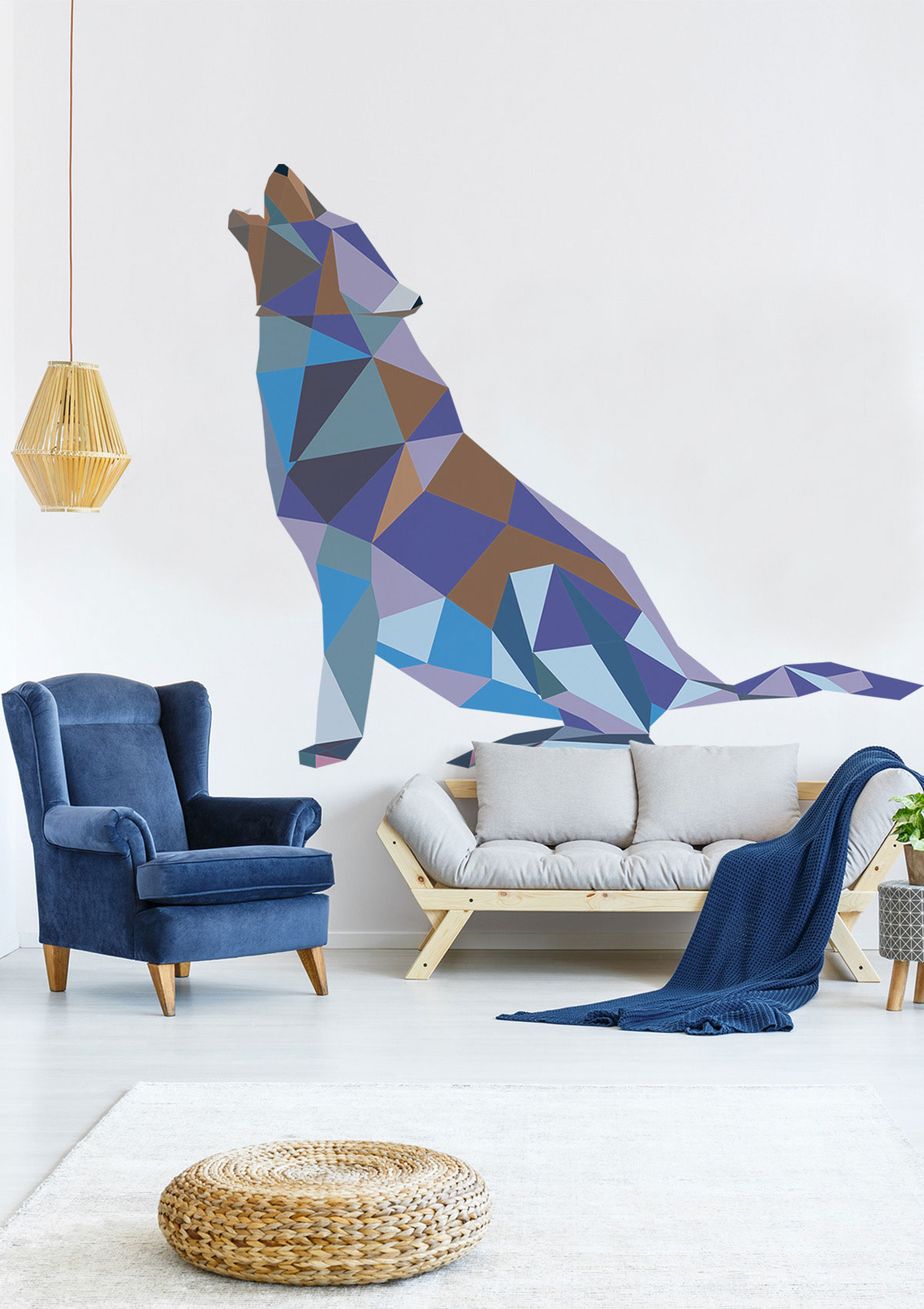 Modern open-layout interiors tend to incorporate kitchens into the living room spaces. Despite their mostly functional character, kitchen and dining areas offer multiple options for adding a bit of color and diversity in the interior.
Here you can make good use of an eye-catching print to cover the backsplash or the face of the top kitchen cabinets. Another popular trend is to add a wall sticker featuring an inspirational or (why not?!) a funny quote. Have a big fridge that doesn't quite match your kitchen style? Turn the "elephant in the room" into a stunning piece, using stickers!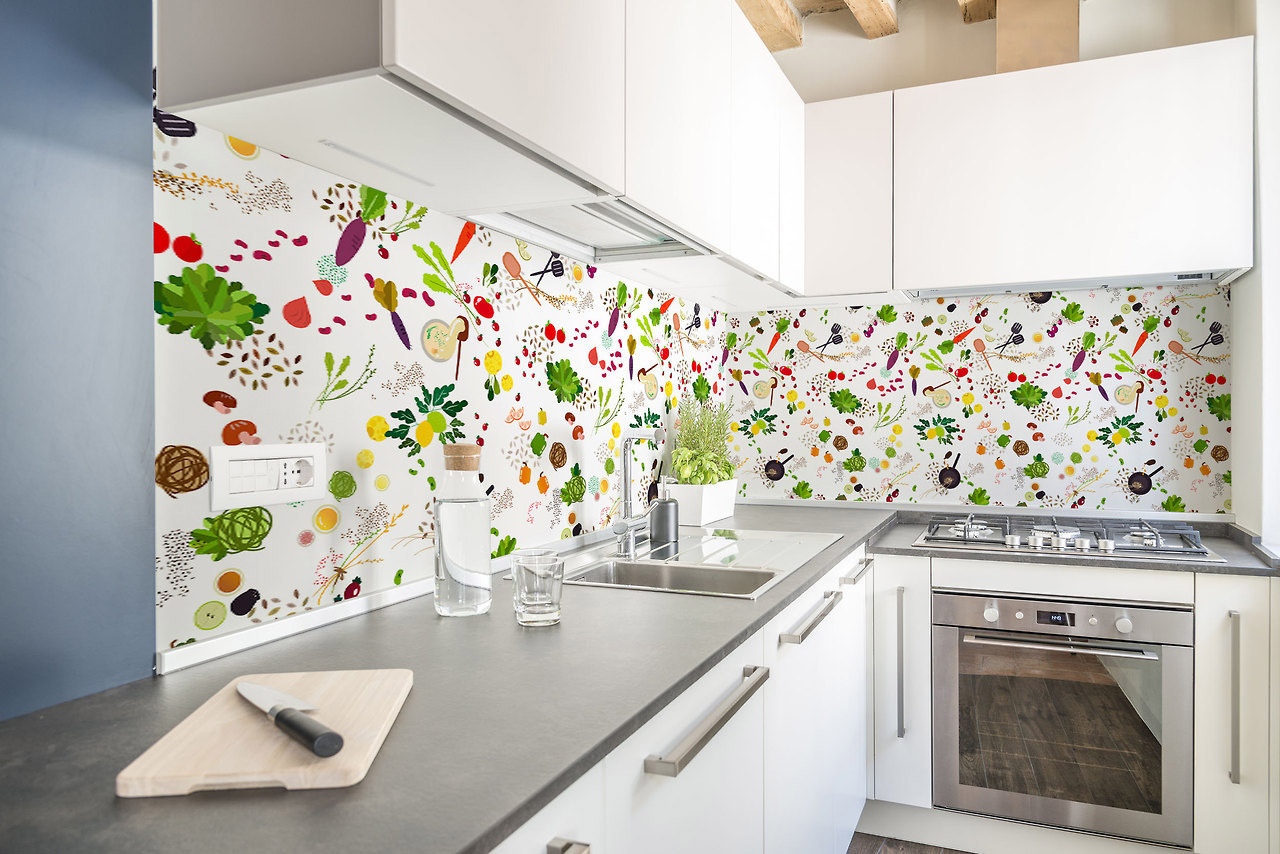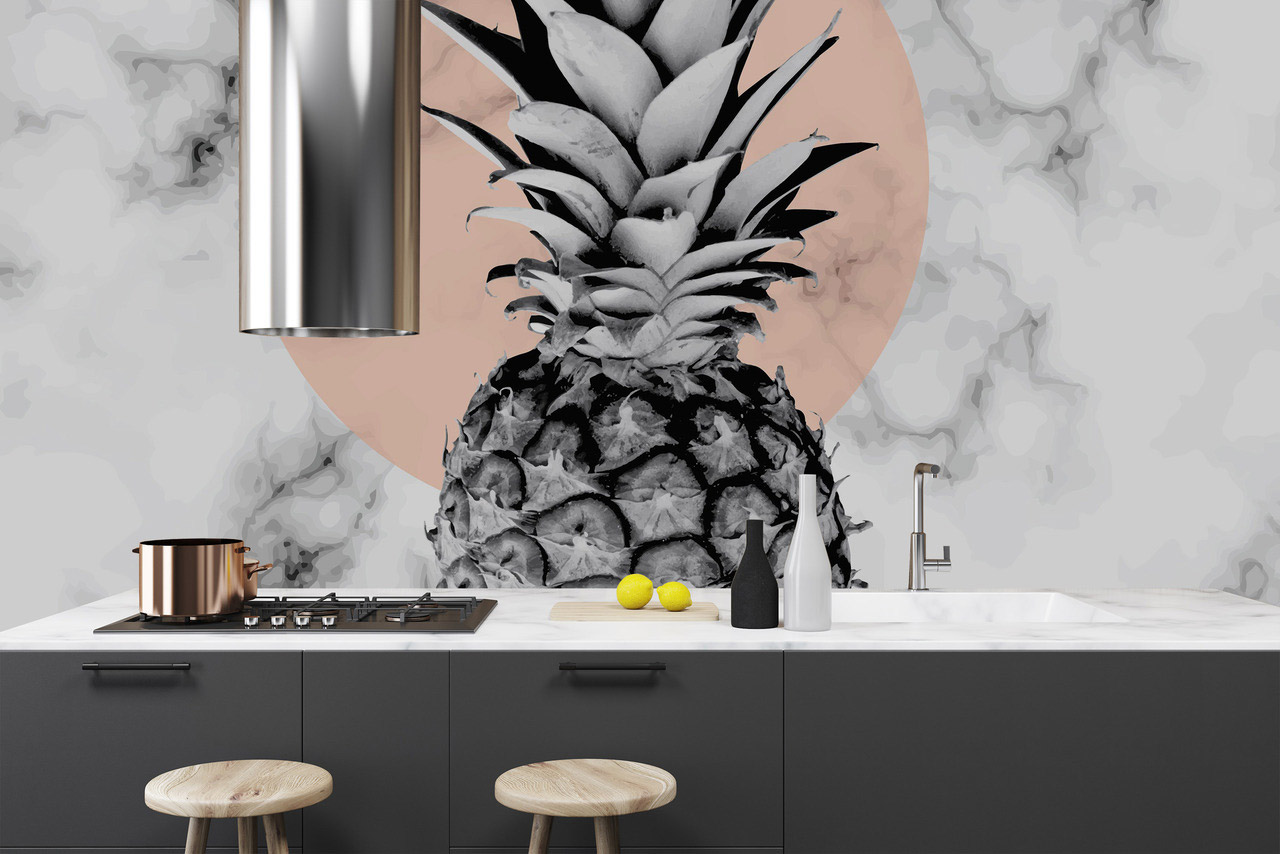 Large wall-size prints and quote stickers are popular ways to add more personal character and touch in the bedroom. A wall mural behind the bed makes it stand out and adds color and mood. Wall stickers featuring quotes or shapes can turn a boring wall into an impressive statement board. Best thing is that you can match the bed dress with the wall murals and/or stickers.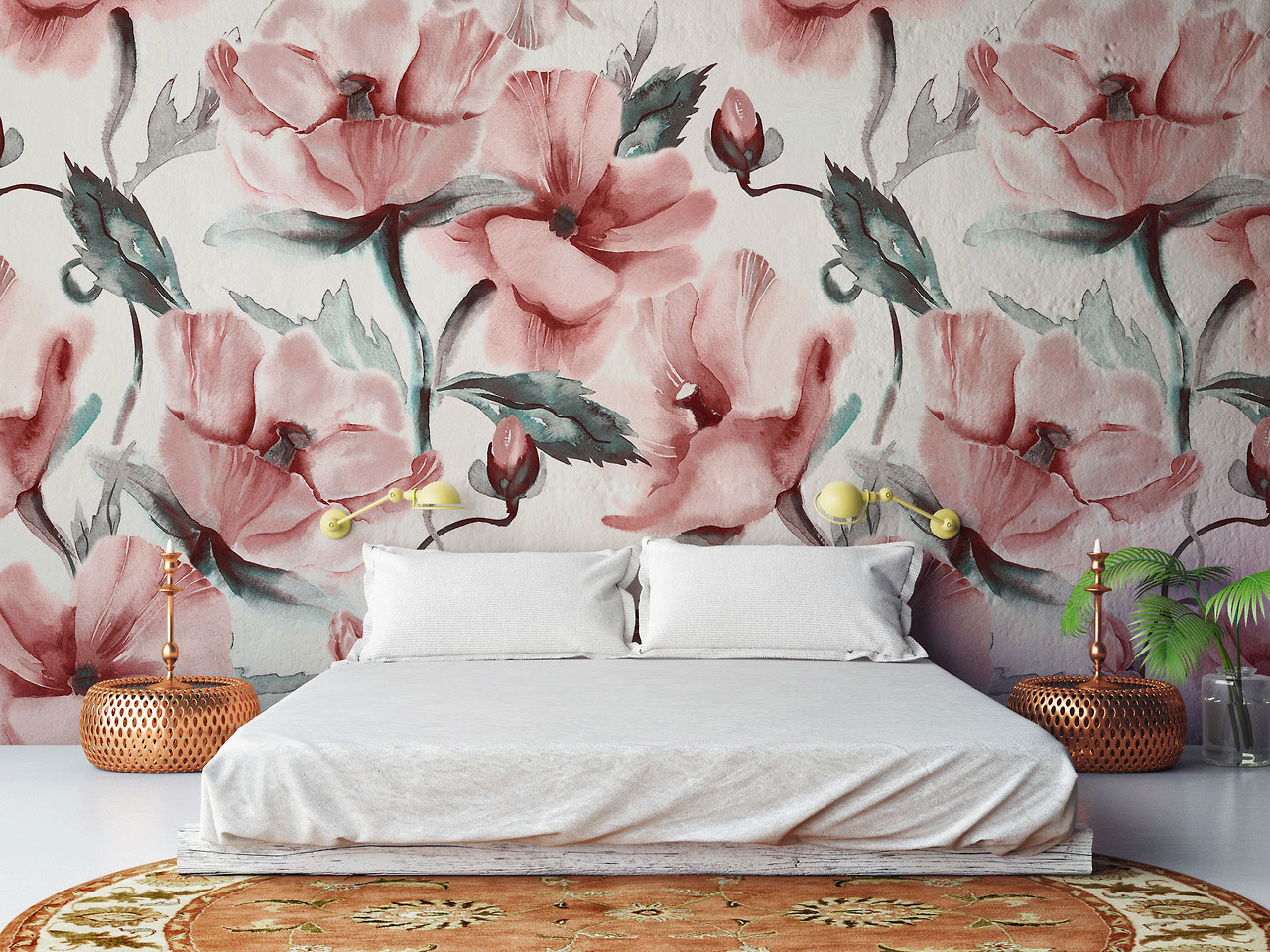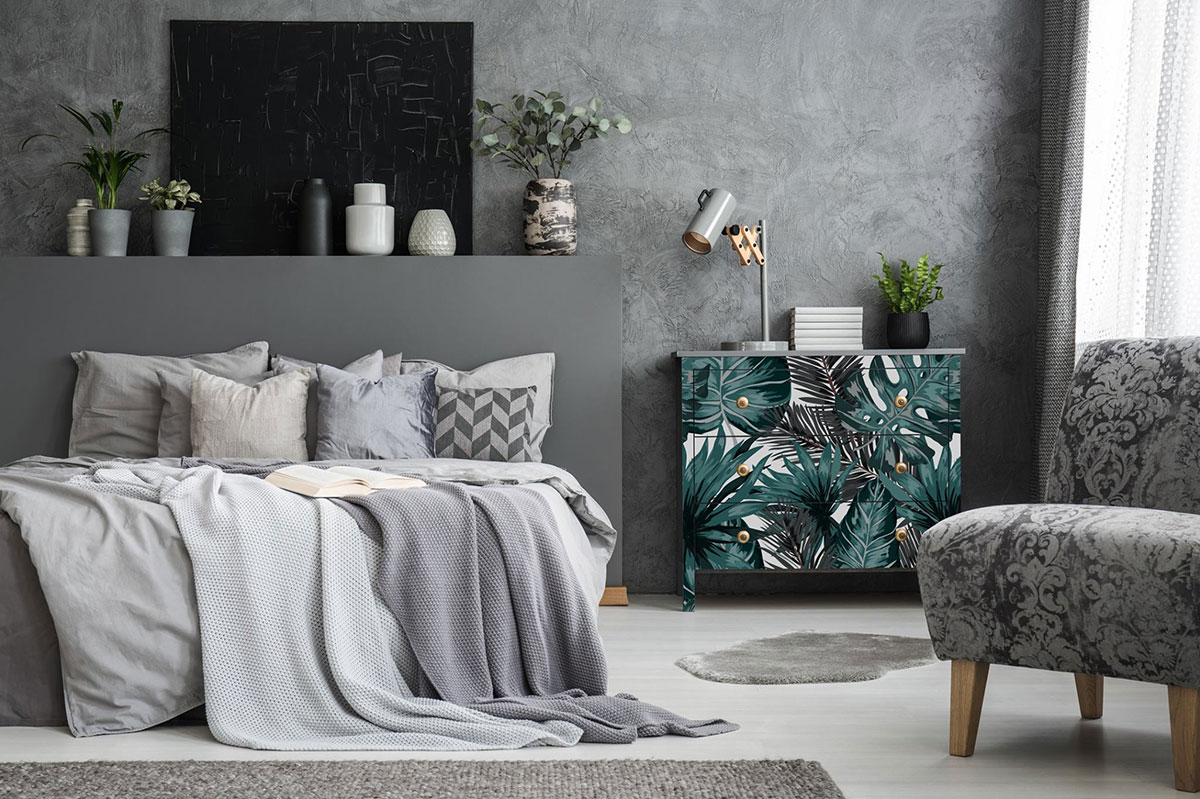 Wall murals and stickers can find multiple applications in kids' rooms. You can turn your child's private space into a world of fairy tales and adventures by covering a wall with a large-size print featuring a scene or a character from their favorite book or movie.
Inspiring wall murals can often be seen applied on kids' bedrooms ceilings, too. To emphasize the overall effect, smaller prints and stickers in a matching design can be applied onto various furniture items, like on wardrobes, chests, night tables, desks, and even on the door.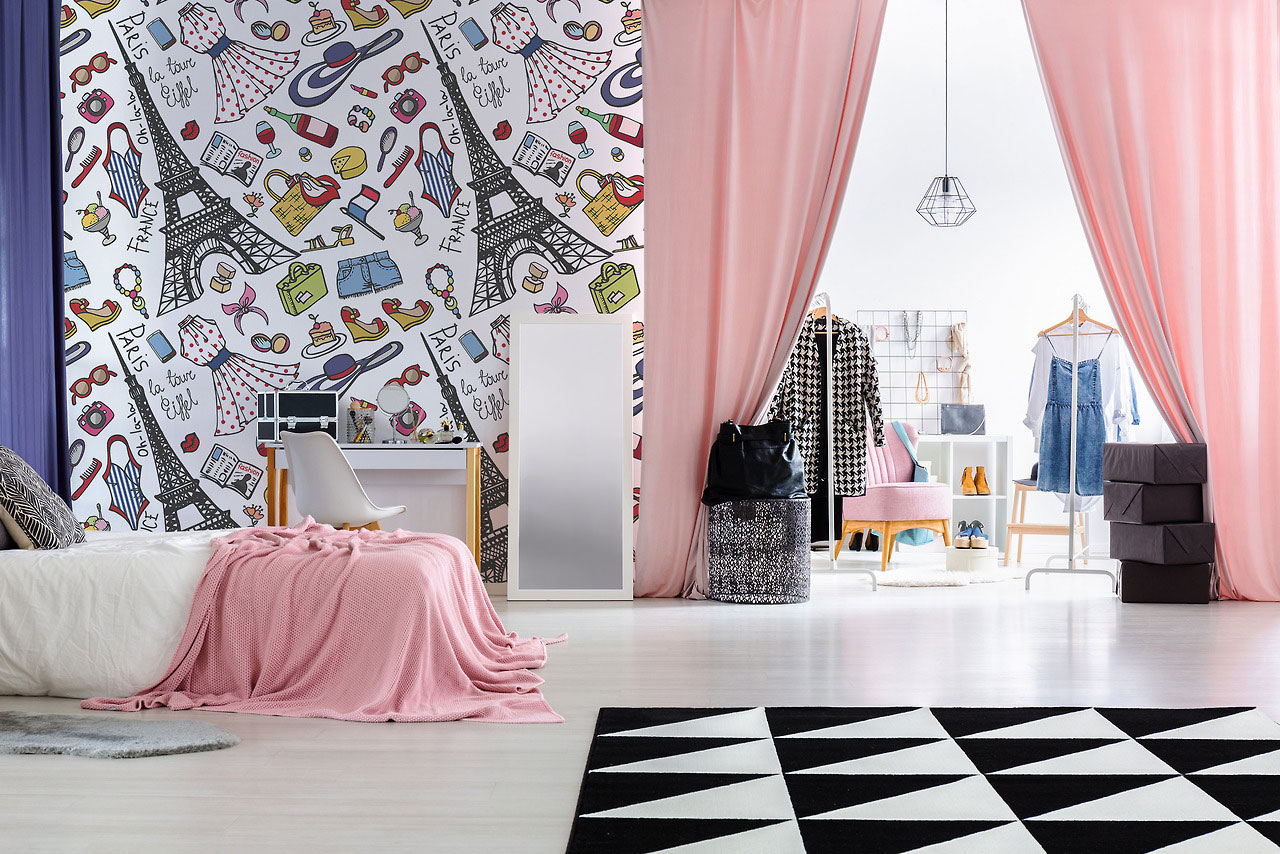 Contemporary technology offers designs printed on water-resistant materials that can be used in bathrooms to add beautiful aesthetic touches. With large wall-size prints or individual stickers you will be able to turn the space into a relaxing spa haven, or create cheerful and colorful accents.
Due to the various application options available, you can choose to decorate not just a wall but also a window, a door, as well as the surfaces of certain bathroom furniture items.