A garden deck has many potential uses. When the weather is nice, you can use your deck for sunbathing, or al fresco dining, or even an outdoor cocktail party. A deck can house a hot tub, or it can simply serve as the perfect place to sit for a while and unwind with a good book and a glass of wine.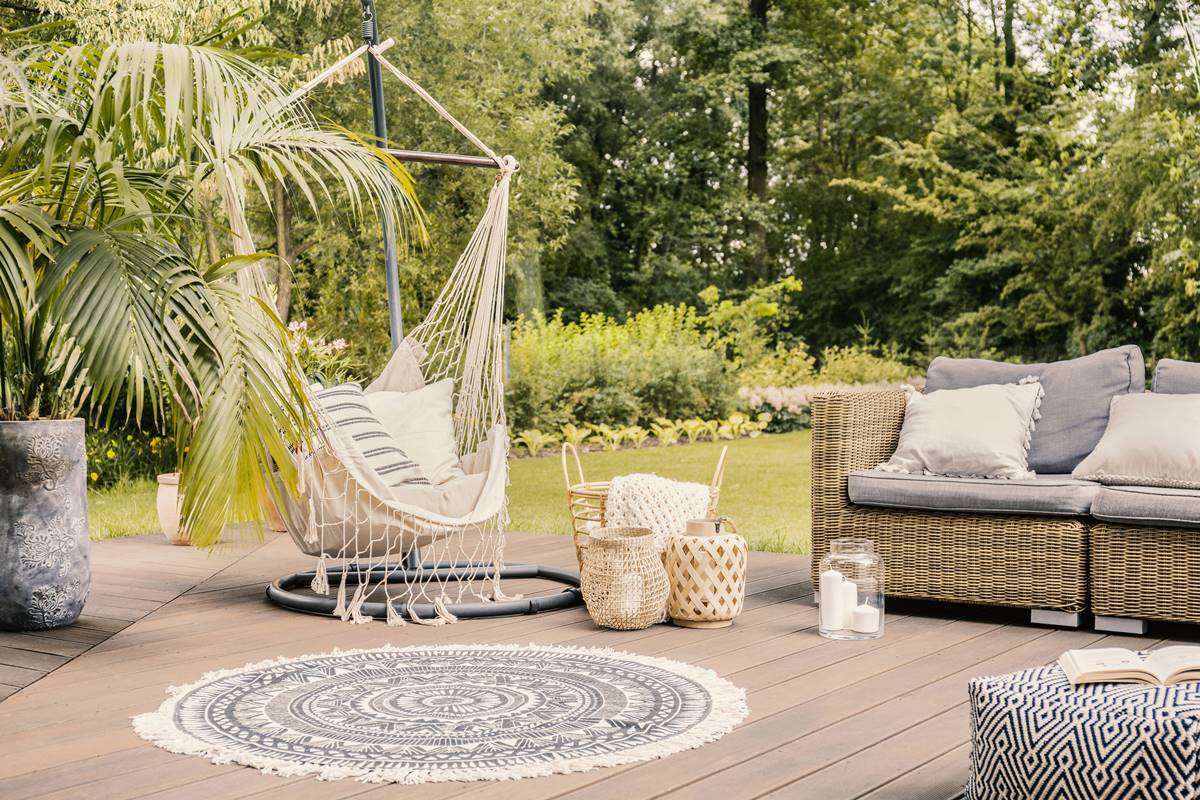 In order to get the most from your garden deck, you should treat it not as a novelty to be enjoyed only on rare occasions, but as another room of your house. Just like your living room and bedroom, your deck should be a nice place to spend time, and its design should reflect your personal style.
With that in mind, here are three tips to help you turn your deck into a fully-fledged outdoor living room that you'll want to use as often as you possibly can.
A messy room is an unwelcoming room — that goes for the garden as well as the lounge. You won't feel particularly keen to go out on the deck if it's dirty and disordered, so put a bit of effort into keeping the area as tidy as possible. Clean the deck when grime begins to build up, and if repairs are required, get them done as soon as possible before further damage occurs.
Choose Comfortable Furniture and Attractive Accessories
Why settle for flimsy lawn chairs that look cheap and aren't comfortable to sit on? You wouldn't put that sort of thing in your living room, and notwithstanding certain mitigating factors like the weather, you should put as much consideration into your deck's appearance as you put into your interior design choices.
Outdoor furniture retailers offer all sorts of amazing products nowadays, meaning that, believe it or not, you really can sit as comfortably in the garden as in front of the TV. While you're shopping for outdoor armchairs, you'll also come across a wide variety of superb accessories with which you can personalise your deck. From colorful cushions and weatherproof rugs to statues, plant pots and water features, there are many different ways to make your outdoor living space more appealing — and more 'you'.
Add Light and Heat Sources
Obviously, a deck has one big drawback that's probably not an issue elsewhere in your home: it gets cold and dark once the sun has set.
But this is not an insurmountable problem. There are plenty of outdoor heaters on the market that will help you to stay warm when the temperature drops, and plenty of attractive lighting products that will come in handy after dark. In fact, this can be yet another opportunity for you to show off your personal style — why not accessorise your deck with a freestanding floor lamp, some old-fashioned lanterns, or other type of fancy outdoor lighting?
Rain is another concern, of course, but this too can be overcome. Consider sheltering your deck beneath a garden veranda or a weatherproof awning.