Your outdoor space can give your home additional value if you utilize it properly, but sometimes, the amount of work required may discourage you from stepping into your backyard and trying to improve it for the coming spring and summer season. It would be best to look for some ideas on how to transform your drab, dead backyard into an outdoor living space. Here are a few great tips.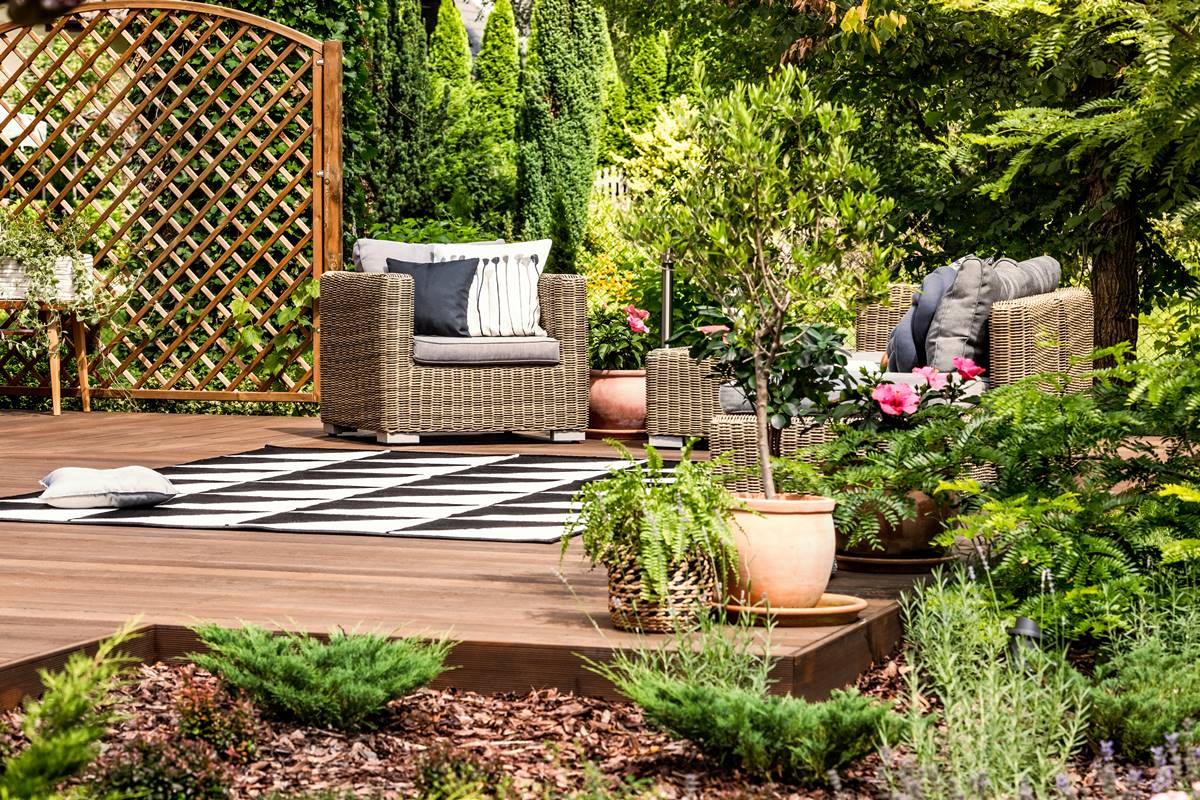 Determine the Zoning for Your Outdoor Living Spaces
Many designers always consider defining areas to keep everything in order. One of the best ways to define areas in your backyard is to place furniture and determine strategic locations. You may use benches and establish a seating area as a designated resting place. You must also allot separate space for pergolas, rugs, and long planters. Leave some areas for walkways, where it has high foot traffic. Be sure to arrange everything with their proper designations so that your outdoor spaces will have organized accessibility.
You may consider having various seats for your outdoor space to provide options for entertainment or comfort functions. Choose from chairs, stools, lounges, and benches so that people can use them if they get tired. If you are considering high outdoor spaces usage during summer, you may install hammocks for relaxing. Compliment these seats with a bar or a table, that provides many uses at home. Some benches and chairs work as storage for extra planters or garden tools.
One way of improving your outdoor living space is to have a concept design that features one particular object. Your item can be a piece of art, an elegant table, an area rug, or a couch. If you want your item to catch more attention, you may highlight it with complementing colors to support and draw your guest's eyes to the focal point. You may also choose to contrast the focal point with items that are much simpler to draw less attention.
A beautiful garden area is one of the main ways to spruce up your outdoor space, as it creates character with its pleasant colors and shapes. Your garden can consist of flowers, or you could cultivate vegetables in your backyard. How you treat your garden says a lot about your character. Flower gardens give a visual appeal, and you may provide your whole home with decorative clippings. Vegetable gardens, on the other hand, allow you to share delicious homegrown produce with your guests during dinners.
There might be a chance that you have blank exterior walls in your home. You can utilize these spaces by installing wall accents such as pictures, signs, and wall containers. You can add string lights to add a relaxing atmosphere at night. If you have an outdoor bar, you may attach some signs that match your bar concept. Accents to your walls will serve as a break to a stretch of blank, especially after tidying up the area.
Improving your outdoor space must also be durable and would last for several years. You may also consider paving your driveway or patio to make it look clean and pleasant to the eyes.
Before you start the project, try to condition yourself on finishing your outdoor space upgrade without stressing you out. Have fun in choosing your decor, paints, and furniture to satisfy you and other people who will see it. You have to remember that your home exterior appeal should reflect what guests can expect inside.