If you own a home with a spacious backyard, you should try to maximize every existing square foot, so you and your loved ones can enjoy all that backyard fun has to offer. Whether it's an in-ground pool, a built-in outdoor kitchen, or an outdoor dining area, you'll notice that you and your home's residents will actually want to spend more time outdoors and enjoy the fresh air if you take the time to design an outdoor dining space for you, your family and friends to enjoy.
Noticing that your loved ones or roommates are cocooning indoors? Here are seven ways that you can improve your backyard dining area, so you can host a variety of parties and backyard barbeques and finally escape your stuffy in-home office to the great outdoors.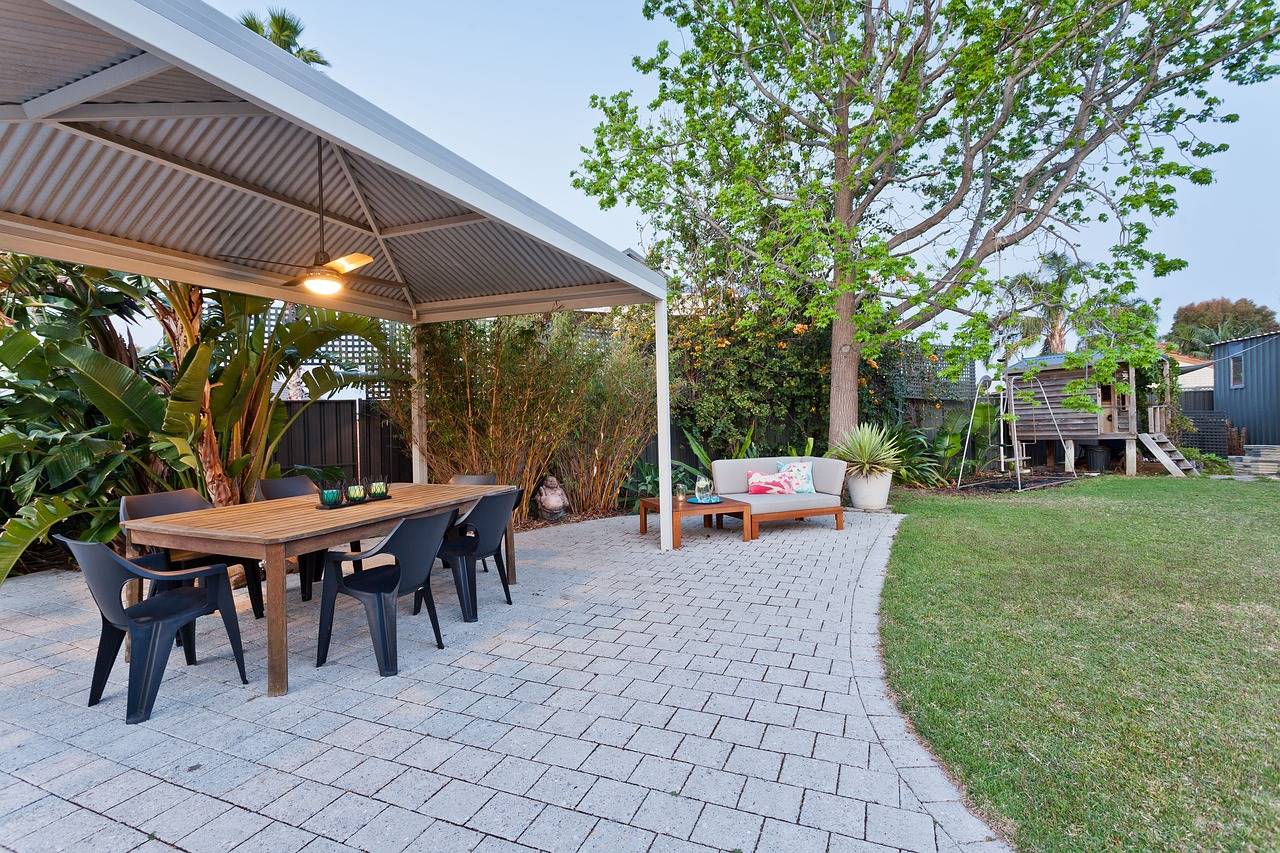 Have your pest control provider treat for outdoor pests every month
Inevitably, there will be pests scurrying or buzzing around every inch of your outdoor dining area. No matter what pest control strategies you employ, you may have to deal with these tiny creatures when you're trying to enjoy your outdoor space. That's why it's imperative that you hire a reliable pest control provider like GreenHow that can perform regular treatments and conduct inspections.
These pest control providers can visit your home on a monthly basis and treat your outdoor area for pests that may irritate houseguests during a backyard barbeque. Pest control experts will utilize a variety of different treatments to get rid of the pests that are currently occupying your outdoor space and will also take preventative measures to keep new pests at bay. While there are a number of DIY strategies you can incorporate, to ensure your backyard dining area is free of pests, you should consider having the area treated by a professional pest control provider every month.
Plant trees for natural shade
If you're looking to add some natural shade, consider planting trees. They'll look great in your outdoor space, and they will keep the sun from beating down on dining guests.
Unfortunately, you may notice more lingering pests because of the added tree foliage in your backyard. You can easily eradicate these budding pests by calling your pest control provider and requesting an on-site visit to treat the area.
While some homeowners might depend on DIY pest control efforts, it's not in your best interest to try to eliminate these pests yourself. Without the right precautions, you may end up harming your trees and may even wind up with more pests than you started with.
Upgrade to upholstered seating
You'll want to create an outdoor space with comfortable seating for you and your guests to enjoy when you're outside. Upholstered seating is a great choice. This upholstered seating will provide you with the perfect place to relax and enjoy your meals, so you won't have to rush through your dinner because you're fidgeting on an uncomfortable folding chair.
You'll find that there's a wide variety of different upholstered seating options to choose from that will fit both your budget and your taste. Choose seating according to style preferences to create the outdoor space of your dreams.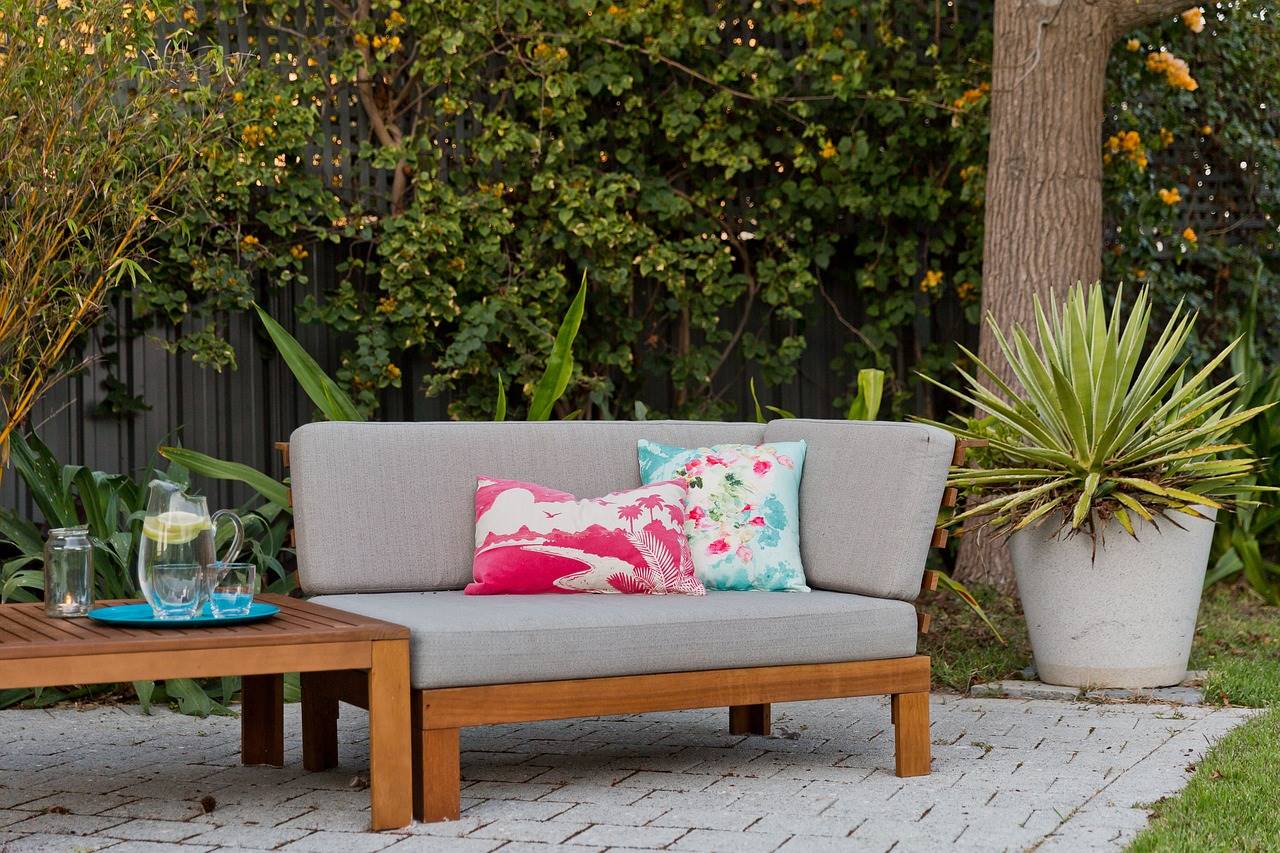 You may want a larger shady area that trees simply won't be able to provide. Fortunately, you can easily add a covered patio, gazebo, or even a large umbrella in addition to the natural tree cover.
No matter which shade source you choose, it'll provide you with the shade you need to keep your outdoor area cool and comfortable, while simultaneously preventing life-threatening sun damage to your skin. You can order a large umbrella or gazebo online, or you can schedule a pick-up at your local home improvement store.
If you're hoping for shade customized to your backyard dimensions, you can have a gazebo custom built to your own specifications. The total cost for these custom items will be well worth the ample shade. Consider these shade devices an investment, one that will elevate your outdoor dining experience and deflect sweltering heat.
Plant flowers to add a pop of color
If your backyard looks dreary and uninviting, you may want to introduce a pop of color to your otherwise earthy color scheme. You can easily do this by planting a variety of different plants  in surrounding flower beds or in designated pots around your dining area
Choose flowers that are vibrant in color. Even if you may be lacking a green thumb, you can shop for flowers that don't require a lot of upkeep. Petunias, geraniums, and impatiens are all great options for the low-maintenance gardener. These flower species don't require a lot of maintenance and can survive the occasional missed day of watering when you forget.
Add some pots and planters to mix things up
Your backyard should be an aesthetically-pleasing haven where residents and house guests, alike, will want to spend time. If you're hoping to spruce up your backyard dining area, you can mix things up a bit by adding some pots and planters to your outdoor layout.
There are a variety of designs and styles you can choose from when designing your outdoor oasis. You can incorporate classic designs in neutral colors, or you can opt for more intricate designs or statement-making patterns.
Overall, It doesn't matter what design you choose as long as it's something that rejuvenates the space. Just make sure that the items you choose are weather-resistant. This will ensure that your decor will endure the occasional rainstorm and last for years of backyard barbeques to come.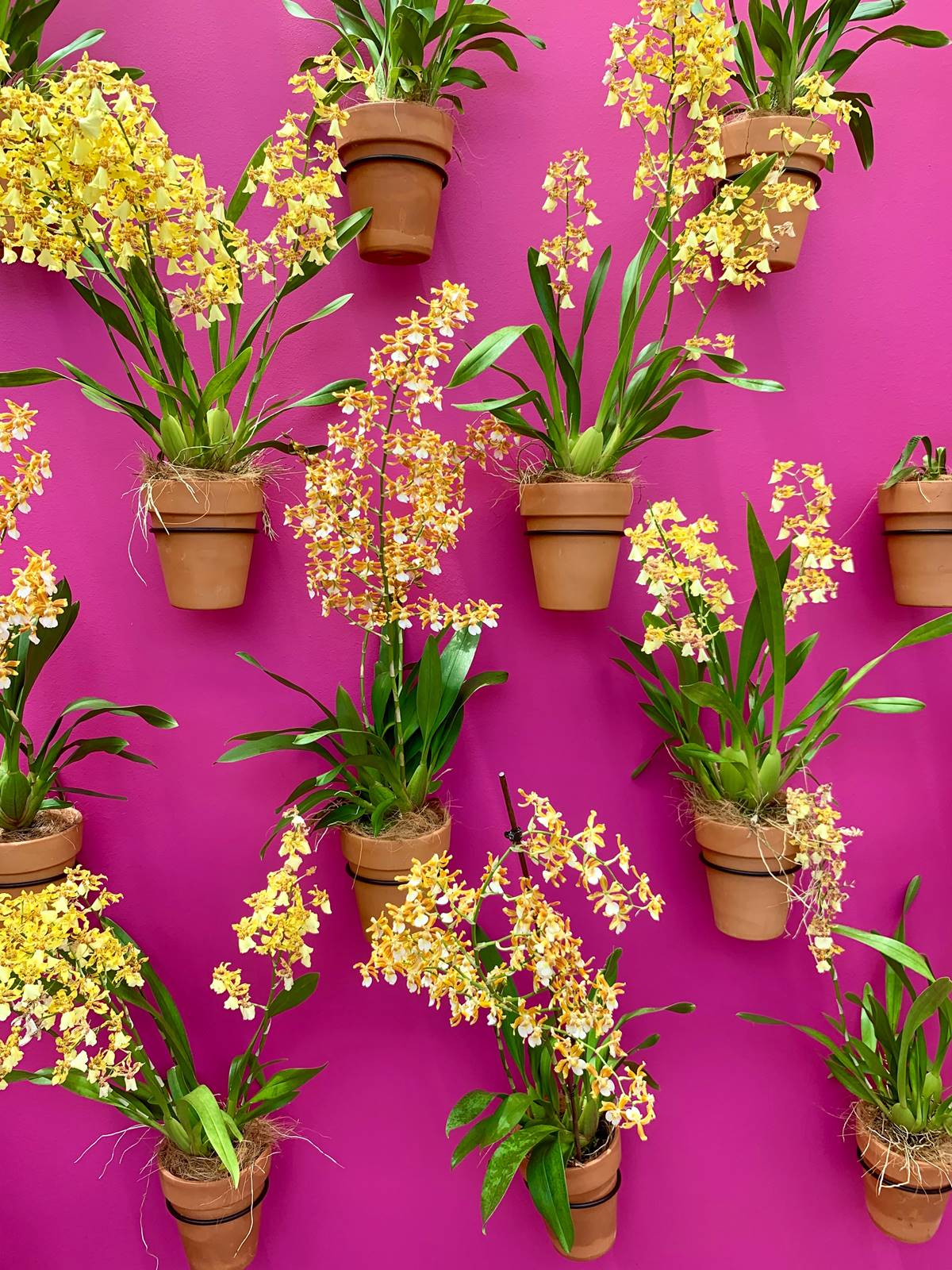 Avoid water features that attract mosquitoes
No one wants to sit outside and smack away looming mosquitos. Unfortunately, you may be unintentionally attracting these household pests to your backyard dining area with some of your existing water features.
If you've installed a water feature near your outdoor dining space, you will inadvertently attract mosquitoes. Opt for decor that doesn't involve water. If you like the sound of water flowing, purchase a sound machine that's water-resistant. This sound machine will provide you with the peaceful water sounds that soothe you while eliminating the mosquitos that may have lingered around your active water feature.
Remember, nothing will end a dinner party early like pesky mosquitoes attacking your dinner guests. Choose your backyard features wisely.
If you're ready to renovate your backyard, consider turning part of it into a usable dining area. Not only will it motivate you to entertain more, but you'll have a place to kick up your feet and relax after a long day. By utilizing the tips mentioned above, you can easily make improvements and transform your backyard into a five-star dining area.