If you've been thinking about improving your garden, composite decking is a great choice. It offers all the appeal of wood decking with additional low-maintenance and durable qualities. No surprise it's quickly becoming one of the nation's favourite decking options!
Did you know you can use composite decking in lots of different ways to completely transform the look and feel of your garden? That's right, you're not confined to a simple square or rectangular deck, there are lots of alternative ideas you can try.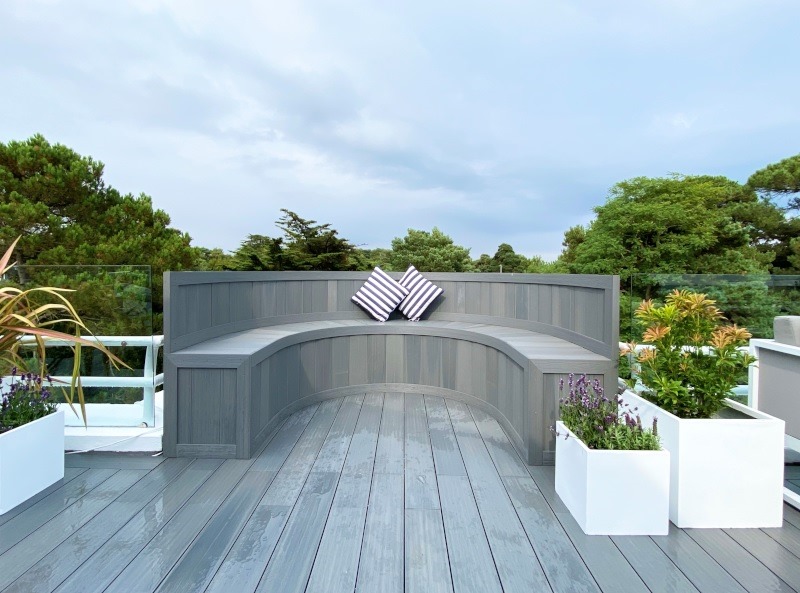 If you plan to host BBQ's or have guests over, a garden seating area comes in very handy! Most people buy cheap garden furniture that eventually corrodes and rusts in the rain. This can really distract away from the beauty of your garden deck, which is why you should consider building an integrated seating area using high-quality composite decking.
Your composite decking boards can be cut and shaped to create a stunning outdoor seating area design. The benefit of using this material is that, unlike cheap garden furniture, this seating area will never rust or tarnish. In fact, some composite decking comes with warranties as long as 20 years! So, you can rest assured that your new seating area will look great for years to come.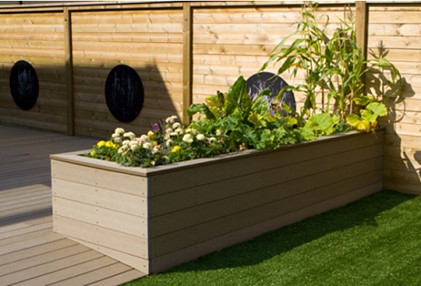 Are you someone who likes to grow food and flowers in your garden? Perhaps you're worried that you'll be limiting your space to grow things if you install a garden deck. Well, with a composite decking planter you can get the best of both worlds.
Deck planters are integrated into your decking for a seamless finish. Then, you can fill the cavity with whatever plants and flowers you like. Composite decking is ideal for this garden feature because it won't warp or rot, even if it's exposed to damp or wet soil for a prolonged time. Decking planters are a great choice if you want to make the most of your garden space.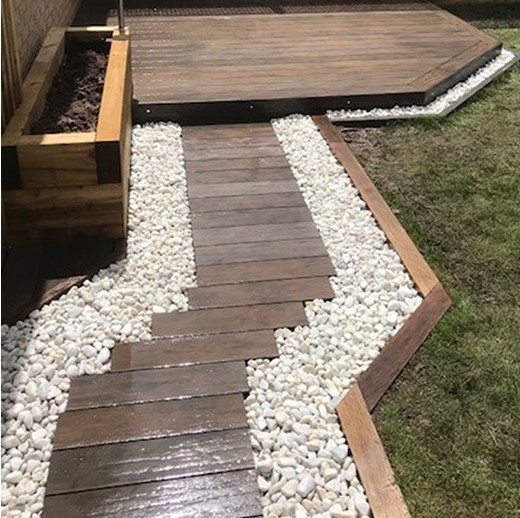 Another way you can use composite decking in your garden is by creating a garden path or walkway. Traditionally, paving or bricks would be used to create garden paths but composite decking offers a modern alternative.
Composite deck boards can be cut to a uniform length and laid side by side to create a walkway of any length or diameter. You can even use it to create steps or a ramp for easy access to your home. In many ways, decking is more versatile and easier to work with than paving tiles. It's certainly easier to cut through!
Hopefully these innovative ways of using composite decking will inspire you to get creative in the garden.