Designer Sergey Makhno has created this unique modern home with an attention to detail and a focus on modern lifestyles.
Huge windows line a brick faced wall in the large open plan living area, giving the room an airy feel. High ceilings and wooden floors enhance the effect and bring natural materials into a slightly industrial looking room.
At one end is a comfortable sitting area that is perfect for evenings in with friends. A dining area and modern kitchen complete this room and ensure you get the best of all worlds.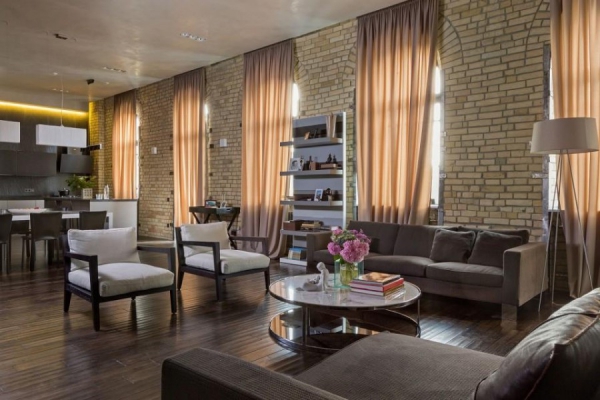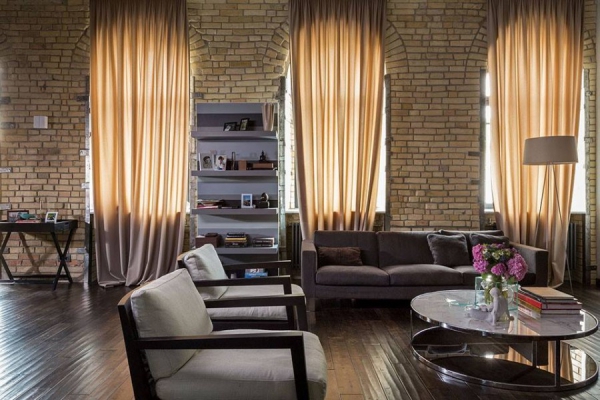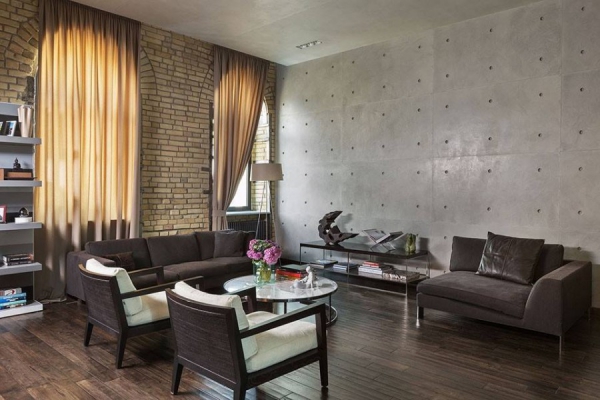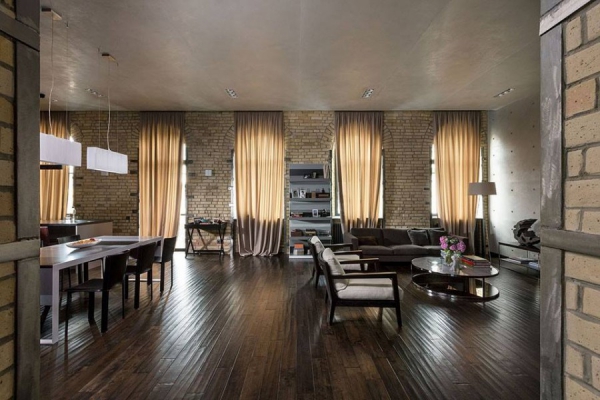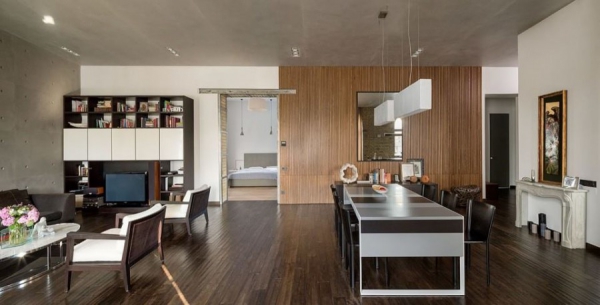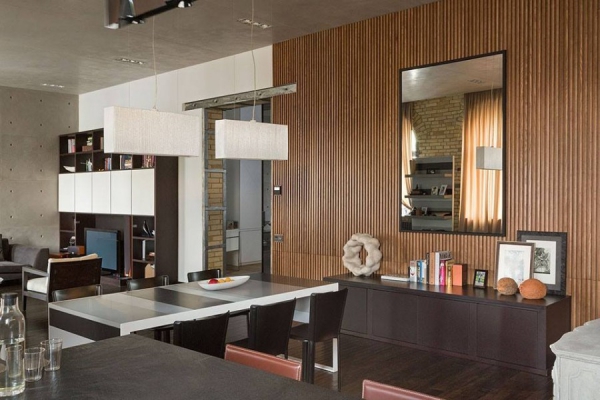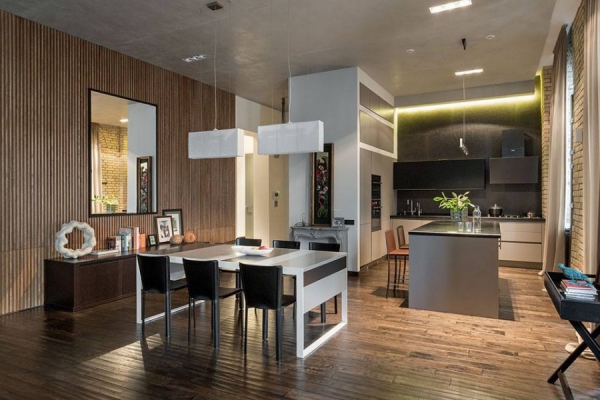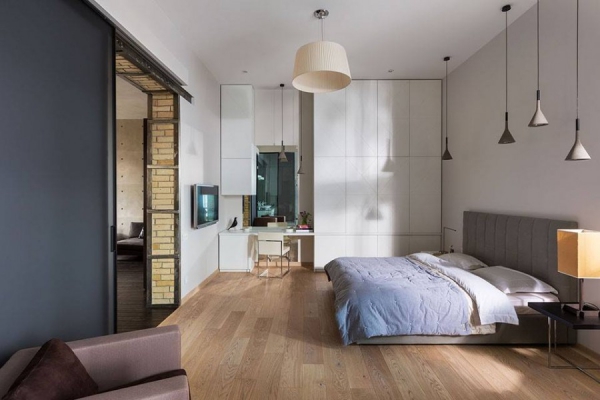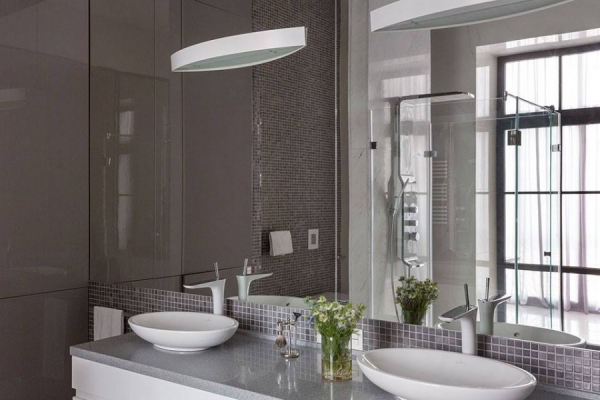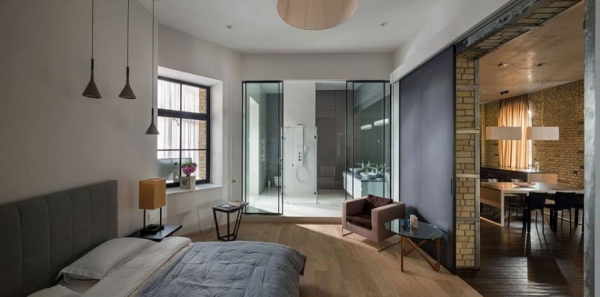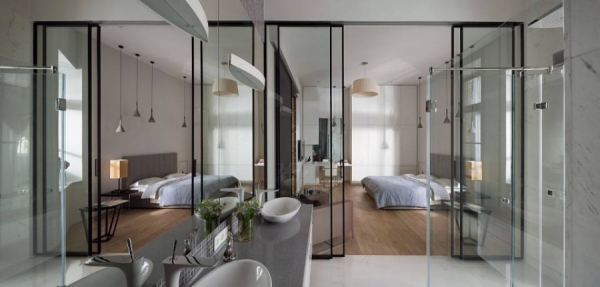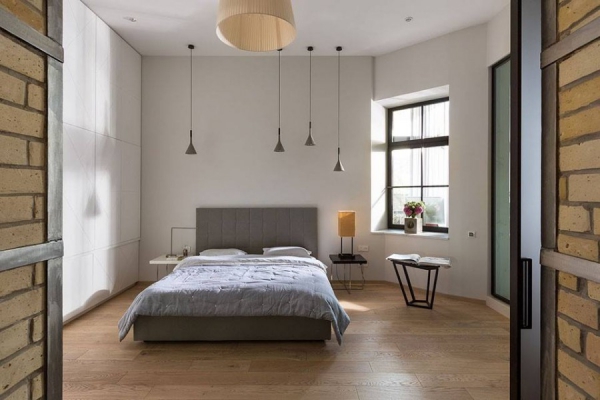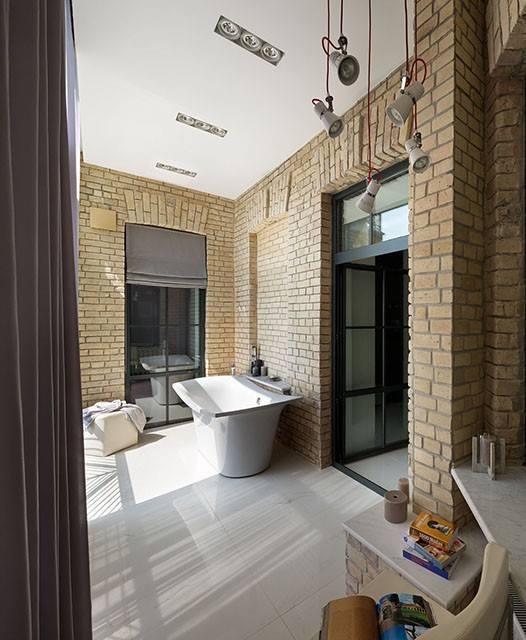 The bedrooms in this apartment are comfortable and large, each having access to modern bathrooms where you can spend hours relaxing. The features of the large apartment are numerous but the sheer space is what we love. It is unusual to see such a large property so well planned and decorated.
If you love bathrooms then this apartment has a variety of beautiful bathrooms for you to enjoy. There has been no expense spared when the apartment was transformed into a unique home and you will even find a roll top bath sitting beautifully in front of large windows in an elegant room.
Sliding glass doors are used to conserve space and add extra functionality, and there has been extra care taken in the choice of lighting.