Today we'd like to show you a collection of modern and luxury bathroom designs that will help you picture the dream bathroom.
Most of the designs are influenced by the minimalist style, featuring clear lines, rectangular shapes and lacquered vanities.
Another trendy idea is to add a built-in bathtub that will make you feel like having your own private pool at home. If the space allows, add a built-in fireplace as well.
Some of the most preferred materials these days are the transparent acrylic furniture. You can apply this fad by getting an acrylic bathtub, for example. If you consider bathrooms boring, then add a built-in aquarium and you'll always have a bunch of silent fellows to entertain you.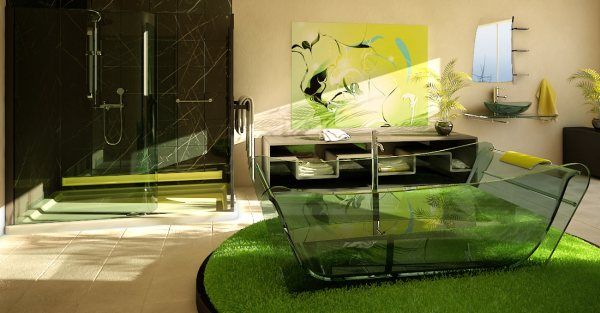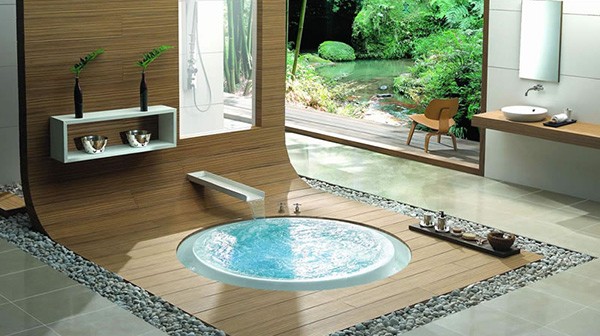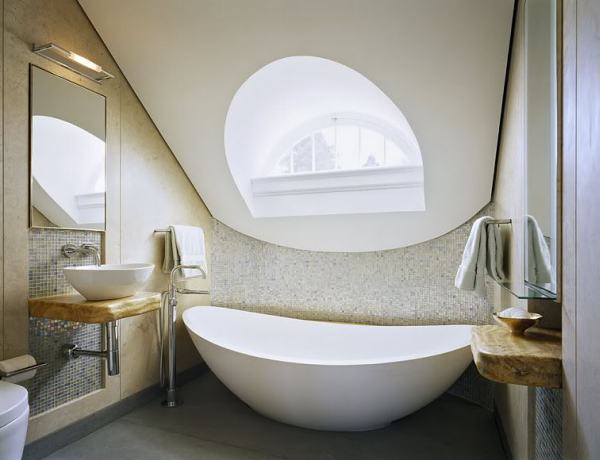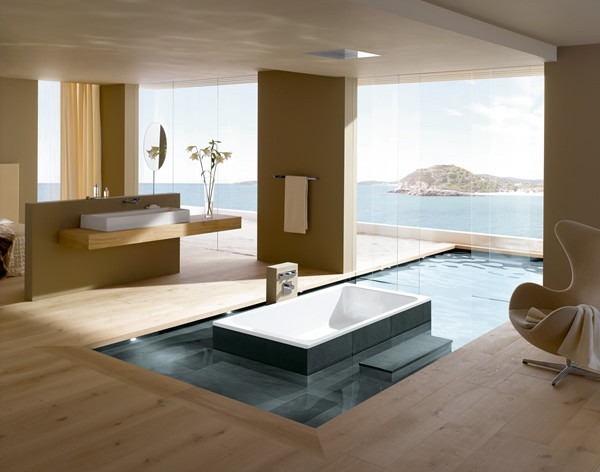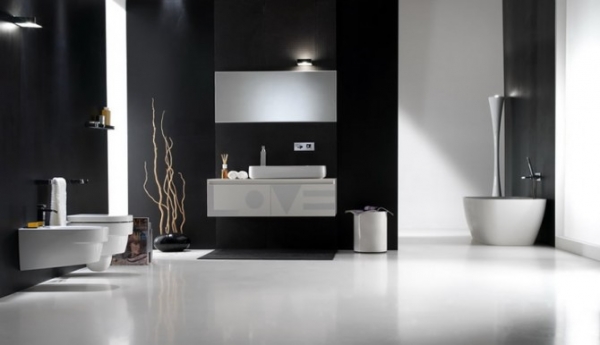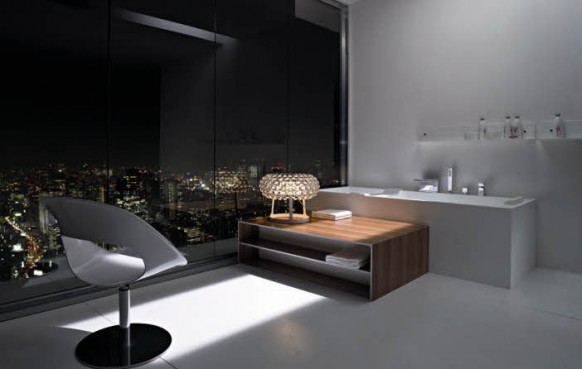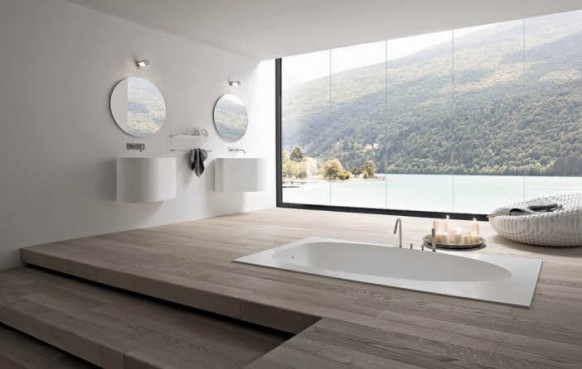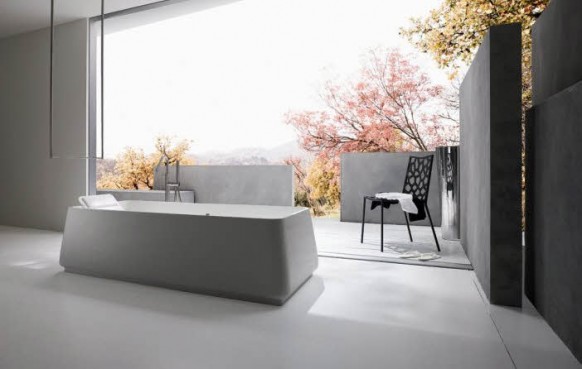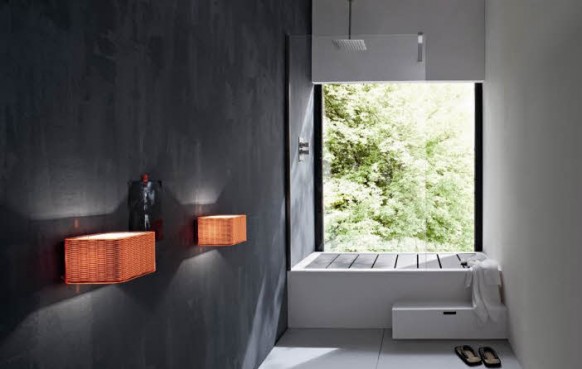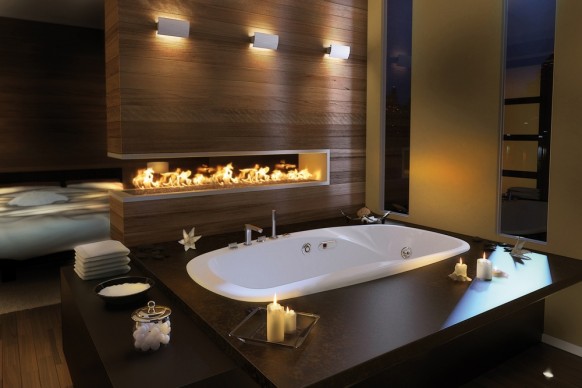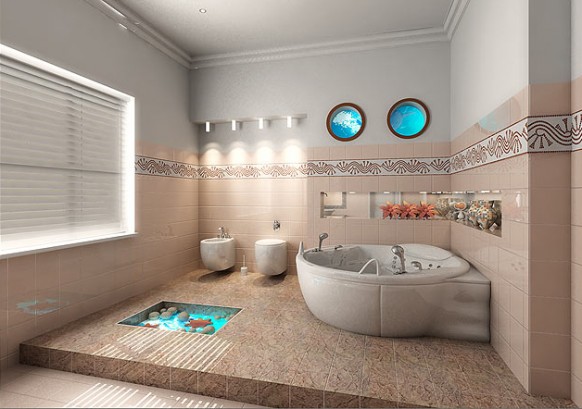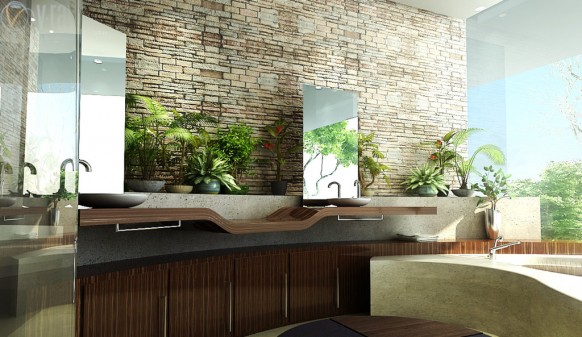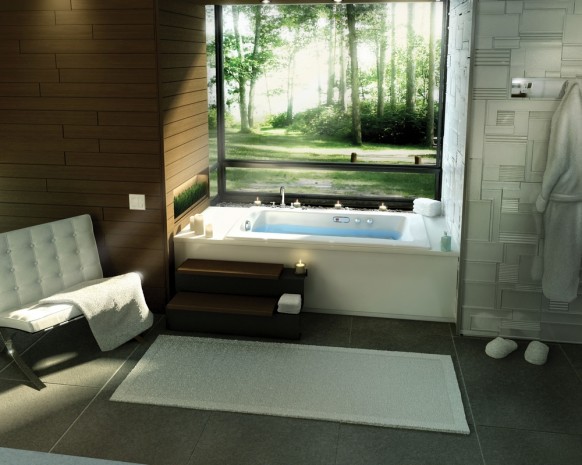 Images found here