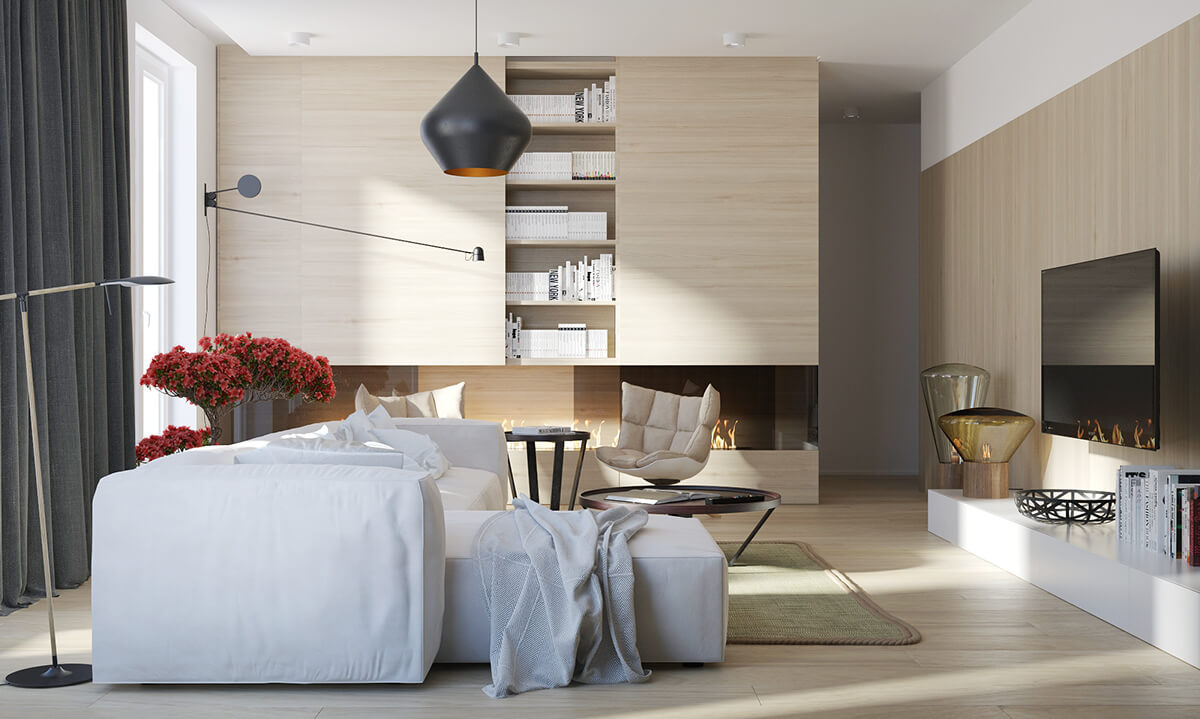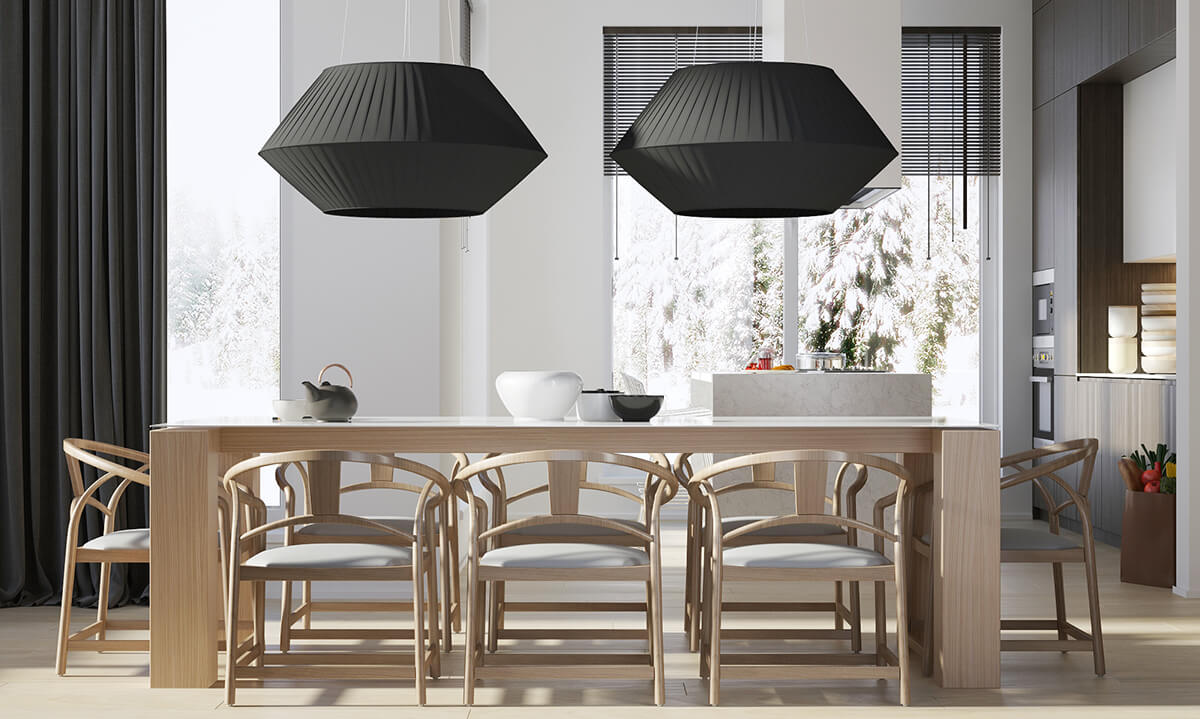 A unique exposition of contemporary aesthetic sensibilities, this house in Leningrad District, Russia makes bold statements yet chooses to tread gently across the visual canvas.
A unique medley of masculine strokes and feminine silhouettes, each frame and corner of this home offers a rich interplay of line, material, color and texture that draws the eye in myriad ways.
A project by Stanislav Borozdinskiy from Azbuka Dom, the modern sleek interiors of this design do not shy away from bashful expression or graceful repose.
The color palette is muted, shifting the spotlight onto the choice of materials and textures, and the forms they grace. From vast backdrops to elements of singular focus, each gesture is carefully considered to best respond to its place in the overall scheme of things.
From wood to fabric, stone to ceramic, the viewer is here invited into a realm of rich tactile play in deeply sensuous and refined tones. To add to that, the designer brings hints of softness through his choice of profiles; soft inflated forms introduce gentle feminine curves that round the décor up and balance it out, bringing these modern sleek interiors into visual and spatial harmony.