It all starts with some cement, and ends with creating a showpiece of industrial home and living. Inspired by the rough character and texture of the ceiling above, the broad city skylines around, and the personalities of those living within it, the designers of this urban apartment – Ganna Design – create an interplay of the opposites to inject life and flavor into the space.
Located in Taipei City, Taiwan, this stylish interior design is curated to make room for both – the raw and the delicate, the refined and the innocent, the expected and the unexpected. The result – a highly individualistic aesthetic which requisites closer inspection and experience, before you can really make your mind up about it. Infact this amazing interior design is amazing primarily because it has so much to say!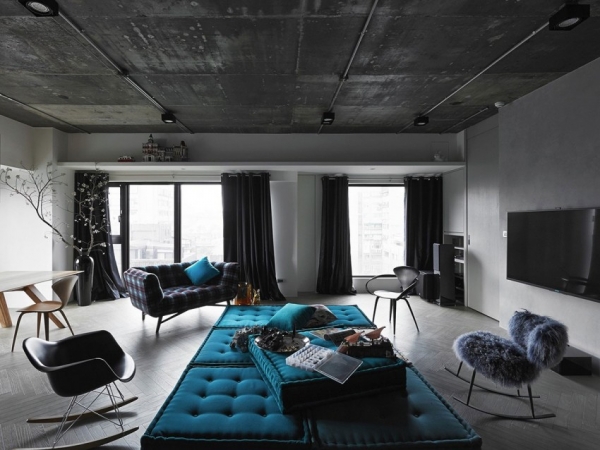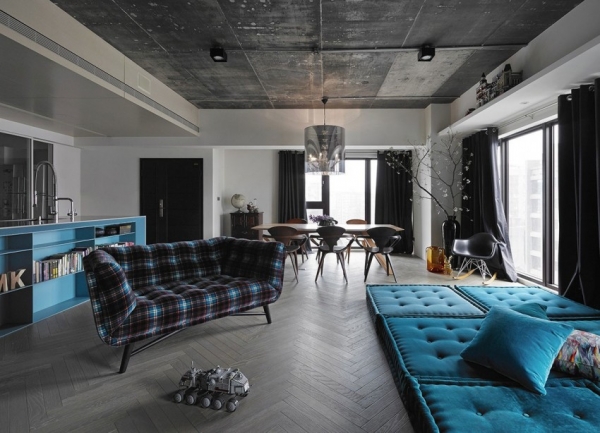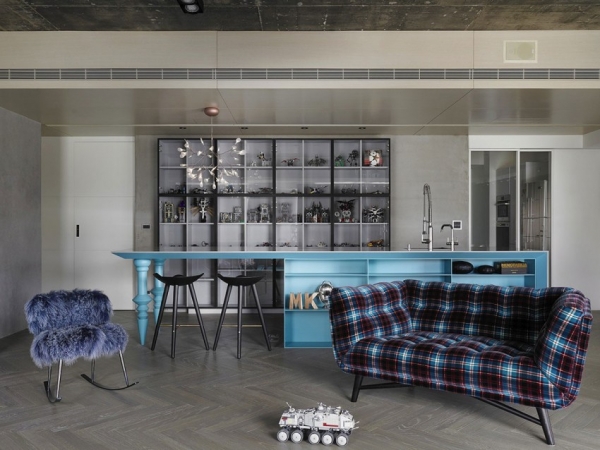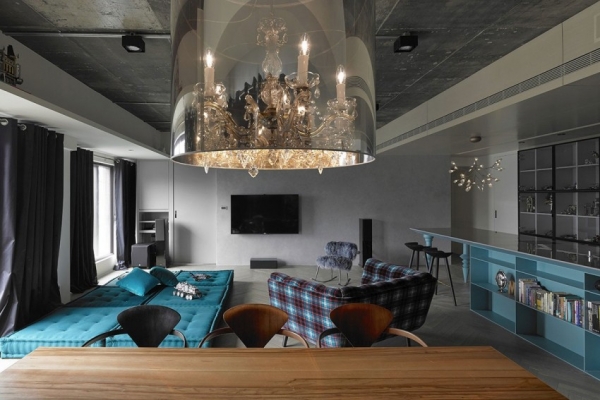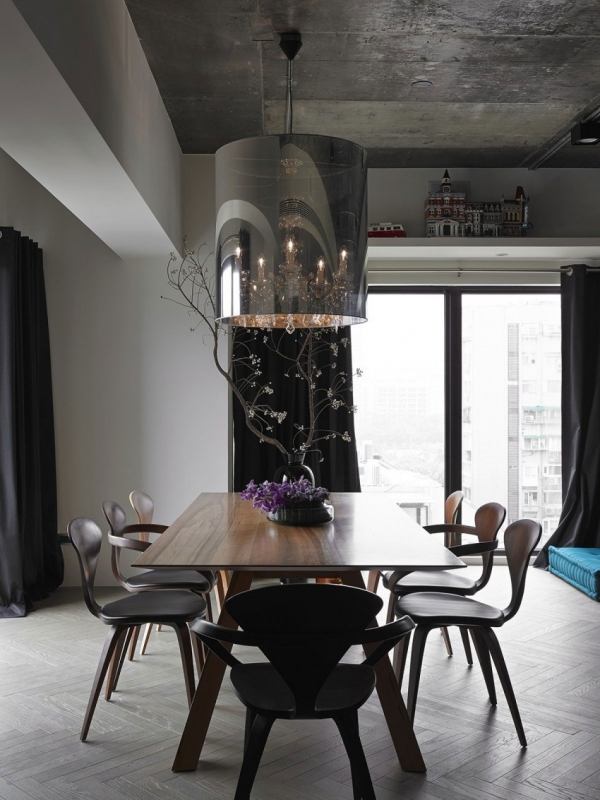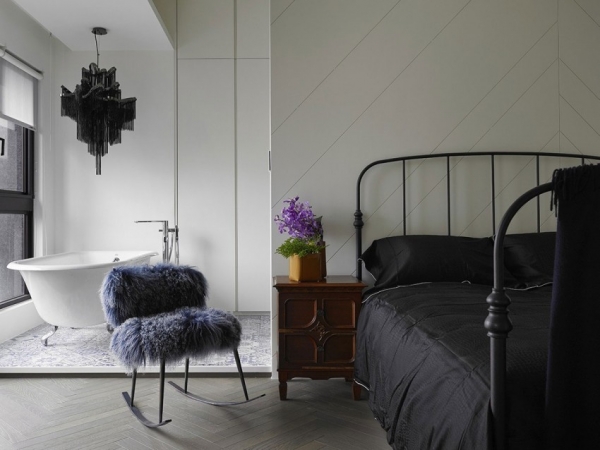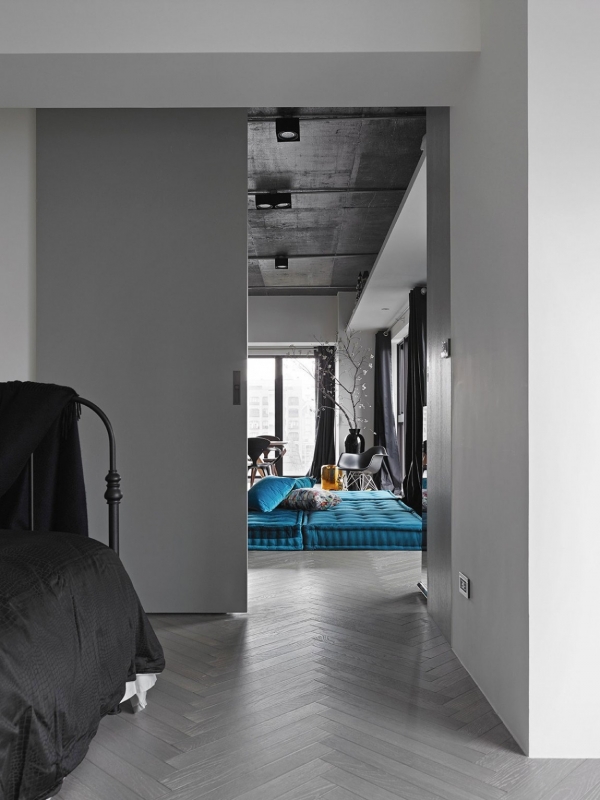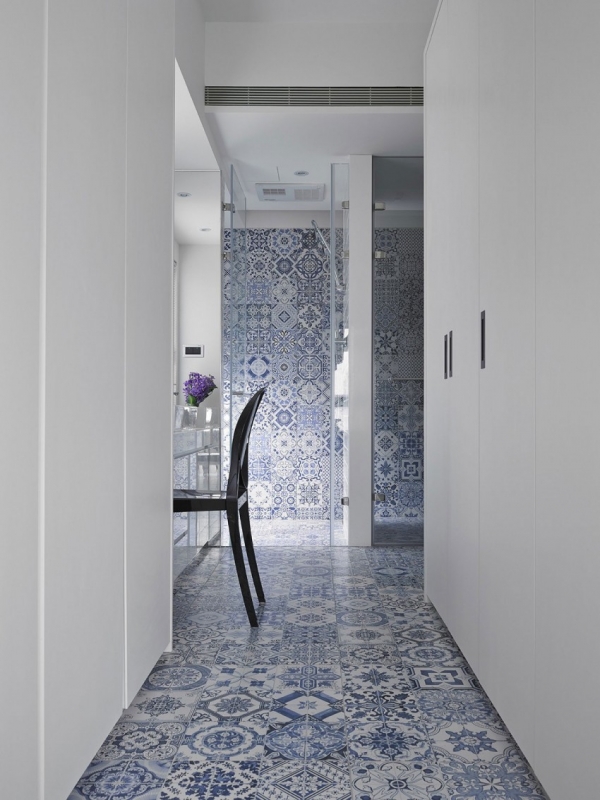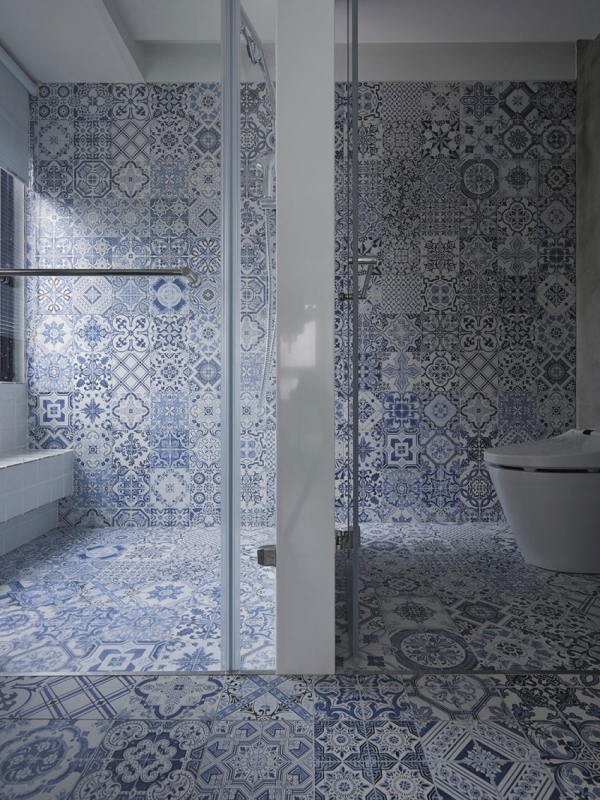 The apartment is an intriguing mashup of ideas and elements, each a work of art in its own right and each creating visual foci that amuse, distract or inspire the senses. Making room for the lifestyle and idiosyncrasies, passions and pleasures of each member in the family, the stylish interior design emerges as an overlay of myriad influences and thoughts – oft young and vivacious, delicate and contained at other times, and just outright bold elsewhere. From Lego collections to an adaptable sofa of floor cushions, from an intricate composition of wall and floor tiles to a subdued color palette – this design does not shy away from gestures big and small.
Photos by: Siew Shien Sam / MWphotoinc