Nestled in a sprawling rooftop in the city of Montreal, Canada, this converted roof terrace offers chic and plush options in outdoor living and socializing. Canadian designer Martine Brisson re-scaped the roofs of two semi-detached bottling plants in this award-winning design, offering new dimensions and spatial experiences to a private studio and residence. Spread over 3,320 square feet, this modern rooftop garden gives free rein to the senses and creative imagination.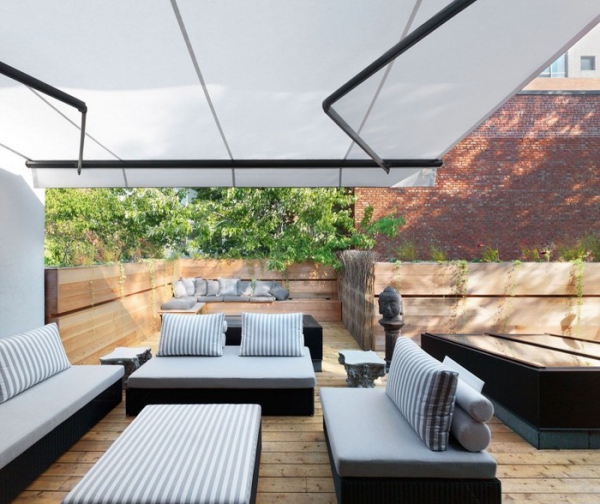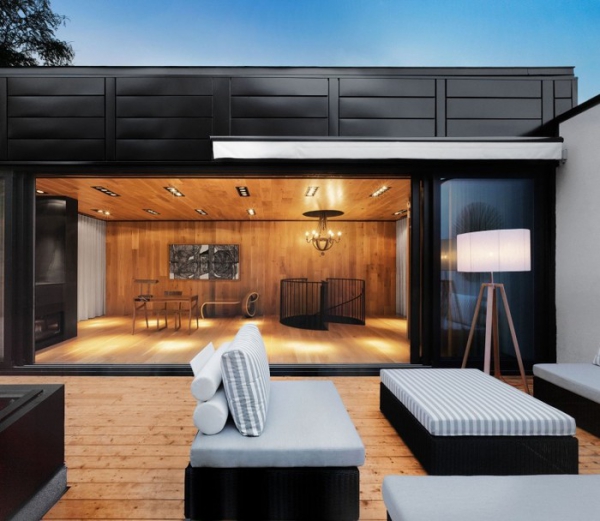 A complete experience outdoors unto itself, the terrace is carved out in different hard and soft landscape zones that cater to different functions and social tempos. Part of the terrace is lifted onto a wooden decking that brings an organic warmth and laid-back vibe to the space. Its rhythmic patterning and layout however brings a sense of order and a hint of formality to the proceedings, making this the ideal setting for both formal and informal gatherings.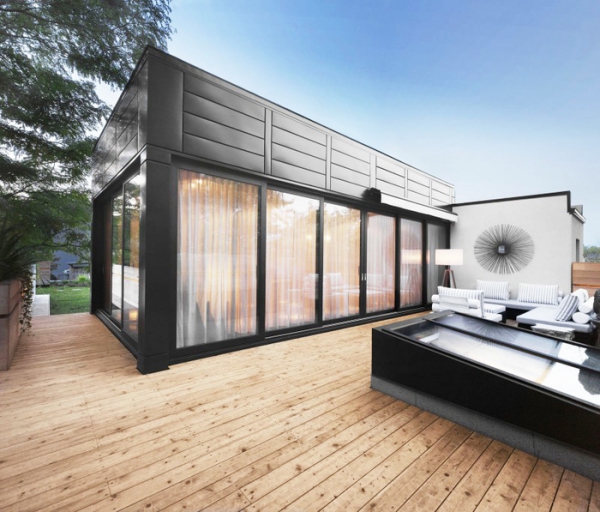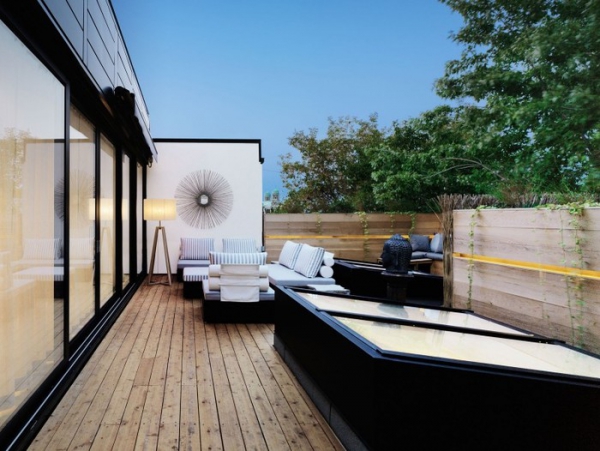 Offering glorious living, dining-kitchen and bathroom facilities under open skies and set against bright sunny climes, the terrace draws the eye and activities out into the open. To this effect, this modern rooftop garden is articulated in continuation with the indoor social core, creating seamless transitions in space and décor. The soft landscaping is lush and abundant, drawing a green veil over the urban character of its surroundings, to anchor the mind and attention into its comforting embrace.