We think we've found our dream vacation home. On the Paulista Coast in Brazil, this thirteen thousand square foot home, Residência MC, sits on a half acre of land, on the beach. The tropical house, by Jacobsen Arquitetura, boasts outstanding views, a wonderful amount of privacy, and amazing design.
The design of the wood paneling used outside allows for natural light and ventilation, and provides privacy.
The entrance to this tropical house is fantastic. The concrete steps are gorgeous, the lush greenery is bright and bold, and the golden brown exterior is warm and inviting.
The pool and the indoor/outdoor space are out of this world.
If you want to sit outside but don't necessarily want to sit under a covered patio, loungers next to the pool provide a wonderful place for sunbathing.
This home is built in a fabulous U shape, shielding the living spaces from the home's only neighbor. The shape of the structure is amazing, not only does it create privacy, but it also opens the home up to the sea, inviting it into every living area.
The spectacular courtyard in the middle is full of beautiful trees and plants. We adore the bench, it's the perfect place to sit and stare out at the serene body of water.
The design inside the home is just as thoughtful as the architecture. The kitchen is sleek and stylish. It has wooden shelves and cabinets, and a fabulously long dining table with fantastic chairs and a fantastic bench. We love the connection to the outdoors in this space, and the stone lining the base of the home is superb.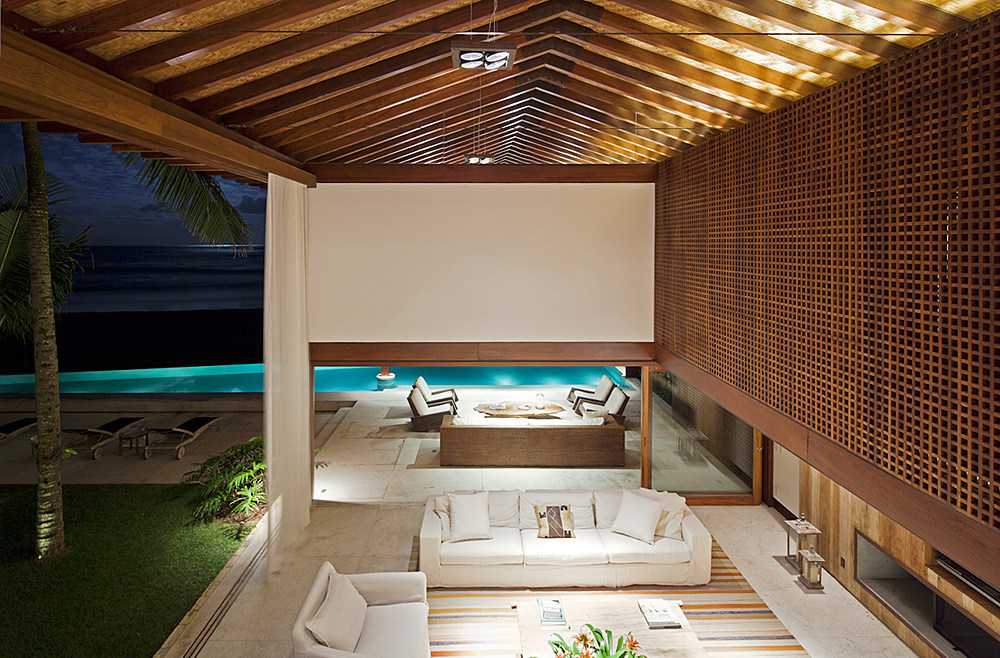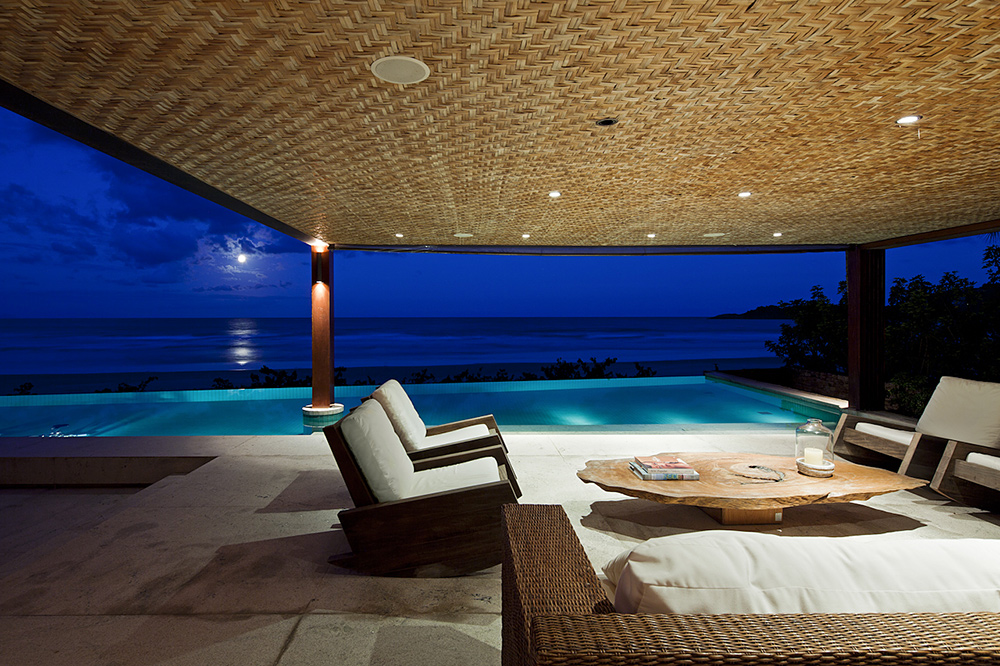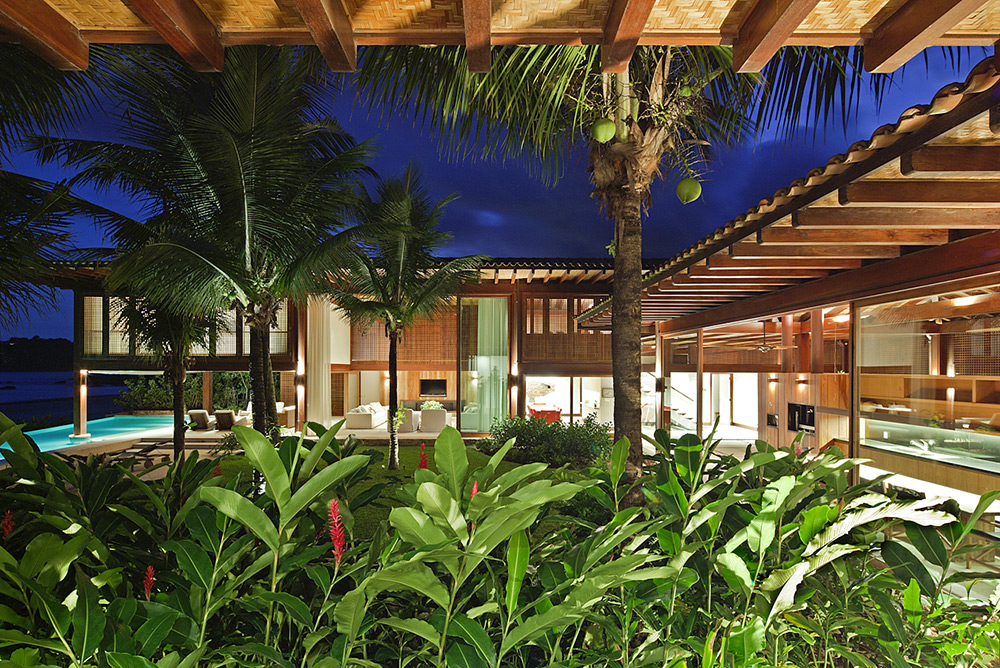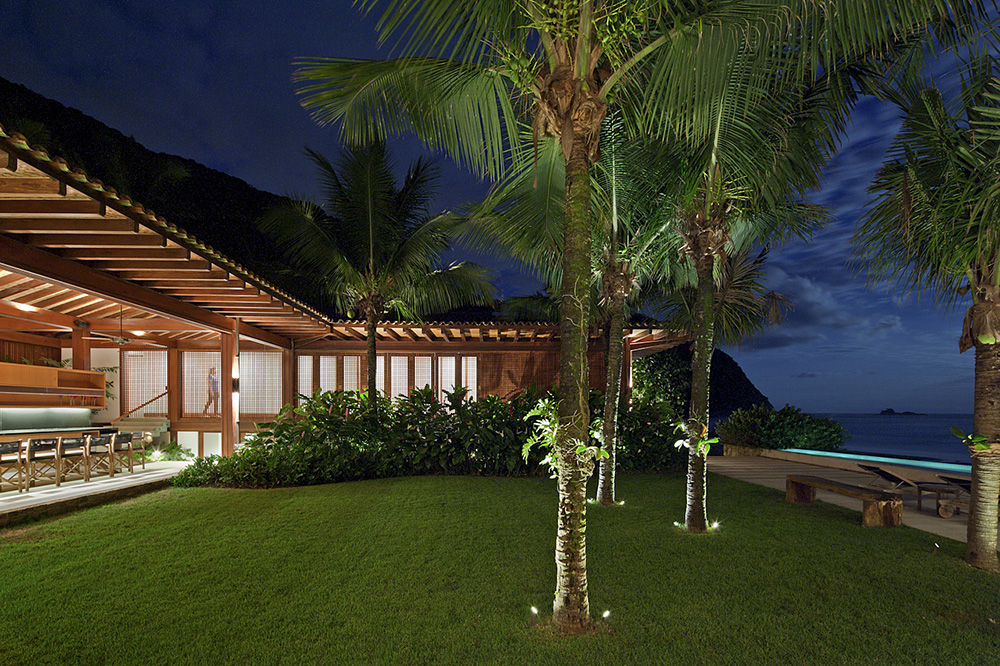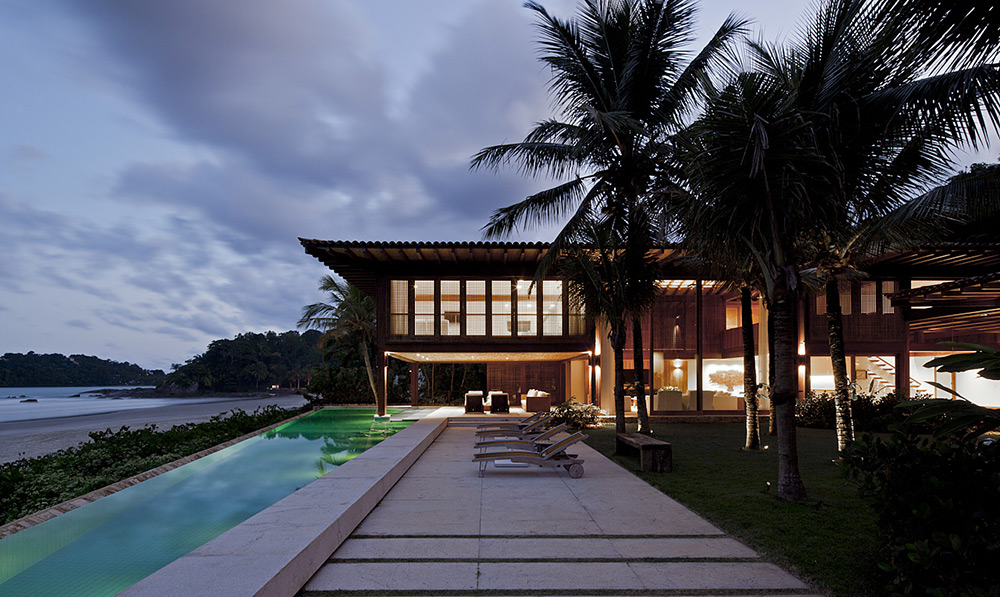 Photos: Maíra Acayaba – Fotografia (website in Spanish)
This tropical house on the beach, with its unobstructed views to the ocean, privacy, and thoughtful design, is the perfect getaway.