If it's high-style luxury and sophisticated style that you're looking for in an apartment, then look no further than this impressive space. Located in New York City's Hudson Square (see on Google Street View), in the heart of SoHo and TriBeca, these 1,863 square feet (three bedrooms, two bathrooms) of splendor are a truly impressive find. Boasting a modern European apartment design, this incredible space is outfitted with the kind of glossy-chic décor of which most people can only dream. It's a modern, stylish, Great Gatsby-like New York fantasy – simply divine.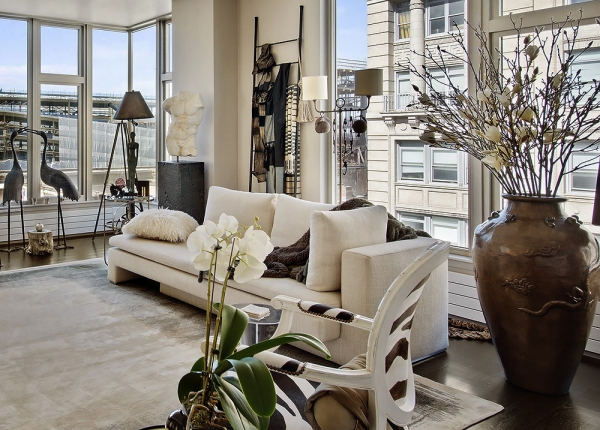 Only the best apartment decorating ideas would do for a space of this caliber – and this decorating scheme fits that bill perfectly. The spacious, sun-soaked rooms strongly adhere to a strict black-and-white color scheme, which greatly contributes to the already-classy feel of the apartment. There are plush bone-colored couches, gleaming white surfaces, and white walls. Offsetting the white are lovely, black, contemporary touches: a black iron sculpture sits to the side of the living room, cushy zebra-patterned chairs are situated throughout the space, and tall black bird statues flank the floor-ceiling window overlooking the city.
Coupled with the black-and-white design are splashes of gray, in the form of state-of-the-art appliances and surfaces. The kitchen is a minimalist yet incredibly stylish space with low-hanging glass chandeliers and a sleek, stainless steel fridge and countertop. The bedrooms are airy, with giant windows, and are equipped with very modern furniture: bookshelves that seem more like works of art, more iron sculptures, and only the most luxurious beds. The master bathroom is home to a huge soaking tub, complete with arty touches and angelic white flowers. In addition (as if it could get any better!), the apartment is also outfitted with a sizeable laundry room.
New York is a fantasy-land – it's the place where people come to fulfill their wildest dreams. This lovely apartment is one of those dreams, come true.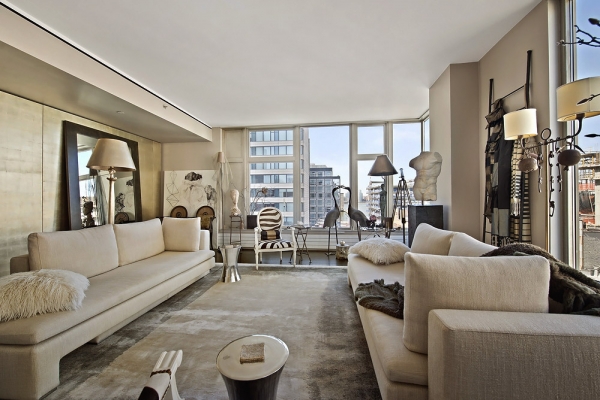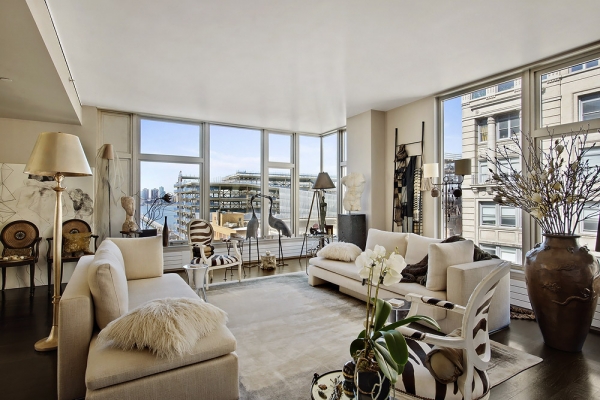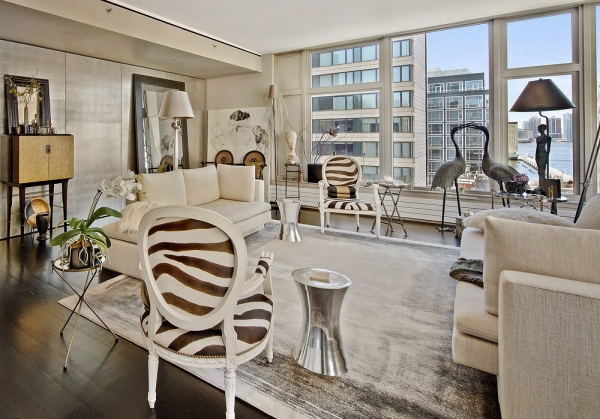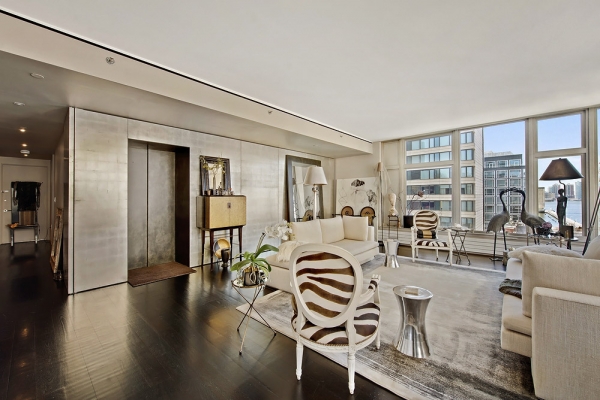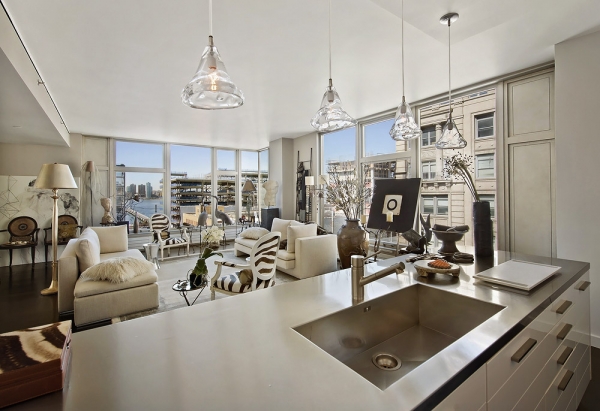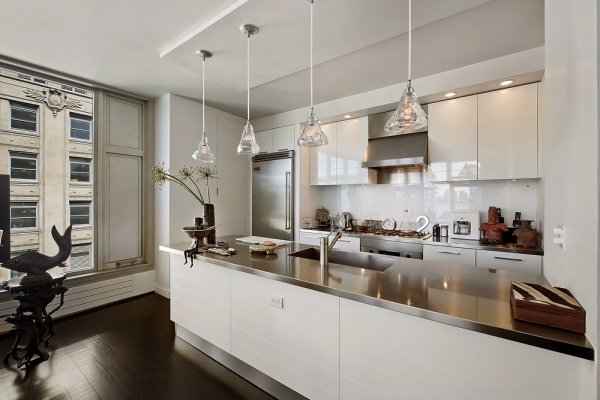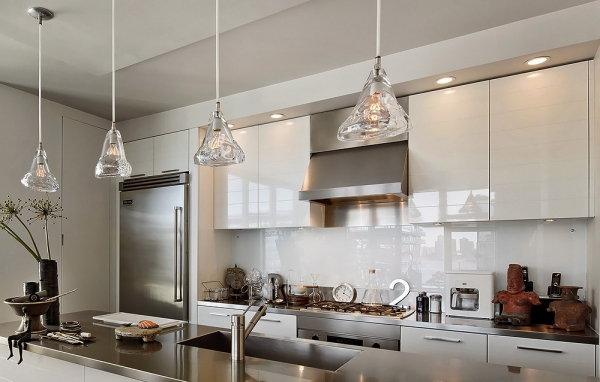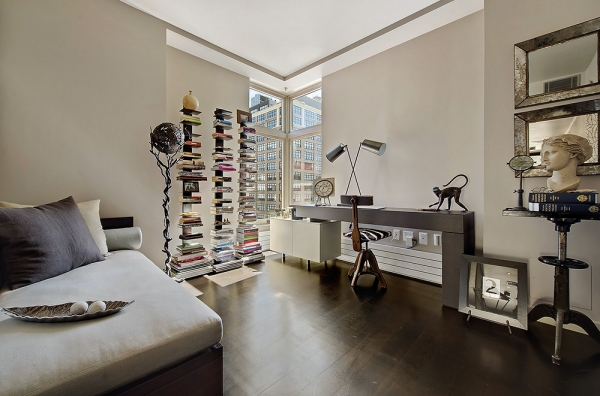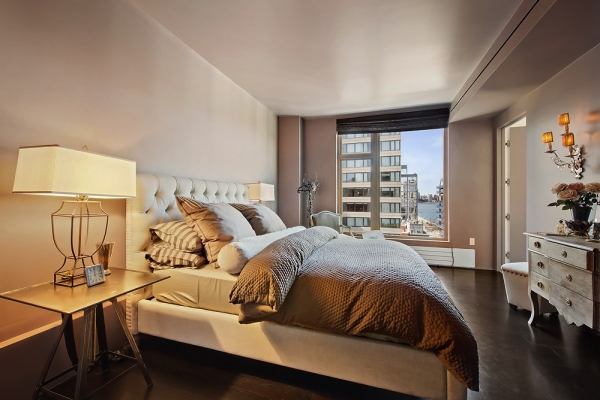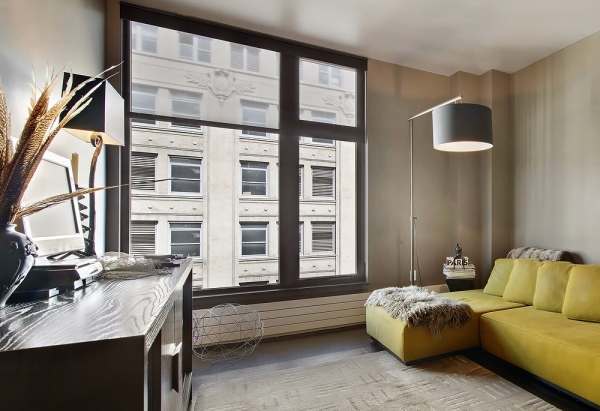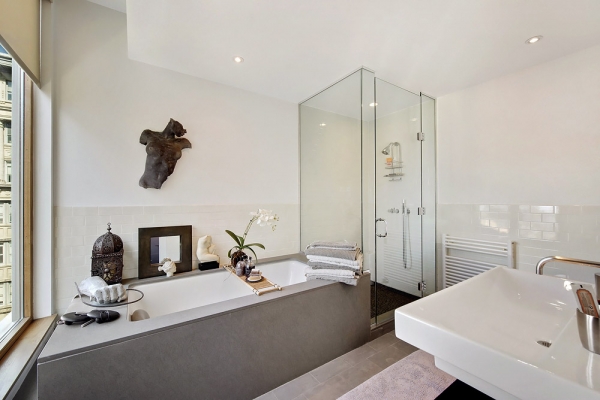 Images found here