Light, light, and more light. We are in love with these sunny living room designs. They are bright, airy, and wonderfully welcoming. We definitely wouldn't mind curling up in these spaces.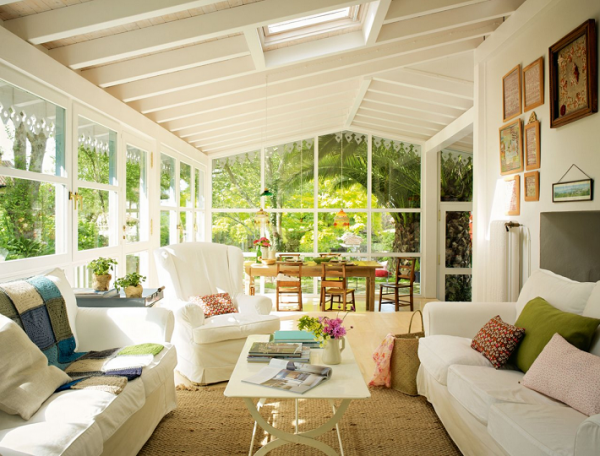 Floor to ceiling windows and a skylight provide a huge amount of natural light in this room. The whites and browns in this space are delightful and the textured rug is fabulous. The ceiling adds a significant amount of interest, and the gorgeous green landscape, seen through the windows, connects to the green in the room: positively stunning.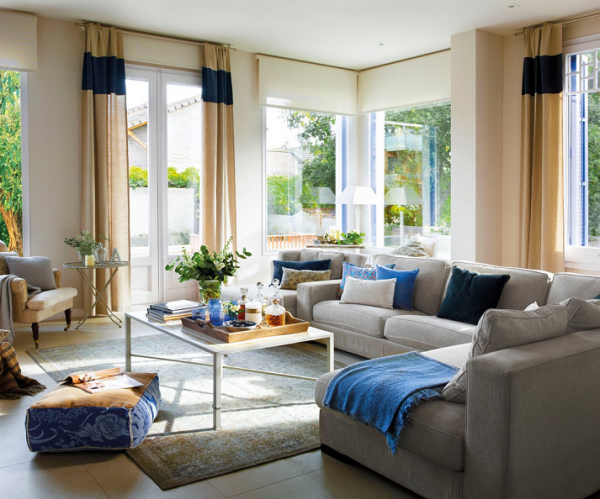 The blues are striking in this living room. We love the light brown and blue curtains, they are beautiful and they provide a bit of privacy.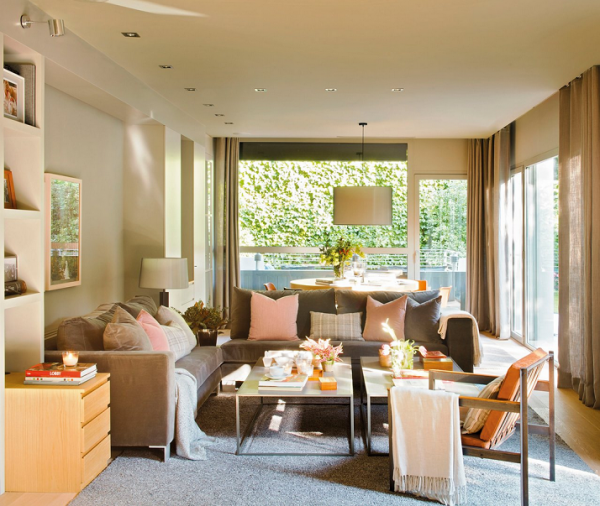 The way this living room is set up is phenomenal, it almost feels like a sun room. The neutral colors look magnificent with the touches of pink and orange, and we enjoy the two matching tables in the middle of the seating area.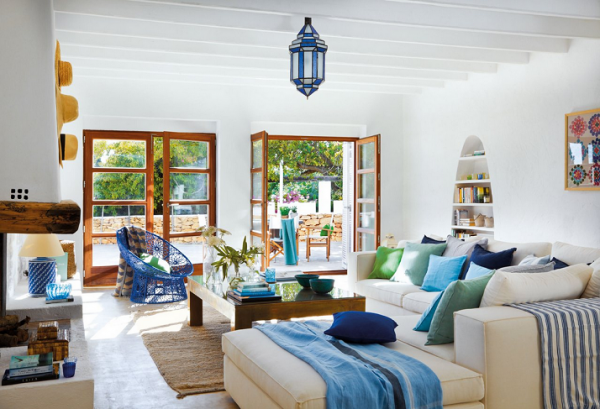 These sunny living room designs are really making us want floor to ceiling windows and French doors. This room is amazing. The blues and the greens, the ceiling detail, the built-in shelving, the bright white walls, and the wooden accents, fashion a stunning living area. The blue chair is positively charming.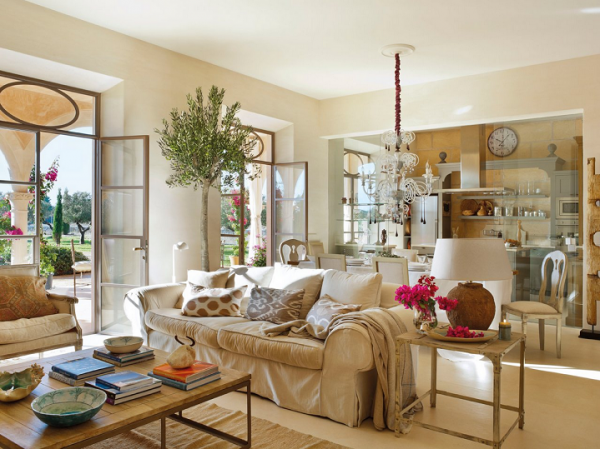 We love the lived-in feel of this room, and the touch of glamour. The tables are absolutely fantastic in this space, and the patio doors are fascinating. The tree and the flowers are the perfect touch, complementing and adding a bit of color to the living room design.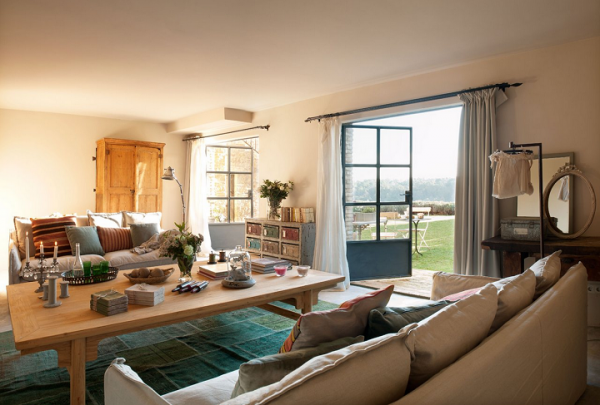 The casual atmosphere of this room is out of this world. The curtains and the doors look exquisite together, and the teal and orange combination is sublime.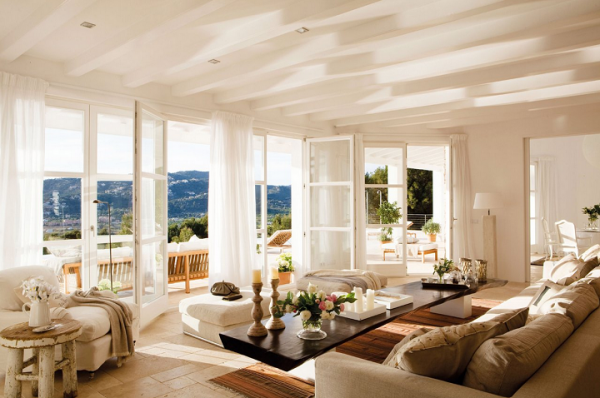 Images found here
What do you think about these sunny living room designs?