This striking home may be located in the city of Sofia in Bulgaria, but its spaces and interiors travel halfway across the globe to draw inspiration from the bustling city of New York. A neat 194 square meters in footprint, this modern urban apartment reinterprets the sights and sounds of the Big Apple to articulate, update and inform the living experience on offer here. Designers Momi Studio dapple in a contemporary aesthetic, which reverberates between modernist functionality and feminine grace, to create 3 dimensional renderings of timeless proportion and memory.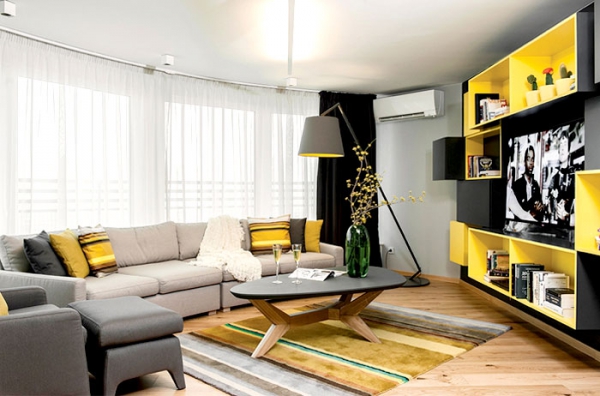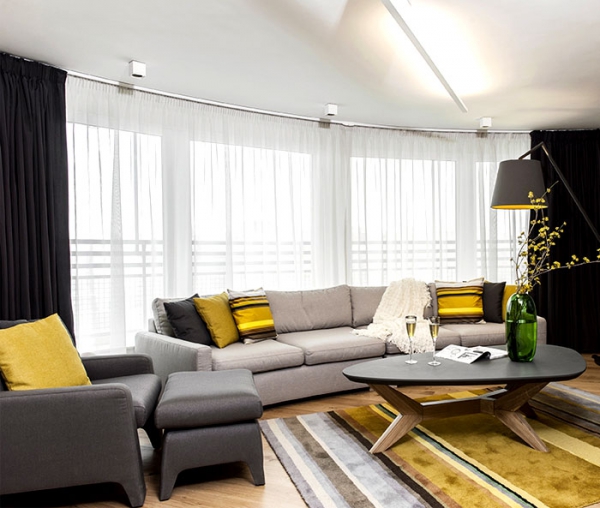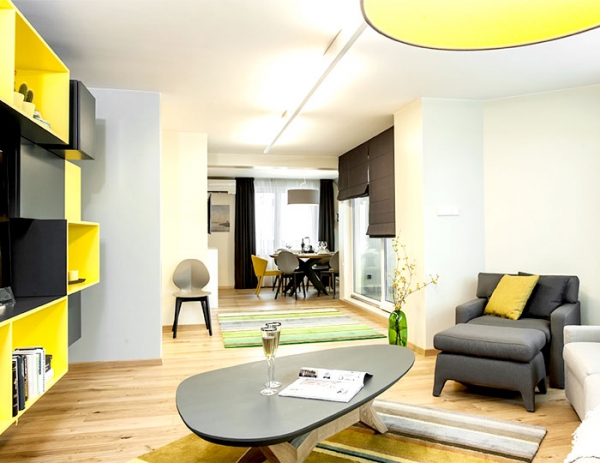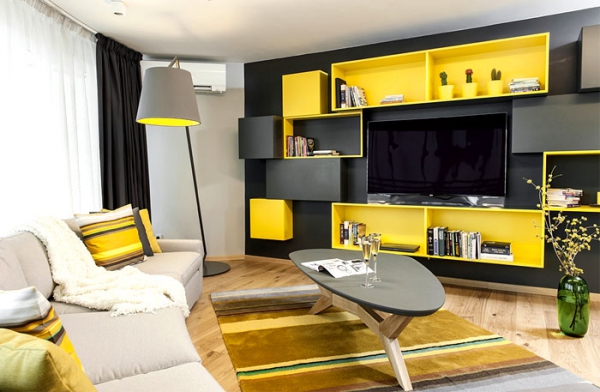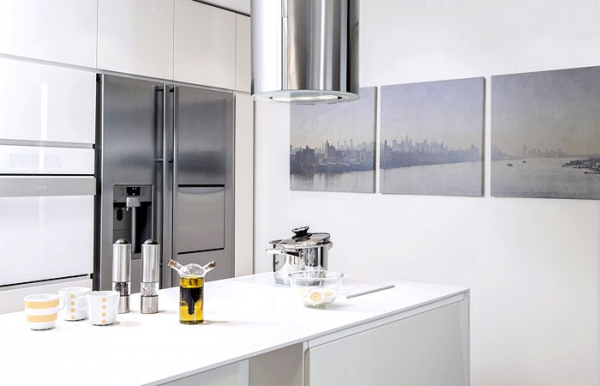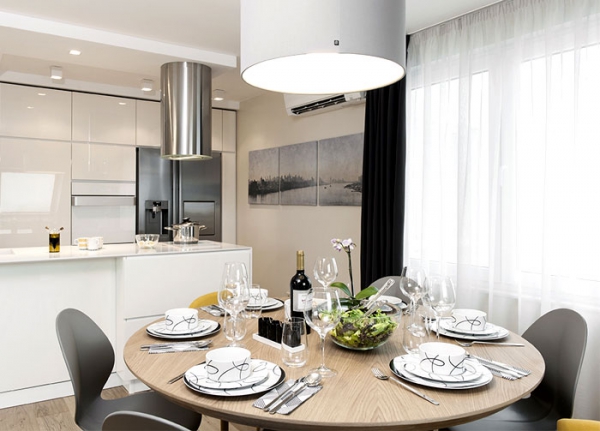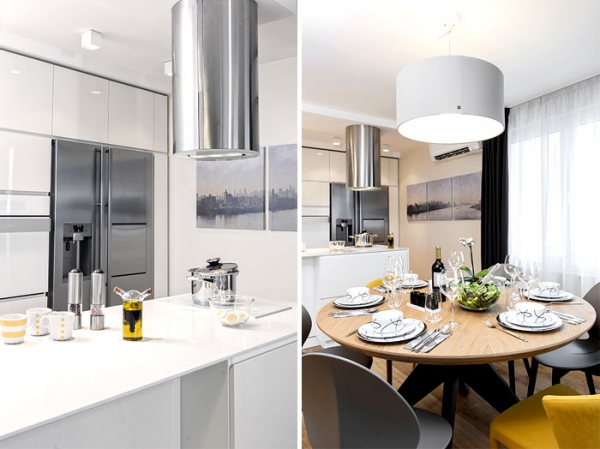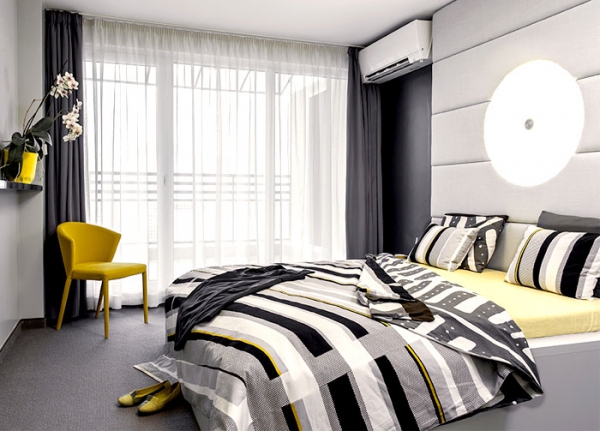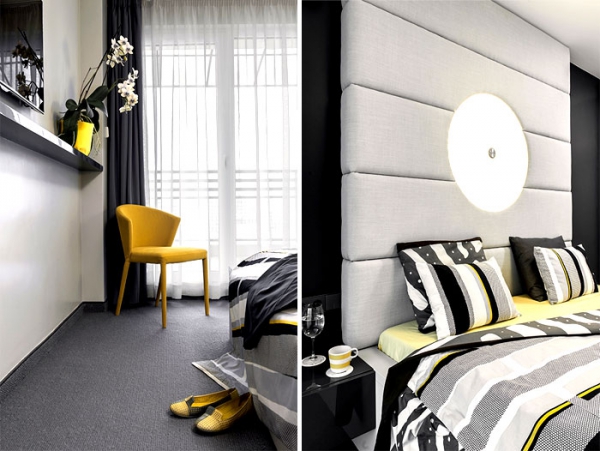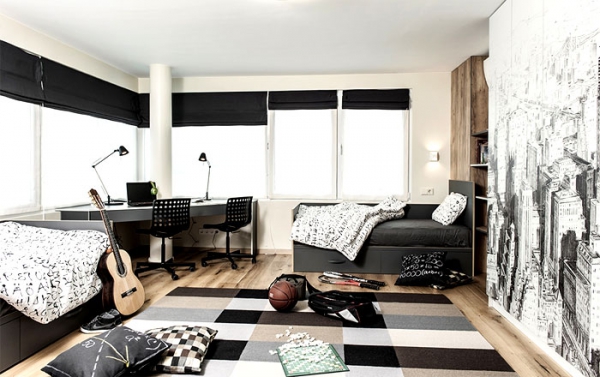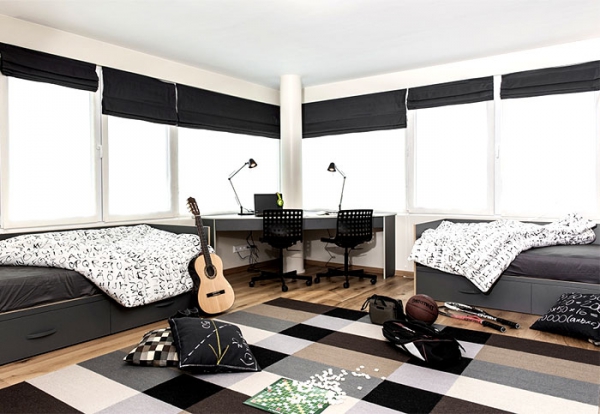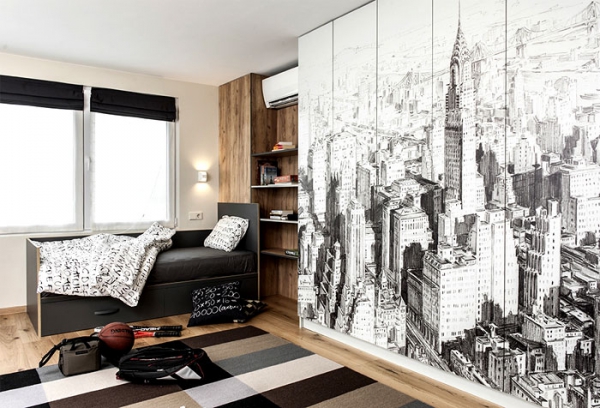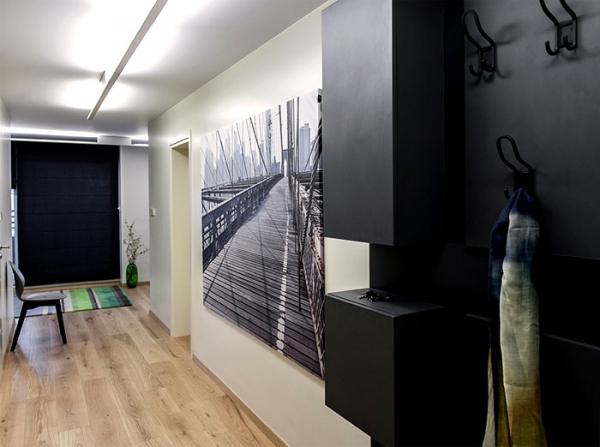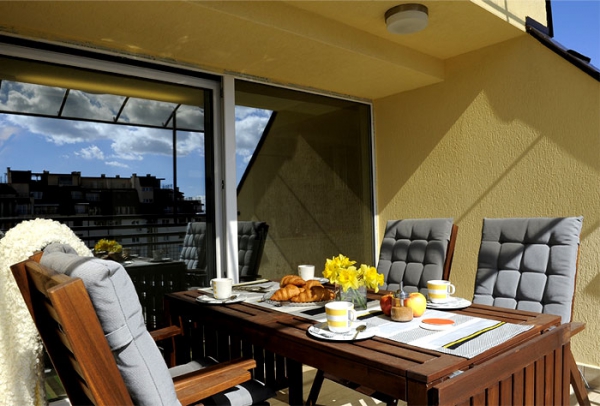 The quintessential New York cab yellow emerges as the primary color and design generator, finding expression in and through an array of elements, surfaces and details. Bringing playful relief and zest to an otherwise largely grey scale rendition, it leaps and moves across the design. Complemented with a generous helping of concrete greys, gorgeously indulgent blacks and a selection of wall art, it beautifully and effectively captures the essence and spirit of the city, bringing it forth to enthuse the space.
But the designers are not content with mere conformity; the yellows then stretch and push the palette and boundaries to subtly introduce a whole gamut of colors and vibes – from vibrant greens to earthy browns – taking this modern urban apartment a couple of notches up in its design.
Photographer: Yana Blazheva