A hundred year old Peranakan shophouse finds new interpretations in the 17-BR House – a contemporary spacious home designed to house the new with a reverence for history. This fascinating project, located in the Blair Conservation Area in Singapore, was spearheaded by the client's deep desire to restore the building to its original glory while making space for the family and its requirements. Designers ONG&ONG rely on timeless design sensibilities to craft out a fluid arrangement of volumes, adapting traditional profiles to modern living.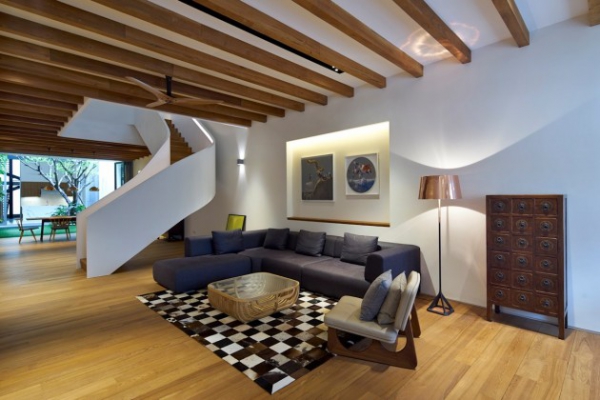 The design revives the dilapidated shophouse and reinstates its identity through restoring and utilizing its original architectural vocabulary. The facade is restored to bring back a single pintu pagar door and traditional taller windows on the upper levels. The finishes too contribute with the use of shiny, enameled dado tiles bringing a touch of early 20th century design, while new interventions – such as wooden beamed ceilings – add further rustic appeal to the space.
This contemporary spacious home is distributed over three floors connected by a central, sinuous spiral staircase; the various spaces are arranged along a privacy gradient that ascends along the vertical. There is also a metal spiral staircase at the back of the house, reinstated to bring back a sense of time gone by. A central courtyard explodes the volume bringing natural light, ventilation and greenery into the very heart of this home.
Captivating with old and new world charm, this contemporary spacious home strikes that ever elusive balance between tradition and modernity.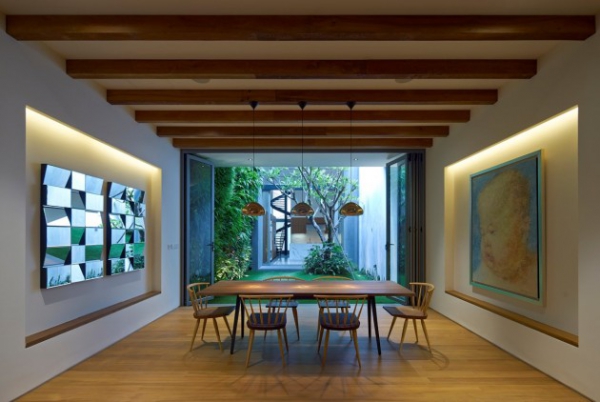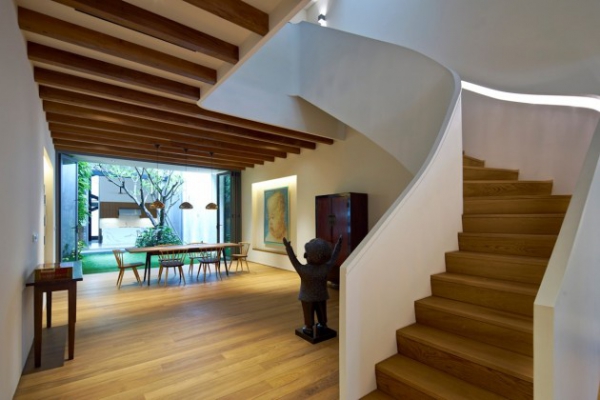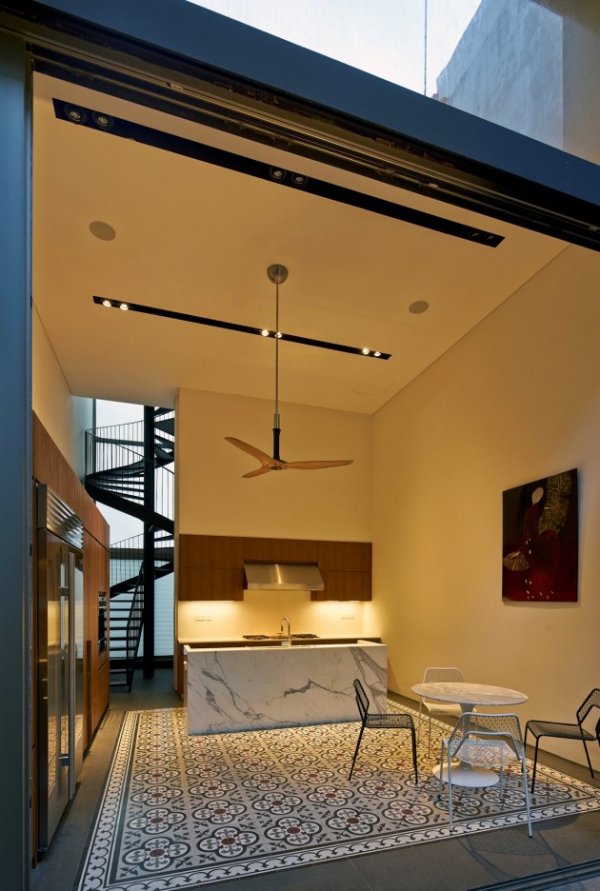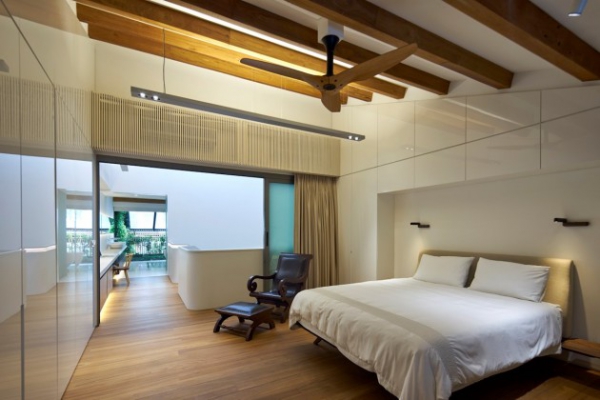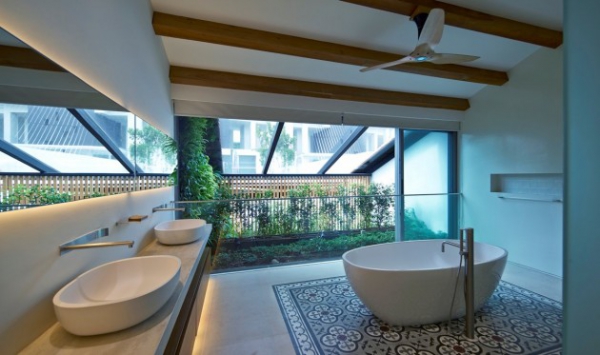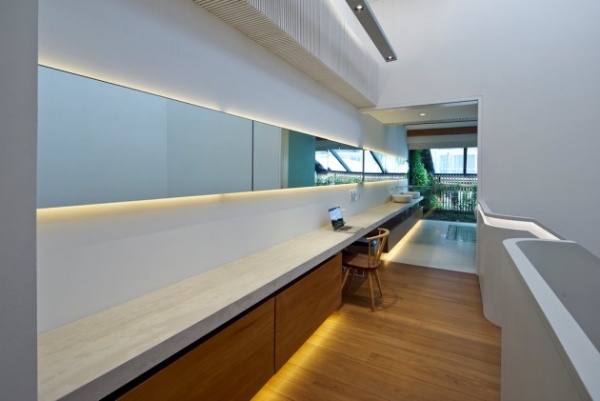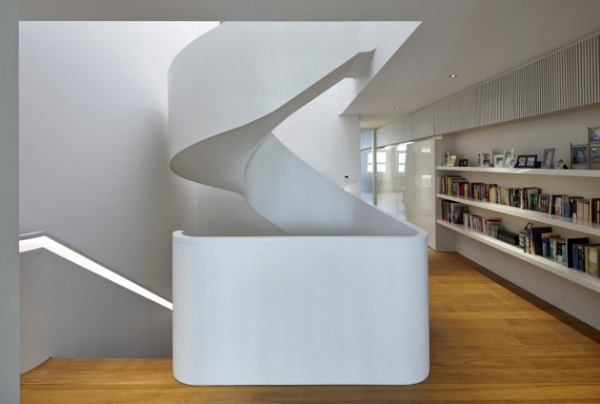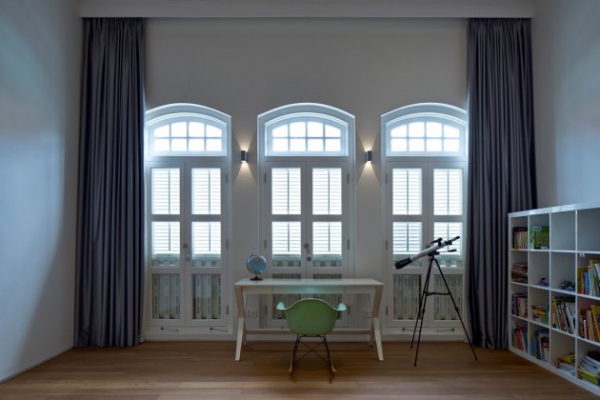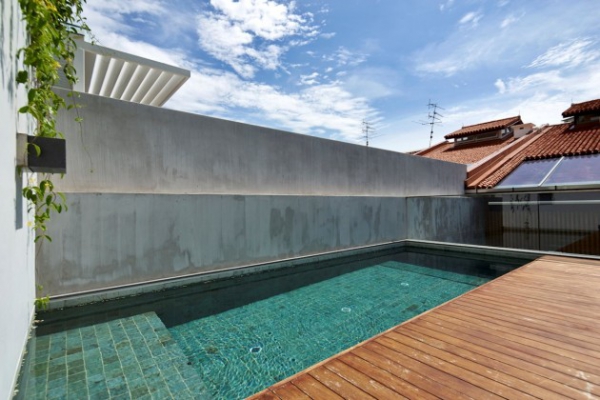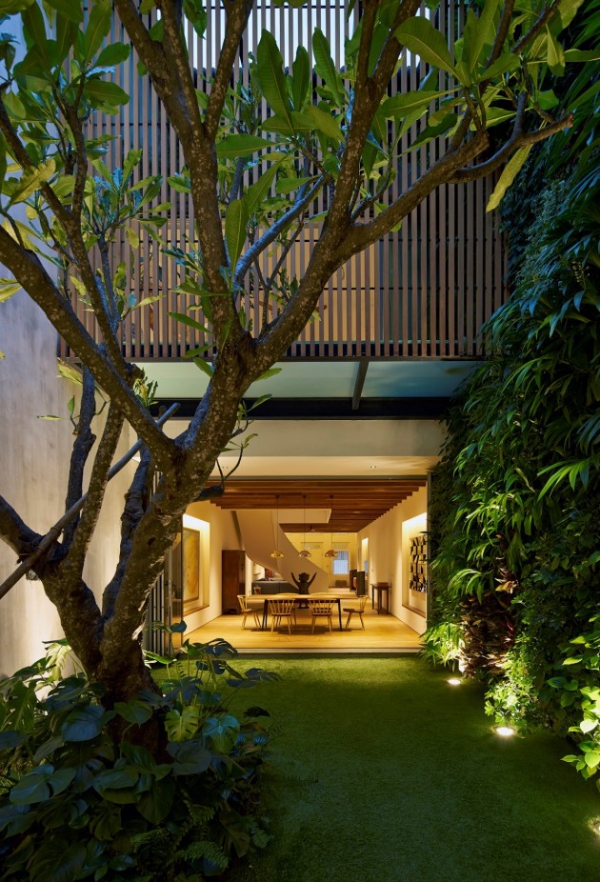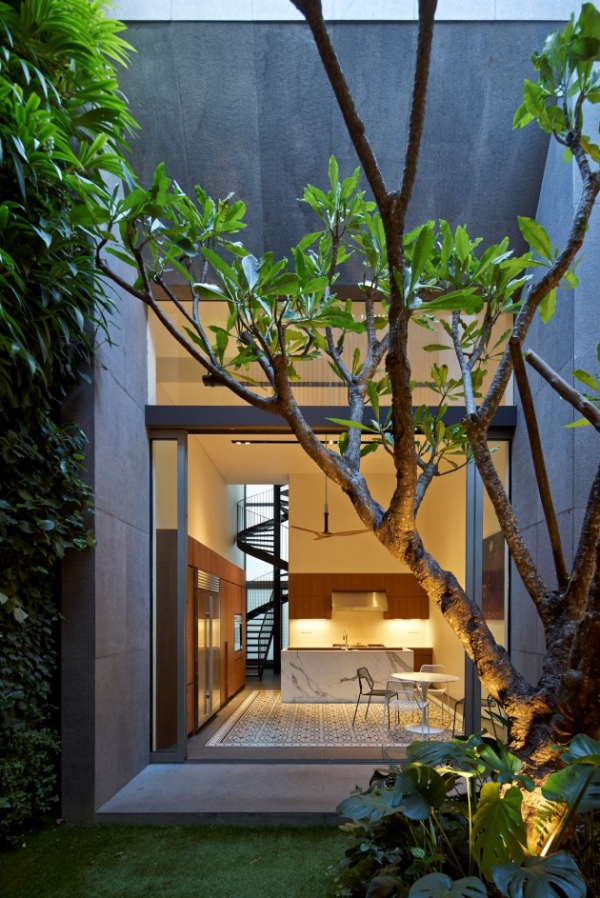 Photography by Aaron Pocock