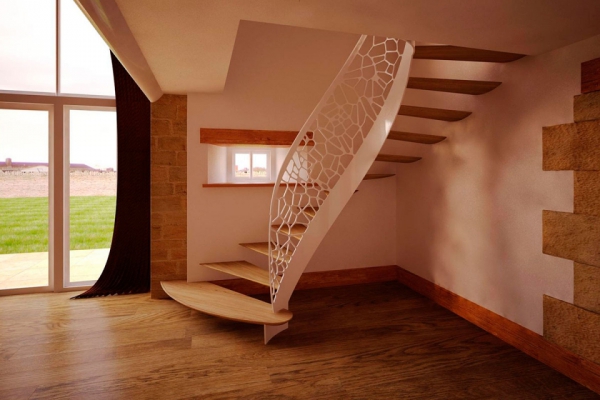 A contemporary staircase can turn a building into a special home and this example from EeStairs is a fine example of just that. What the designers have created is a contemporary spiral staircase that allows light to flood through the room and becomes a unique feature in its own right. Built specifically for an eco villa based in England the Cells staircase boasts with a custom designed organic steel balustrade.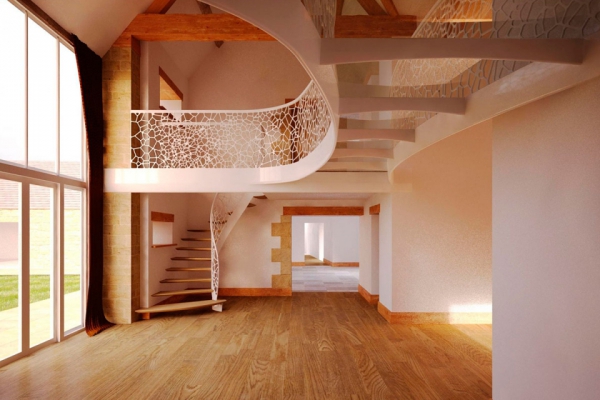 This is not simply a staircase – crafted from only the best materials the staircase and its contemporary design form part of the second floor of this building. The wooden treads of the staircase appear to float and make an attractive feature in the corner of the eco villa's ground floor. But it is when you climb the staircase to the top you can see the full extent and effect that this marvellous piece of engineering has on the whole building.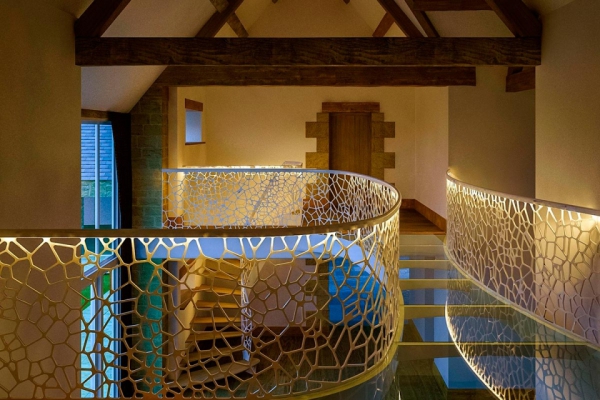 The contemporary staircase morphs into a glass floored bridge linking all of the rooms on the second floor and providing the most amazing shadows in the sun or evening light. This is much more than just a spiral staircase and we're sure that you will agree this is a shining example of good taste and exemplary style.