Are you more of a neat freak? Looking for a kitchen that has a more modern look? Consider this contemporary kitchen design from LEICHT! The company, based in Germany, specializes in designing kitchens in a way that sets a powerful standard for future kitchen style trends. LEICHT has presented their flawless contemporary kitchen interior features at the trade fair Eurocucina en Milan on 8 of April. All of the company kitchen designs you can see on www.leicht.com/en.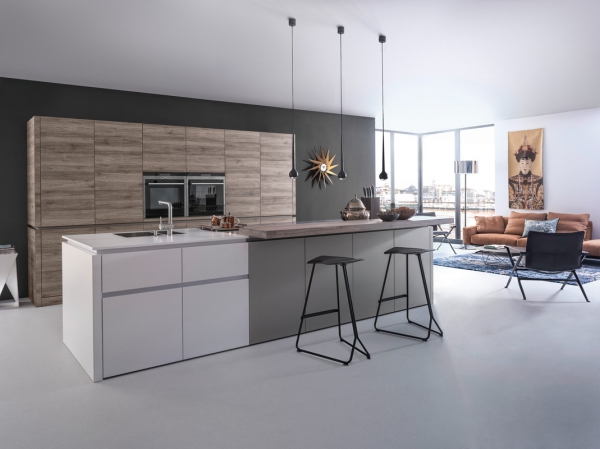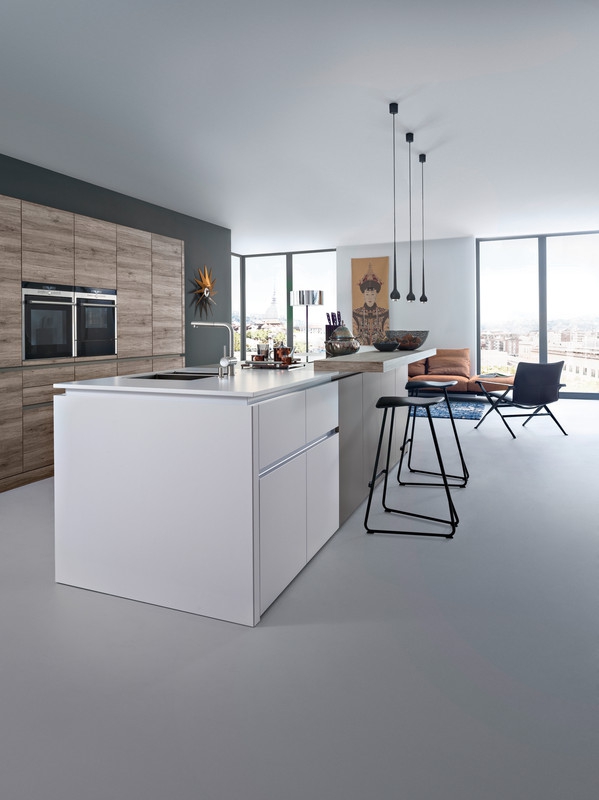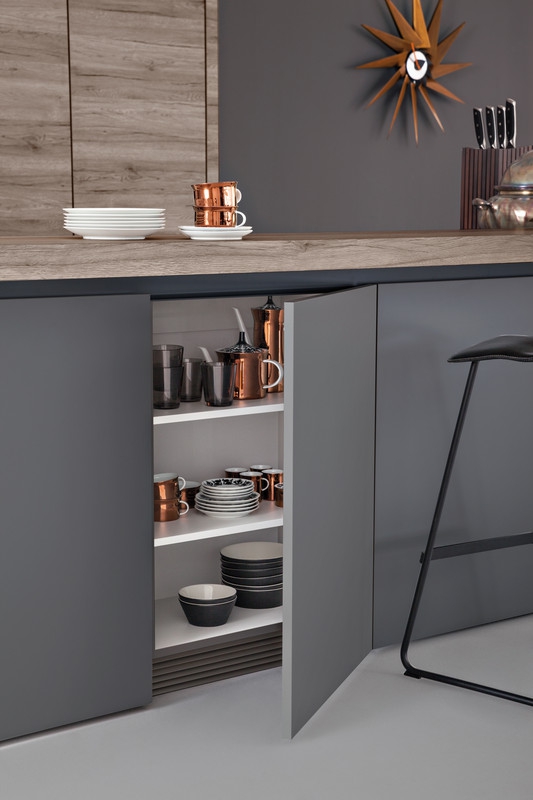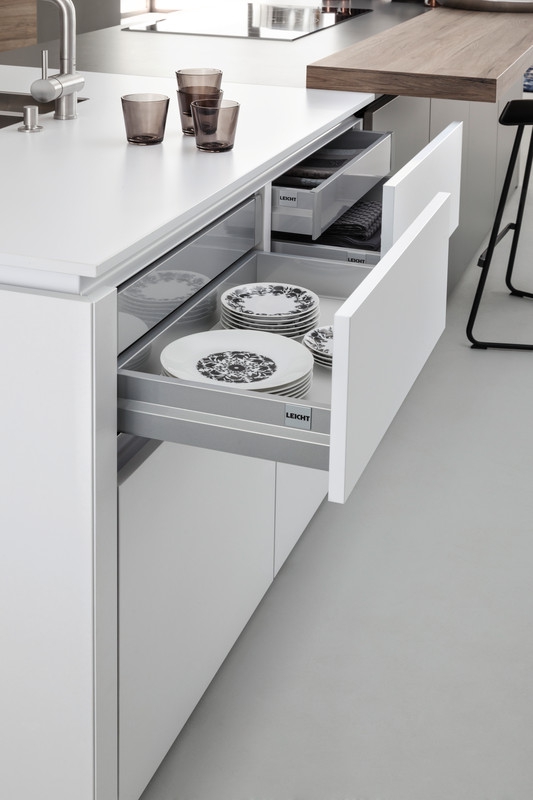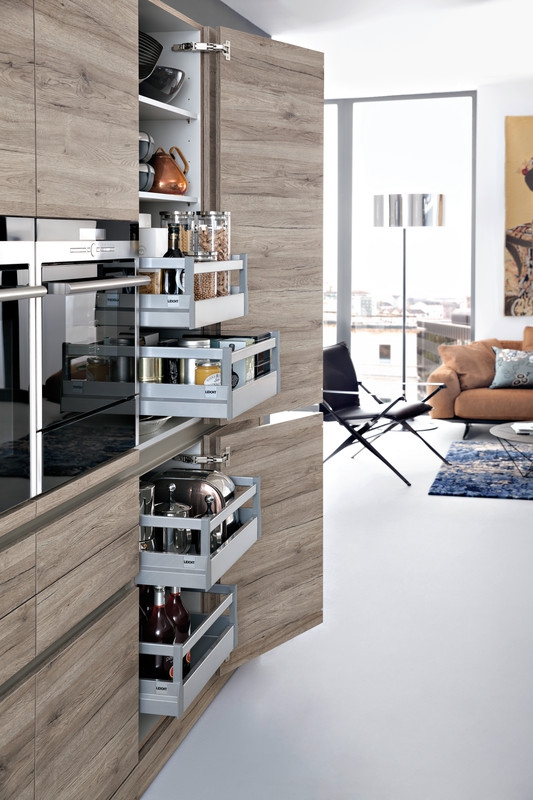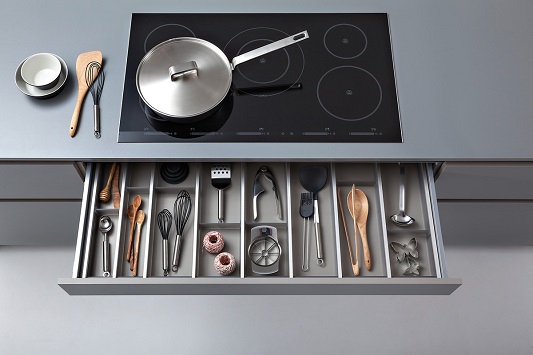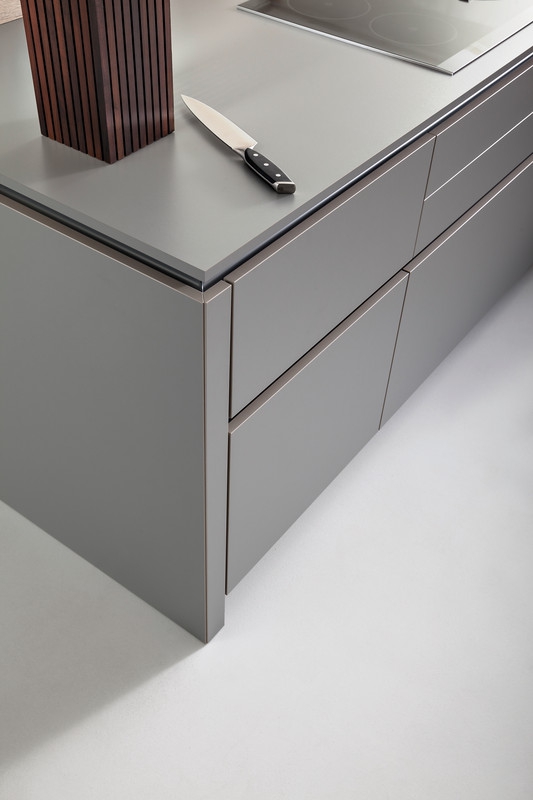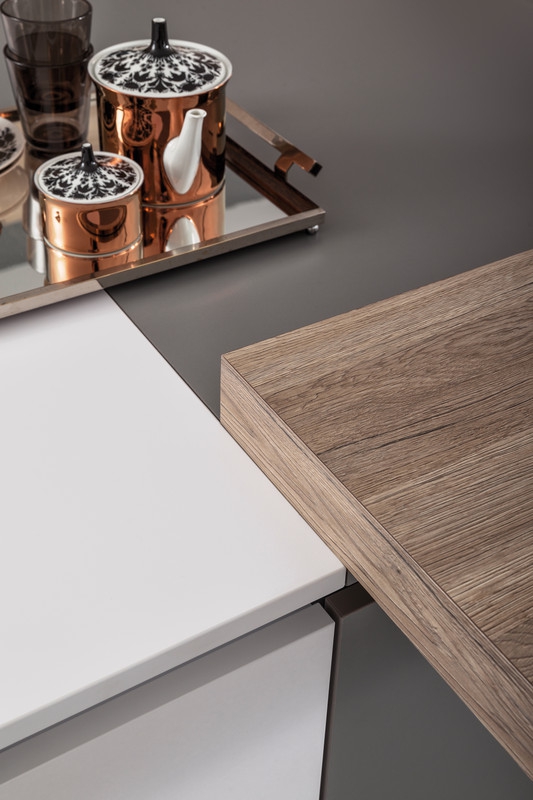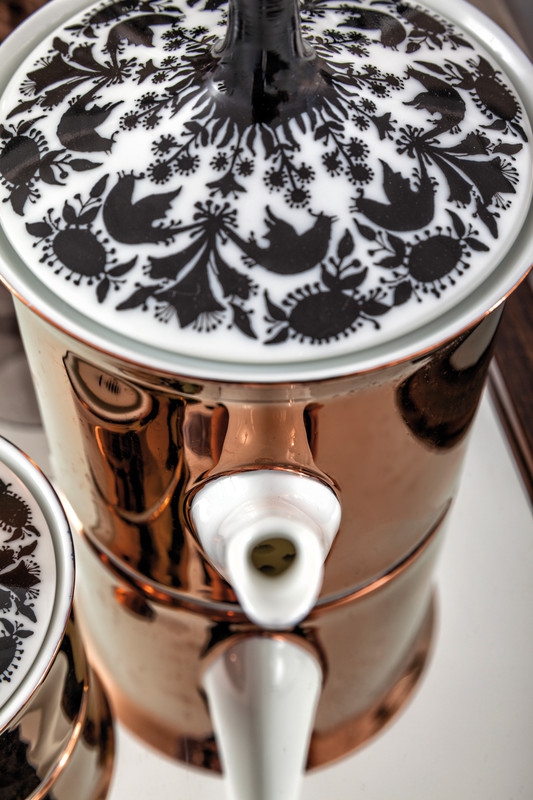 In this particular contemporary kitchen design, a beautiful oak finish functions as a grounding base to set the tone for the rest of the room. The neutral color palette chosen is paired with a subtle contrast of bronze that is present in the solar-themed wall clock and select dishware. This gives a nice hint of classic fashion! For the ultimate storage capacity, a secret pantry is built into the cabinet system to maximize space and eliminate clutter. For a kitchen, this is the best storage we've ever seen!
The island is the focal point for this contemporary design that features distinctively designed and space-friendly stools, giving us a taste of what to expect in the living room area not too far away. We really love the fact that even the dishware and utensils continue the crisp look that this kitchen portrays with even more touches of antique flair.
A contemporary kitchen such as this one really appeals to homeowners who crave openness and flow in a way that switches up the usual minimalist approach. We will be drooling over this one for awhile!