Teenagers are very eccentric and distinctive so there are many different styles in designing a teenager's room. Each teenager has a very keen sense of style and of course they are all extremely fashion forward. Any teenager will want their room and study area to reflect the current trend or their own exclusive style and thus teenage room designs can be quite tricky.
Here we see several ideas from PB Teen that feature a blend of style, storage, comfort and of course the latest fashion.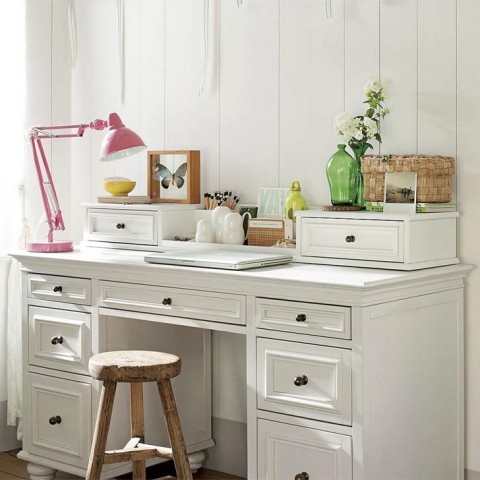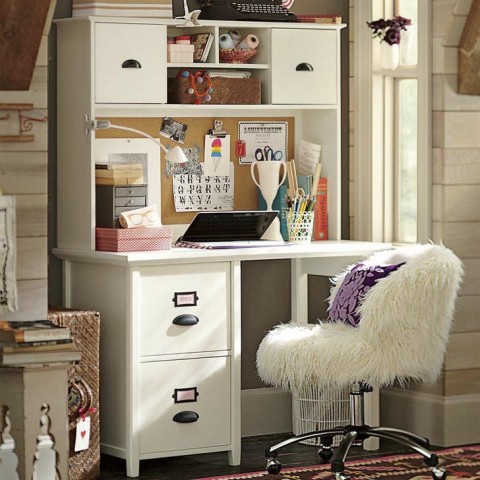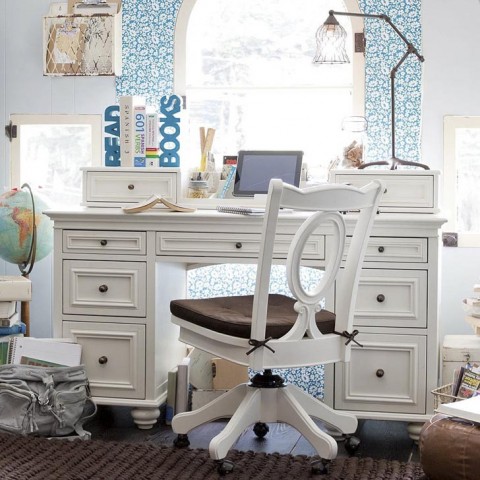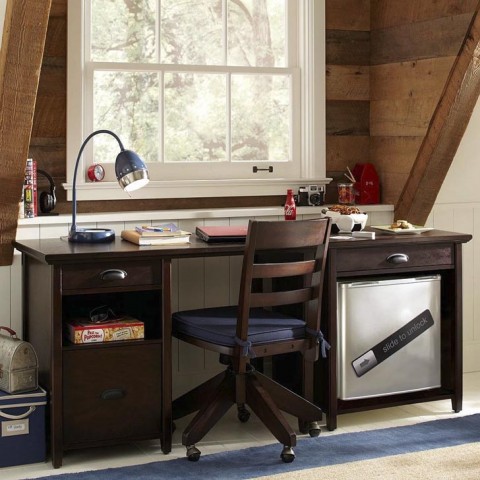 The layout of the study room will be very different for boys and girls. Boys will desire more contemporary, sleek, minimalistic designs. On the other hand, a girl's room could be more floral or colorful, perhaps even with some pastel shades and soft lighting. The teenager's age is also a factor when we talk about kid's room ideas. Their rooms can be decorated depending upon individual hobbies and preferences. Boys give more emphasis to their books, sports trophies, equipments or even storage for their electronic gadgets. Girls might need storage for books, accessories, clothes, make up and skin care products.
The teenage room designs differ according to the kid's personalities and hobbies. The study area needs to be decorated in line with storage, functionality and most importantly color schemes. The girl's rooms usually display characters from popular books or cartoons whilst boy's rooms might feature bold colors and use of dark shades in wooden furniture.
Kid's room ideas can also be based around the current trends, fashion statements or even teenage icons such as sports stars, rock singers or even TV personalities. Teenage room designs can be as funky, diverse and stylish as the teenagers themselves. There is more freedom in creativity when decorating a teenager's room as there are no boundaries set before the interior designer.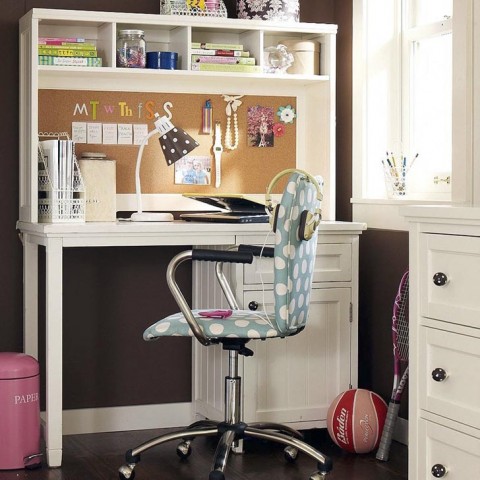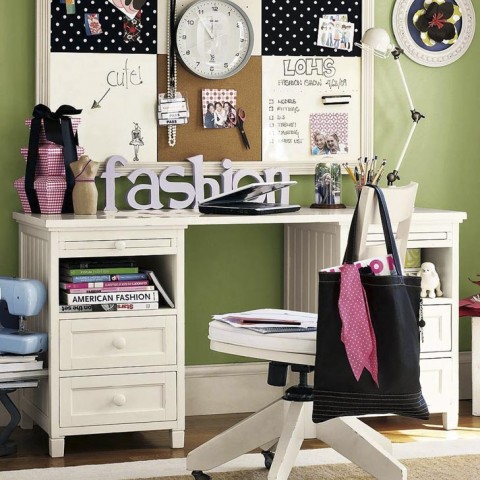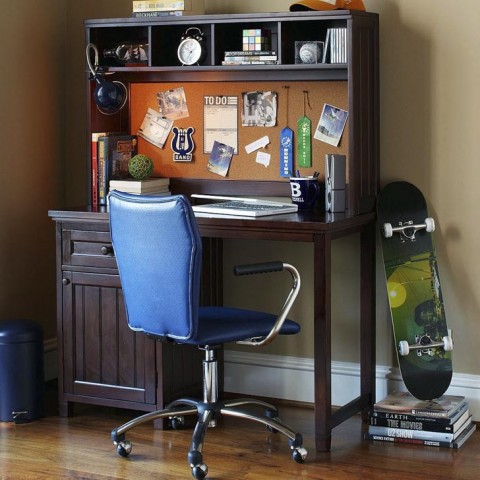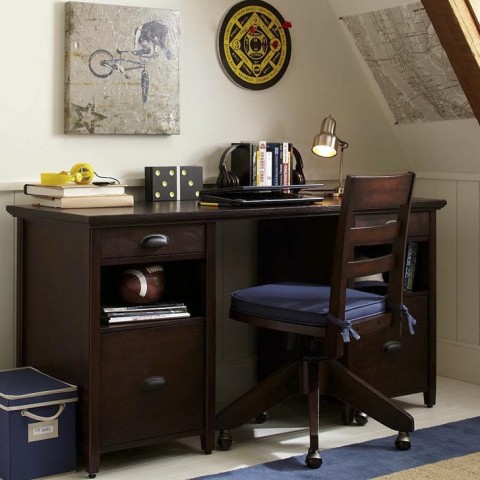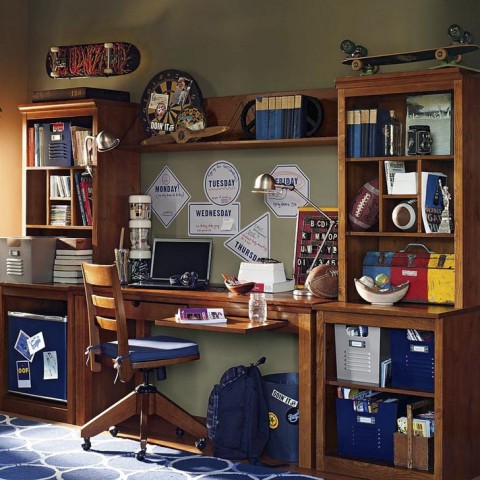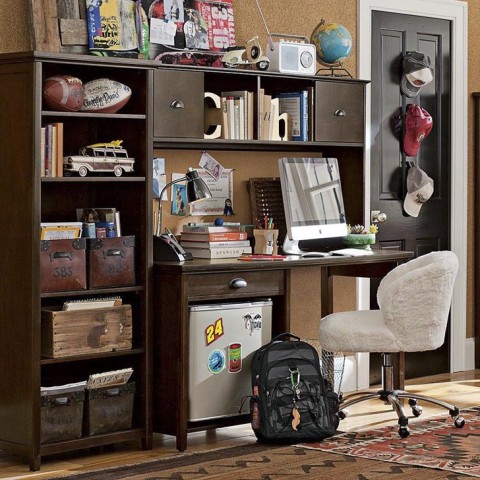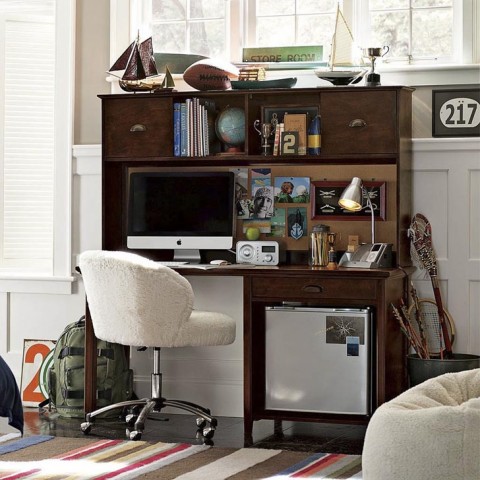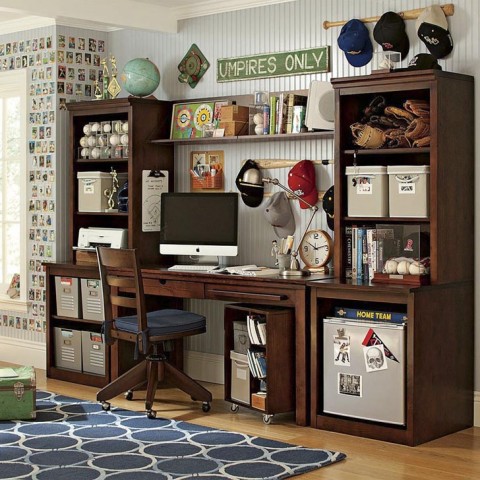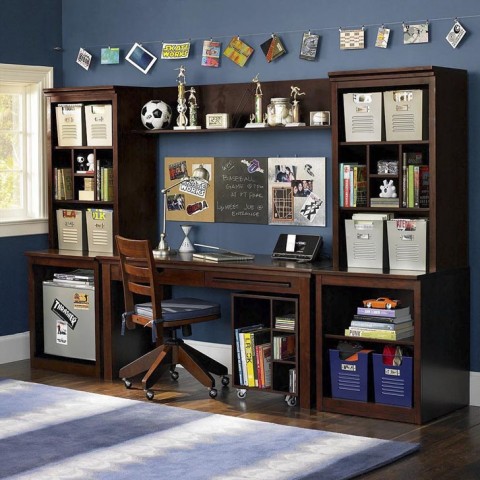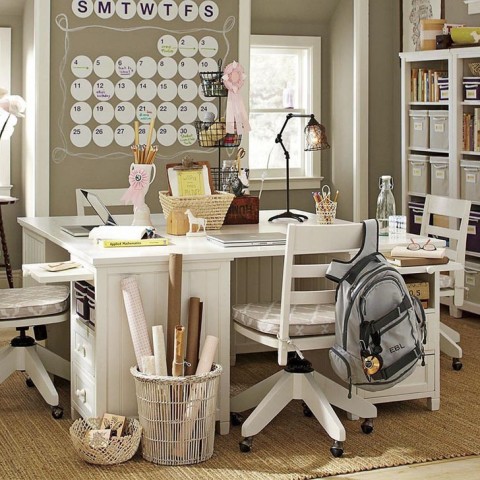 Images found on: PB Teen