Do you have an under-the-stairs closet that isn't reaching its full potential? Does it only house a few shoes and board games? Homeowners are finding many creative ways to repurpose this space. You may be surprised to learn that two of the most popular conversions are from closets to powder rooms and pet rooms!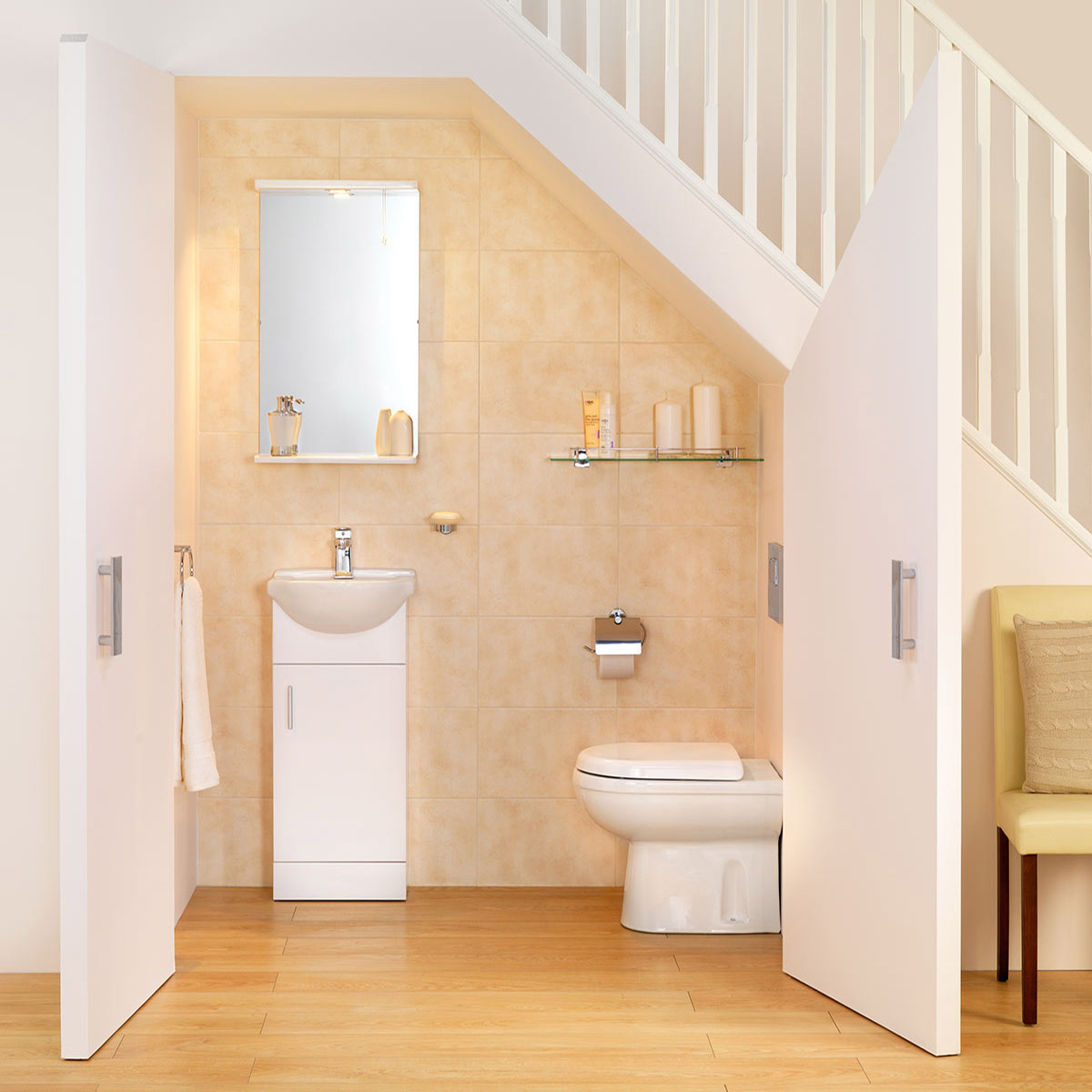 Adding a half bath, or powder room, can be extremely beneficial in a home with fewer bathrooms than bedrooms. It is also more convenient for guests. This remodel has the potential to increase your home value by 10%. So, how do you do it?
Measure the area you have to work with and map it proportionately on some graph paper so that you can play with the design to find the best fit.
Build your bathroom or power room budget with these resources from HomeAdvisor.
Select a toilet and sink that will maximize floor area. Toilets come in pretty standard sizes, but sinks are available in depths that are more accommodating to small spaces. You may be able to fit a deeper sink and cabinetry depending on the dimensions of your stairwell and former closet.
Select trim, flooring, paint or wallpaper and light fixtures that will create a spacious atmosphere. You may even want to install a new door with the standard 32" width.
Hire a plumber and an electrician to lay out plans for and install electrical connections and piping. Find out the cost to hire an electrician and plumber. You'll likely find it's worth it since they can help you get any necessary building permits for your conversion project.
Don't forget the mirror. Mirrors make rooms look bigger and are essential to any powder room.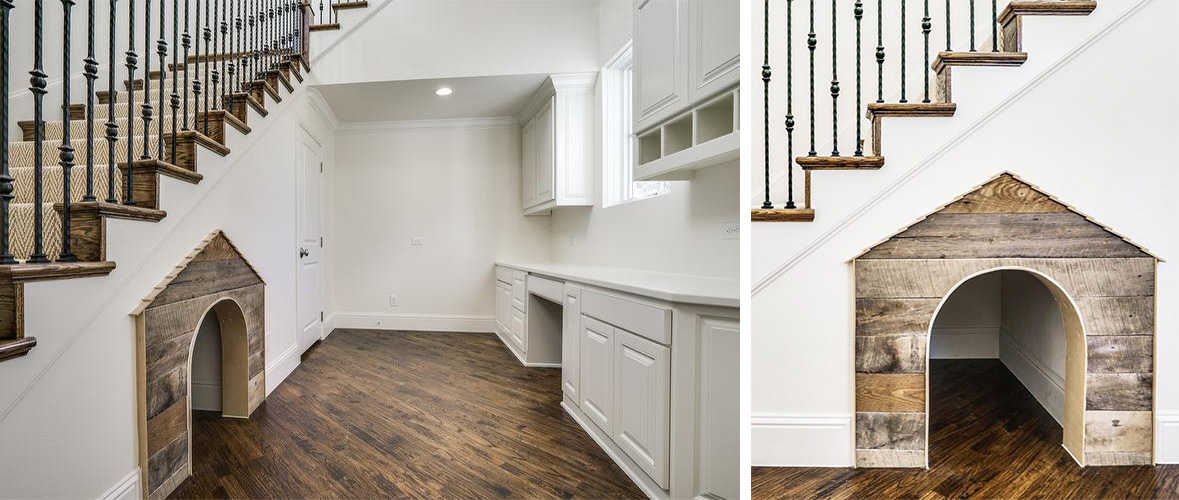 Design by Bannister Custom Homes
Turning the closet into a room for your pet will free up floor space in other areas of the home. Food dishes on the kitchen floor get in the way, spill and attract pests. Pet beds are big and can clash with your home design. Tucking these items away makes them easier to maintain. Plus, this special room will give your pet a chance to get out from underfoot.
Decide if you want this to be a sleep-only, eat-only or sleep-and-eat area. Your pets have their own preferences and may not want to sleep by their food.
Consider that cats don't like to sleep or eat near their litter box.
Incorporate play. For cats, give them floating shelves or a cat tree to perch on. For dogs, stock the room with some of their favorite toys.
Pick an entrance. You can build a cat entrance into the door, remove the door entirely or swap it for a nice pet gate.
Spill-proof the floor. You may want to install flooring that is easy to clean and won't absorb odors. A simple, inexpensive solution might be to use a thin rug designed for outdoor use.
Store pet supplies up high. Make the most of the upper closet space by installing shelving for storing pet food and litter. Use hooks to hang leashes.
Consider storing crates and carriers in a separate place if they make your pet anxious about an unwanted trip to the vet.
These are just two of many inventive ideas for that closet under the stairs. You could turn it into a pantry, use it to store your wine collection, create a playroom for your toddler or make it your new home office. If you're not using it as-is, think of how else it can be used to add convenience in your household.