Staircases are not only a necessity. They provide access, and can also be a strong decorative element of the interior. But a staircases can be used as a storage space too.
It's often that we don't find enough place at home for all our things and leave them scattered all around, which soon turns into a complete mess. Solution? Here's one – to make the house look neat and tidy, you can use the space under the stairs as a small storage-room, or even as a library.
Make some small cabinets or drawers and … voila! If you prefer open spaces, then build some shelves. You can organize your library under the staircase.
Add a small table with two chairs or a comfortable armchair, and you will secure an ideal place for reading and relaxation.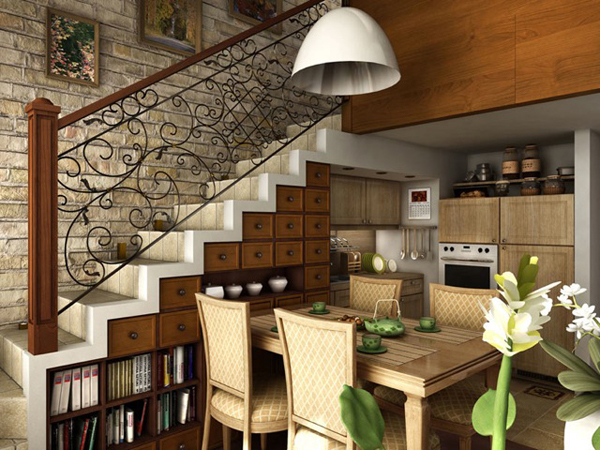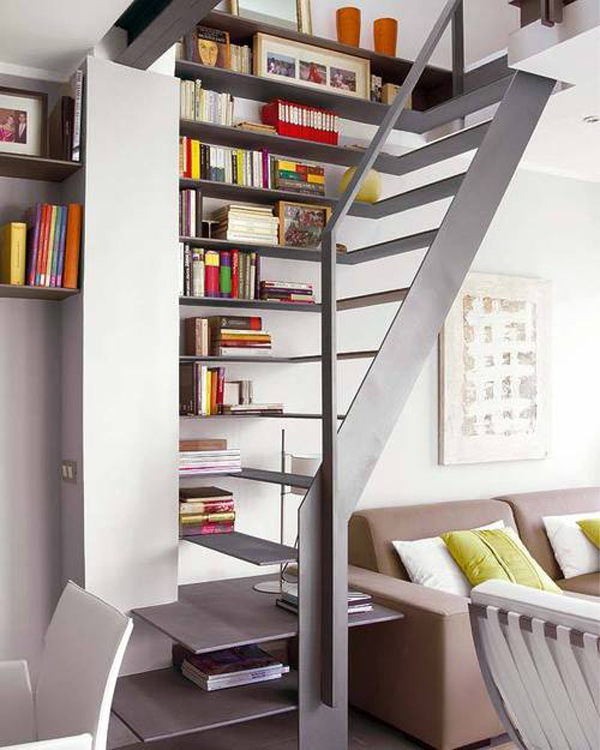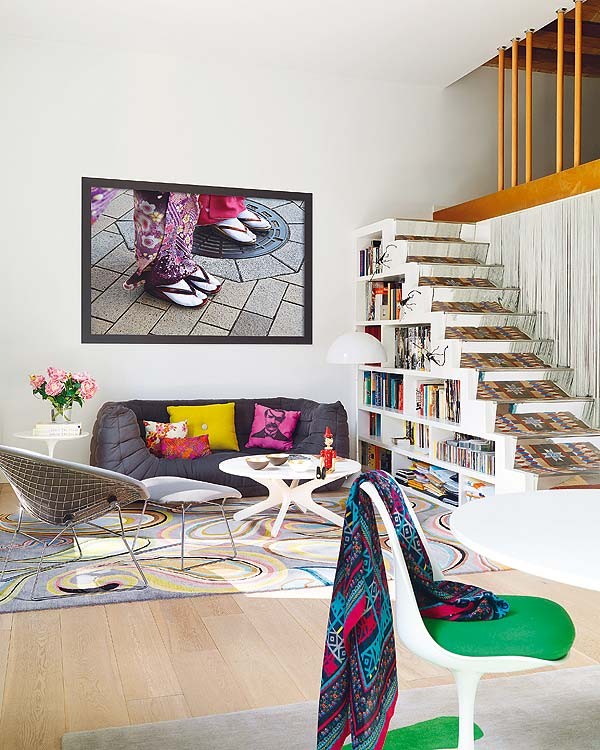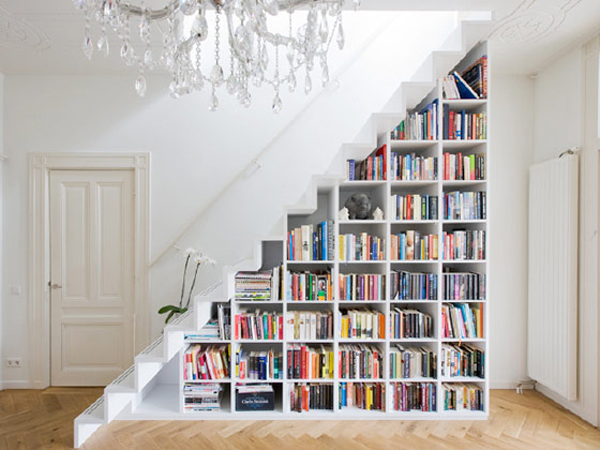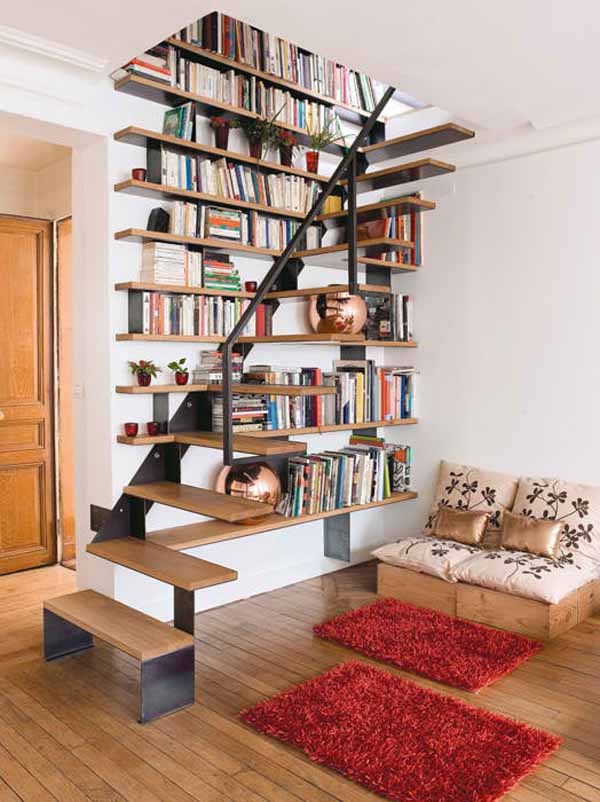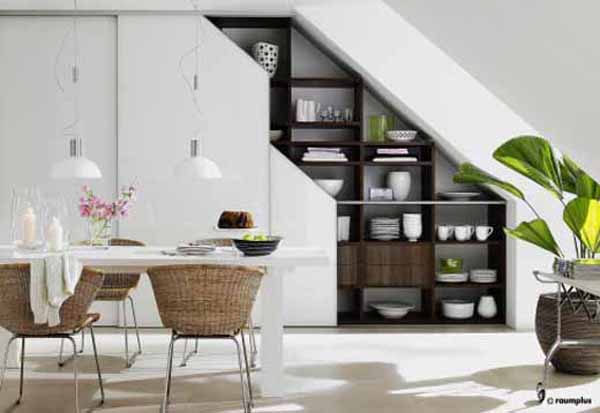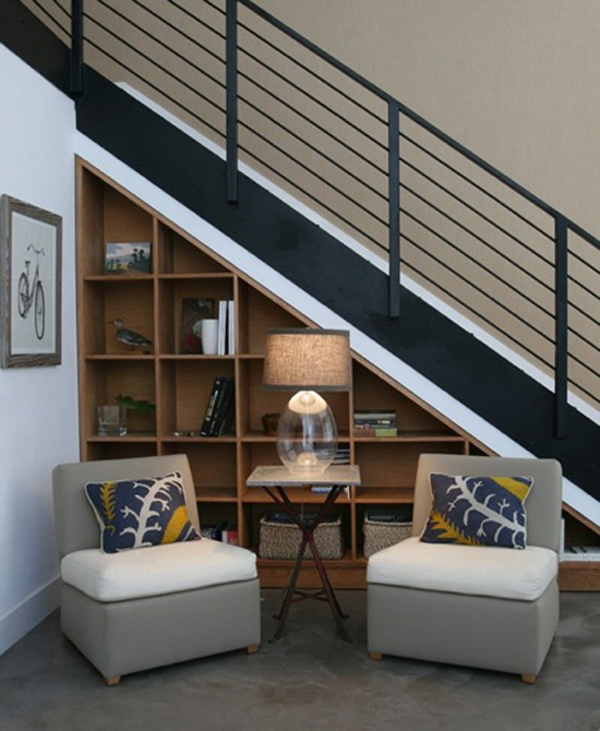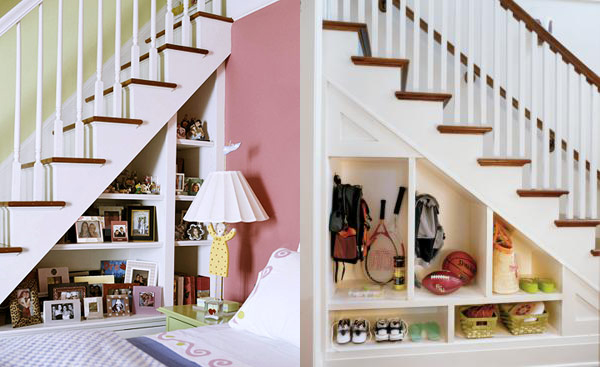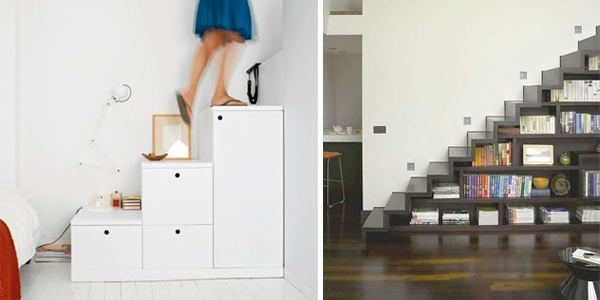 Images found on: Interiorholic.com