This smart offering from French product designer Goncalo Campos, brought to you by young furniture producer Polit, is guaranteed to please you – over and over again. '4 Times' is much more than a static coffee table; this novel piece can change mood and purpose with you and your space.
The contemporary coffee table accommodates a composite moving shelf within its outer core, which lets it change and respond to the aesthetic and functional demands at hand.
Built in formed steel and hardwood, this design has just the right balance of silence and play to find place in pretty much any space and lifestyle.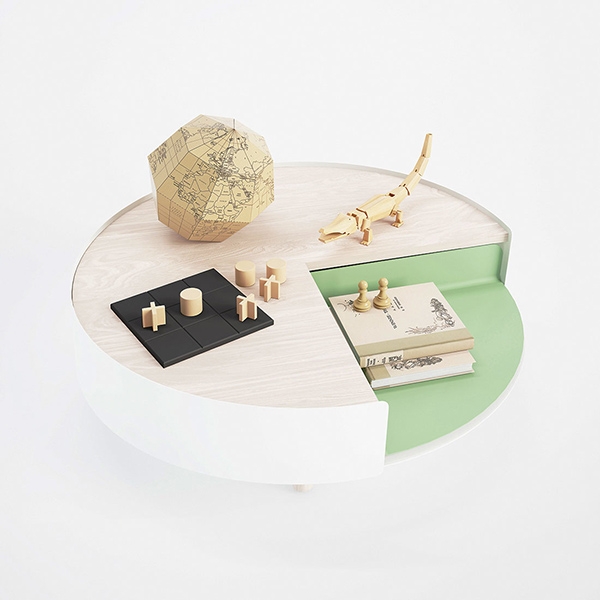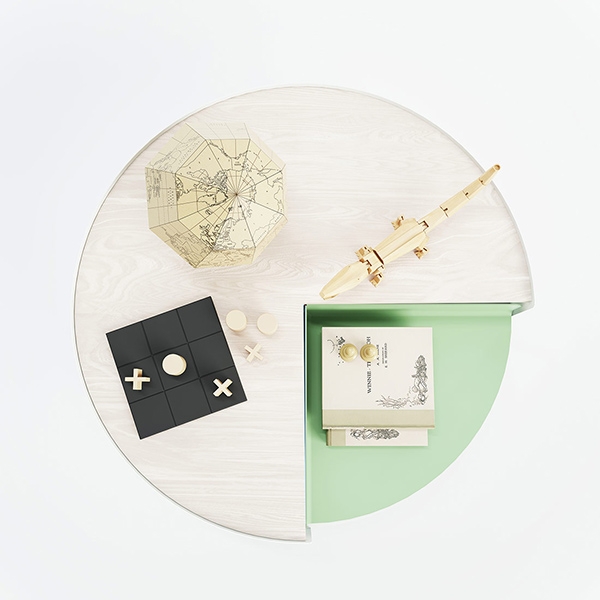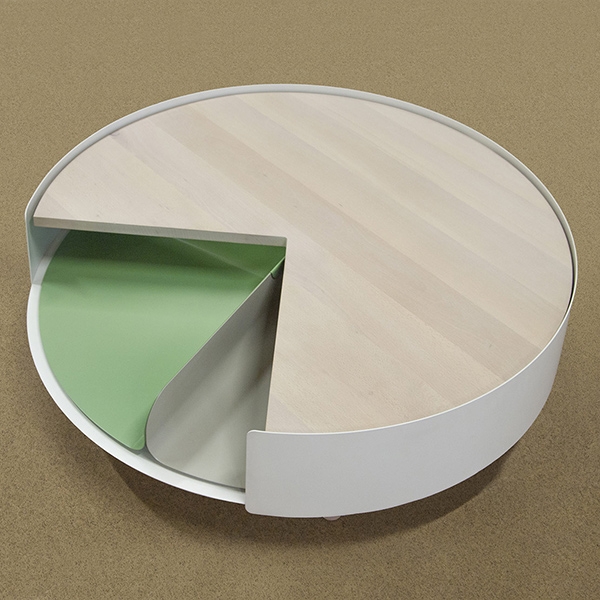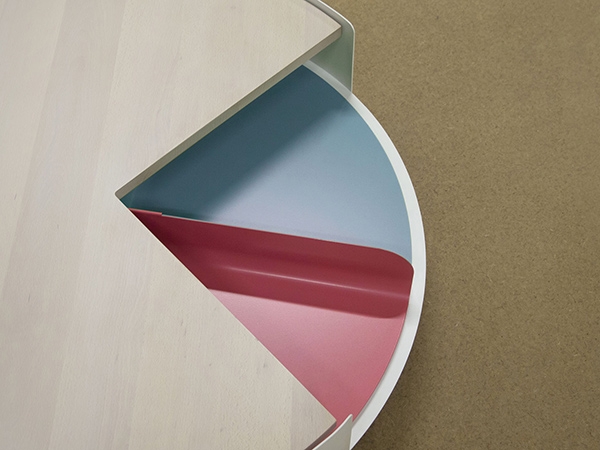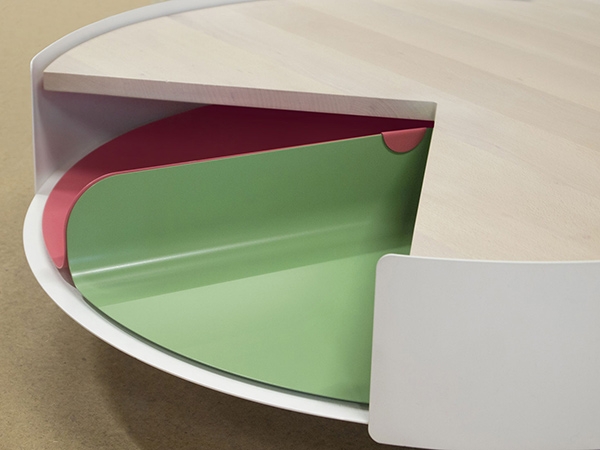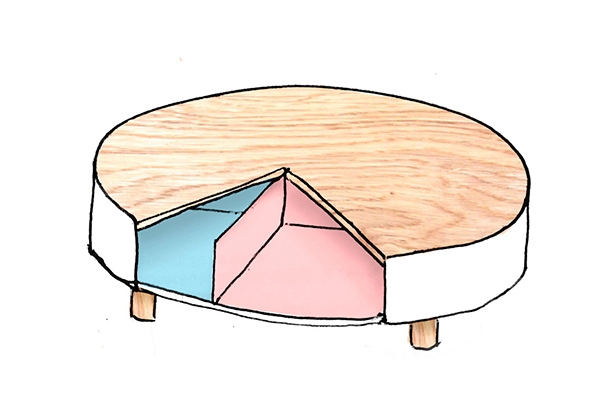 The table is 83 centimeters in diameter and consists of a double tray – a static hardwood tray, 20 mm thick, on top, and a moving metal turret with 4 divisions below. The 4 shelves are made of 2 mm thick formed steel, offered in four different colors – powder blue, grey silk, light green, and rose – that add versatility to this design. These are partially concealed within a matt white lacquered housing built of 1 mm thick formed steel, with only one of the divisions visible at any given time. The contemporary coffee table is reinforced with metal elements to prevent deformation, and is elevated on solid beech feet, finished with a matt white varnish.