Flooring can have a huge impact on the overall look and feel of a space. Swapping your carpet for a solid wood floor will completely transform the atmosphere in your living room, and where a dark-colored wood floor might look very grand and elegant, a lighter shade of oak may be more conducive to a shabby-chic farmhouse feel. When it comes to flooring, small details frequently make a big difference.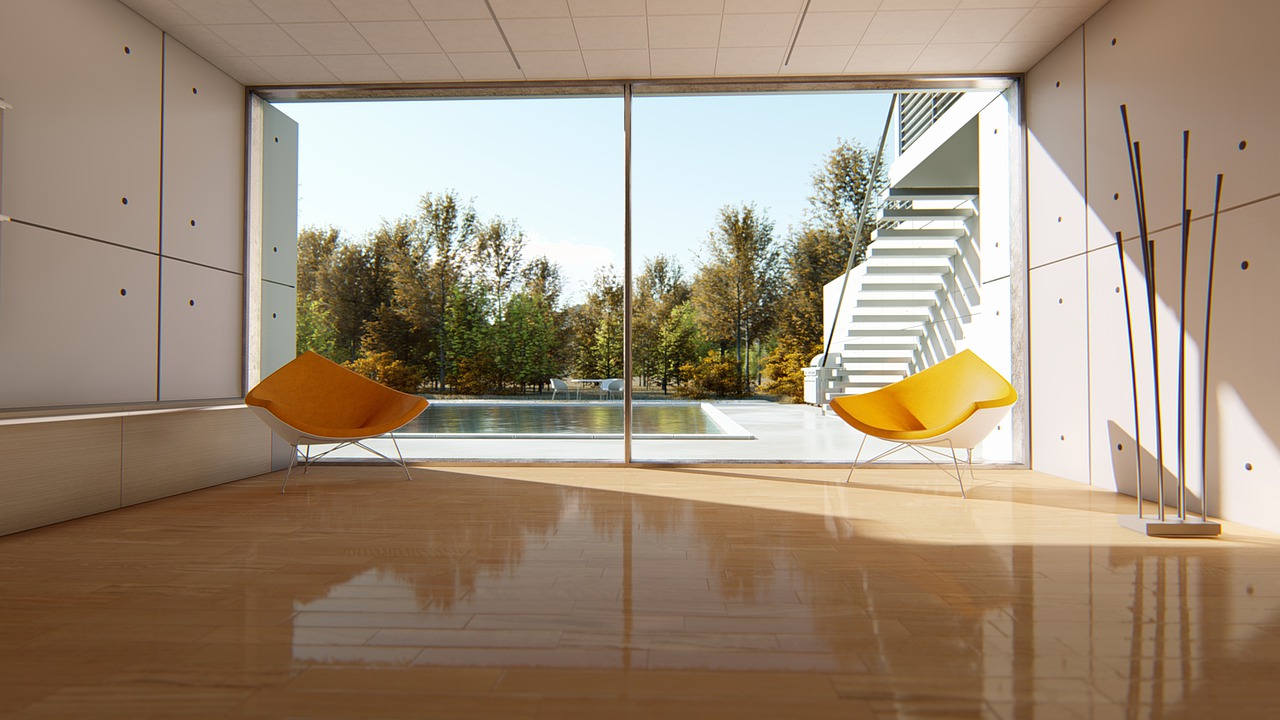 Unfortunately, when we shop for flooring, design all too often takes a back seat to practicality. A floor can't get by on good looks alone—this is a surface that you're going to walk on every day, so it needs to be tough, it needs to be durable, and ideally, it needs to be easy to clean. No matter how hard you try, your floor will get dirty.
But here's the good news: style and strength aren't mutually exclusive. You can have a low-maintenance floor that lasts for years AND makes your room look fantastic.
Here are 3 easy-to-clean flooring ideas that won't force you to compromise on your interior design ambitions…
Porcelain paving is a great choice for outdoor patios — it's far less porous than natural stone paving, which means that it doesn't absorb much moisture and thus doesn't need to be sealed.
For the same reason, porcelain tiles are ideal for a wide range of interior spaces, including high-moisture environments like the kitchen. Your porcelain tile floor will be easy to clean, and it should keep its color and stay strong for years with virtually no maintenance at all.
Now, you might be thinking that laminate floors look cheap and tacky compared to authentic hardwood floorboards, but you should know that manufacturing techniques have come a long way in recent years, meaning that laminates are now suitable for the style-conscious as well as for the time-poor homeowner on a shoestring budget.
Laminate flooring is made by placing a decorative print on top of a sturdy HDF core and literally laminating this construction to make it more resistant to moisture and heavy footfall. Many laminate products are designed to emulate traditional wood flooring, but since there are virtually no limits on what that decorative print can look like, which makes them a perfect match to any interior design style. There are all sorts of bold, eye-catching designs available if you want to try something a bit different.
Vinyl is another flooring product that's evolved enormously in the past five to ten years. Many flooring retailers now sell what they call 'luxury vinyl' tiles, and believe it or not, these products are often very hard to distinguish from genuine wood flooring. Vinyl floors are very hard-wearing, making them ideal for busy households as well as offices and other workplaces.