In use since 1960-s of the past century and with rising popularity through time, 'retro' is a term describing a trend of introducing specific objects, products, materials and artistic styles of earlier years and ages into design, fashion, music, art and, in fact, into most fields of contemporary culture and way of life. Nostalgic in a way, yes, but also carrying some soothing charm, the retro style is all about expressing our bittersweet attitude to and iconic, as much as slightly ironic interpretation of the recent past.
'Recent past' is however different for the different generations. And while in the second half of the past century the retro styled interiors featured objects and motifs of out-of-date, rustic and sometimes even antique designs since the times of the Industrial Revolution and before, in our days the time span covered by the 'retro' notion has expanded. This explains the diversity of the contemporary retro style features inspired by and sharing those of various other styles like vintage, shabby-chic, rustic or midcentury. The creative interaction among styles provides great opportunities for contemporary homeowners and interior designers to choose particular style features and elements that would best complement the modern interiors with a touch of retro charm.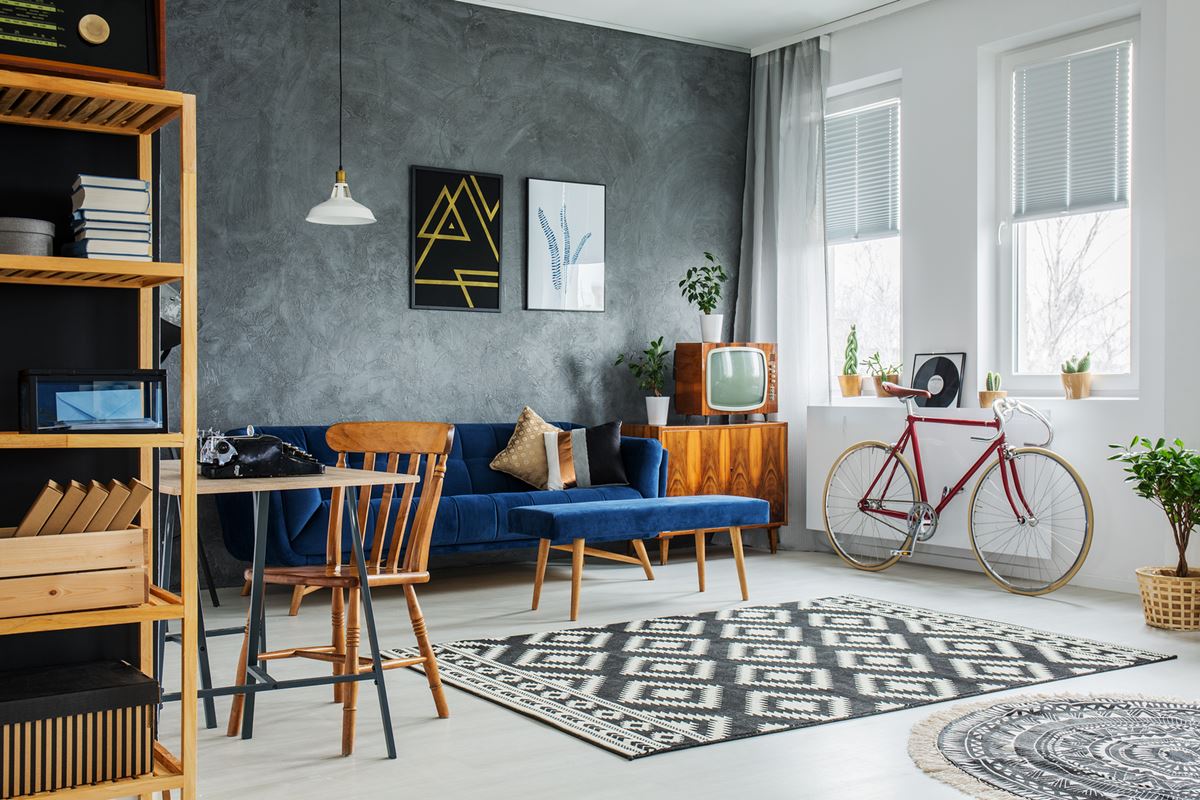 To retro-style the interior of your home is far from stuffing it up with vintage objects. The key is in introducing just a subtle accent positioned in the right place, to rather complement than ruin the harmony of the overall design. Here are a few ideas on what this accent might be.
Midcentury-modern Furniture
Small furniture items of midcentury (understand 'mid 20th century') modern style would make adorable retro accents in a contemporary home. This might be a discrete gossip bench in the hallway complemented by an old rotary phone placed on the side table. In the living room, it could be a small sofa or a set of armchairs, a wooden TV cabinet on legs, or a circular side table with a mosaic top. To add some retro charm in the bedroom, all it needs is placing a couple of nightstands of the 1960's design, or a retro headboard.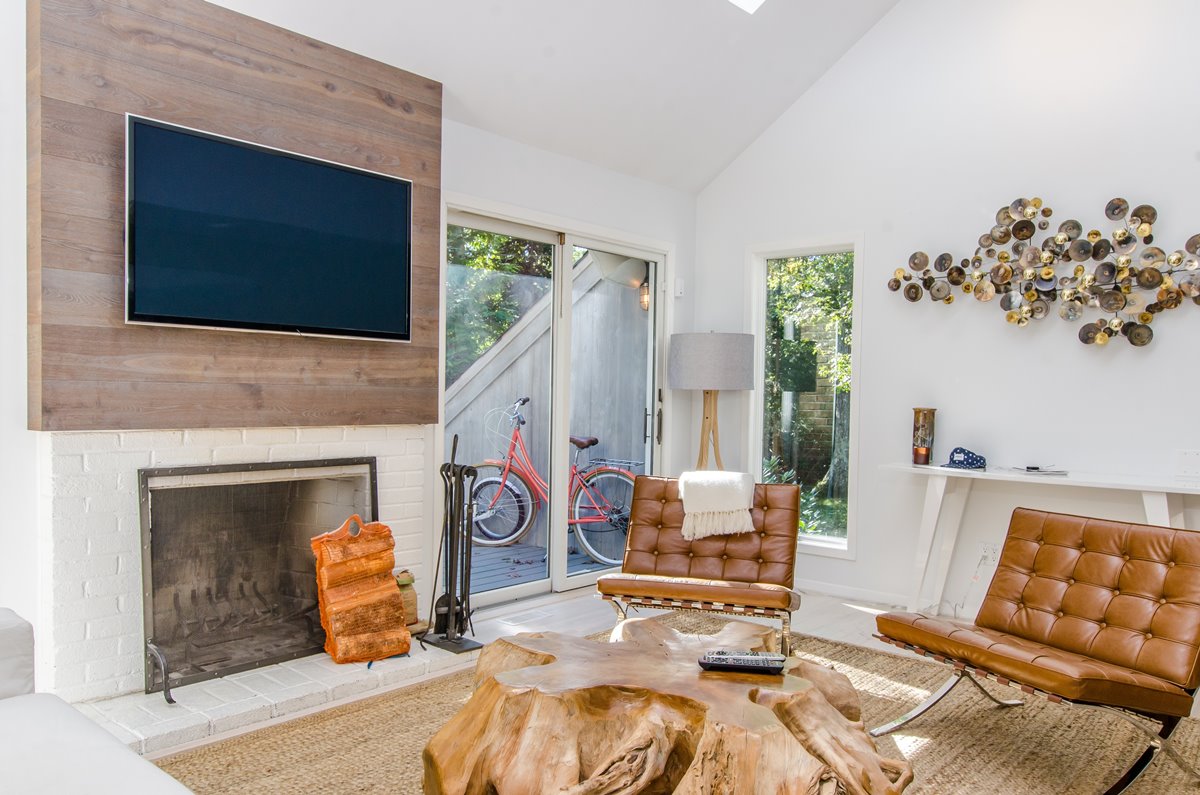 One of the most popular "tricks" of the 21st century retro style is using items produced with contemporary functionality but with style features intentionally borrowed from similar items of old days. Following the huge demand for such items, a number of leading companies have created special retro style lines of electronic and electrical household and kitchen appliances, such as coffee makers, fridges, ovens, toasters, etc.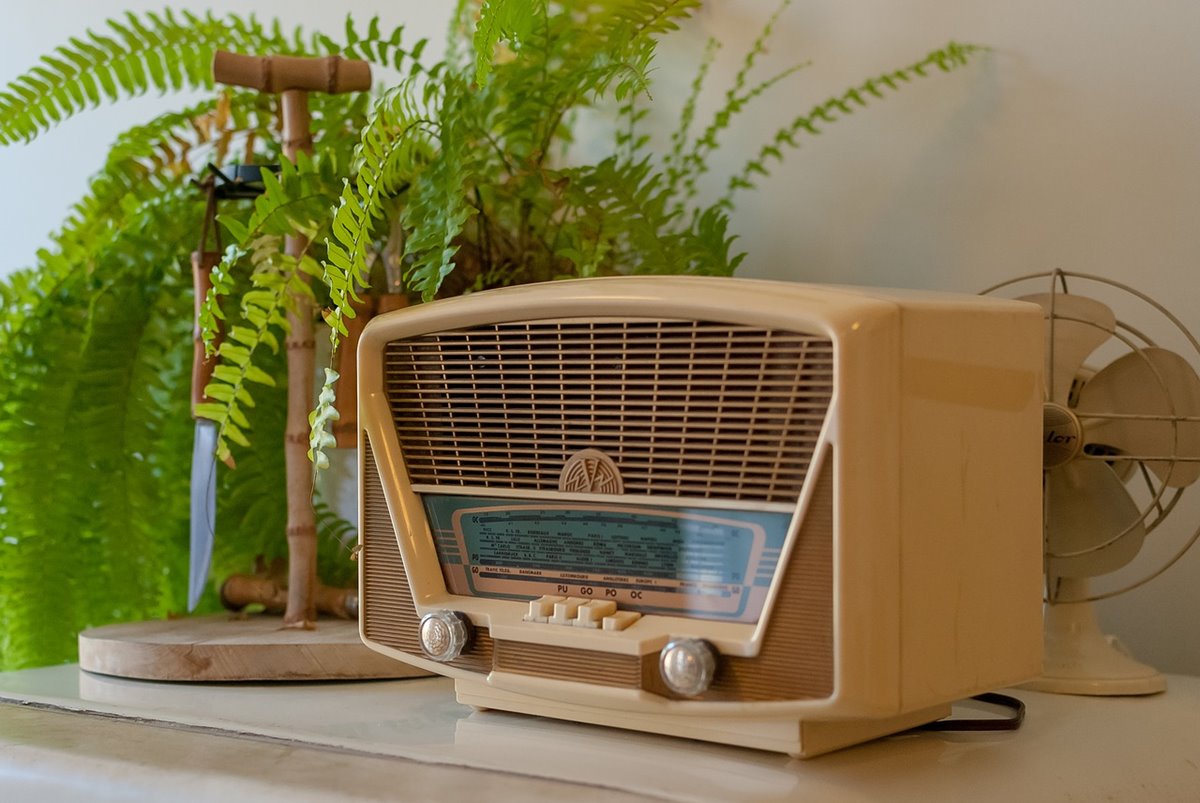 Wallpapers used to be a must-have interior design accent in every mid-last-century home. So, for adding some retro charm in a modern interior, all it takes is decorating the walls with wallpapers. But not just any wallpaper would do the "job"! Wallpapers are, after all, still very much in production and use in contemporary interiors. The secret is in choosing the right retro patterns and colors.  Even a single feature wall decorated with a wallpaper from the 70s will instantly transform the entire room and set an exceptional retro tone of the interior. Look out for bold geometric shapes, floral prints and hippie patterns!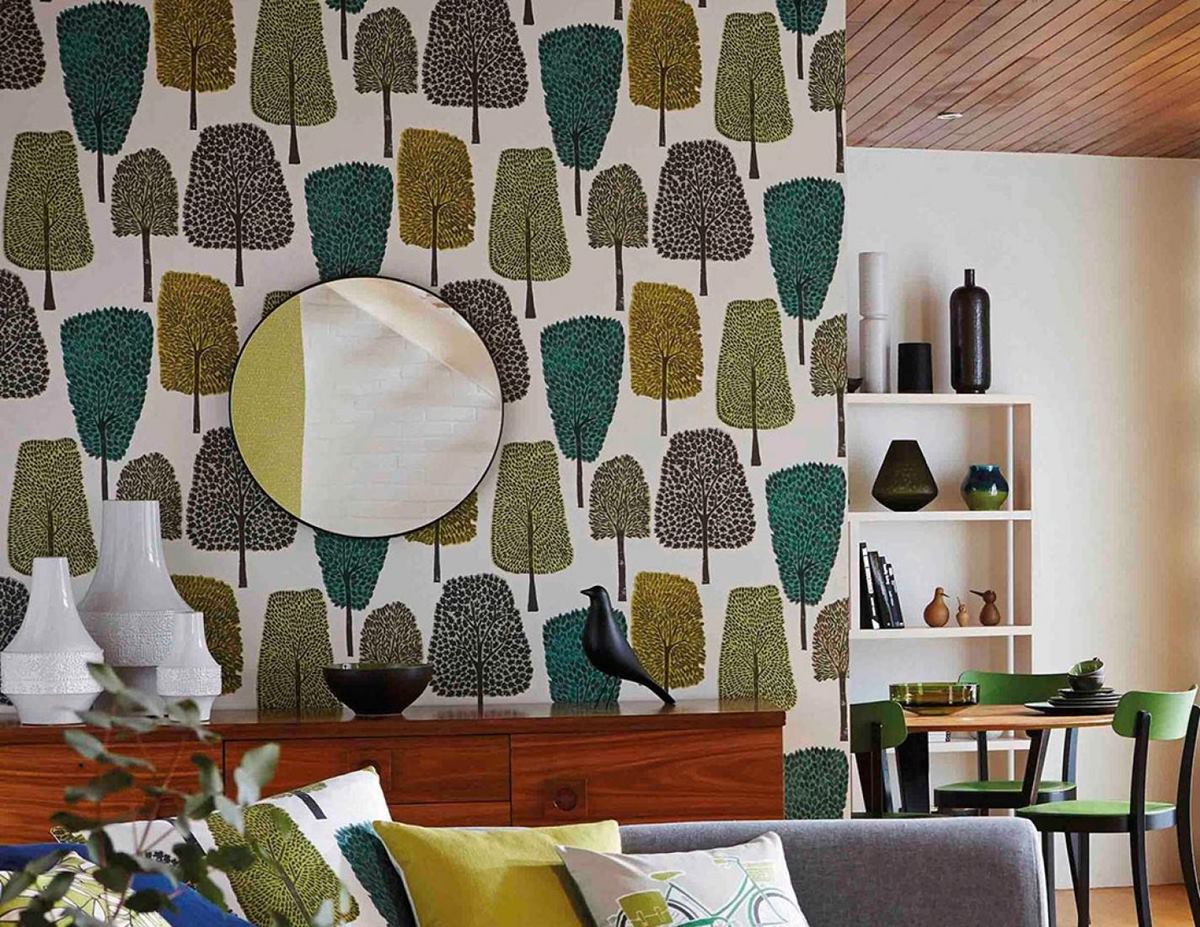 Faience and mosaic floors date way back in antiquity and their beauty and stylish looks never seem to ever fade. No wonder, retro styles make a lavish use of tiled floors! And just like with wallpapers, geometry rules here, too. Retro-style tiles come in a variety of geometric patterns, such as the standard subway/metro design, as well as whimsical hexagonal, diamond, chevron, or lantern shapes. Another trend is to bring the retro vibe through common square tiles featuring eye-catching prints in intricate designs mostly in black-and-white or earth tones.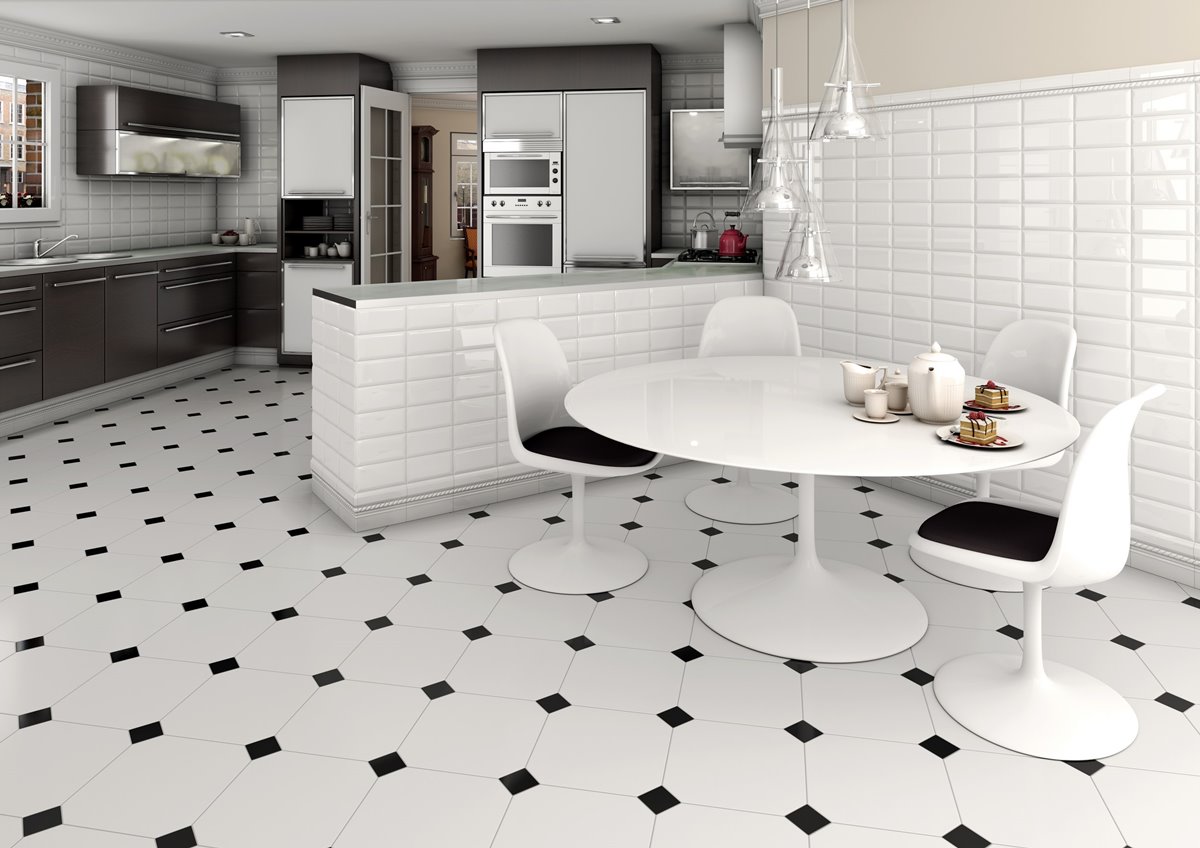 Pin up culture is probably the most famous face of the retro style. The trend was wildly popular in the 1950-s, starring America's perky and sexy sweethearts. With the boom of marketing strategies, on the other hand, those days saw the rise of another hype. Brands producers and retailers, bar and restaurant owners, even social and state authorities, they all started to promote their commodities and services through signs, labels and inscriptions. Those would show short advertising and inspirational texts and quotes written in attractive fonts. Those signs were mostly made of metal and in various sizes, and could be seen just about anywhere. Traffic signs were also widely popular. Such decorations would make quite an attractive accent adding a genuine retro charm to the interior of a contemporary home.
Lighting has a key role in interior design, and the retro-style lines are very popular and supported by all contemporary lighting brands. So, to add some retro mood, it may only take placing a table or floor lamp with a shape and lampshade of a vintage design, or opt for a lavish vintage chandelier that would make a 'wow'-focal accent and set an inspirational retro ambiance in the room.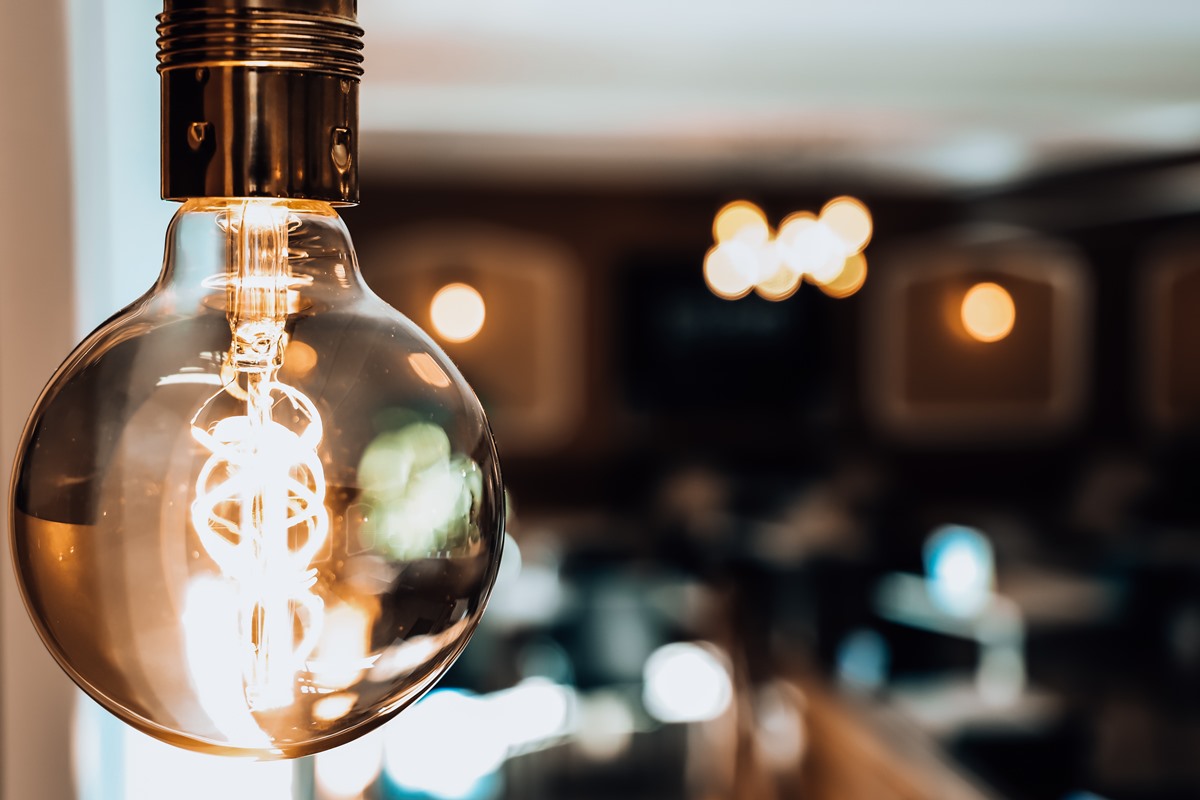 Retro style once started with bringing home second-hand items bought at flea markets and in antique shops. This practice is still very much valid today! They say that "one man's trash is another man's treasure".  And, indeed, at flea markets, garage sales or auctions, one can find true "treasures" like objects with intriguing personal stories, genuine retro and vintage decorations, and old-times furniture items you won't find in any, even most sophisticated, contemporary furniture shop.