This stunning glass house, designed by architect Chris Tate aims to lessen the barrier between structure and nature. Sitting in the Auckland suburb of Titirangi, New Zealand, perched high amongst the trees, this wonderful piece of unique architecture connects with its surroundings both literally and figuratively. It is built securely on sixteen poles, without the use of concrete, connecting the man-made structure to the structure of nature.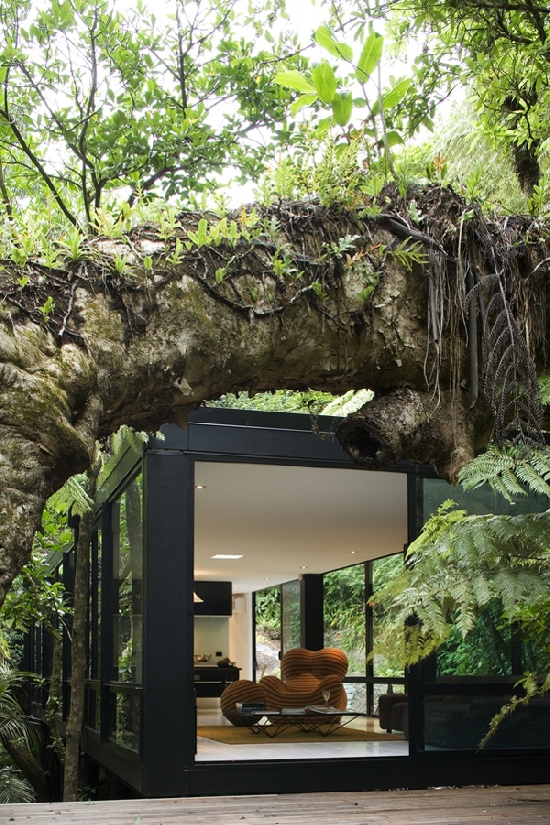 Nestled away in a far-reaching ravine, this glass house is a black rectangle, minimally accented with four beautiful skylights. The deep staircase that leads to this peaceful getaway is painted black to match the color of the house.
Upon descending the staircase there is a wooden deck, built specifically for enjoying the surroundings and the sound of nature. The Puriri trees curve around the deck and the side of the glass house, enveloping it in its form and space.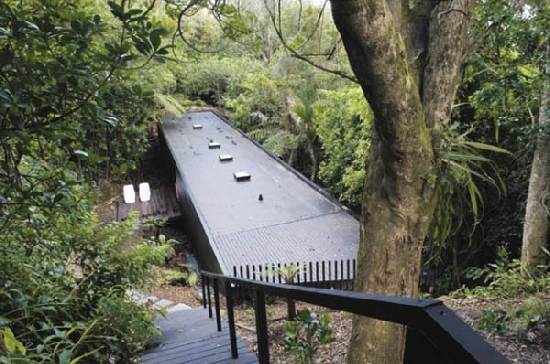 Outside is not the only place connecting the unique architecture and the environment. The house is almost completely glass, with openings that allow for outside living to be brought inside. Sunlight pours through the windows, brightening every aspect of this thoughtfully designed space.
The inside is simple yet elegant, complimenting the surrounding nature. The living room and kitchen are both sleek and inviting, built and designed with comfort and tranquility in mind. Black accents and white floors support the green pouring in, defining and fusing the space and nature simultaneously. The bedroom is full of warm and comforting colors, inviting peace into the room. The sitting areas, most of them surrounded by floor to ceiling windows, are beautifully designed to emphasize the continuous connection to the environment.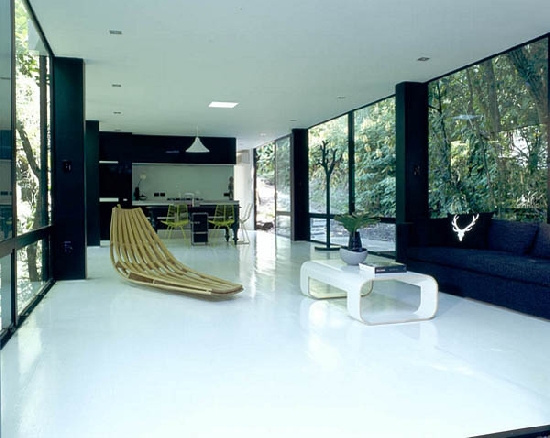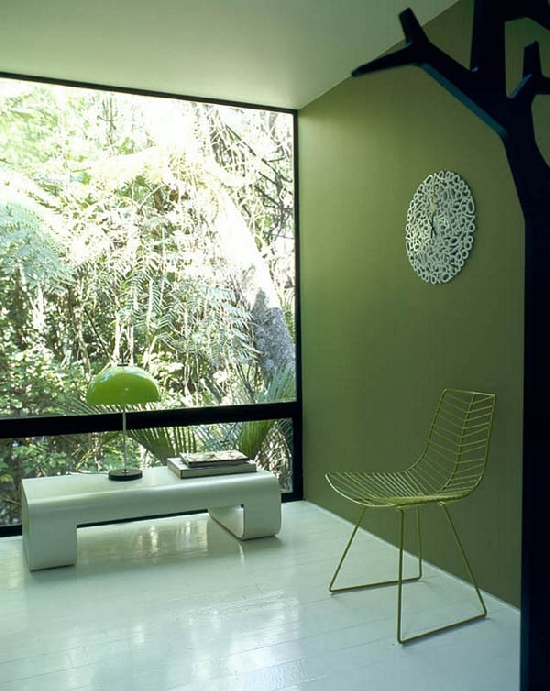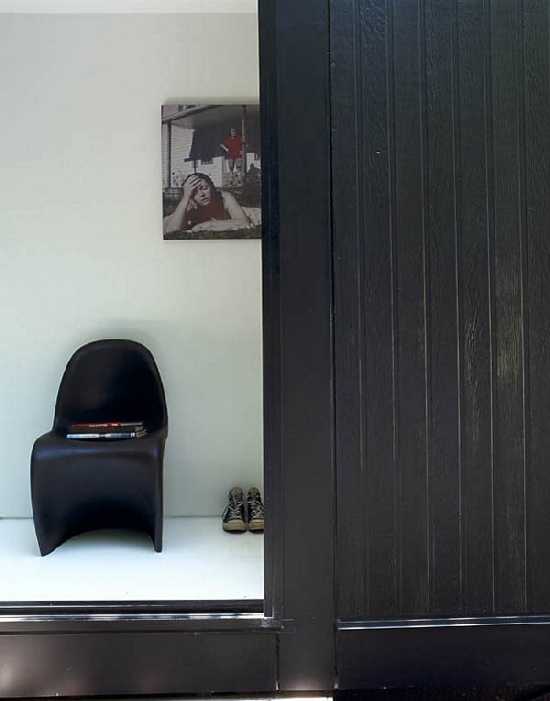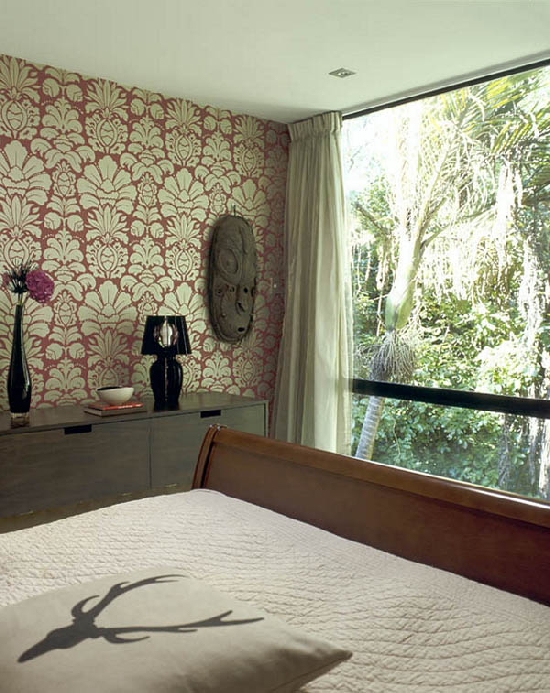 This innovative and unique architecture is definitely a showstopper, but the star of the show is the nature surrounding the glass house and the relationship formed when occupying the space.