The 18.36.54 House brings architect Daniel Libeskind's distinctive geometries and spatial dialogues to Connecticut, carving out a private residence in a sprawling 54 acre meadow. Sitting among oak trees over two centuries old, this futuristic home appears as an architectural artifact amid its organic surrounds. Standing in vivid contrast to these, the building strikes its own harmony with its context, initiating the unique conversations that set Libeskind's work apart.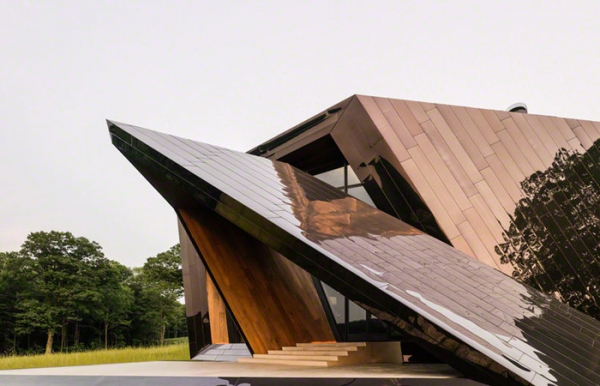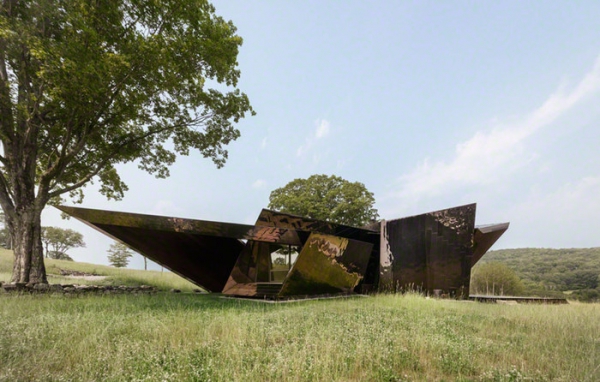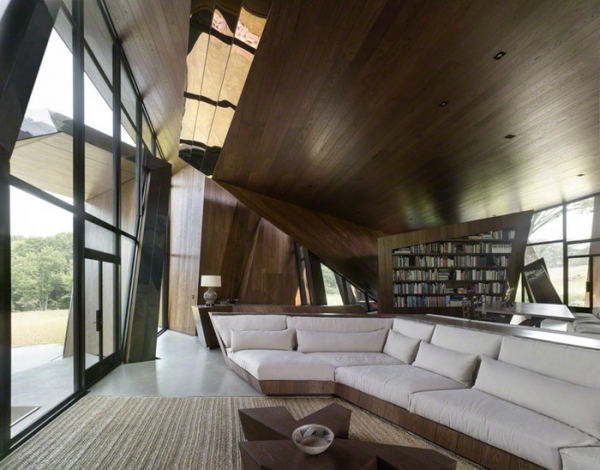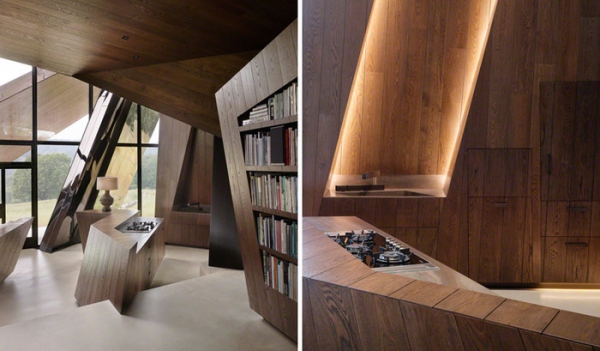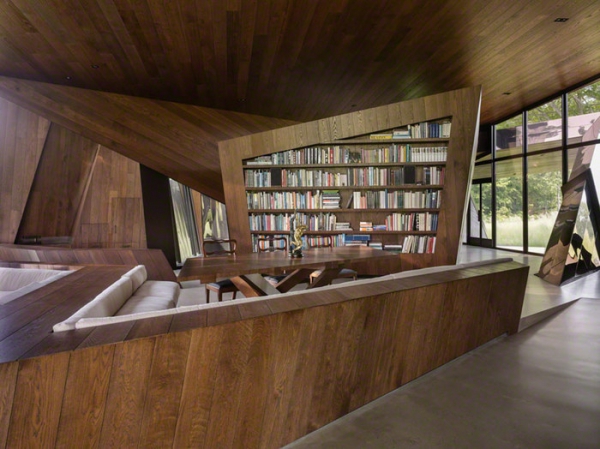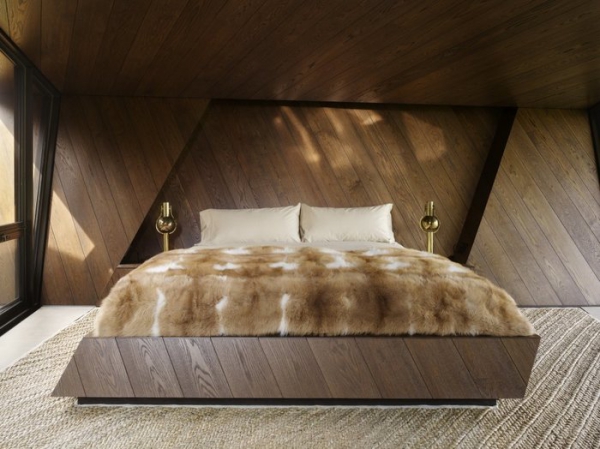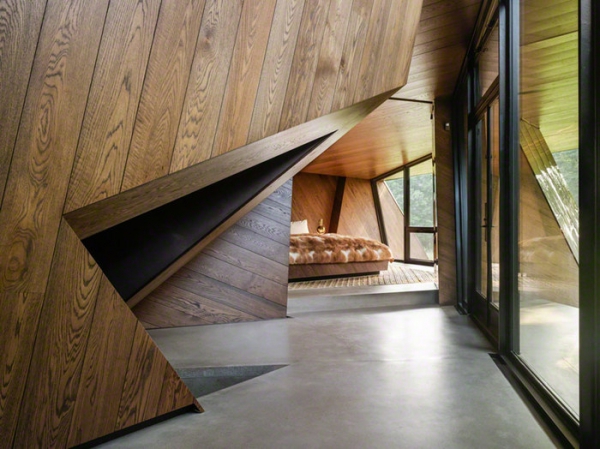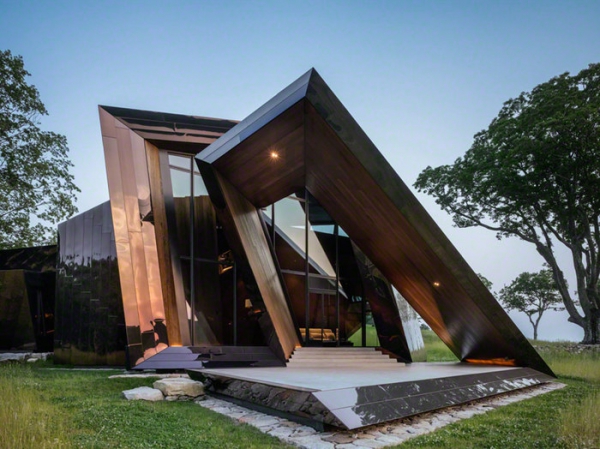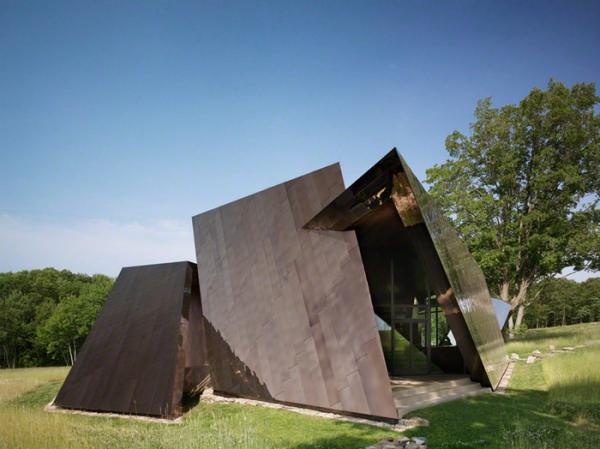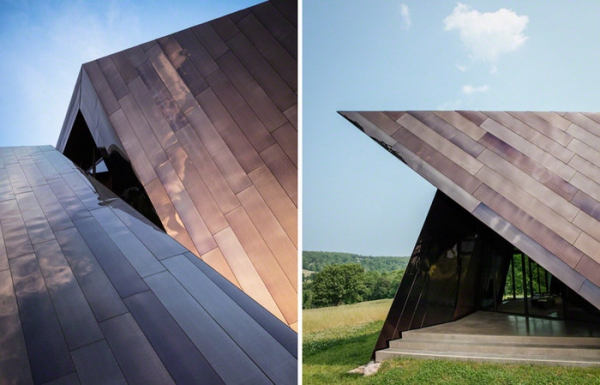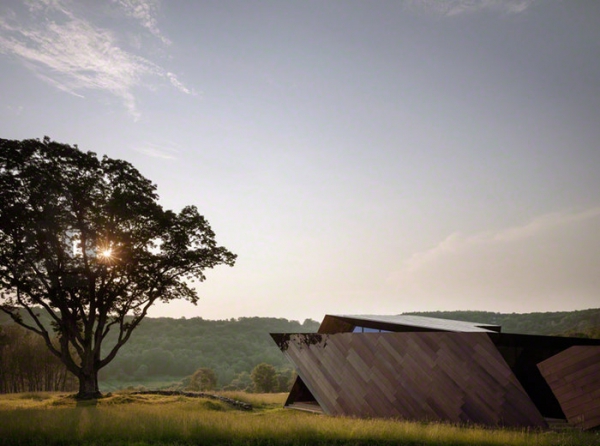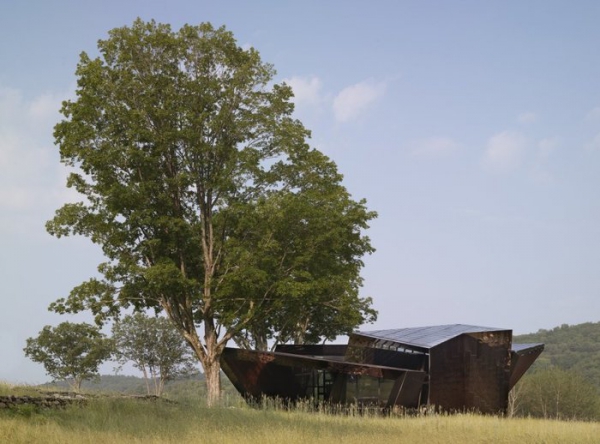 Emerging as a movement of form and geometry, this futuristic home design morphs in space and time from the outside in. The form and silhouettes articulated carve out a series of sharp, crisp volumes that are deftly translated into living spaces. Instead thus of engaging with its surrounds through opening and spill-overs alone, the entire body of this futuristic home interfaces with its physical context. Reflective copper panels that adorn this moving ribbon of form and volume further enhance this interaction, melding into its surround by reflecting back onto it.
The interiors are rendered in warmer, organic tones with an extensive use of wood in interior design. The wooden planks accentuate and adopt the core movement of form and volume, which sets off this design, bringing it into the heart of the building. The dynamics thereby introduced into these spaces bring a delicious elegance that draws the eye and stirs the senses in a multitude of ways.