From the outside, this tiny structure appears to be nothing more than a nice trailer. But The Alpha is so much more than that. It is an innovative small house that saves on space but not on style.
The Alpha Tiny House is part of a series of custom built small homes by New Frontier Tiny Homes. Measuring only 24ft long, it's hard to imagine that they can fit so much function and style into one tiny house. But they can.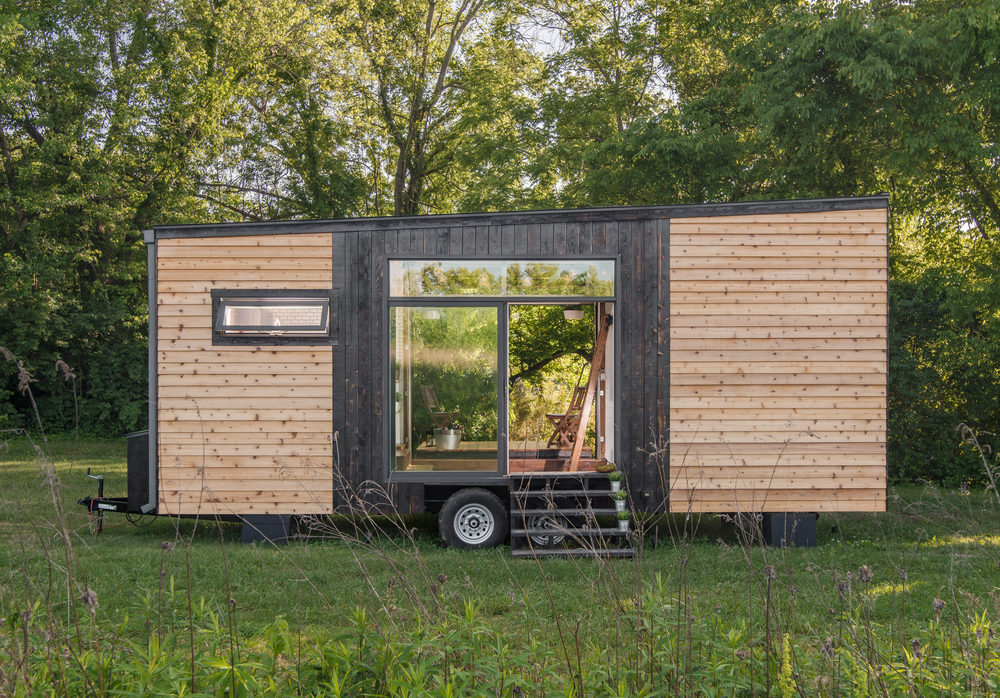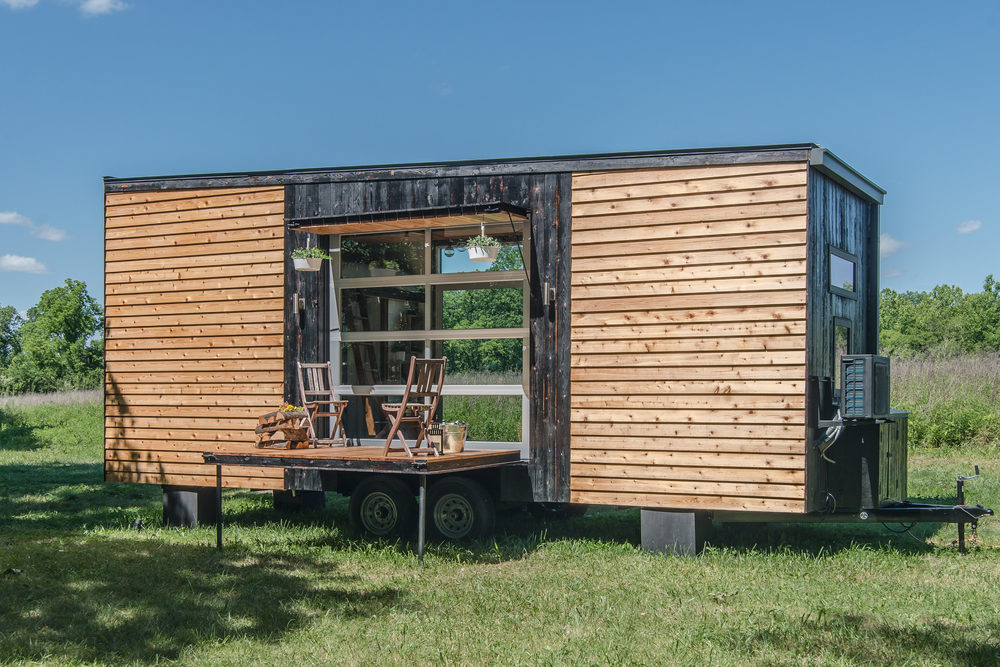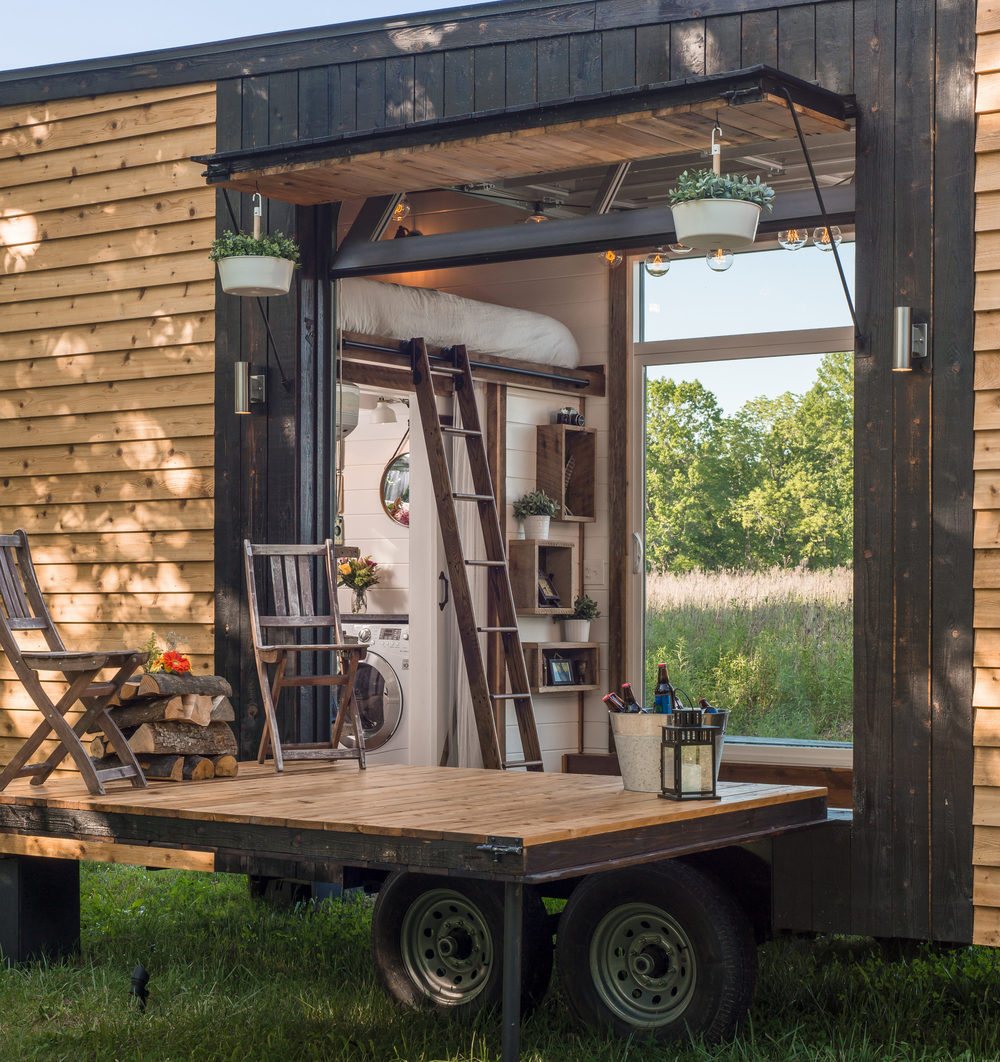 Equipped with a fully operating kitchen, this innovative small house boasts modern finishes like stainless steel, natural wood, and granite countertops. You don't often find that in your average trailer. But The Alpha is much more than just a trailer. It's built with permanent living in mind, so it has all of the luxuries of a regular home.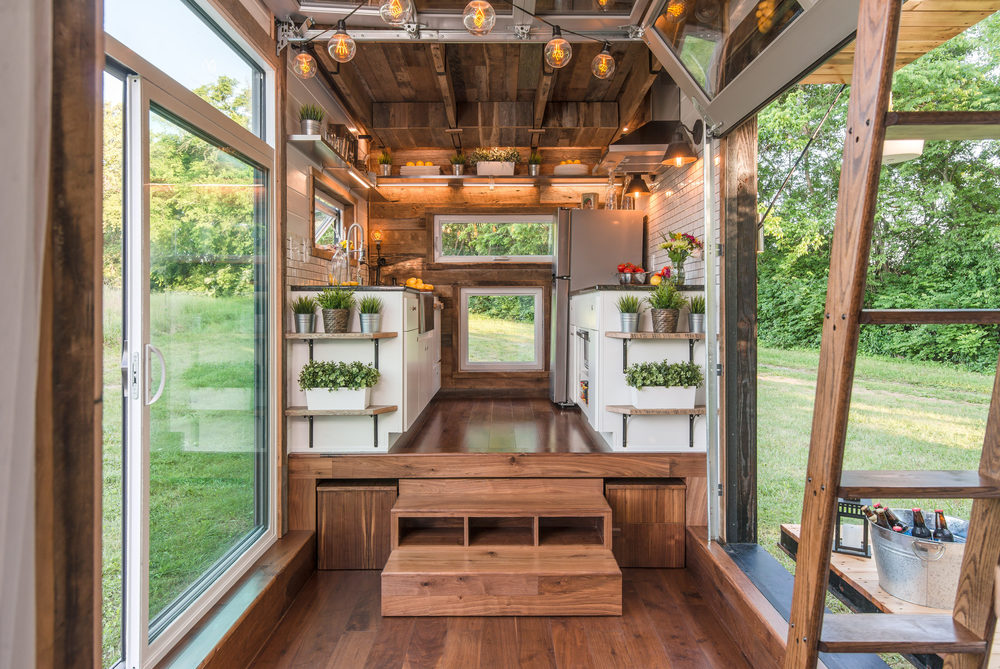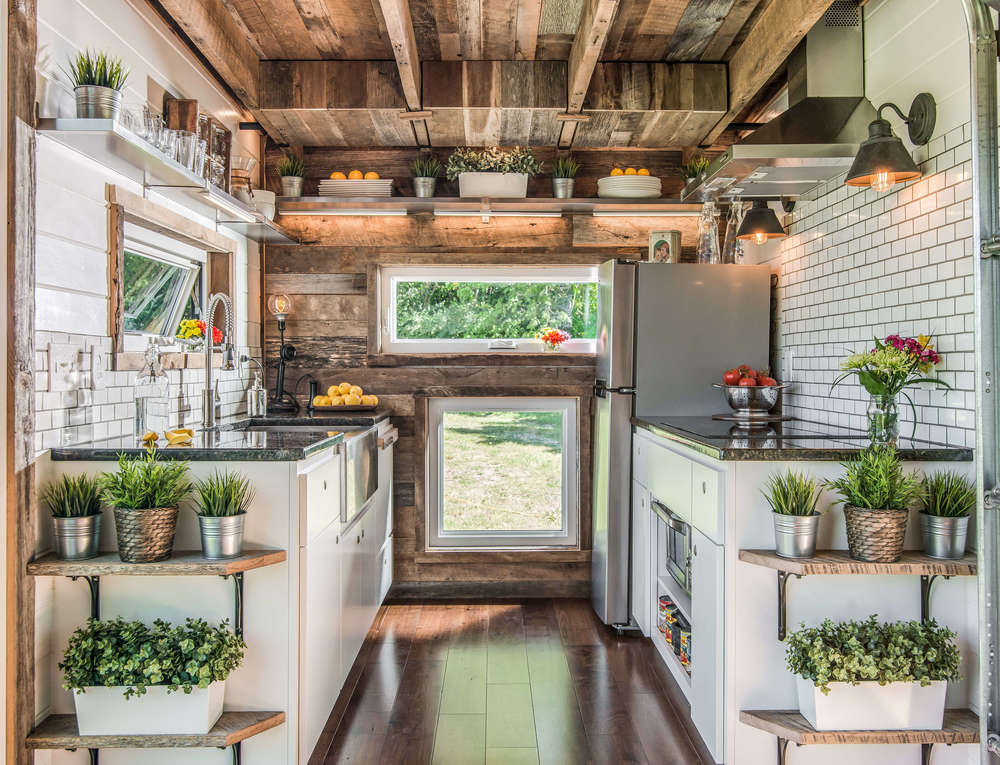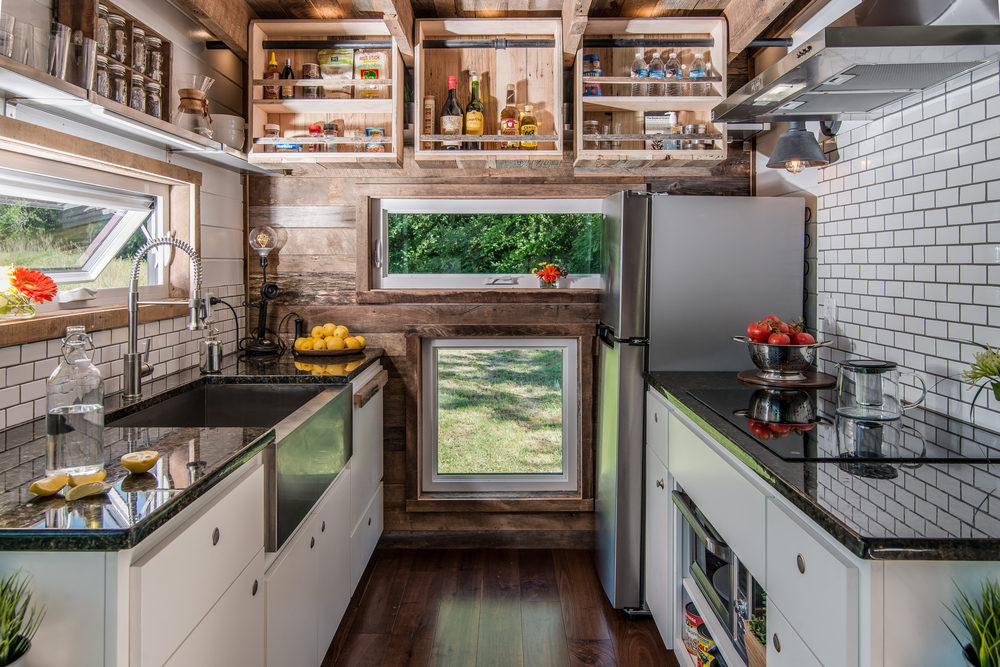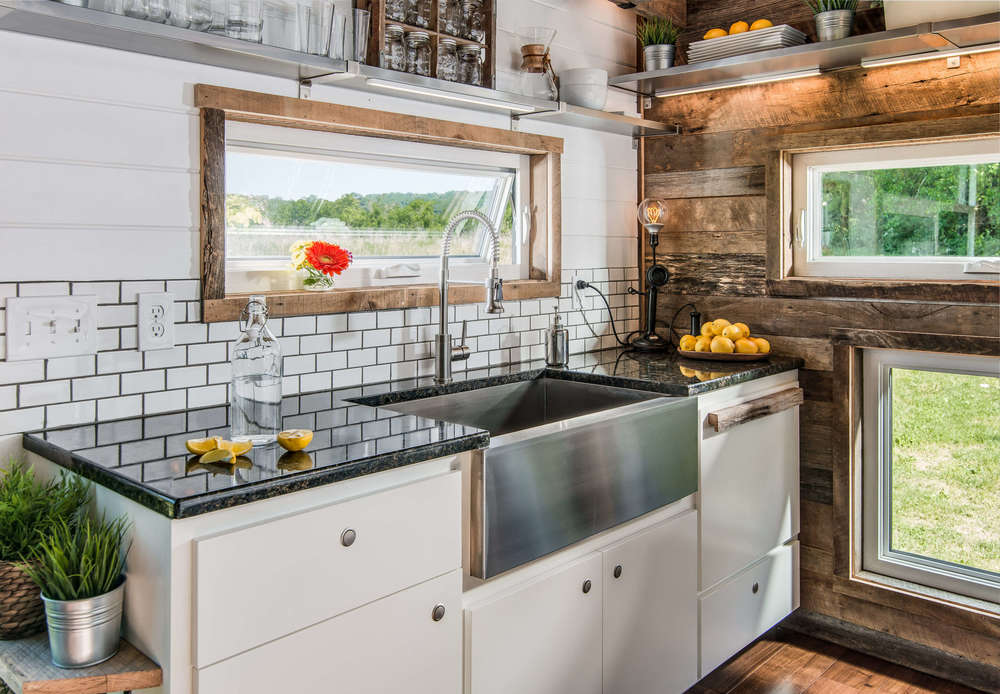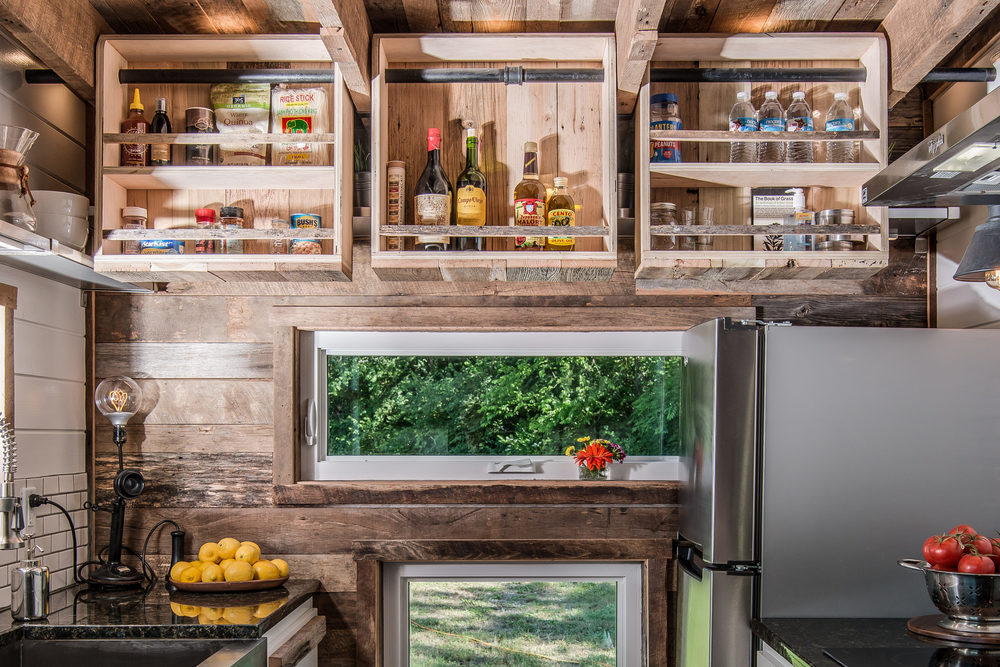 Every inch of this interior is utilized for storage and functionality. Ceiling height open shelves and tall windows help open up the space and let in the natural light flow through. A king sized bed can be found above it all, in a loft, and can be accessed with a library style ladder. Within the floor is a platform which houses a pull out dining set that can seat up to 8 people with ease.
The house also holds a full bathroom, complete with a Jacuzzi bathtub and shower unit. The colors and finishes match that of the kitchen, with the black granite and white subway tiles.
Tiny living may not be for everyone, but if you're considering it then have a look at the Alpha tiny home. It's a modern wonder in a neat package.