Compact homes and minimal living is all the rage across the world right now. People are packing up their big lifestyles and trading it all in for a modest abode like this tiny trailer home, for example. It's moving us away from the unnecessary and unused space that we covet and reminds us of what's important. But living in a teeny tiny home doesn't have to mean sacrificing space and convenience.
The Vista from Escape Homes is a tiny trailer home like no other. In terms of size and the list of components inside, yes, the Vista can be considered a regular trailer home. Measuring twenty feet long and almost nine feet wide with a kitchenette, bed, bathroom, and table makes this house on wheels fall within the standard category. But underneath all of that lies high ceilings, large pane windows for optimal natural lighting, and a modern décor.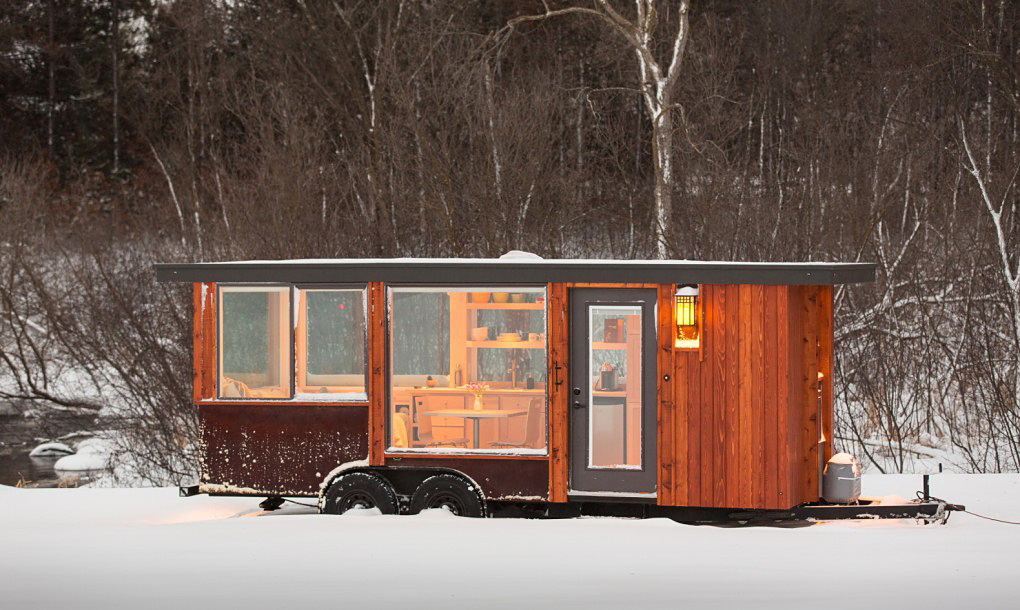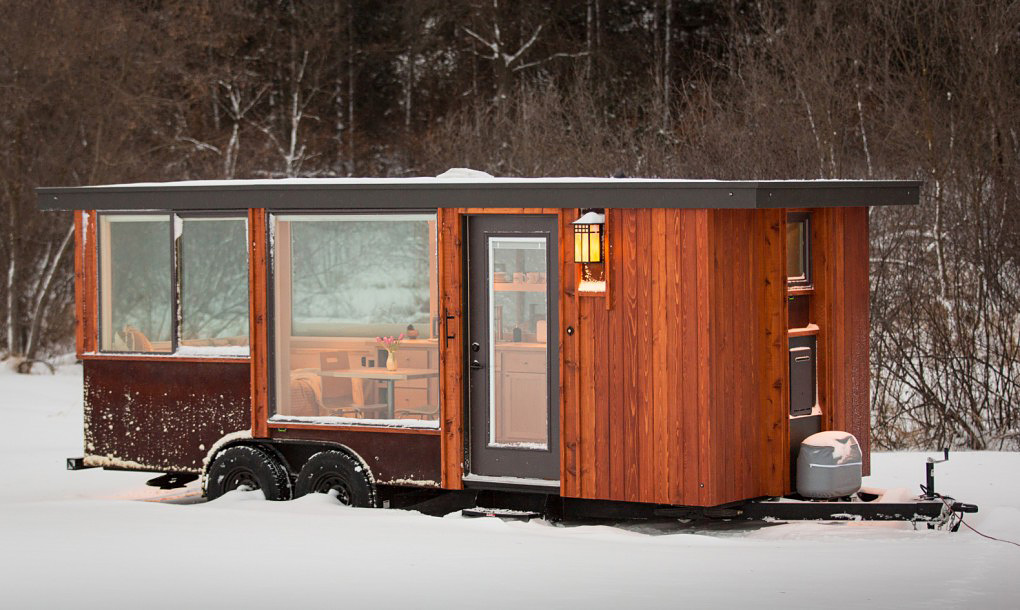 More of a small house than a mobile home, the Vista boasts gorgeous streamline touches like the natural maple finishes which can be found in the construction of the furniture, wall paneling, kitchen cupboards, and the flooring.
Smartly designed with hidden storage tucked underneath the huge day bed and the pantry style cabinets that go to the ceiling, you won't have an issue with a lack of space. The galley style kitchen, with shaker cabinet doors, allows optimal flow and room for a big bistro dining table.
Unlike other mobile homes, the Vista's bathroom door is one which is solid, providing the highest level of privacy a trailer can offer. Inside, you'll find a fully functioning toilet, sink and shower which all run off an environmentally friendly recycled irrigation system.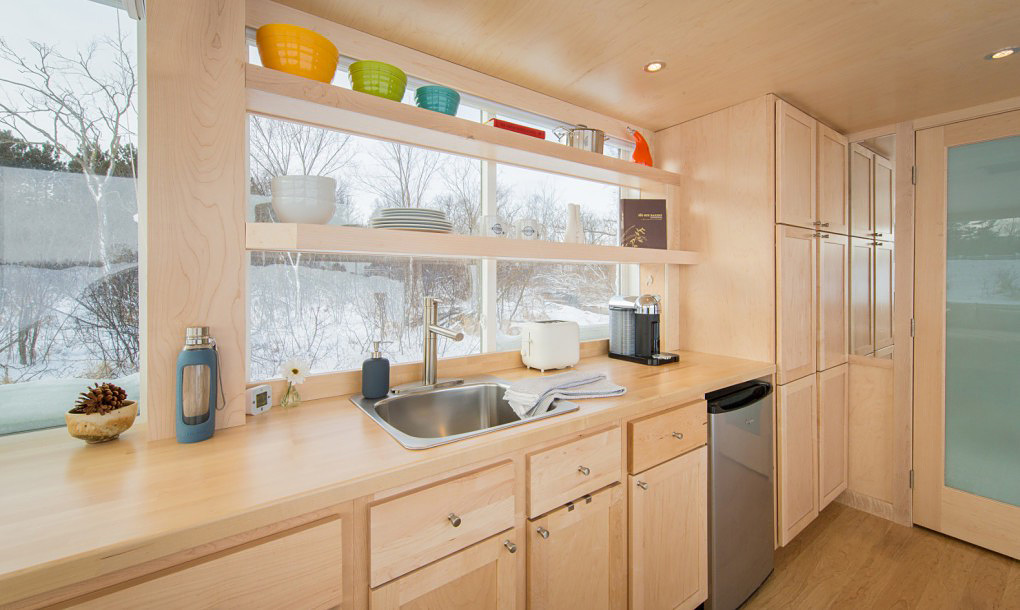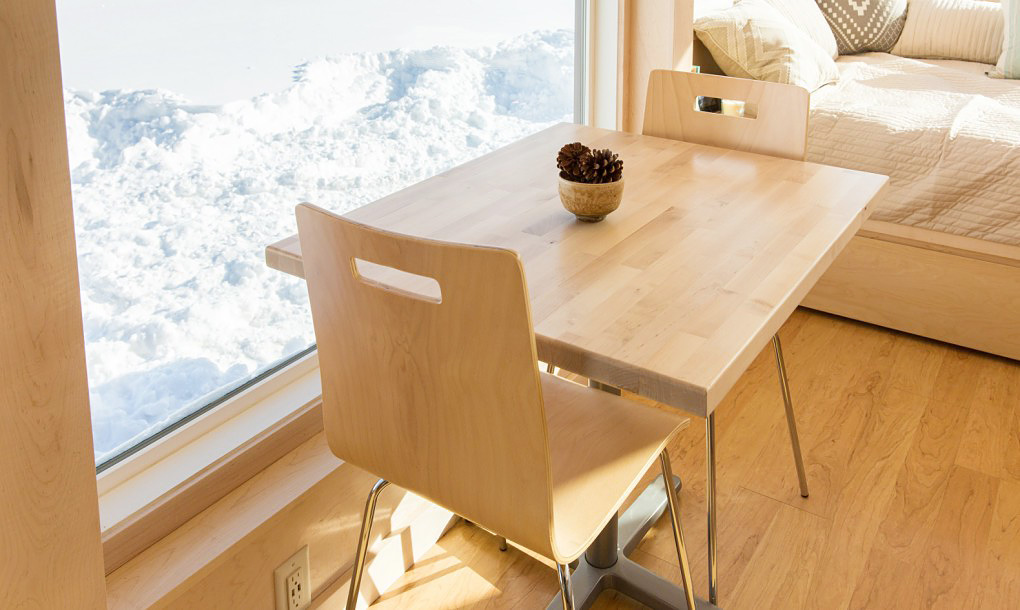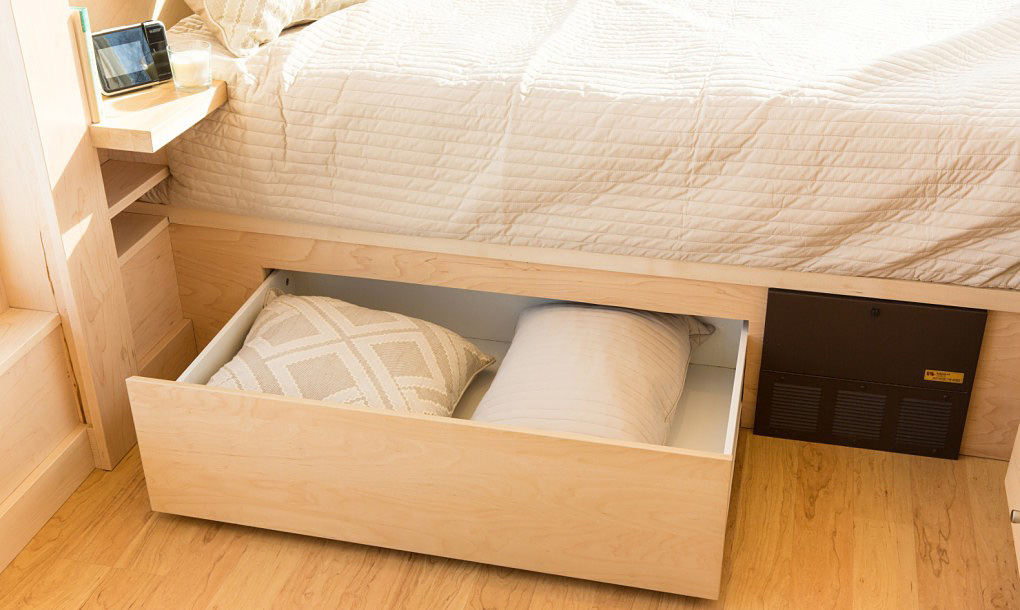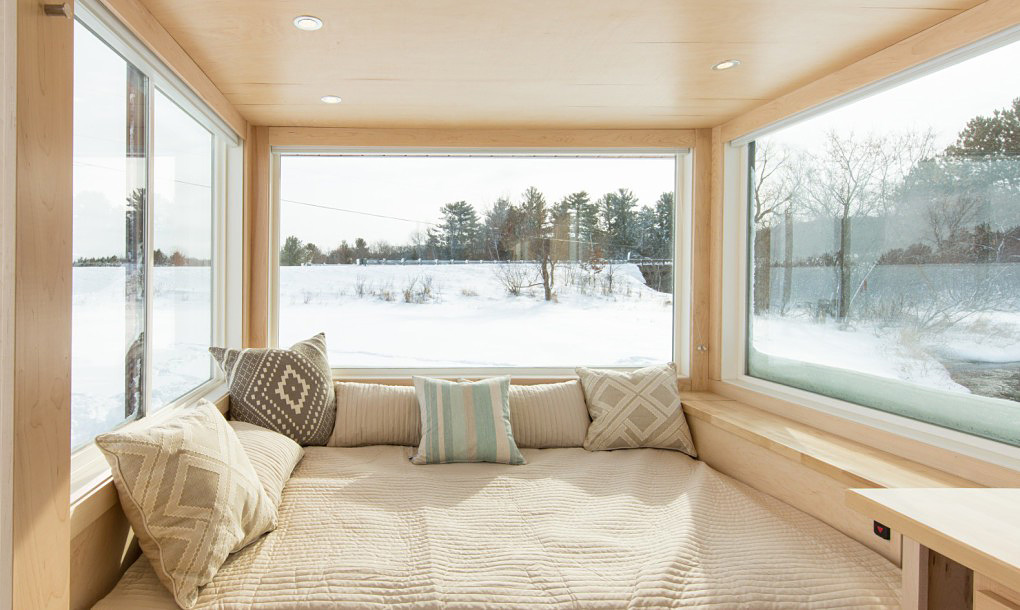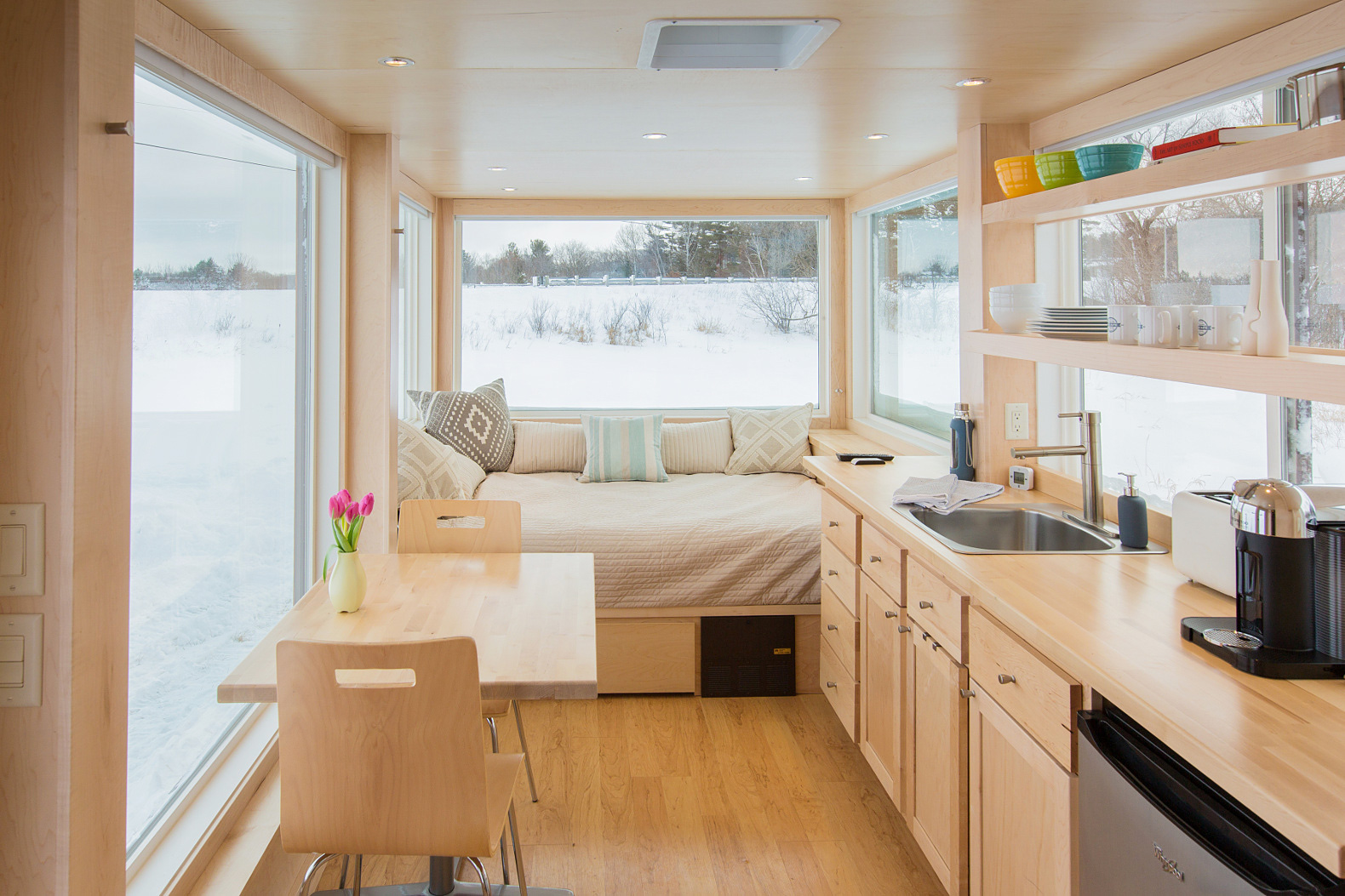 All in all, if you're considering packing up your cumbersome life and switching to a modest lifestyle then the Vista by Escape Homes is really one you should be looking at.
Images found on: Inhabitat