Having a tiny house on wheels gives you the freedom to move to different areas and find out where you should really live without the hassle of actually moving out of your home.
This tiny house, called The Tiny Tack House, was designed by the 3D artist Malissa, as her home to be shared with partner Chris.
Instead of aspiring to a large house with all of trappings that go along with it Malissa designed a small house on wheels that fits exactly with their needs as a couple.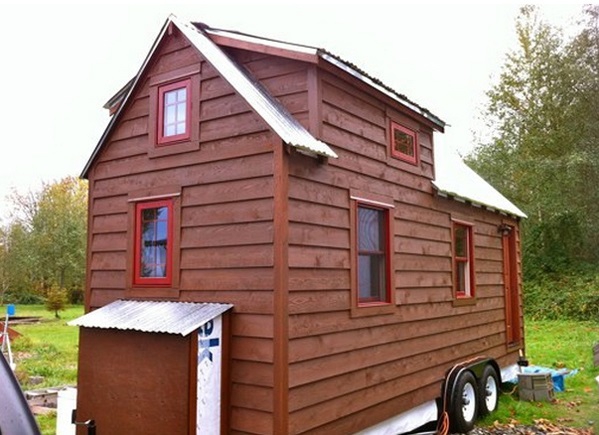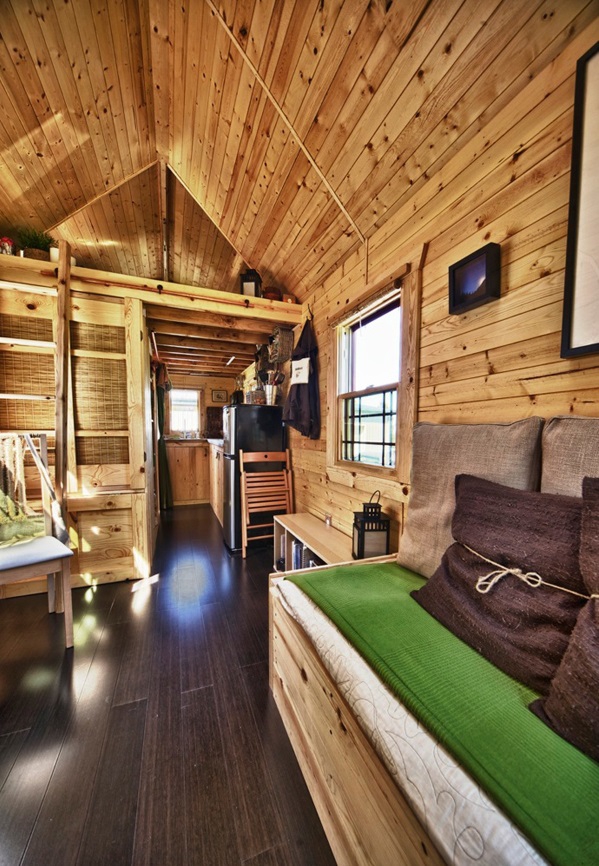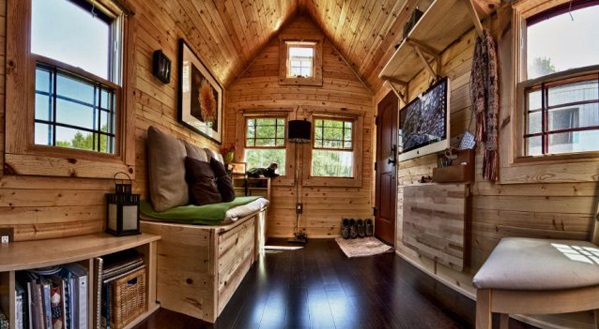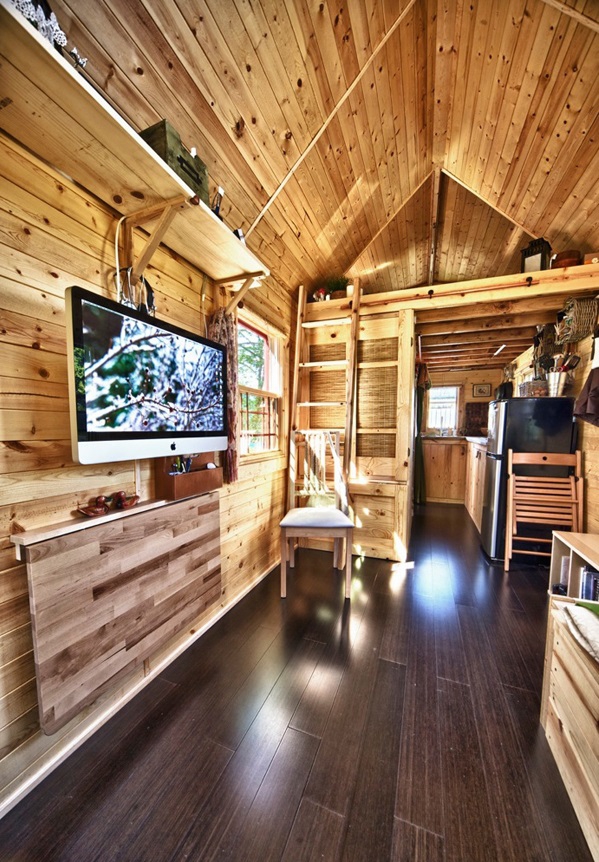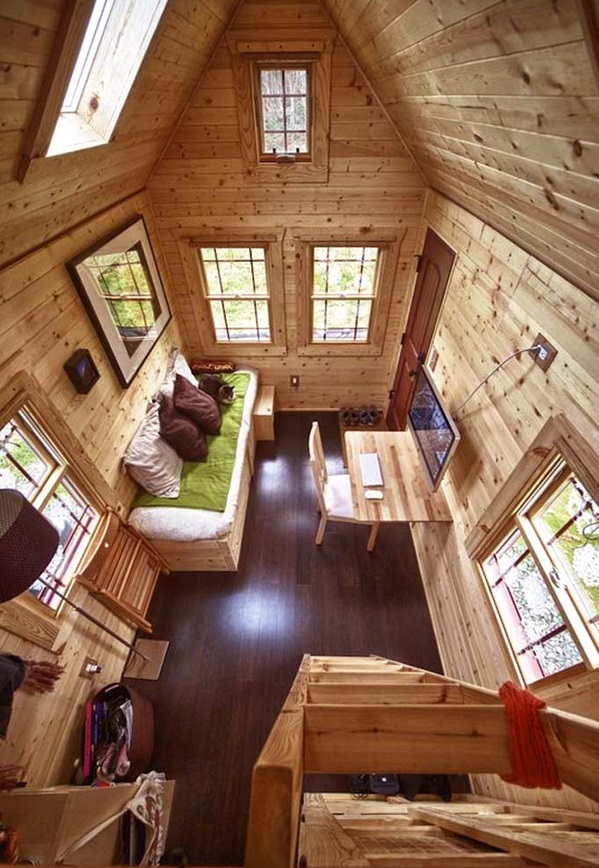 The living area doubles up as a work space for Chris and Malissa, with a sleeper bench adding extra storage that can also be used if guests stay over.
Work benches are made so they fold down when not in use, and high cathedral like ceilings make the house look larger than it is.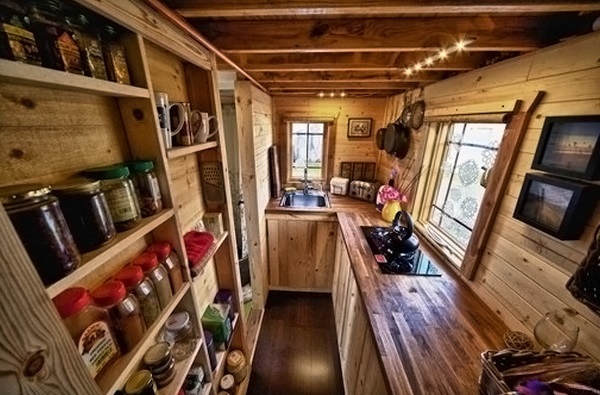 Much of the work done on this tiny house includes natural materials, so everywhere you look you see different shades of wood.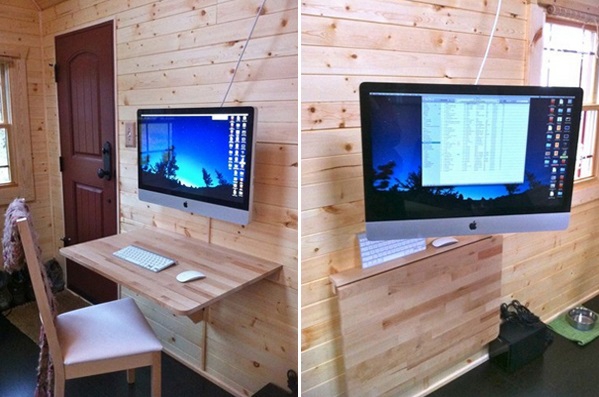 Space saving ideas have been used throughout the home and even the television is mounted to the wall to save precious space.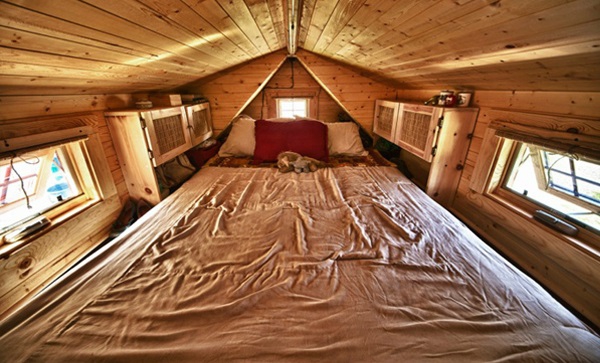 Above the small kitchen there is a raised platform where the couple sleep.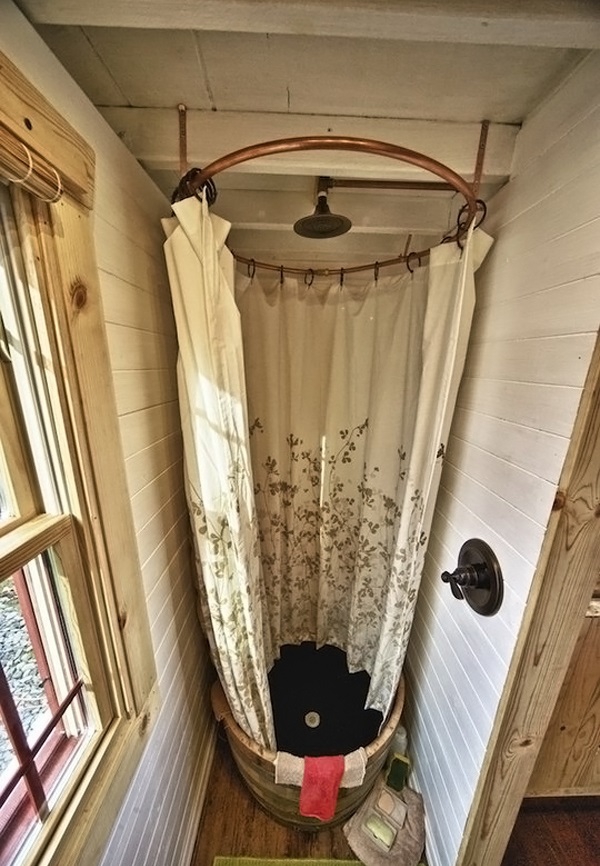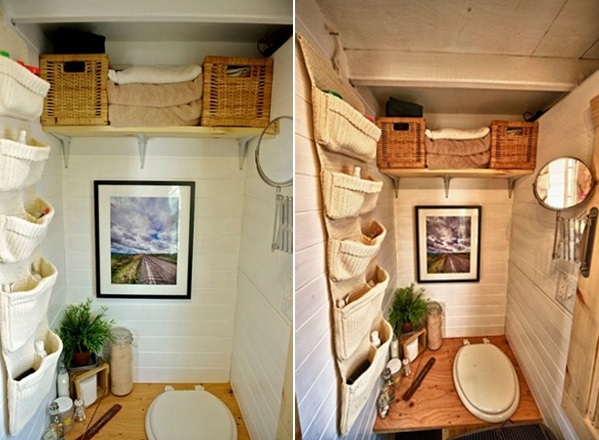 The small bathroom has an amazing shower which incorporates a wine barrel into the design and adds charm.