Adaptive architecture has a way of tantalizing the senses and the imagination. Viewing the seemingly solid morph into a variety of configurations offers a spectrum of functional possibilities and liberates the design from spatial constraints, all while making for some utterly ingenious design. Whether dappling in small apartment design or looking for smart ideas for small spaces around the house, adaptive furniture and architecture can unlock the hidden potential your home holds. Do remember however that when working with small space solutions, as with everything else, less is more!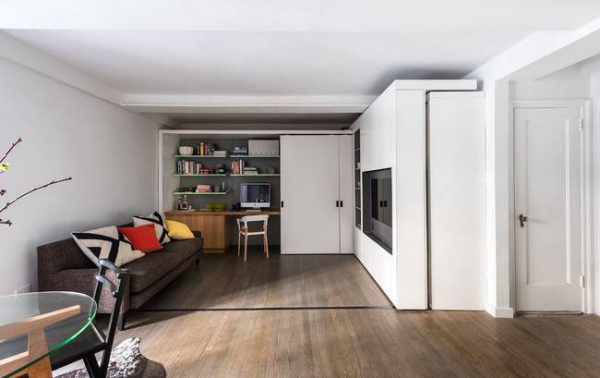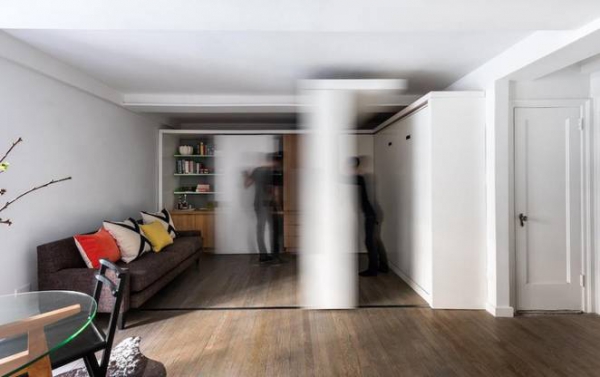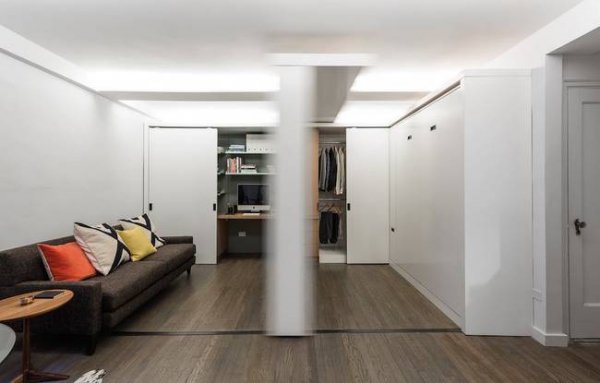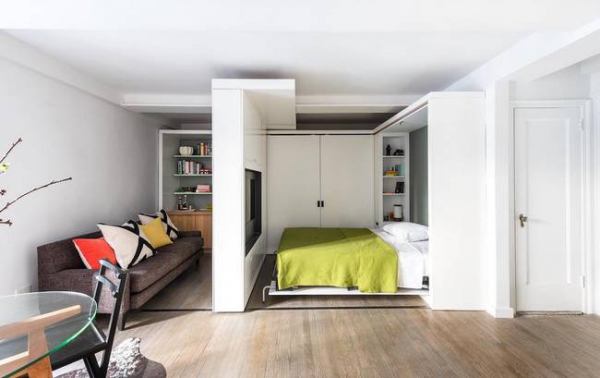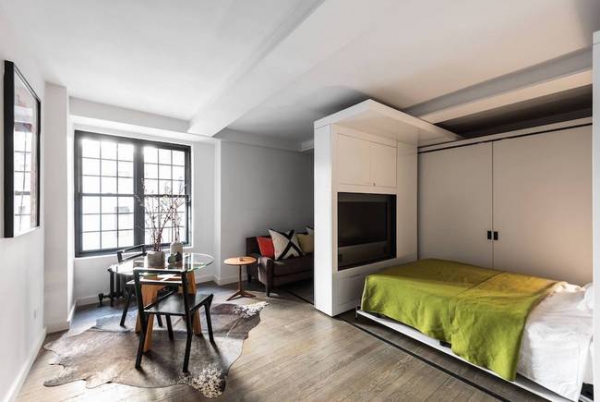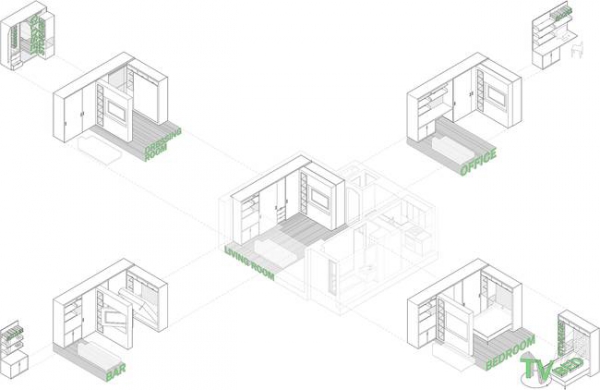 The sliding wall arrangement seen in this design by MKCA Design, for instance, brings a complex array of strategies and answers into a seamless arrangement by lining them up on a moving rail. A singular space here triples up as the living room cum office space, bedroom and dressing room. Instead of allocating separate spaces to these functions, which are rarely used in tandem in a small apartment such as this, they are overlaid onto each other. Instead of distinct footprints, here the movement of walls functionally prioritize and adapt the common space.
Complemented by subtle yet smart details – such as the pivoted television set that flips around to face the bedroom or the living room – these small space solutions come together in a crisp and coordinated harmony. It does mean that you will need to make your bed every morning before you can step into the dressing room, but that is a small adaptation to make given just how far your space has gone!