The stylish home décor of this beautiful house boasts neutral tones with lovely pops of color, fashioning an elegant and inviting atmosphere. Step inside!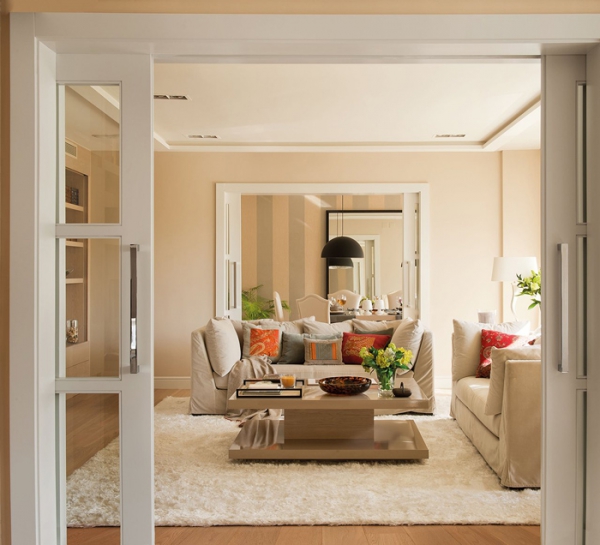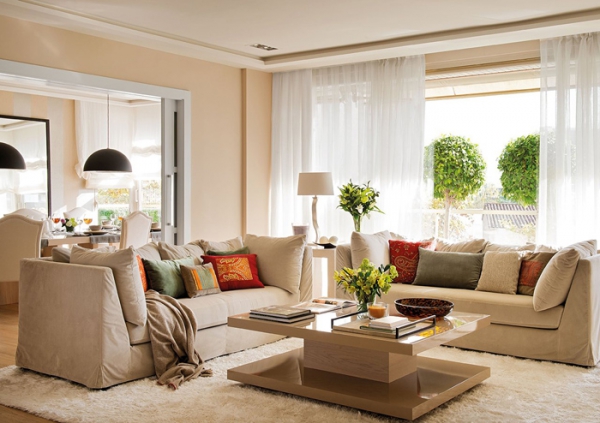 The living room has two plush sofas filled with colorful accent pillows. A fabulous textured rug designates the space, and large windows provide a significant amount of natural light. We adore the coffee table in this room, the shape is lovely and it looks gorgeous in the space. Books, candles, and flowers adorn the table, giving the room a lived in feel. The cream walls cozy the room, and sheer curtains bring a delicate touch to this stylish home décor.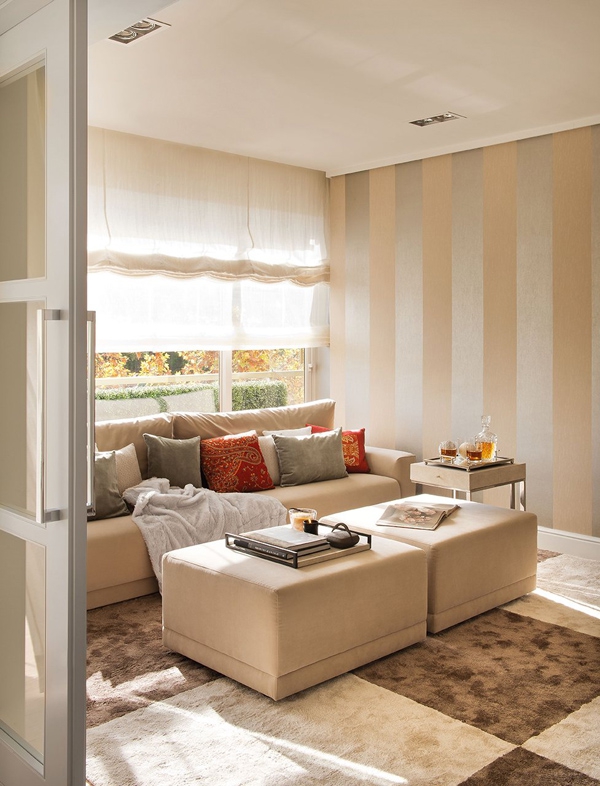 We love the striped wallpaper in this seating area, and it's perfectly complemented by the cream and brown carpet. A sleek sofa, with colored accent pillows, is paired with two matching ottomans. The dainty feel is amplified with the ruffled curtains, and the side table brings a sleek touch to this classic design.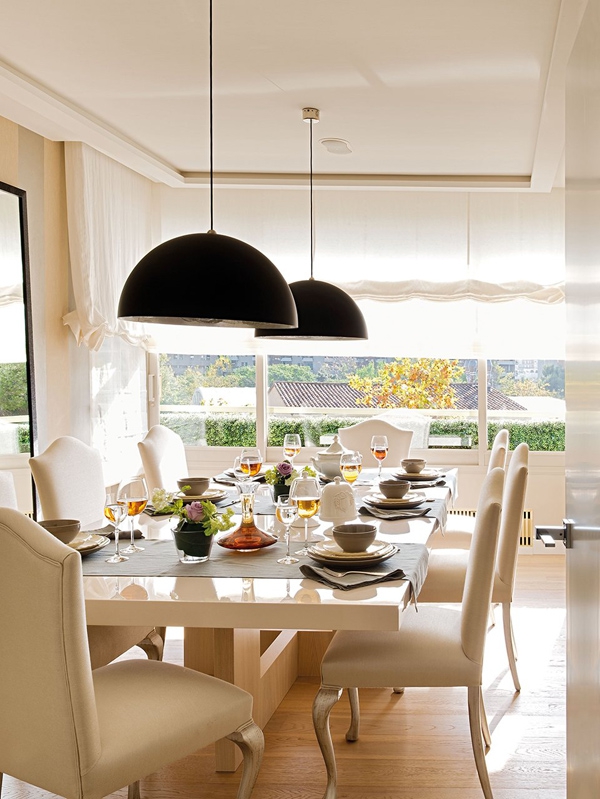 The dining room is absolutely gorgeous. Natural light fills the room, and beautiful hardwoods line the floor. A long radiant dining table sits in the middle of the room, and cream chairs with curved legs surround the table, bringing a bit of subtle glamour to the design. Black ceiling lights frame the eating area, bringing a bit of contrast to the bright space, and table runners break up the cream color scheme.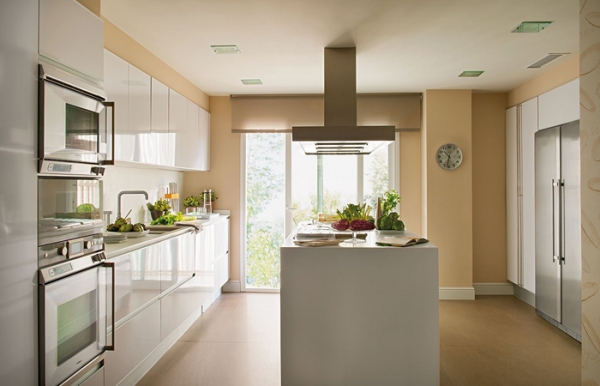 The kitchen in this home has a touch of the modern. White cabinets and drawers provide storage, and a clean-lined island sits in the middle of the room. Cream walls warm the space, and sleek fixtures add a dose of elegance. Large patio doors provide outdoor access and bathe the room in natural light. The brown shade is the perfect touch, bringing a bit more interest to this outstanding design.
Images found on El Mueble