The smooth, sensuous surfaces of concrete adorn this modular kitchen design from LEICHT, bringing a hint of Bauhaus sensibilities and rationale to your minimalist apartment. Slated to be exhibited at the Cologne Furniture Fair Living Kitchen 2015, the Concrete minimalist kitchen design brings a new materiality and chic to the expected, while adding a dash of the unexpected to liven things up.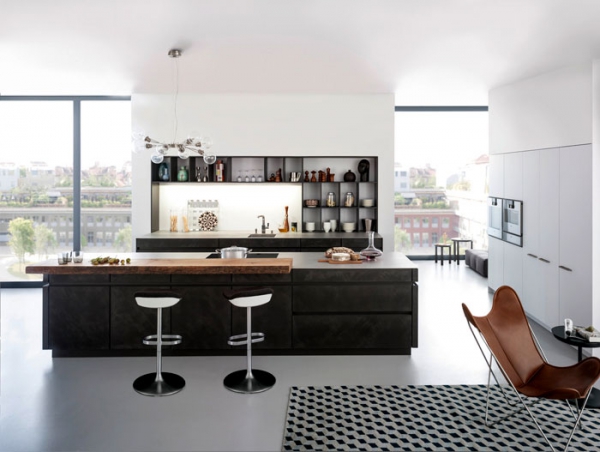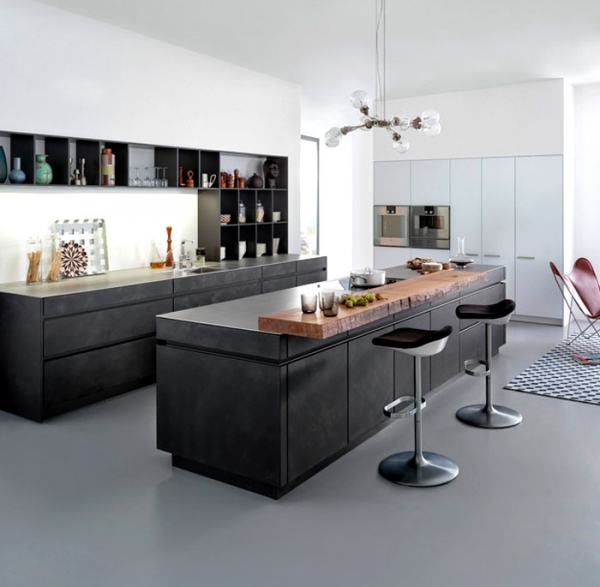 A work of art in its own right, the surfaces of the Concrete kitchen are carefully and loving hand crafted, bringing a personal touch to the solid design and clear definitions of this range. Custom made to site specific demands and dimensions, the minimalist kitchen design adapts its timeless stance and looks to the project at hand. The use of concrete here, however, moves beyond mere aesthetic indulgences to bring a functional solidity and clarity to the space, easily morphing its sinuous surfaces to translate into an array of elements.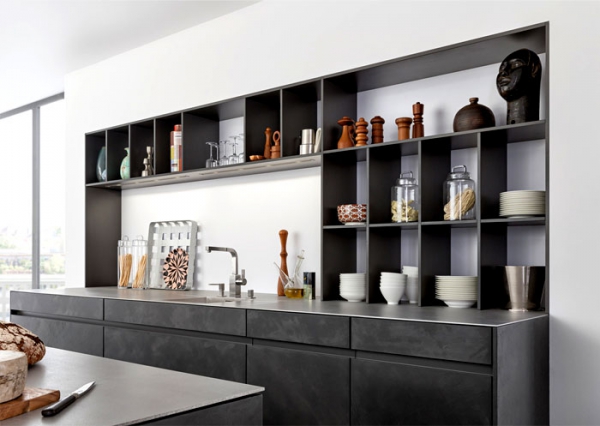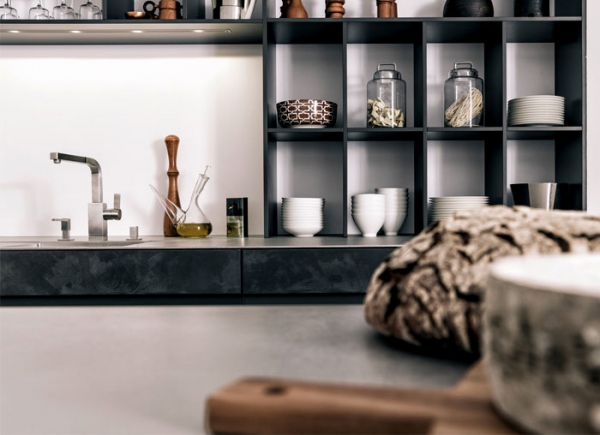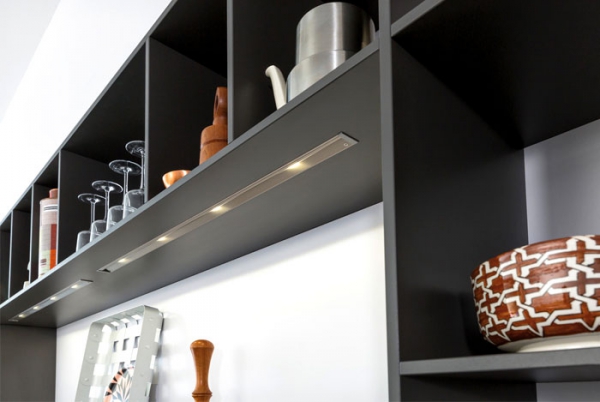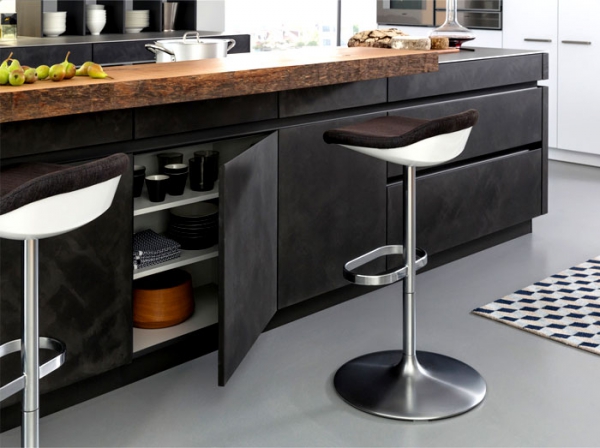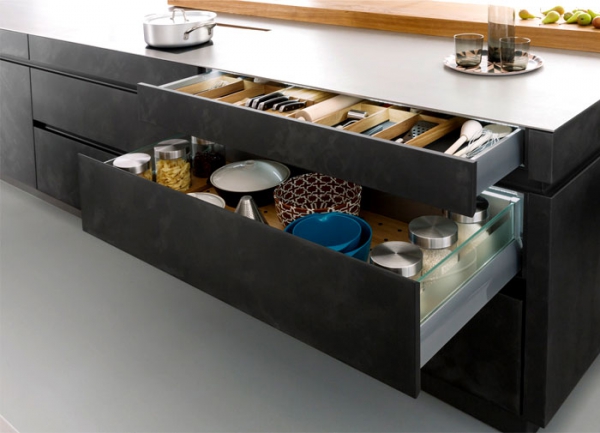 The design is further enhanced by the stark yet graceful interplay of texture, character, color and material that is introduced with a simple addition of the wooden breakfast bar. A seeming deviation, the element is tied into the overall scheme by the Bauhaus inspired proportions and vocabulary it shares with the remainder of the design. The end result – a stunning and unique offering that brings visual delight to even the quietest of moments in the kitchen.