This modern chalet built from forest woods, bricks and stones seems so natural and unassuming, quietly standing against a backdrop of pine trees and snowy mountains. Who would have thought that this stunning lodge is located in the snowy hills of Montana, USA and not in the romantic hills of the Alps?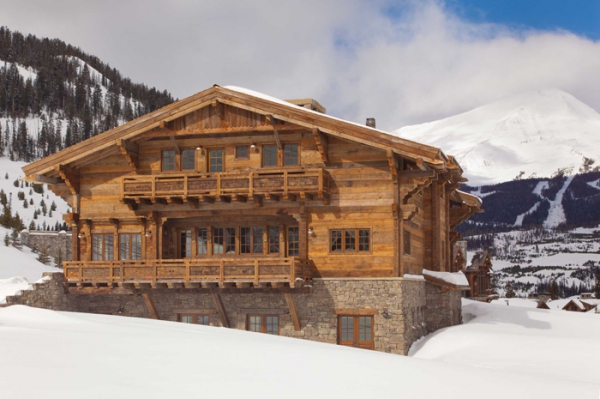 The ground floor done in bricks and perfect masonry provides a robust foundation for the three-story edifice. Inside you will find a modern and functional kitchen, pleasant dining hall, cozy living room and comfortable bedrooms upstairs.
The theme of its interior decor is consistently a mix of pristine white and natural brown colors from wooden panels and ceiling beams to the massive staircase that leads you upstairs. This is also evident in the choice of colors for the covers of sofas, carpets, rugs, curtains and bed sheets. To break the monotone, gray and black were matched in the accessories tastefully arranged to create a modern interior for this stunning lodge.
Typical of all chalets, it comes with a well-built fireplace with attached chimney. Beside it, an abundant pile of logs are neatly stacked underneath a wooden shelf where a collection of wooden bowls and bric-a-brac are placed on top.
Stylish and functional – this is what sums up the interiors of this stunning lodge.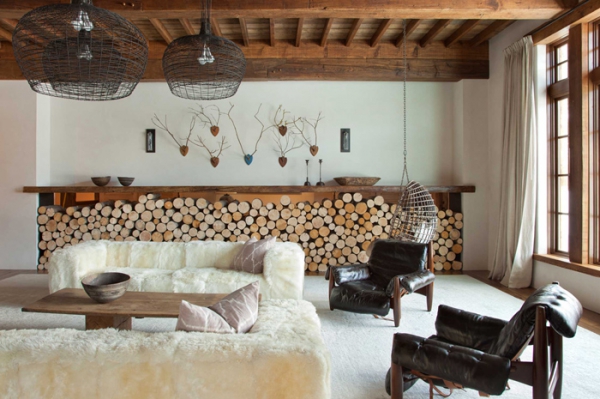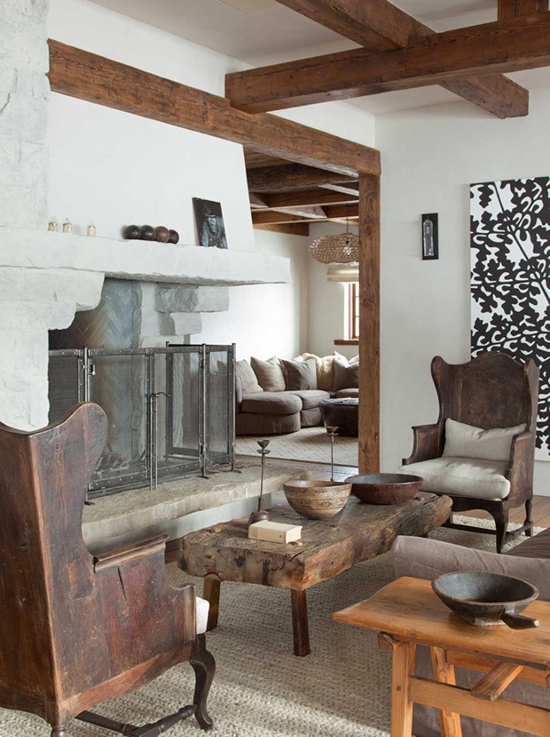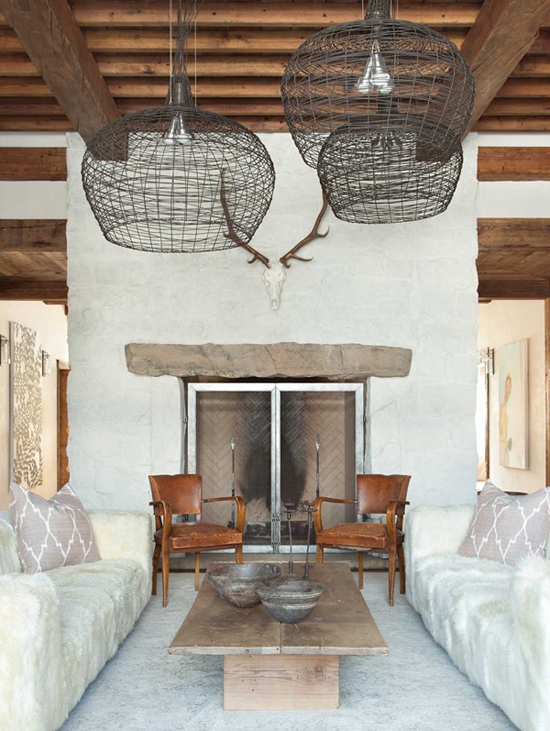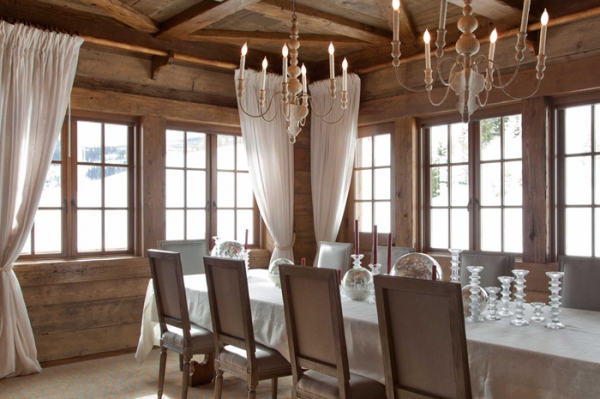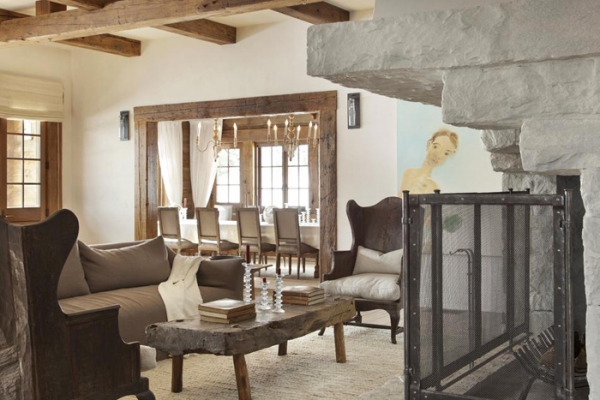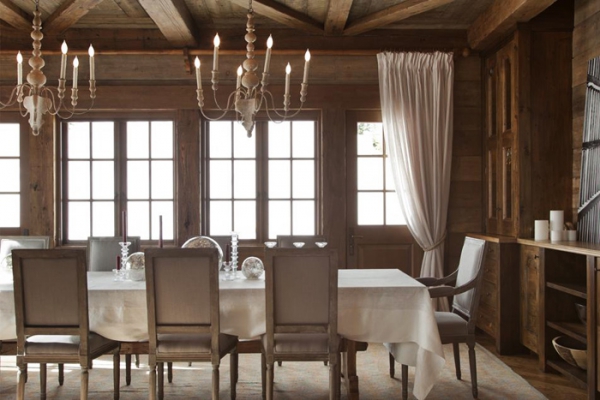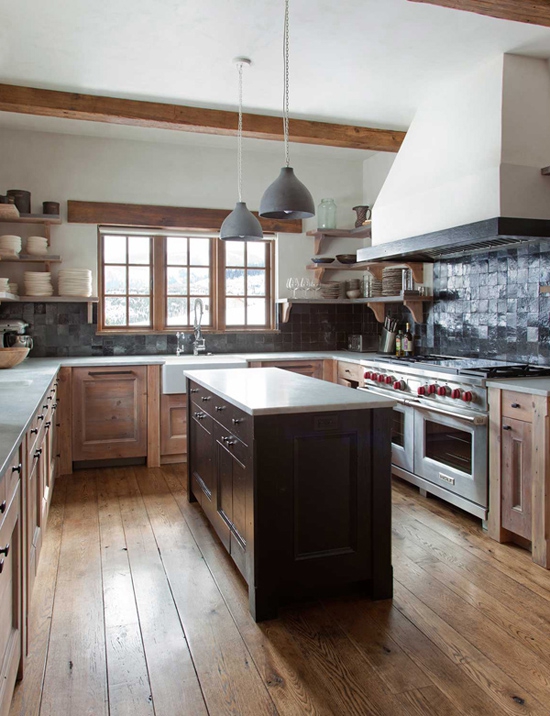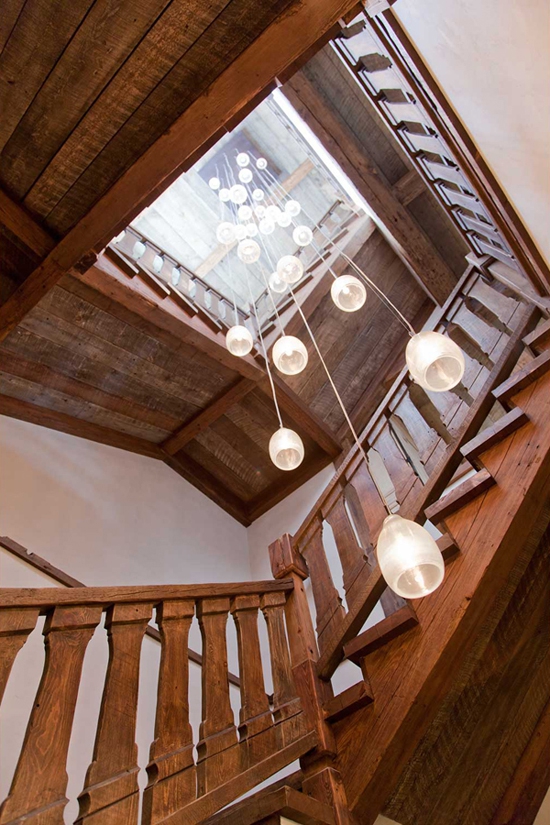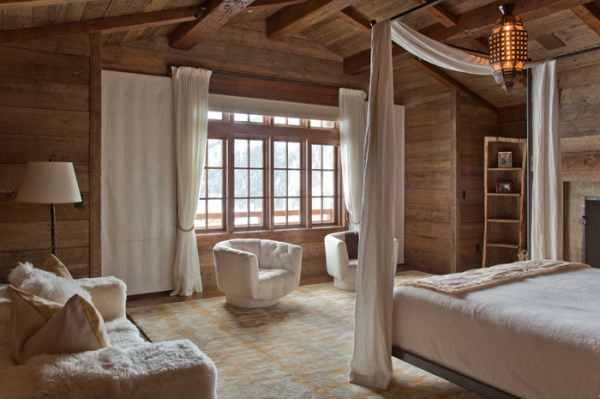 Architects: Pearson Design Group | Photographer: Gordon Gregory