Not content with letting nature take center stage, the exquisite interiors of this opulent holiday get-away guarantees to keep you just as mesmerized. Set amid the breathtaking slopes of the French Alps, in the ski resort of Courchevel, this luxury chalet design makes big impressions and dramatic statements- just like the landscapes surrounding it. Designers Jean-Marc and Anne-Sophie Mouchet explore an almost eclectic palette of materials, color and design to arrive at new expressions of contemporary indulgence.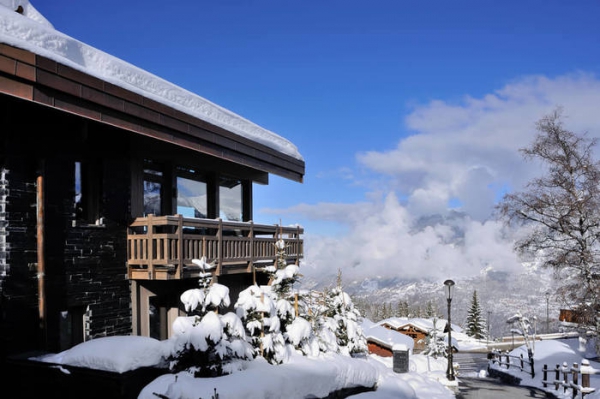 The décor swirls in masculine tones, diving into deep, rich colors and materials that add weight to the space and its design. Creating an almost overwhelming warmth, this lush scheme and its ambience contrast vividly with the background of stark, snowcapped topographies. But the design goes a few steps further by delicately balancing out this bold theme with pops of color, intricate patterns and intimate textures. Bringing feminine grace and relief to the space, it introduces hints of play and recreation that fit right into its context.
Steeped in individual whimsy, each space in this luxury chalet design emerges as its own experience, holding its own within the overall scheme. Woven together by the movement of wood – in the floor, ceiling, furnishings and vertical surfaces – these myriad ideas and visions come together in a symphony of bold, unabashed creativity.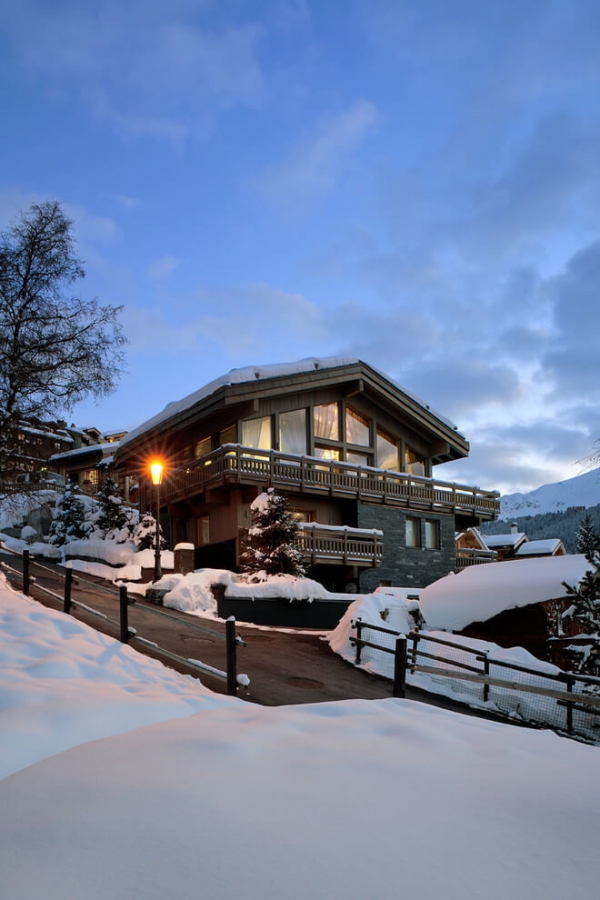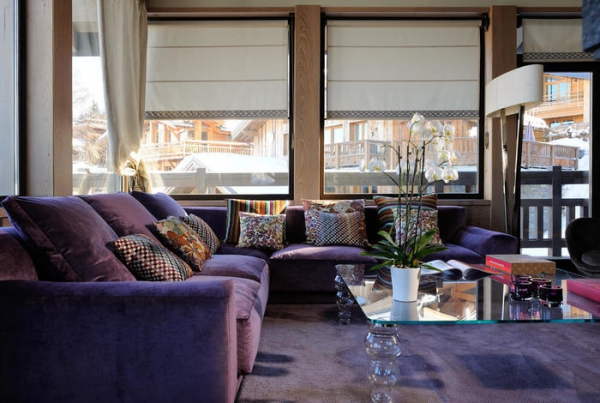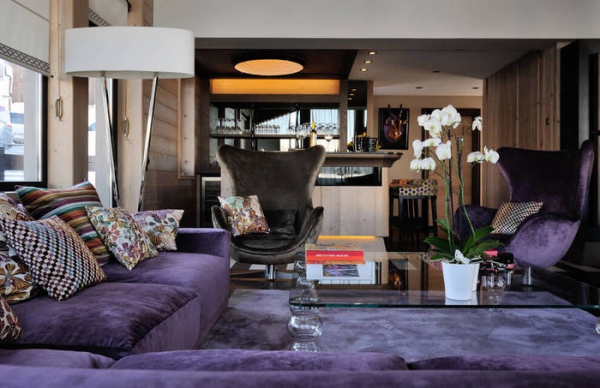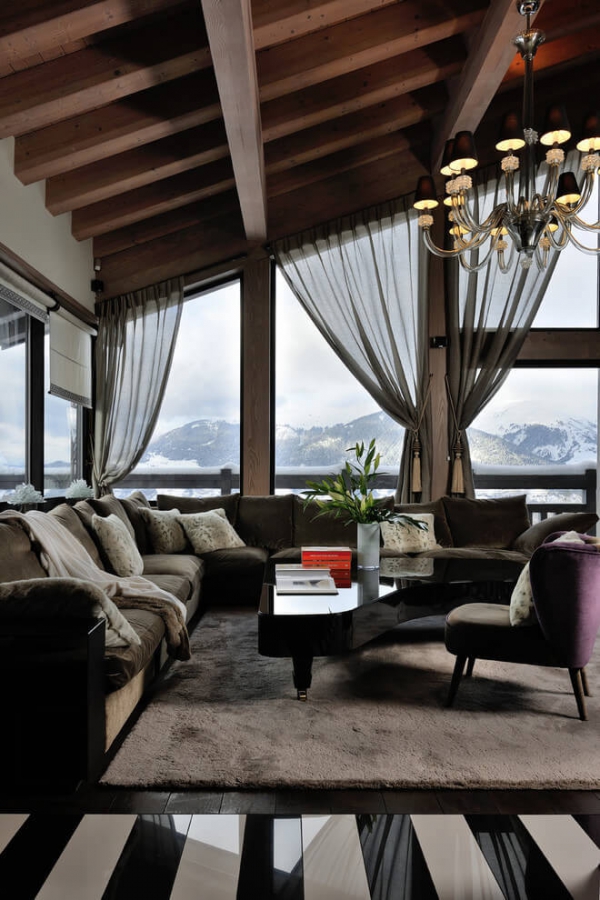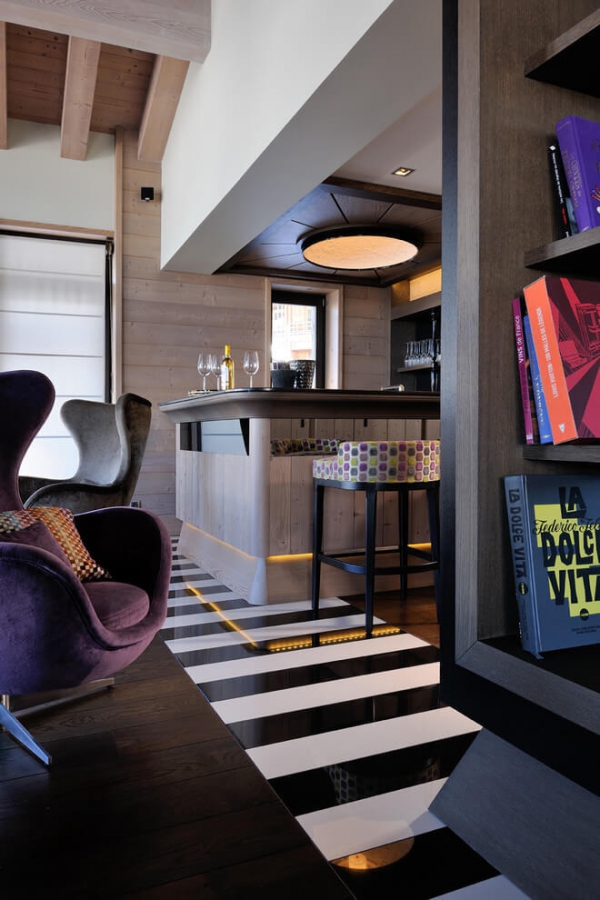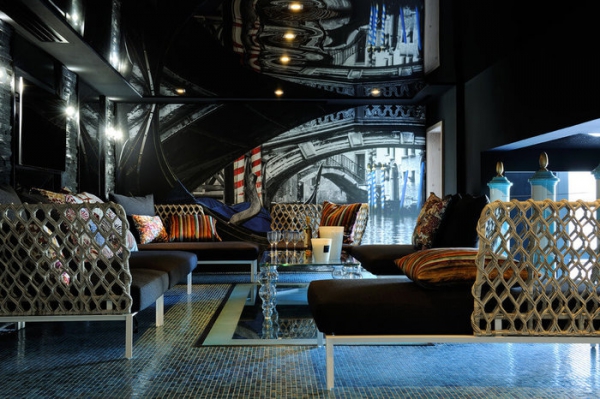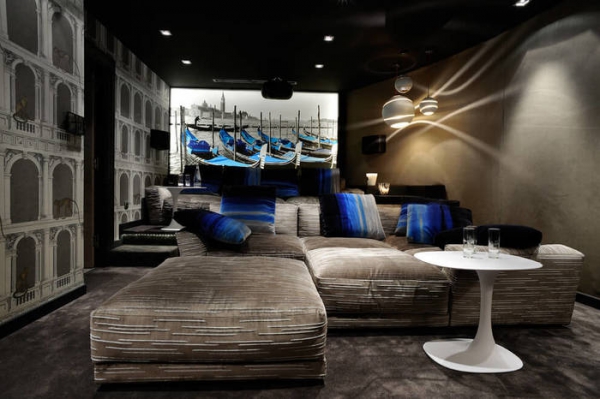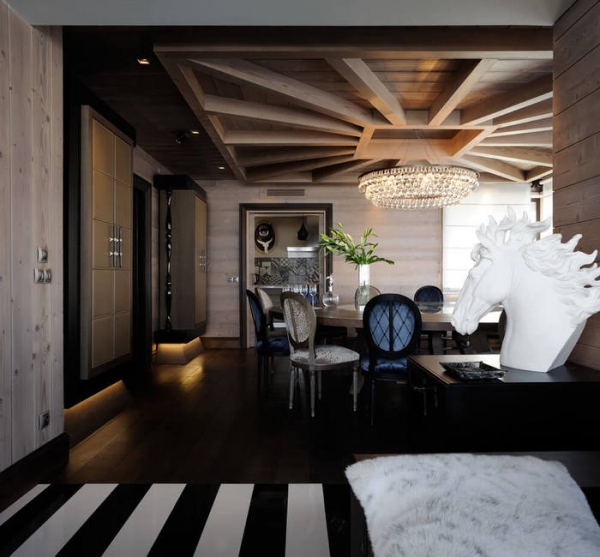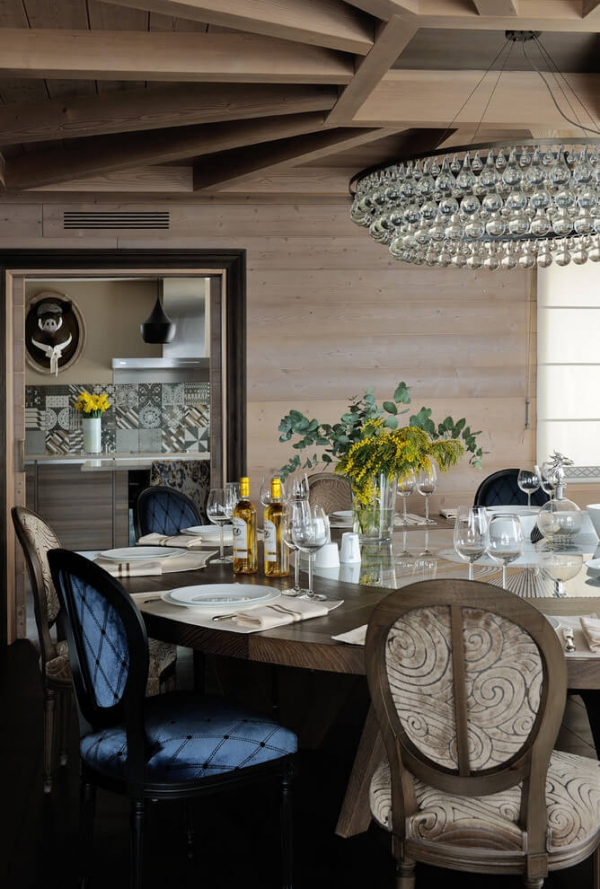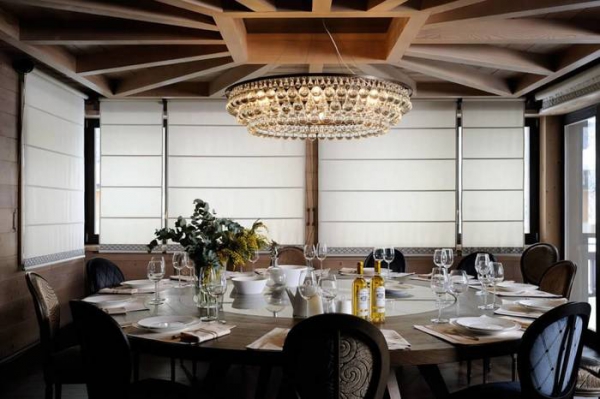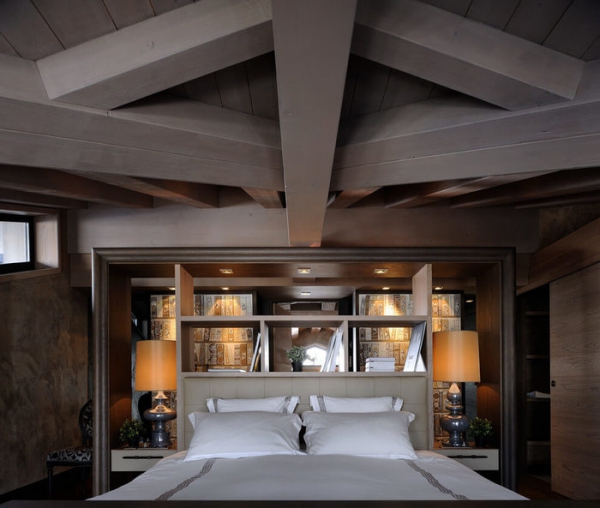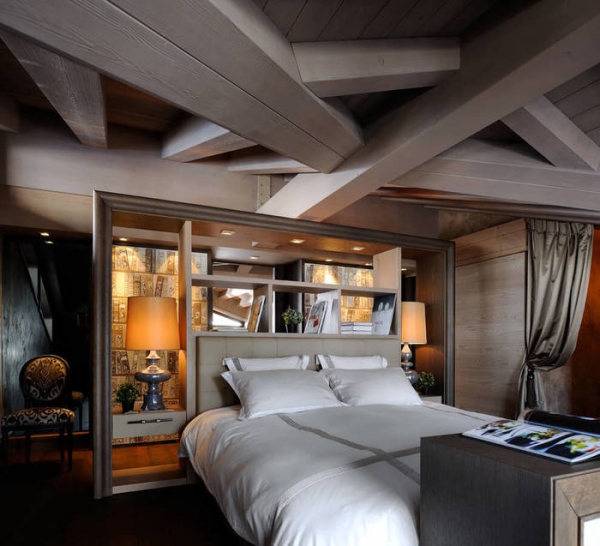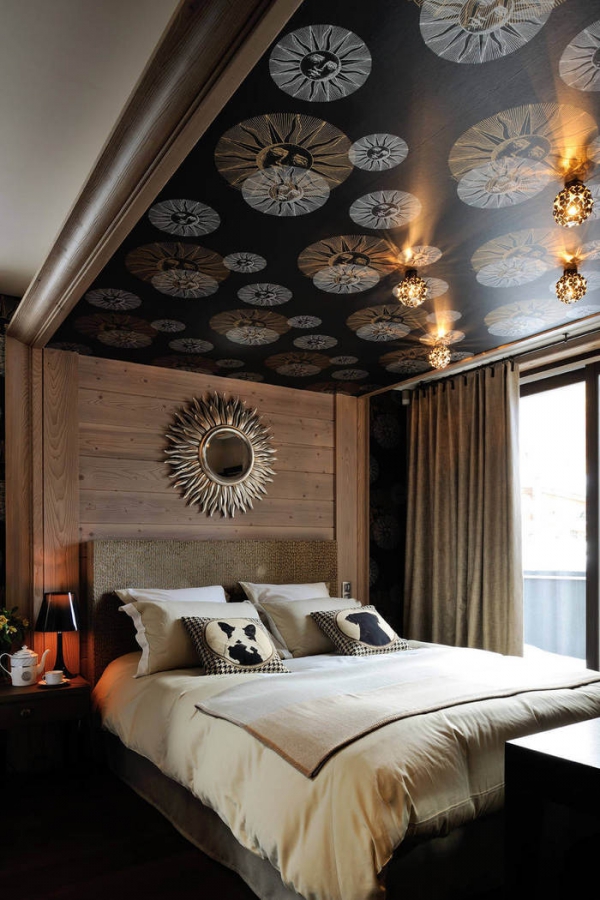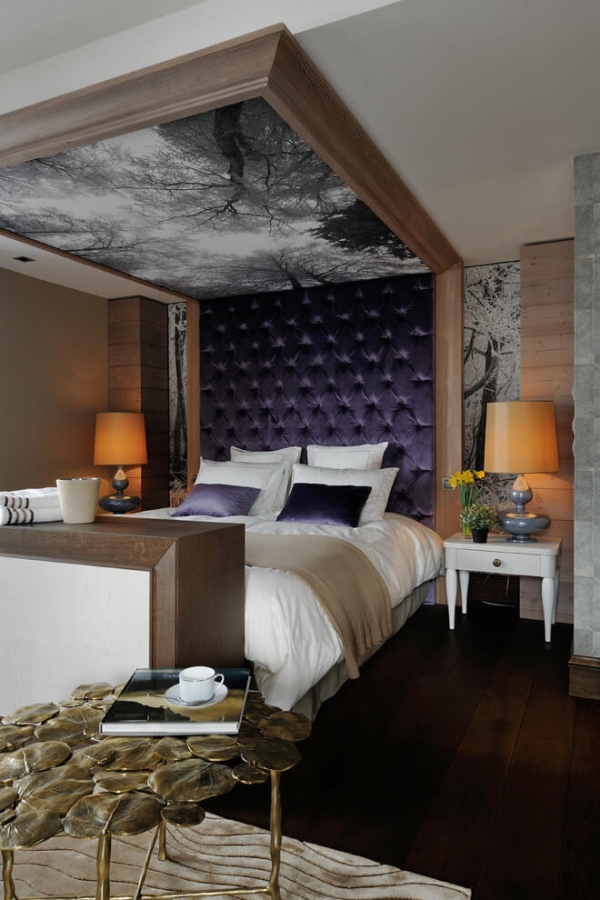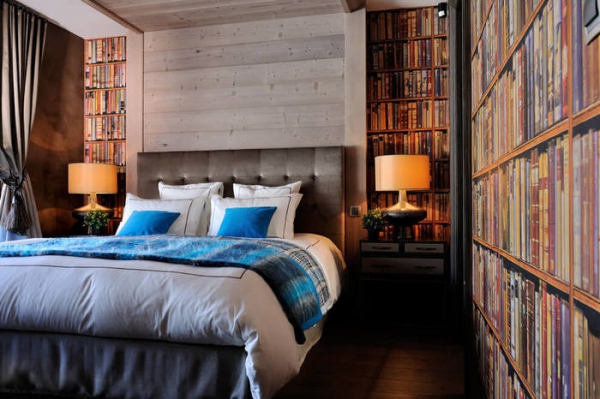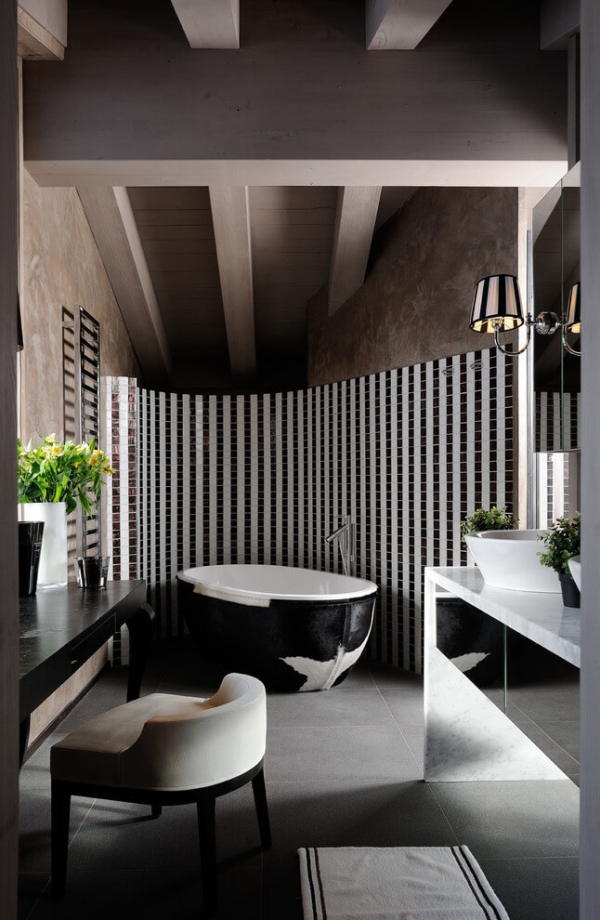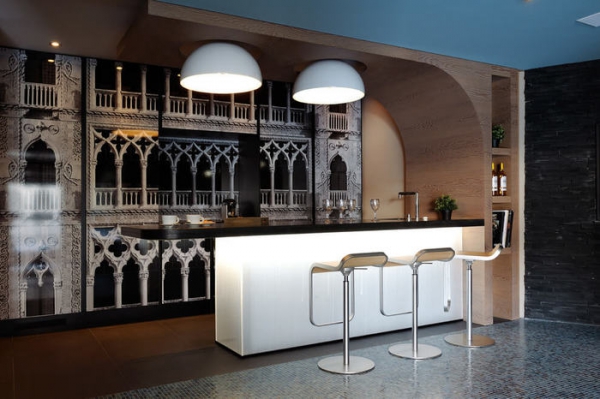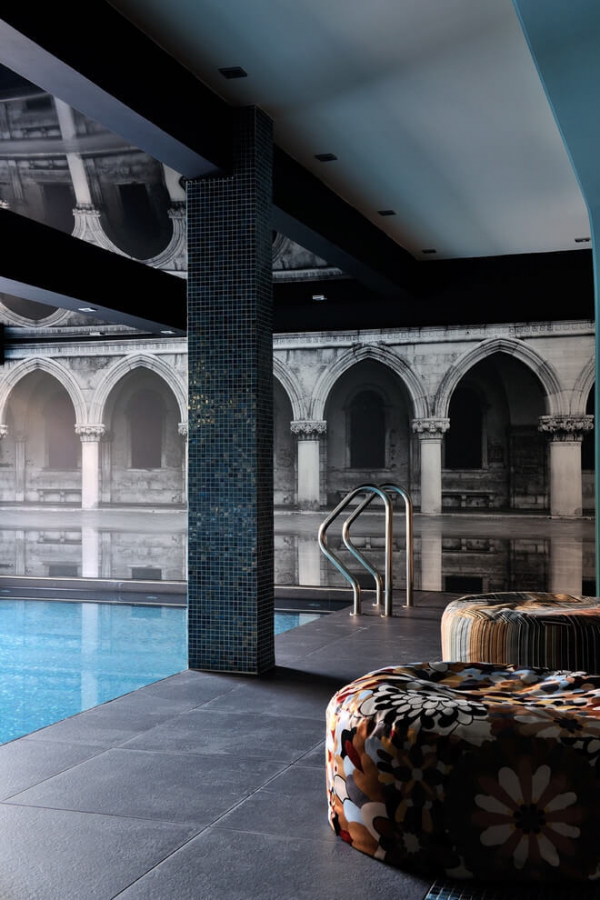 Images found on Home Adore