The owners of a future home, a family with kids, challenged CHADO studio with a difficult task. They had to create several functional zones within a relatively small area. The expected final result was to have a comfortable and functional house with a separate boiler room, a fully functional spa, an open-air swimming pool, with a terrace, a garden, a billiard room, and a recreational area in the yard.

Click/tap on the image above to open the gate
The biggest challenge of the project was planning. "The desired functional beauty was however achieved with serious efforts"- remember Evgeniy Zadorozhniy and Oleg Pigulevskiy. One of the most important solutions was to use the area vertically. The corridor connecting the living space of the house with the spa, was used as an extra terrace. The designers also created a beautiful flowerbed area using gravel and stone, with a sunshaded path going over the parking space.
Another smart solution was to create different levels in the internal areas of this modern country house. For example, the lobby has a low ceiling, but entering the living room and the kitchen-dining room area, the ceiling gets higher.
Architecture
The architectural concept of the project was to apply contrasts.  The stern contours and the heavy monumental roof "anchor" the building to the ground, while the somewhat empty "skeleton" with revealed beams and huge stained glass windows, provide light and airiness of the entire space. "These intentional contrasted structural elements show the internal beauty of the building" – comments Evgeniy Zadorozhniy on the decision to leave structural beams revealed.
The outdoor design formed the main detail of the whole area of the second floor, as it provides an exterior transition to the interior. Chado wanted to illustrate that architectural structure can look beautiful in itself, without being covered. The house walls are reverted with hand-molded bricks and wood, made by local artisans. The area near the pool is lined with a terraced deck, which combines wooden fragments with front finishes. All these features guarantee a perfect unity between the main building and the yard.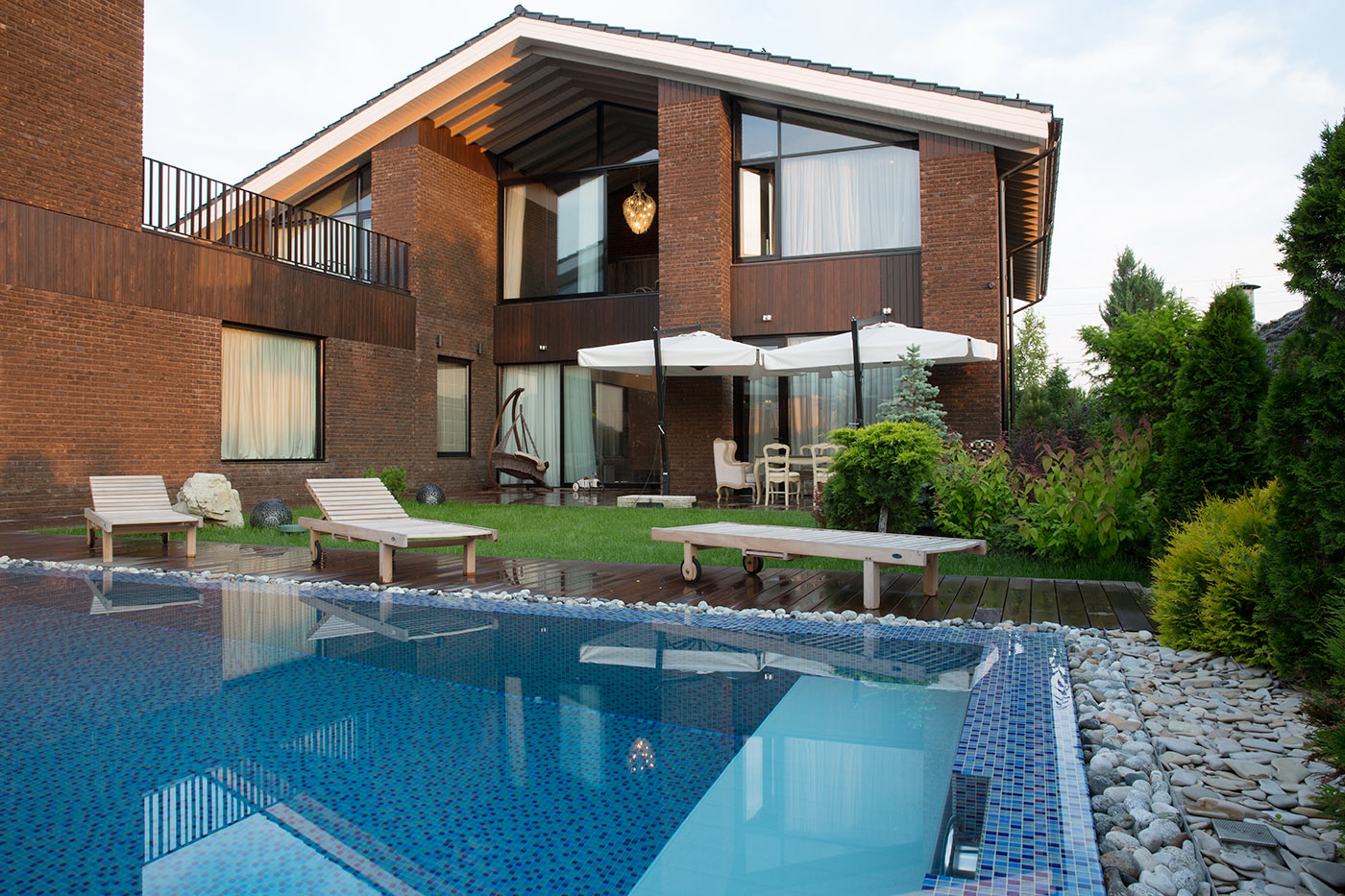 Interior design
"Initially the clients wanted the house to look something like a chalet. But during our meetings and discussions we understood their concept of desired interior"- says Oleg Pigulevskiy. Finaly, they created a mix between a chalet and a cozy and functional apartment in a modern style, including heavy surfaces, rough textures, and old burst wood.
Furthermore, they found a solution for providing a modern approach to the area and light distribution. A smooth transition from the exterior to the interior was created at the level of the interior finish. The internal walls, are trimmed with dark brick mixed with wood, and visually connect with the house facade.
When it came to choosing the furniture, the designers accepted and also applied the same contrast approach, introducing various styles, from classic and fusion to modern and even kitsch.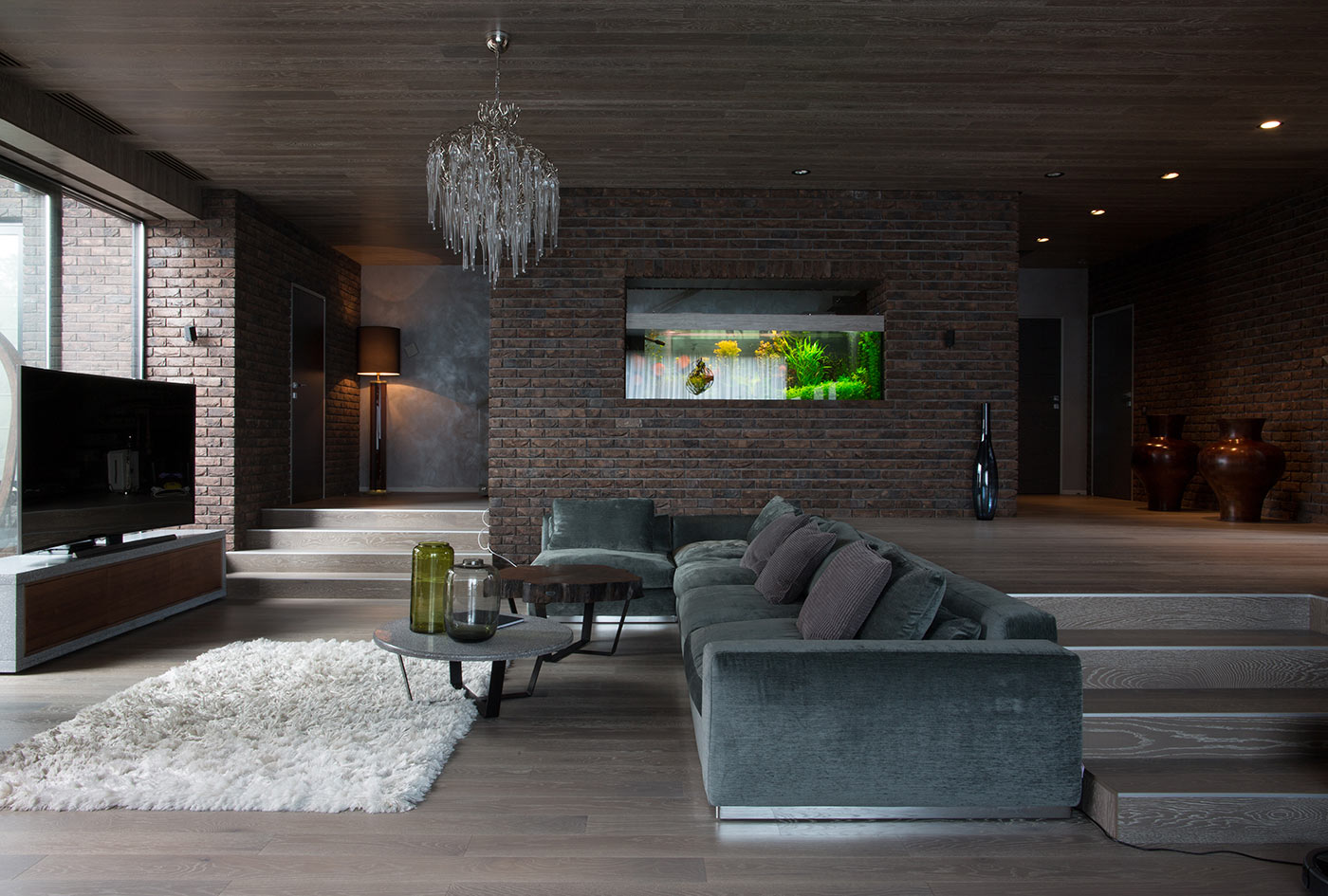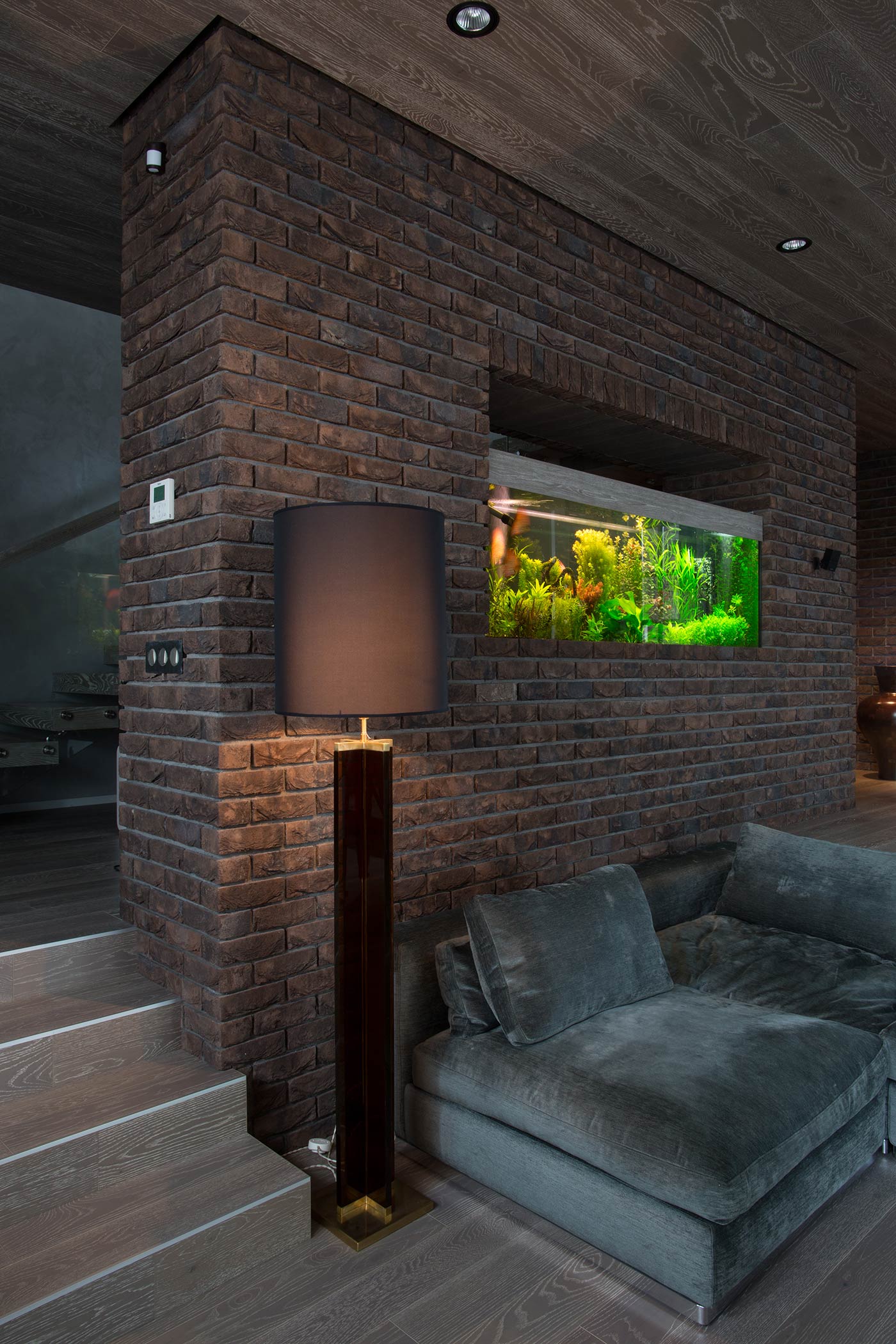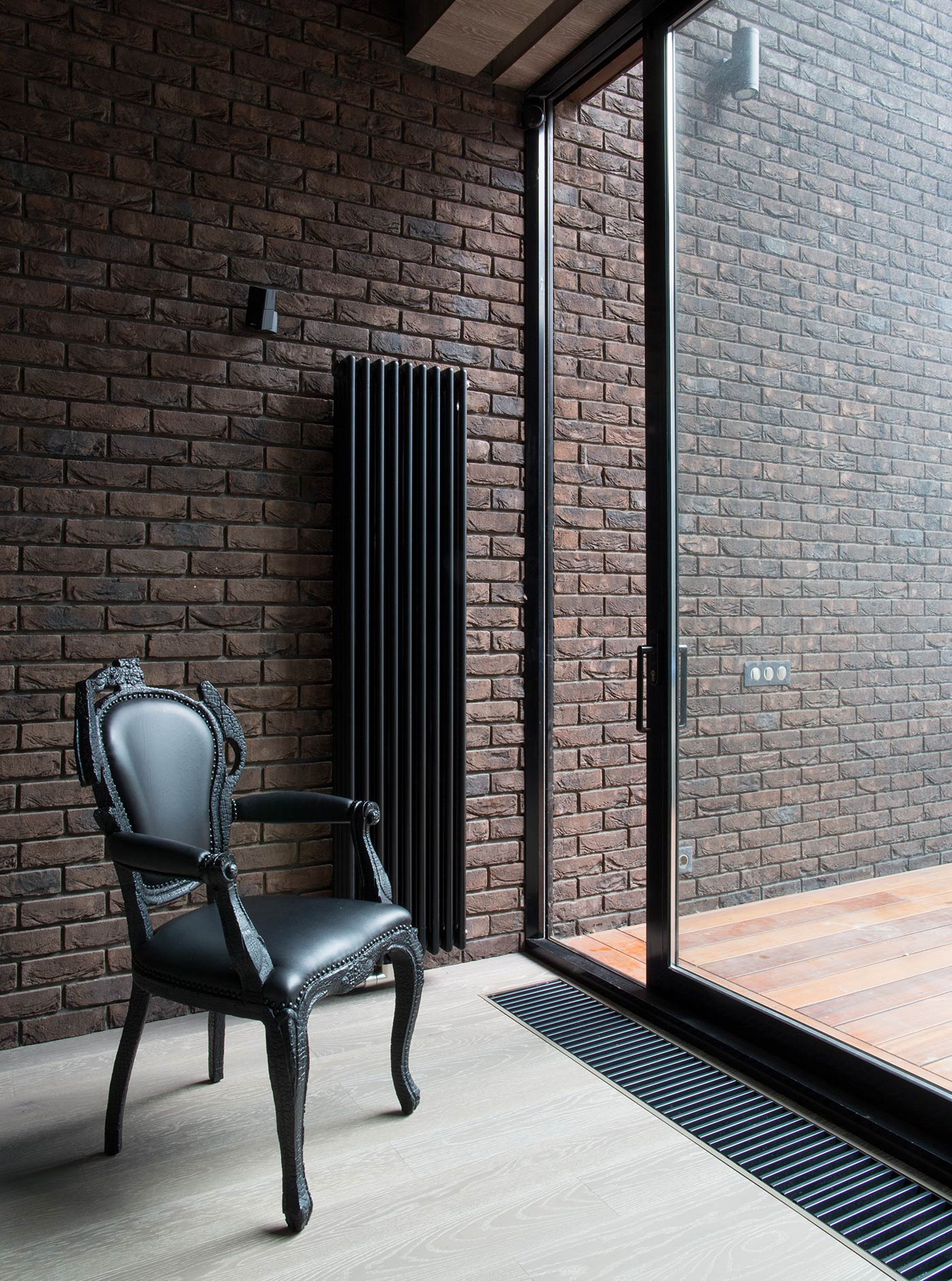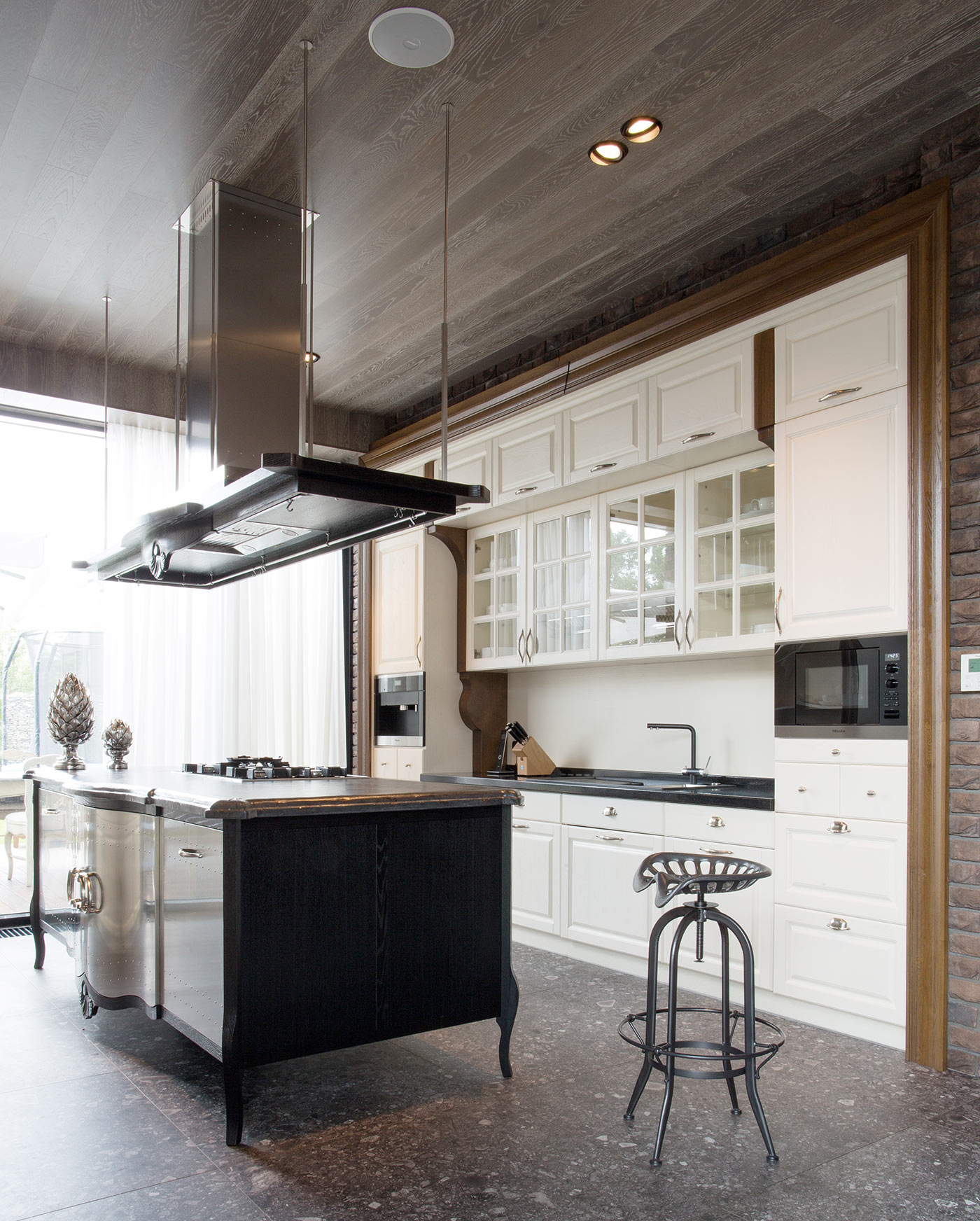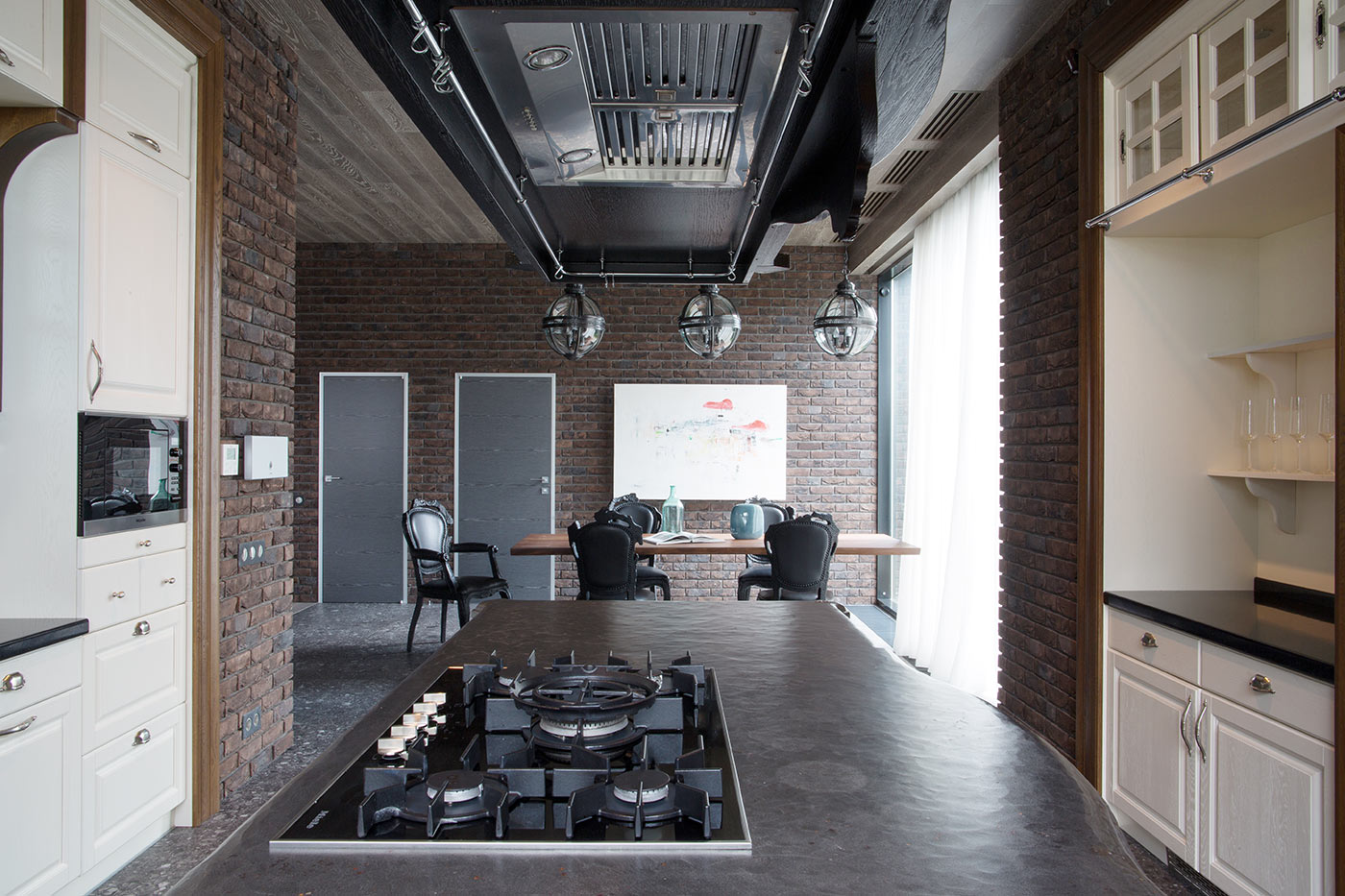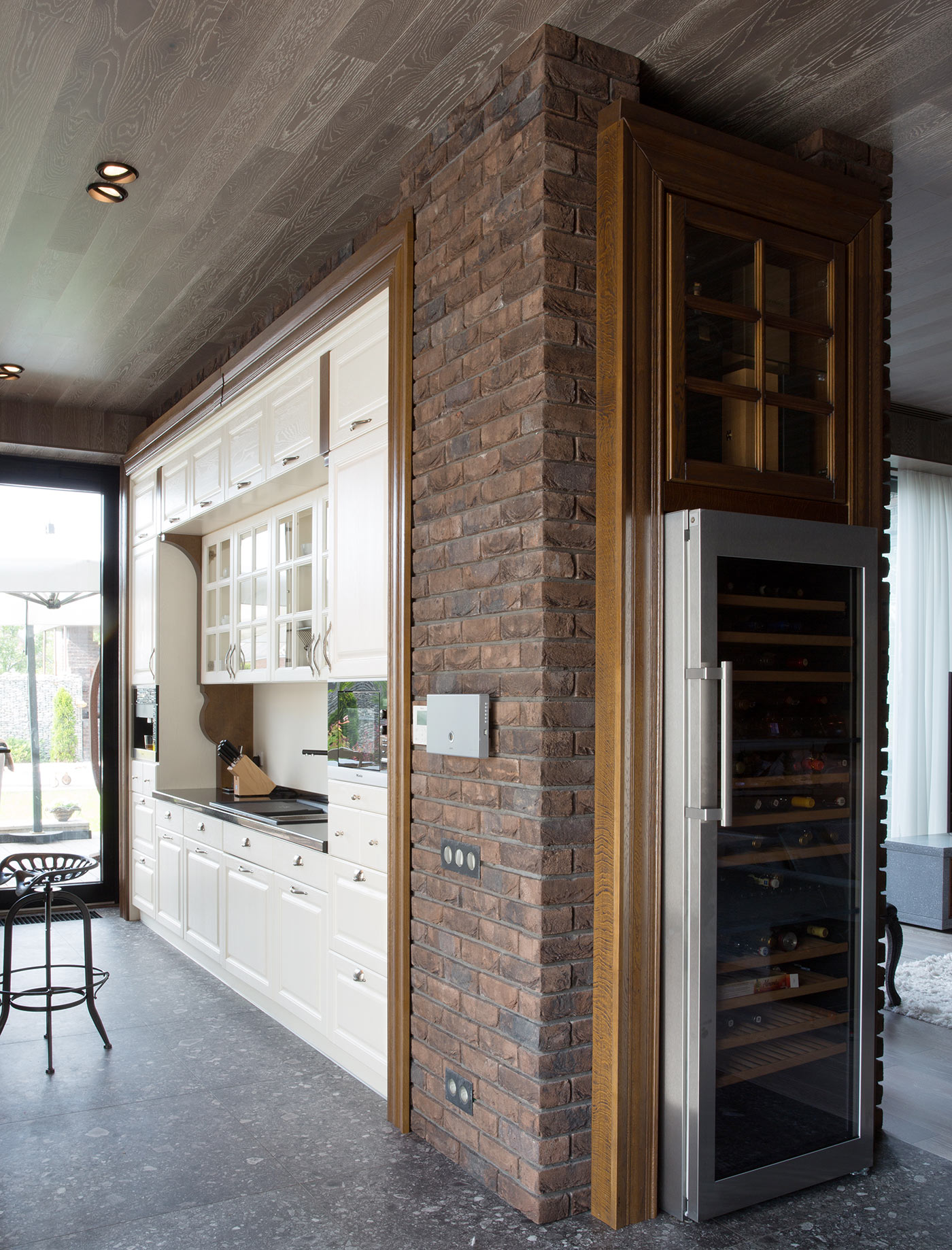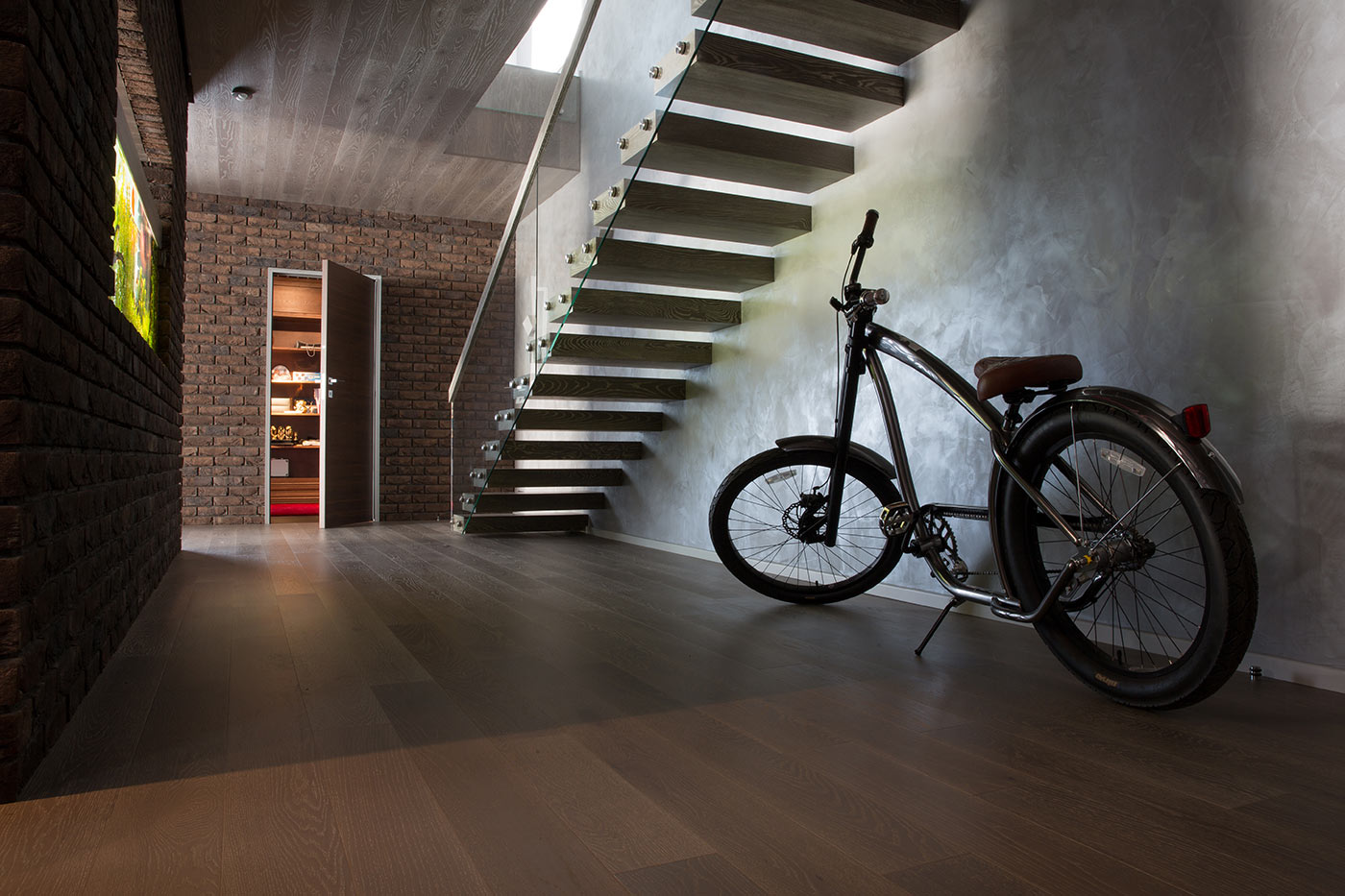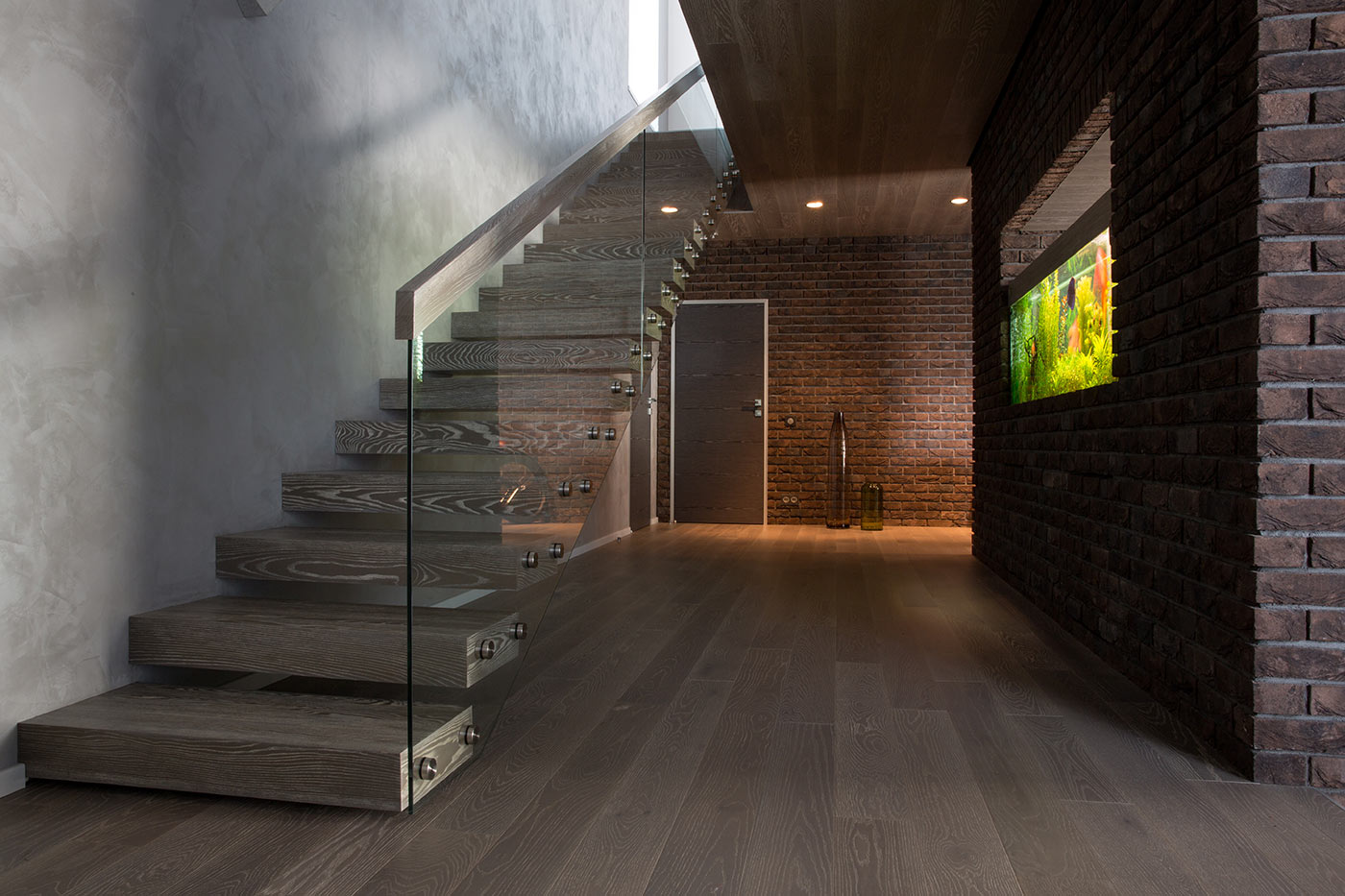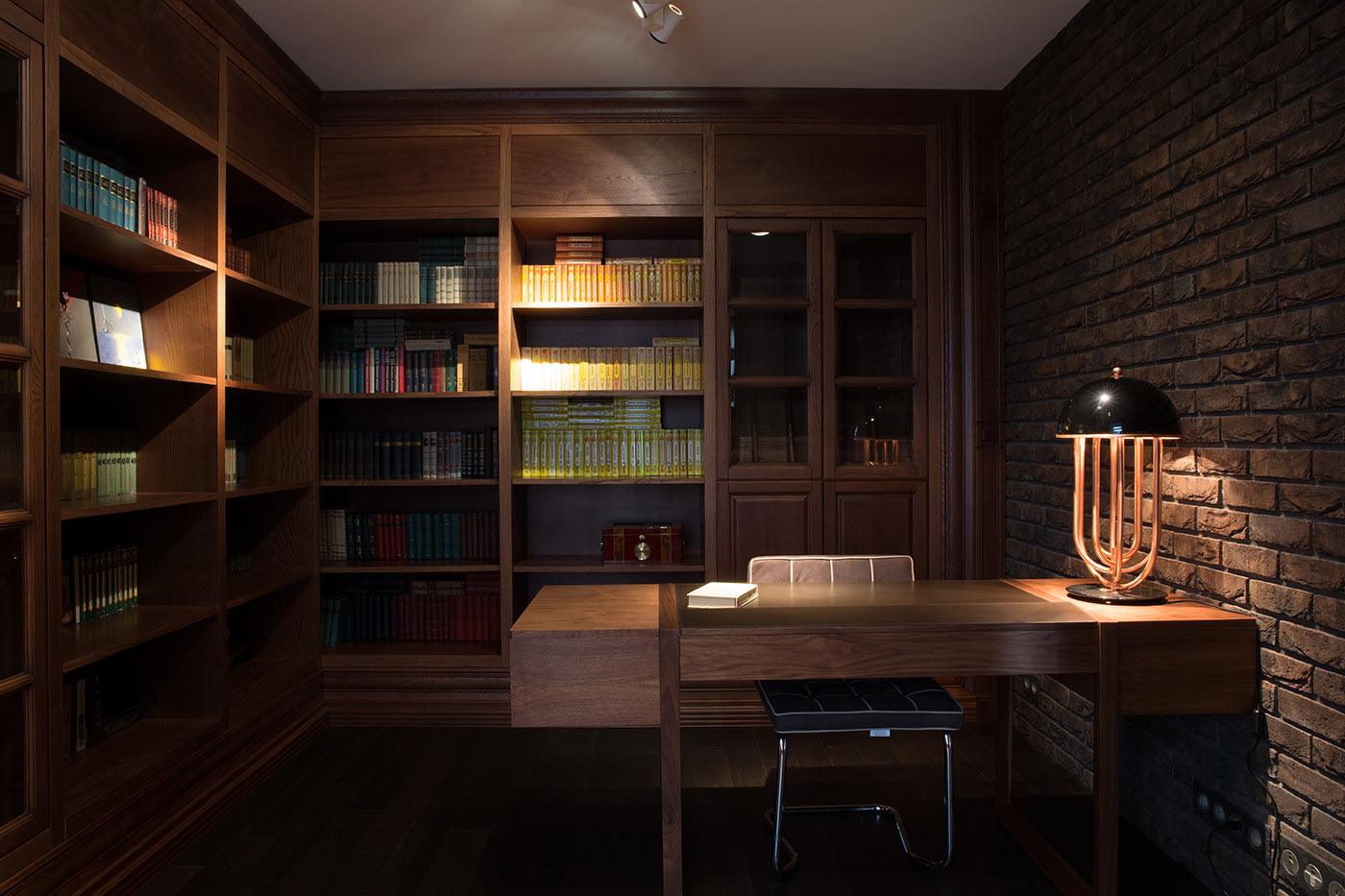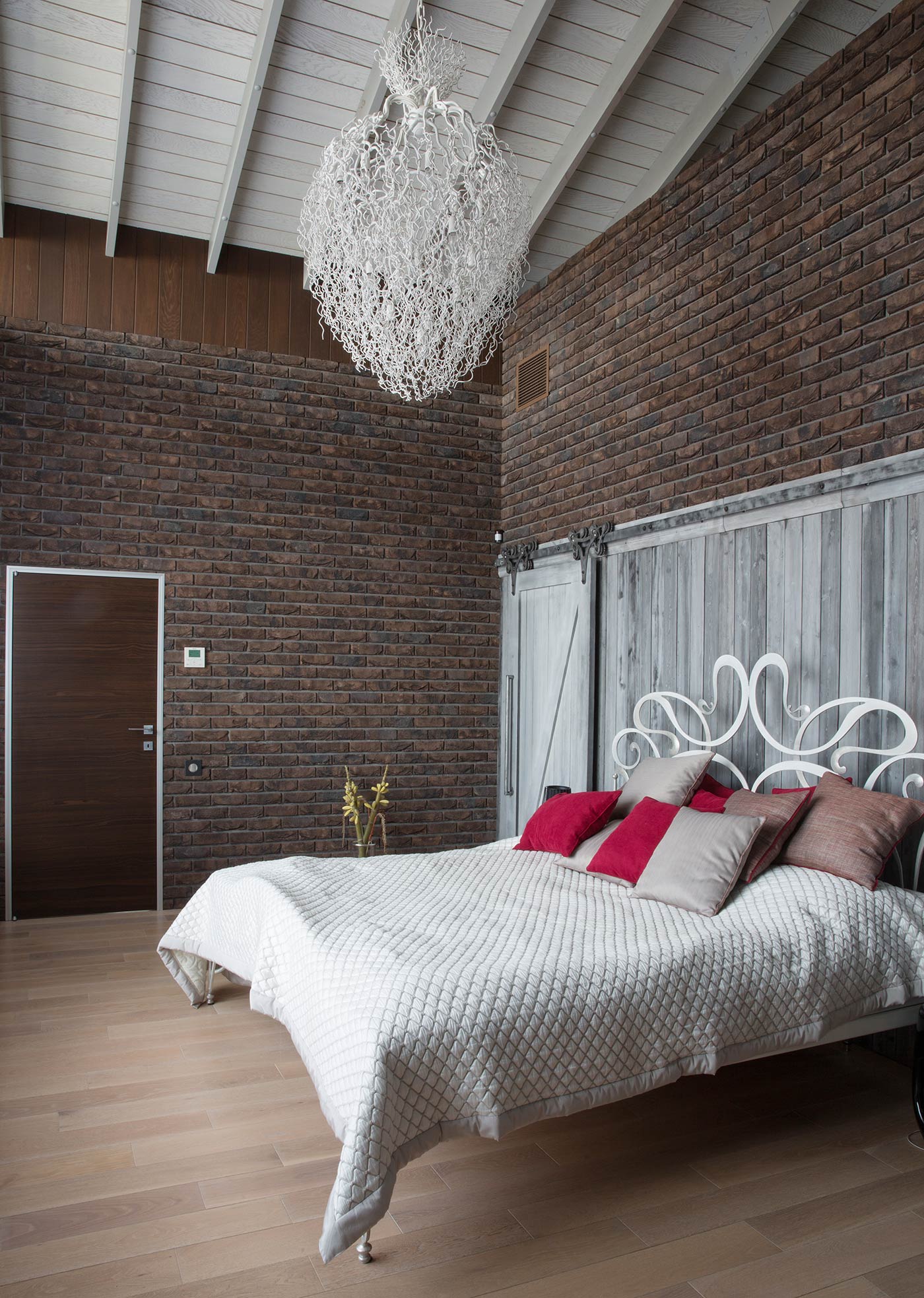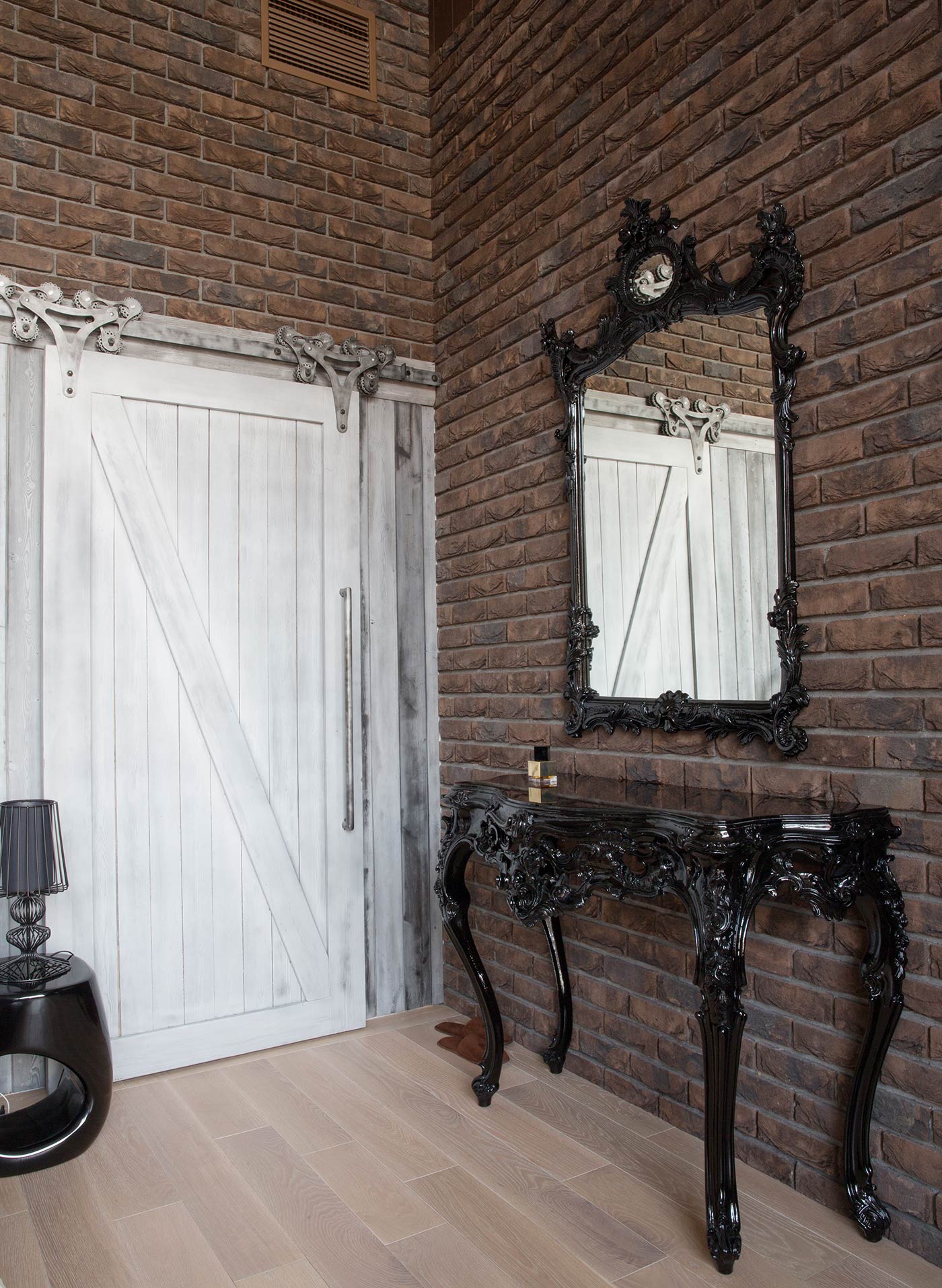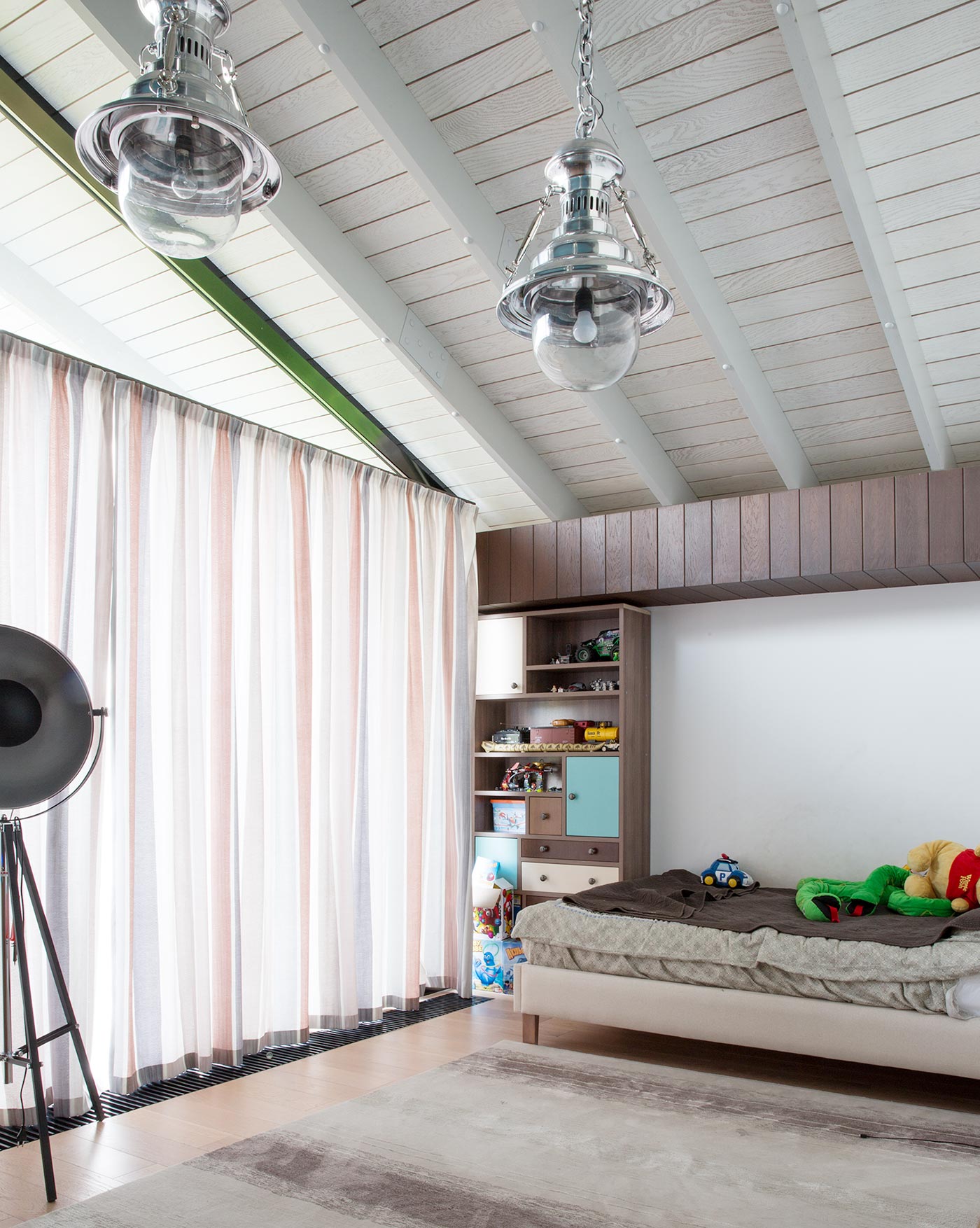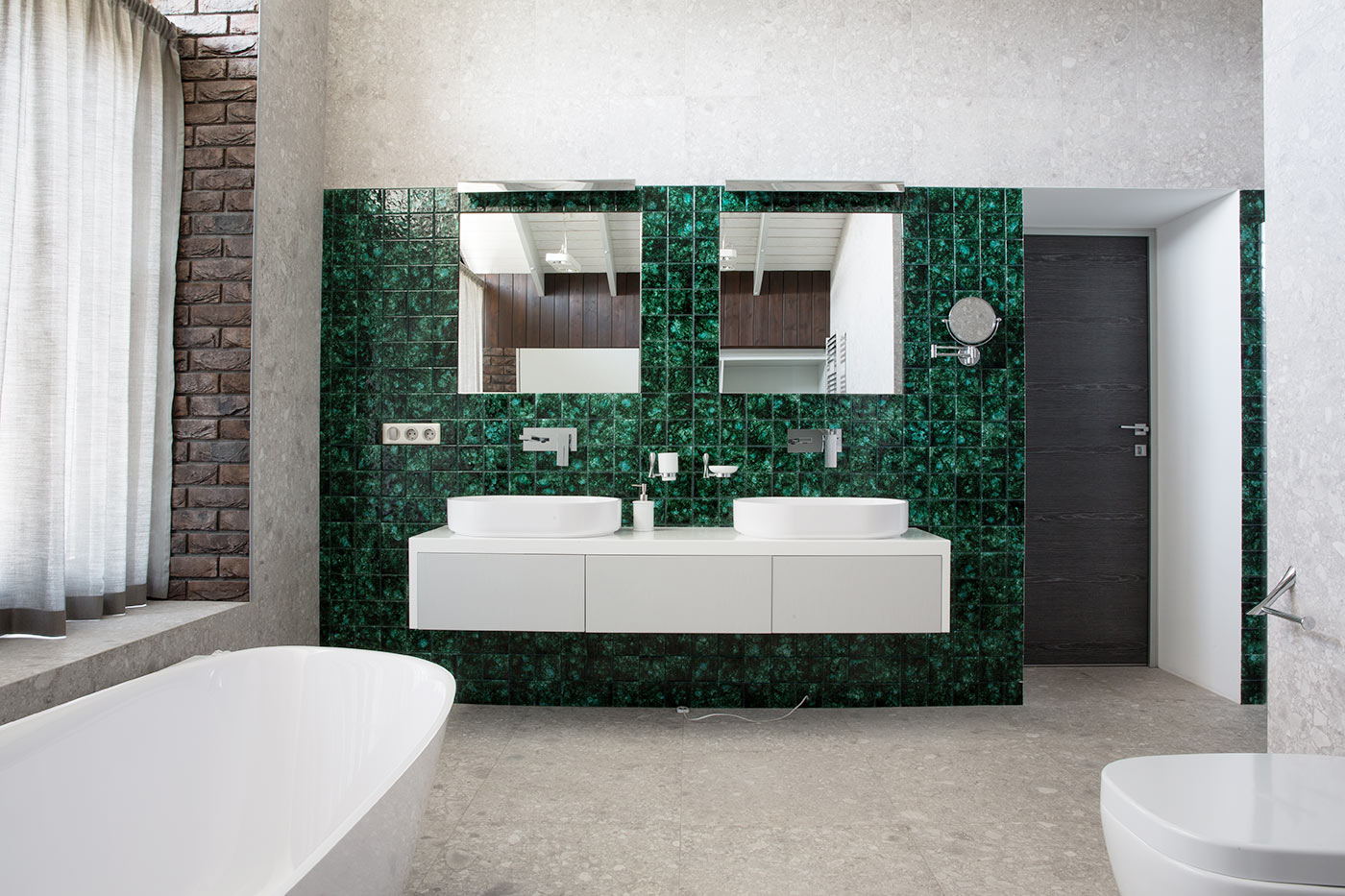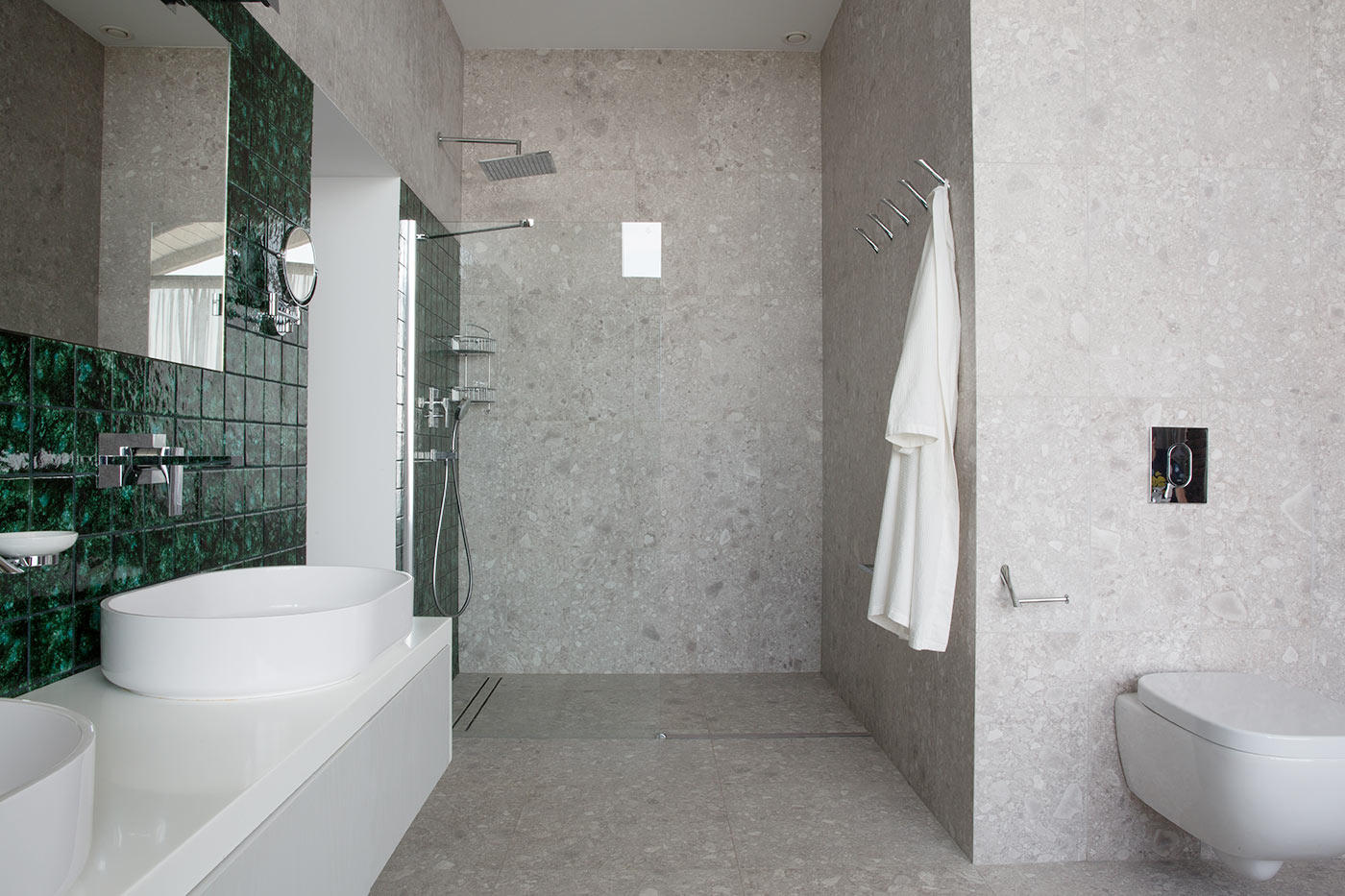 Project design by CHADO | Photography by Inna Kablukova