It's always such a wonder to see innovative design play with nature and respect its surroundings, becoming one with the location rather than dominate it. This panoramic country house is cleverly located in the hidden hills of Lima near the Lurin River.
Marina Vella Arquitectos were tasked with the job to create a habitat in harmony with the surrounding tones of nature while respecting the environment and actually becoming a part of it. Just one quick look will tell you that they certainly achieved this goal with Casa Chontay.
The home consists of two main structures, built separately from one another. Each showcase a unique curved shape that hugs the mountain side and leaves you wondering which is the front and which is the back. The idea was to create a structure that coexisted with the environment, not cut into it. So the home appears to have been sitting there for centuries with the exterior covered in natural stones from close by.
One of the buildings houses the kitchen, dining room, and living room. Inside we see sleek finishes of marble, stone and wood, all sourced locally. The floor to ceiling windows give an uninterrupted view of the valley below and the serenity which surrounds it.
A clear path connects to the second structure which is home to three bedrooms, two bathrooms, and an attic for storage. The buildings were made in two phases; one of concrete slabs and then a second where stone, adobe, and cane were used to finish it all.
The same natural materials are used throughout in the decor and even spill onto the adjoining patio where family and friends can enjoy sitting around and relaxing by the pool or swinging away in one of the nearby hammocks.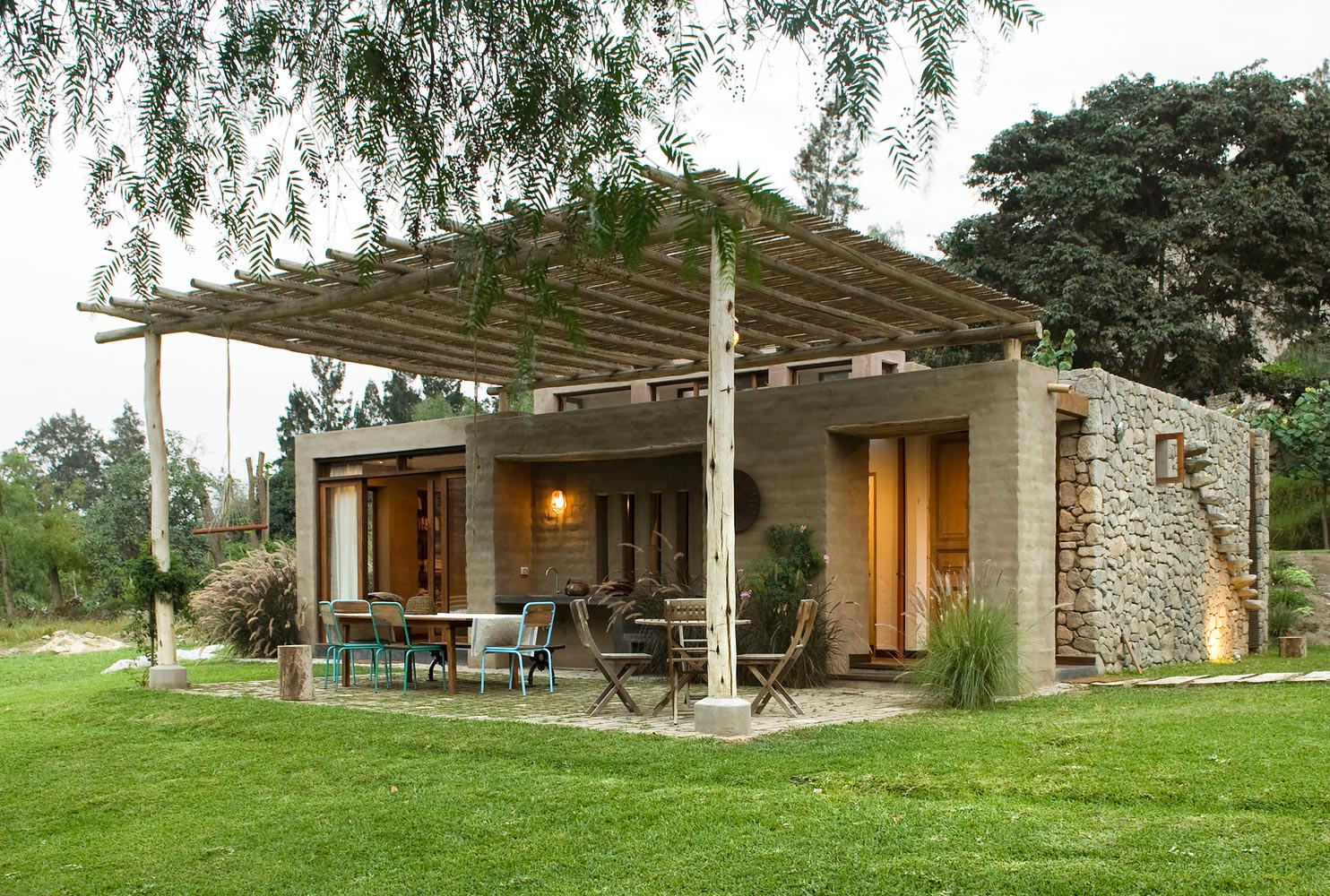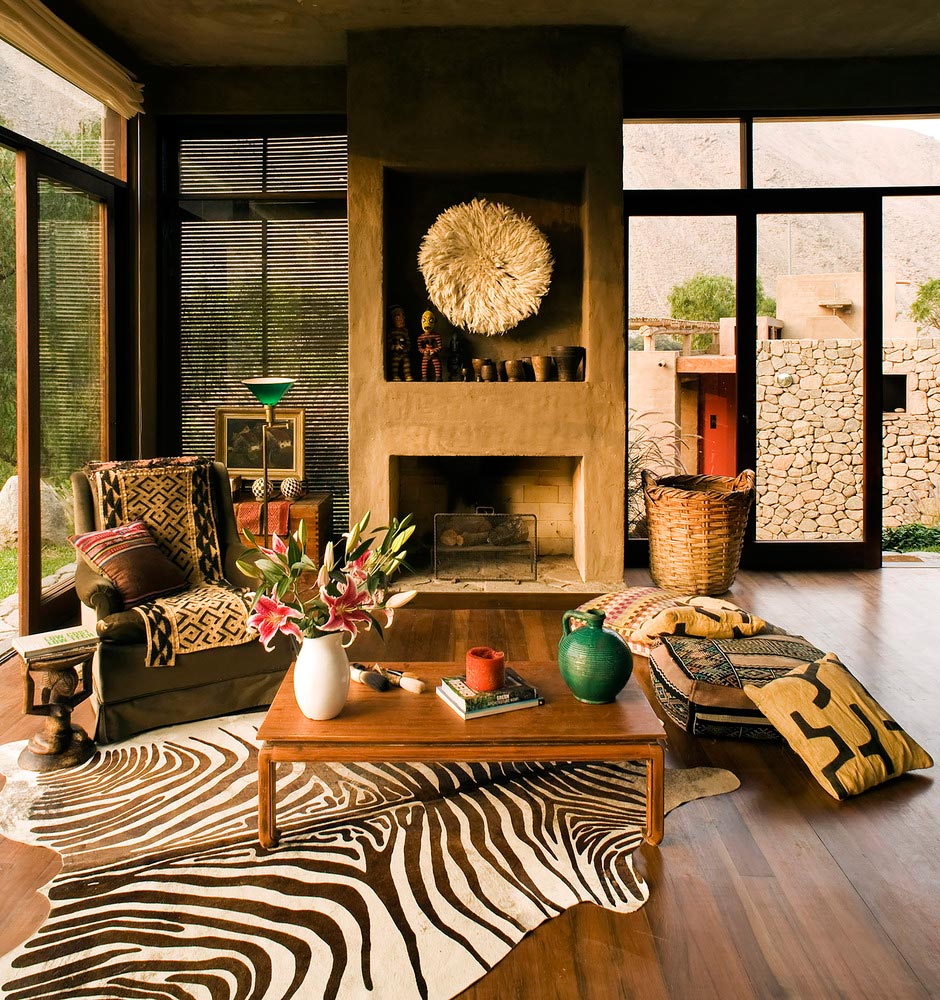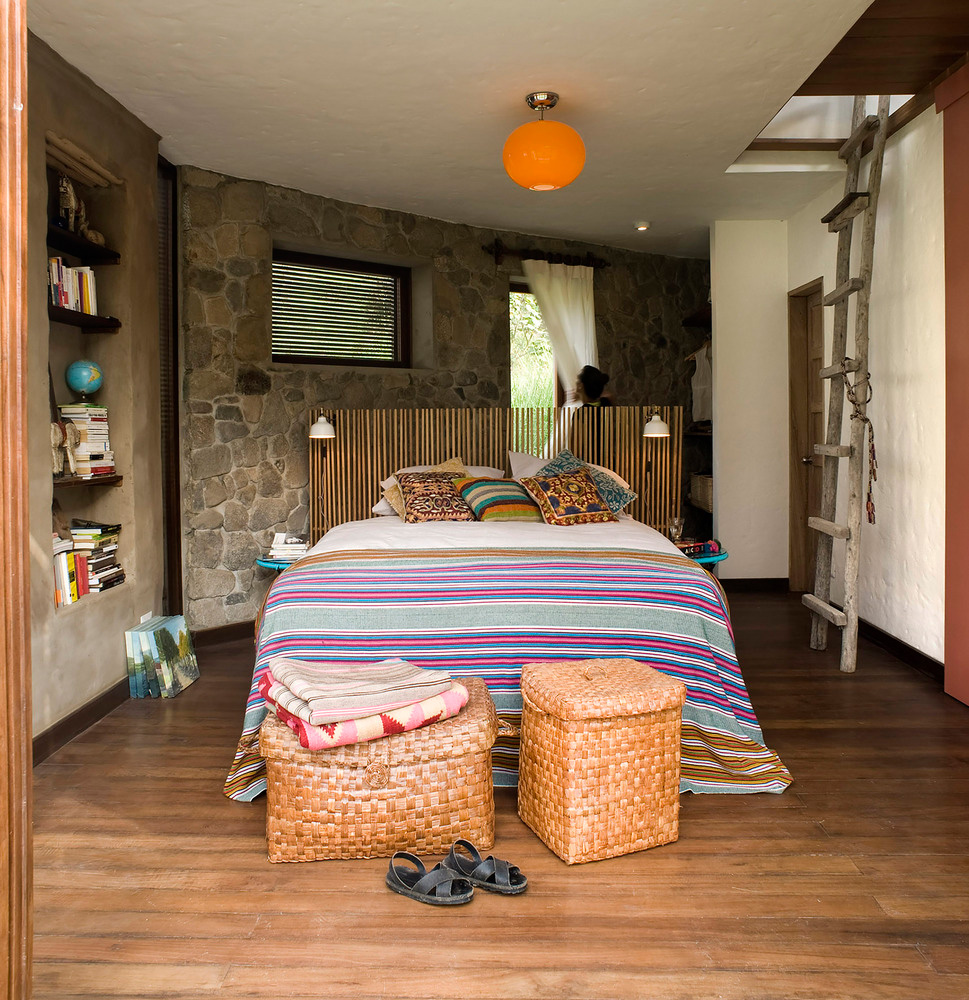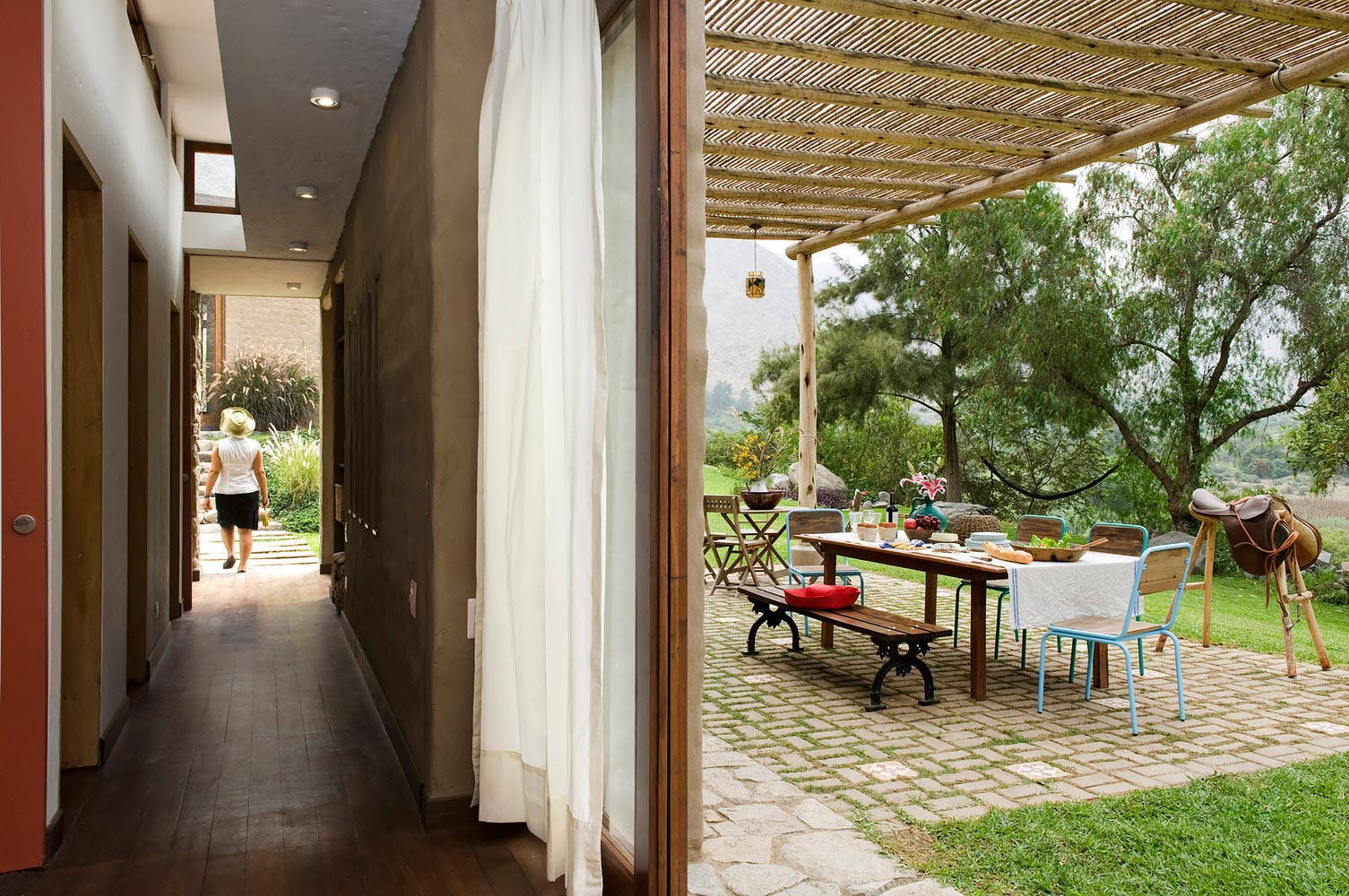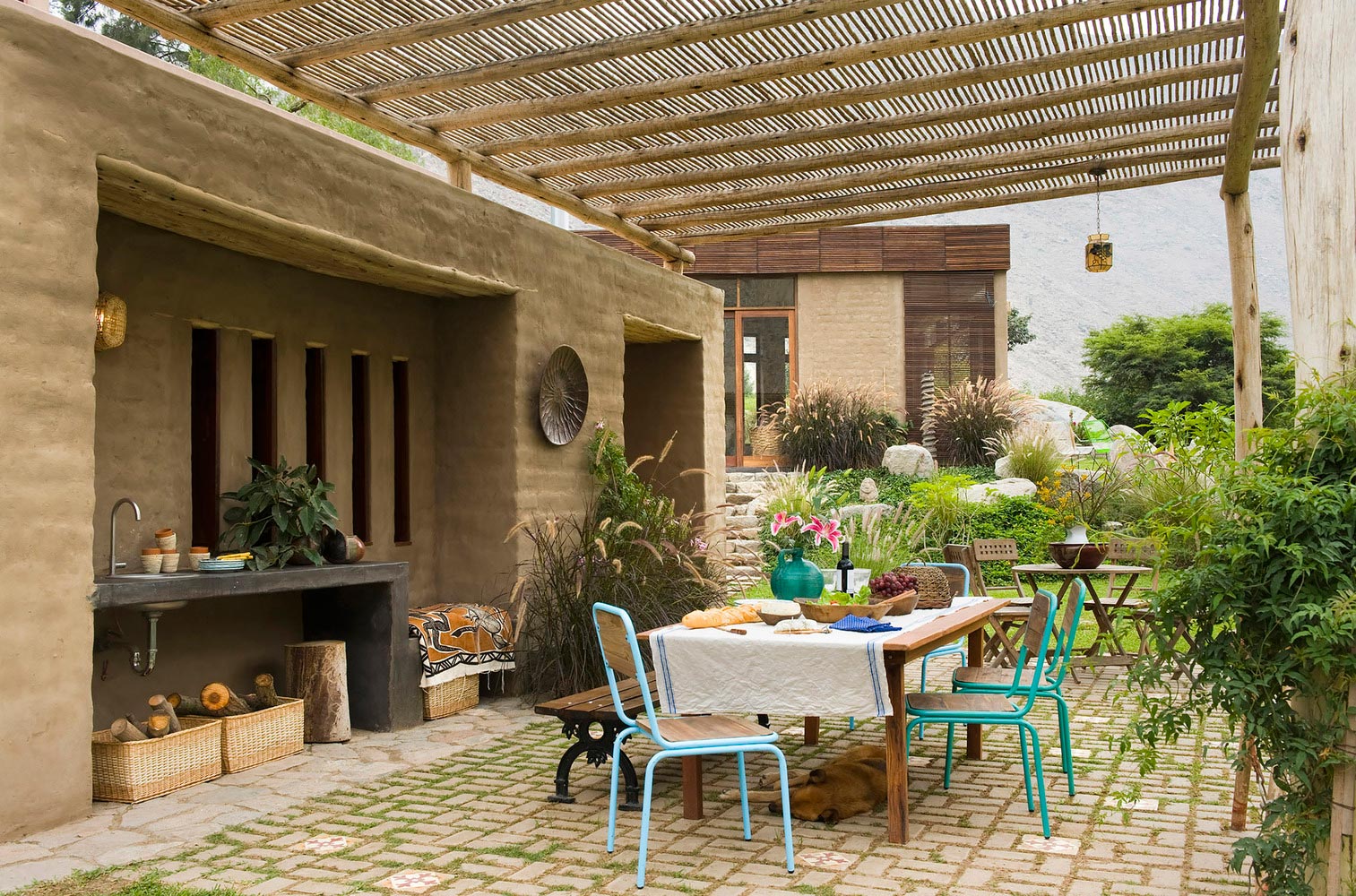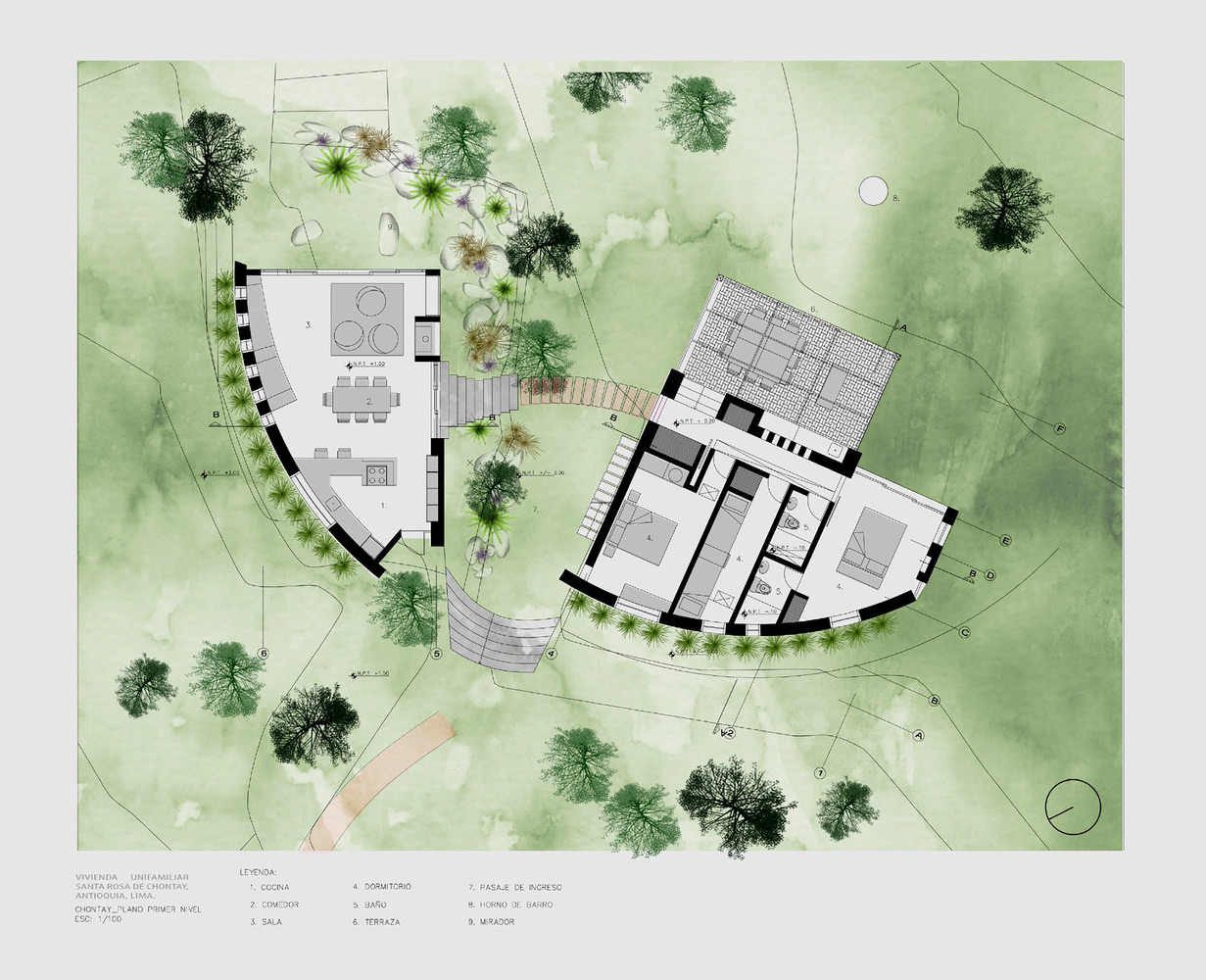 Photos by Gonzalo Cáceres Dancuart