A minimalist fantasy, the D58 House in Mikolów, Poland is a striking design that draws on contemporary sensibilities and elegant simplicity. Polish architects Widawscy Studio carve out smart and seamless spaces in this modern house design. Tapping into the very fundamentals of architecture, they break free of the residence's limited footprint and constraints.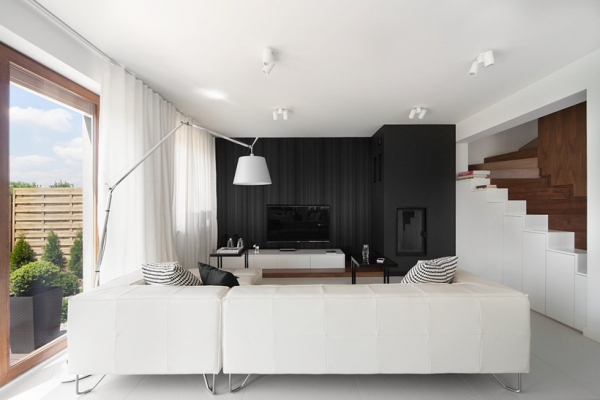 Warm walnut surfaces balance the objective clarity of black and white that dominates this interior design scheme. A purist composition of solid volumes meets in each space of this modern house design to create stark statements of progressive living. Within this carefully controlled palette, the designers explore a variety of materials and textures to add lucidity to the flow and interaction of various functions. These elements and materials also help enhance the minimalist tone of the design that offers generous, uncluttered spaces.
The social core, arranged in an open-plan layout, occupies the ground level and engages freely with its manicured surrounds through large, walnut wood framed openings. Accents and accessories are in keeping with the strict color scheme and blend in beautifully while adding subtle hints of texture and play. The master suite lies on the first floor and extends this flavor upstairs. Storage is largely concealed throughout the house to preserve the design's original intent and impact even when in use.
A fascinating interplay of color and volume, this modern house design strips away the superfluous to arrive at a stunning expression of minimalist beauty.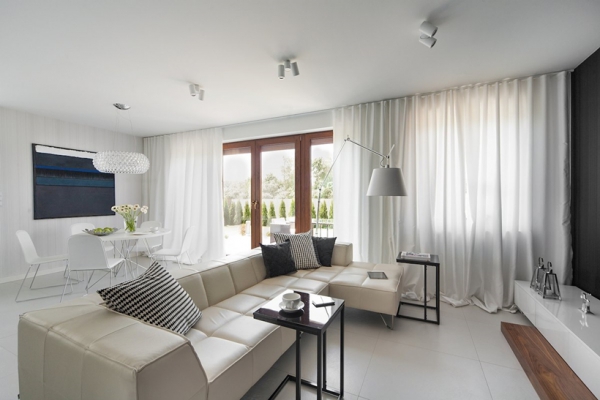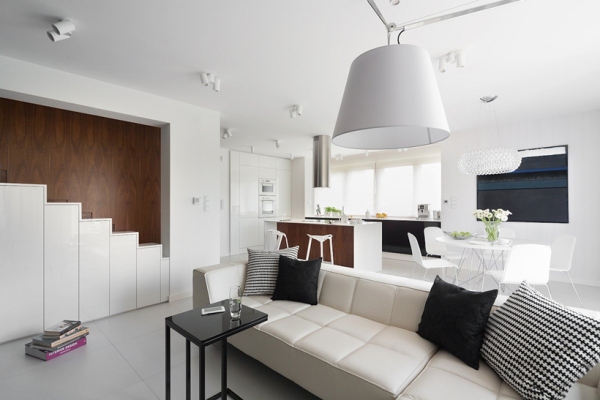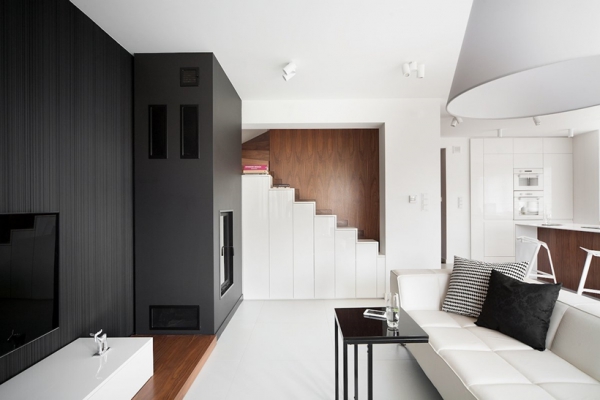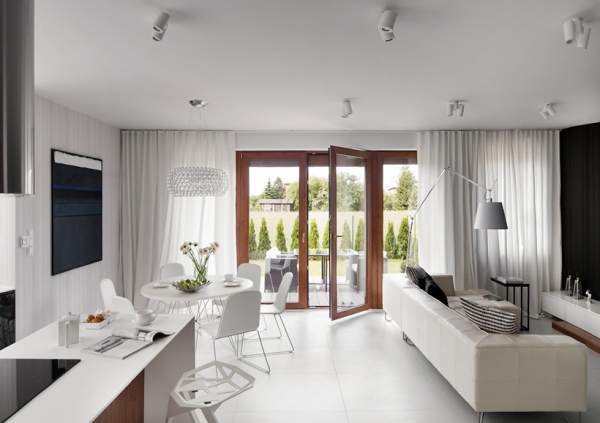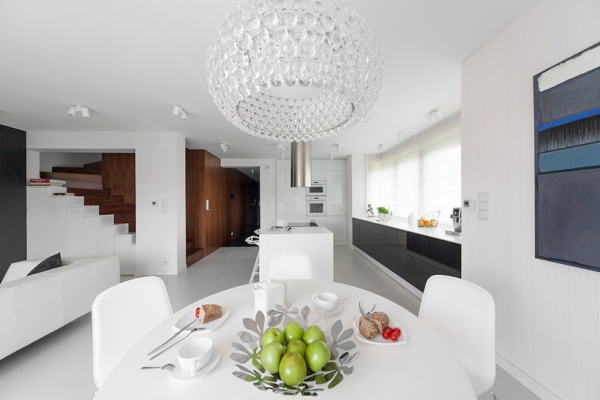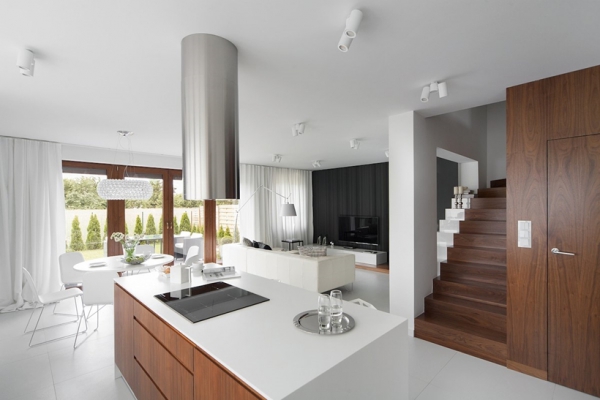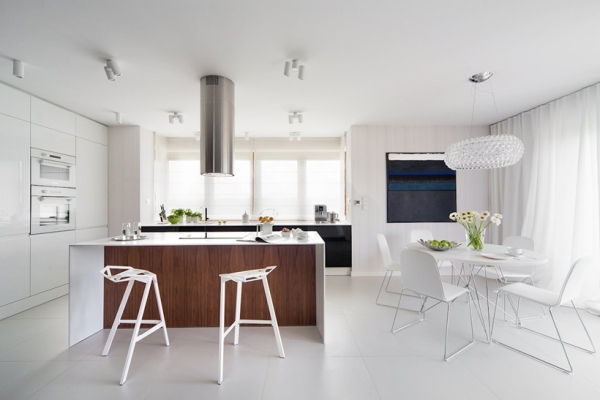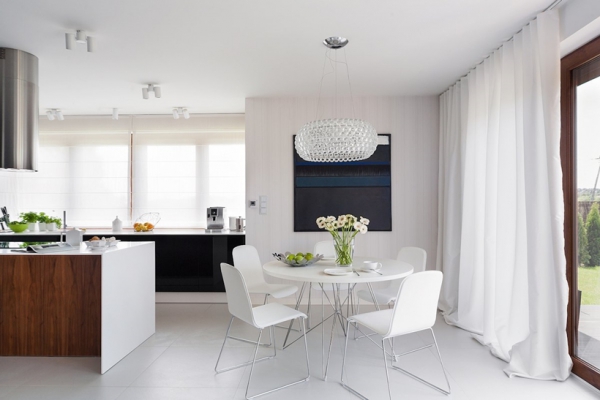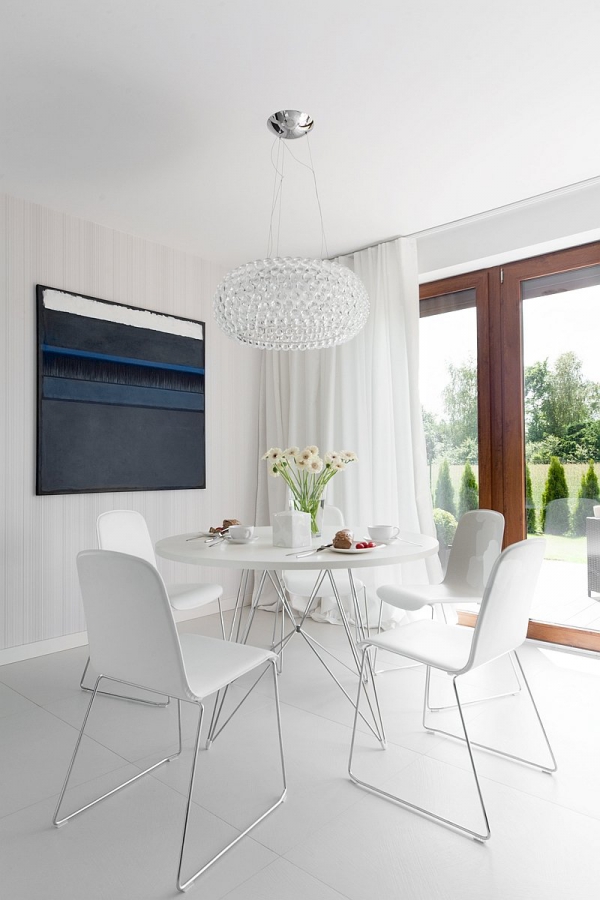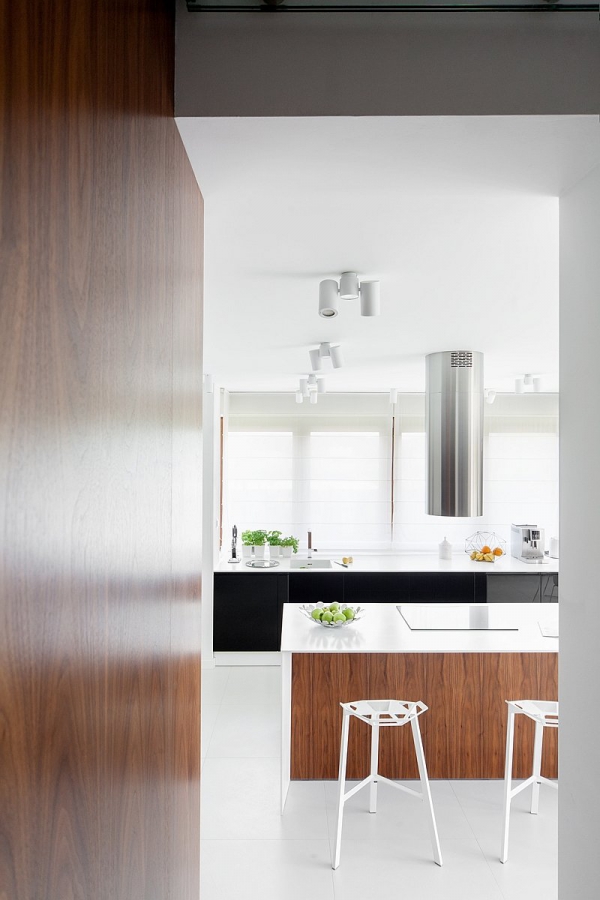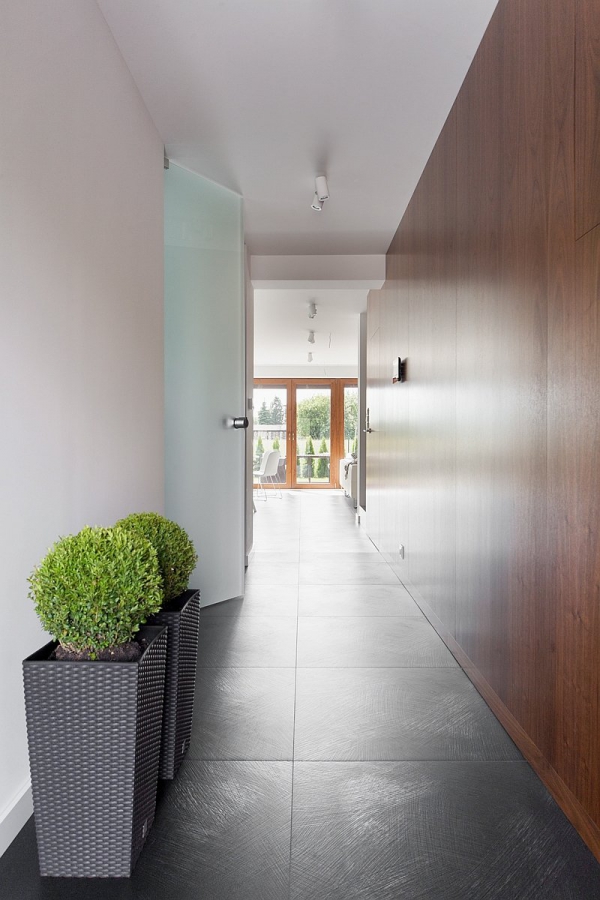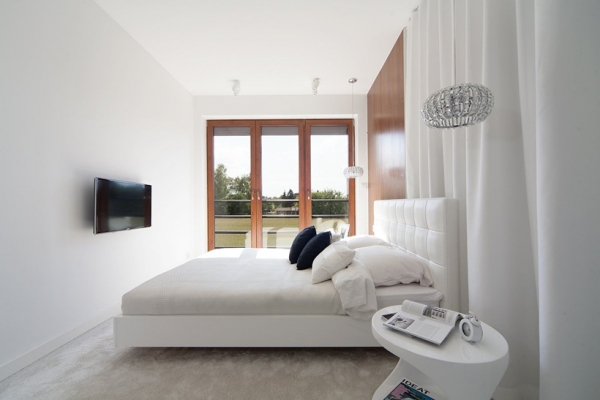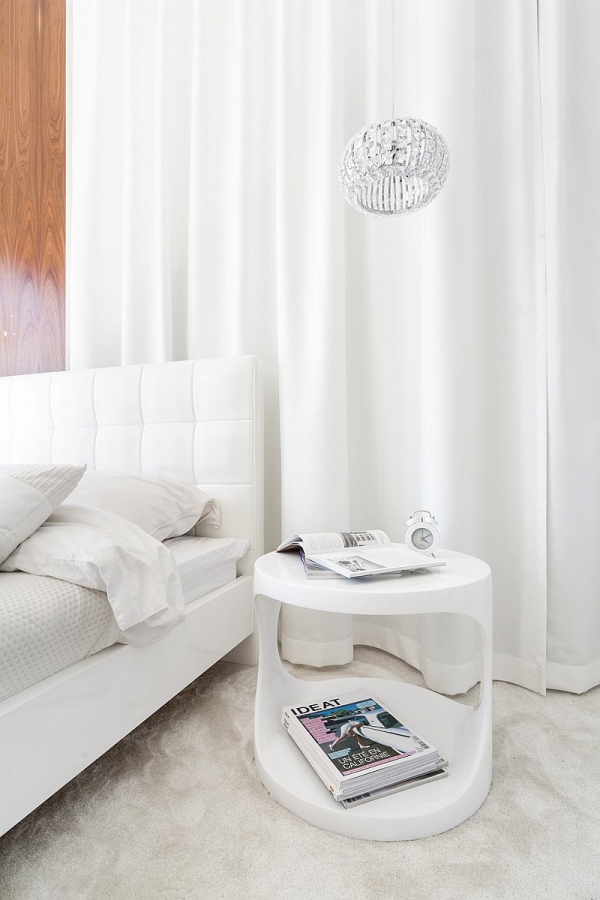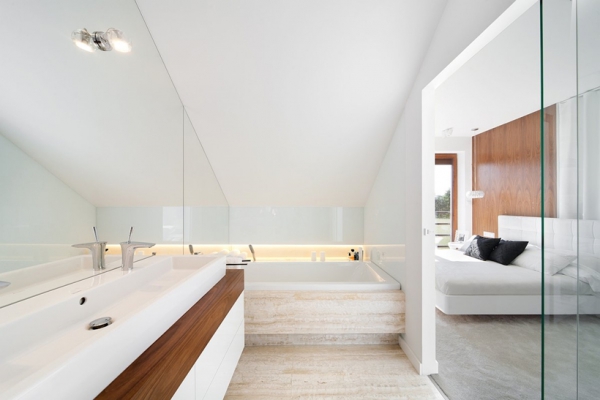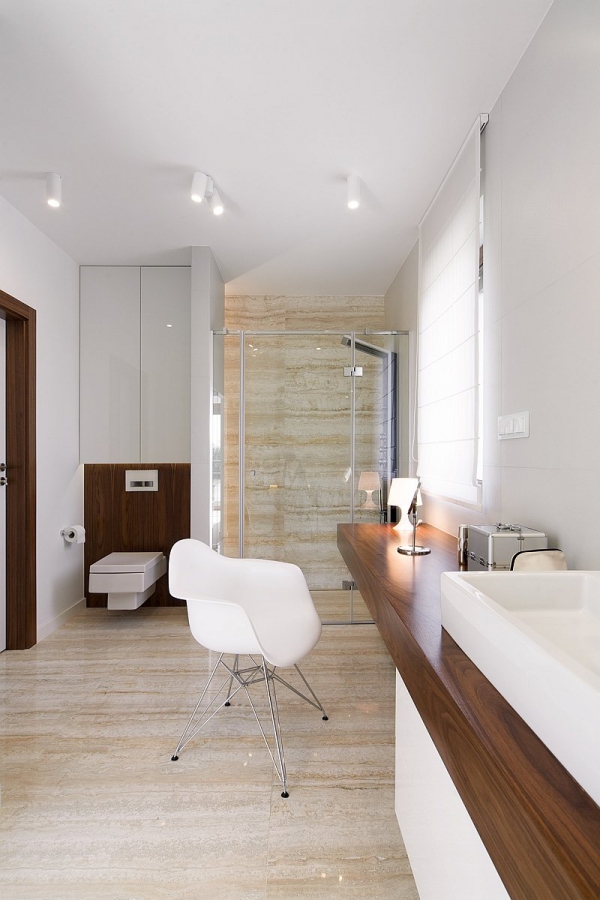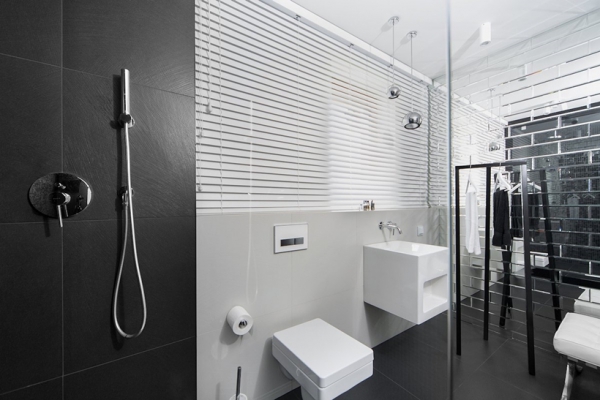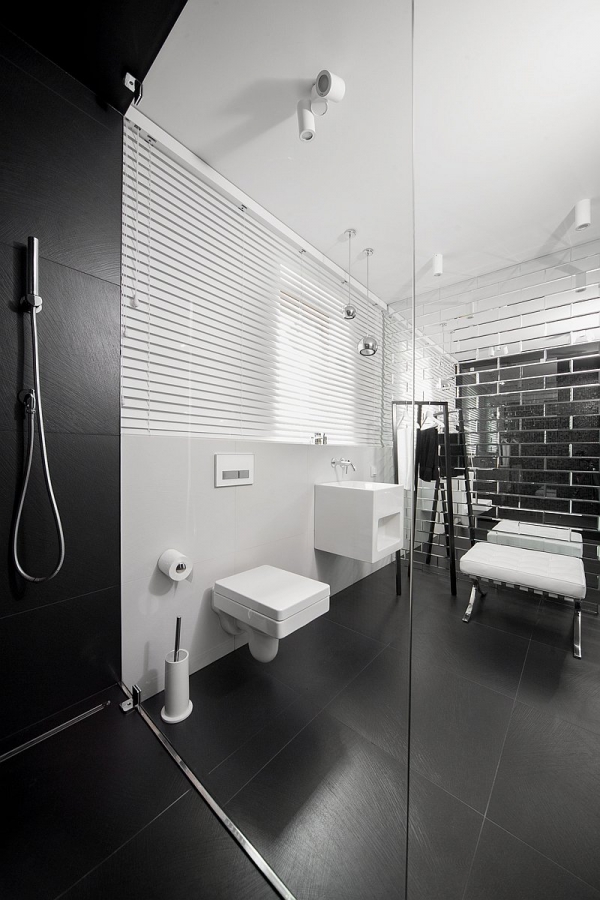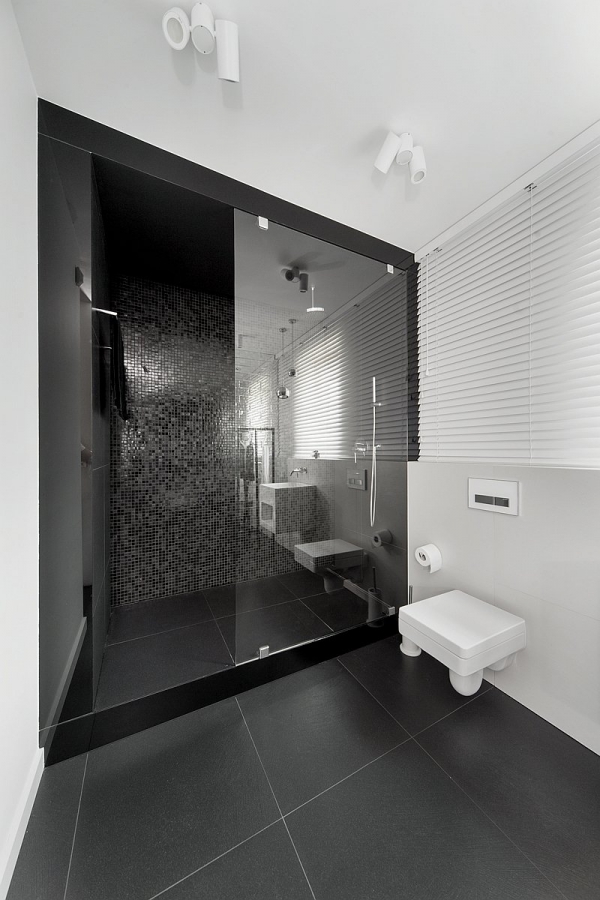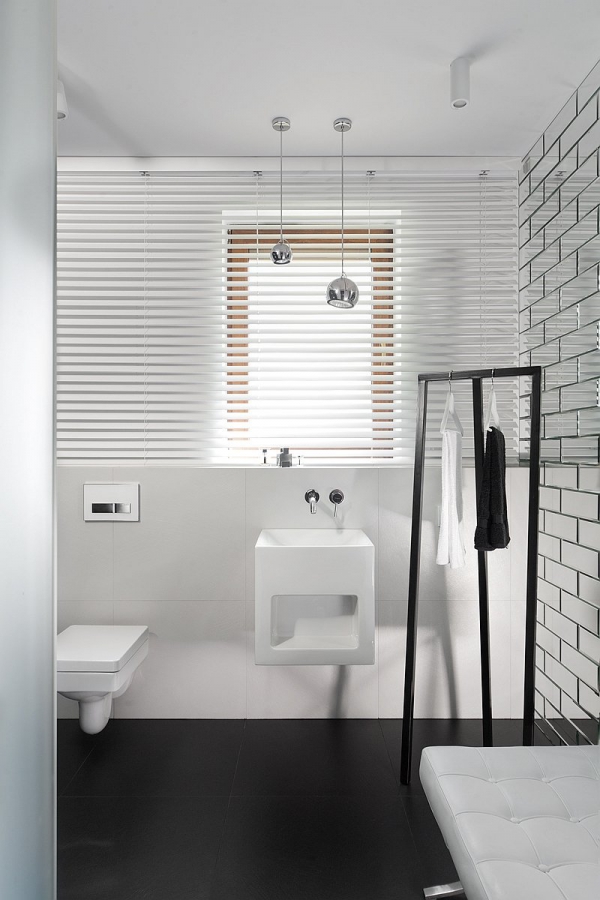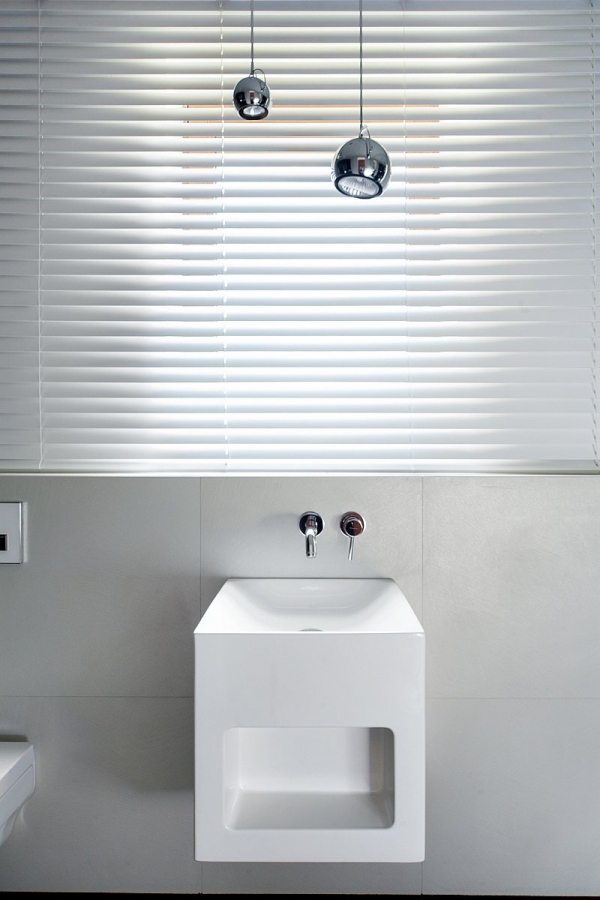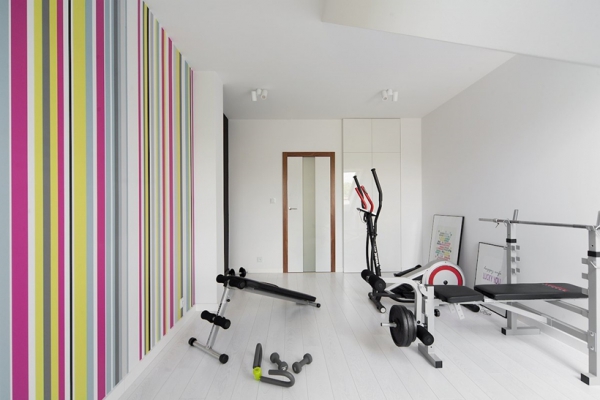 Photos: Tomasz Borucki