Visitors and owners have Atelier dnD to thank for the breathtaking experience they enjoy at the Dinesh Mill minimalist bungalow. The home is located in Gugarat, India and boasts a pleasantly serene décor which imitates nature in terms of color and shape. The space is evidently designed to ensure that the interior as well as the exterior is enjoyed.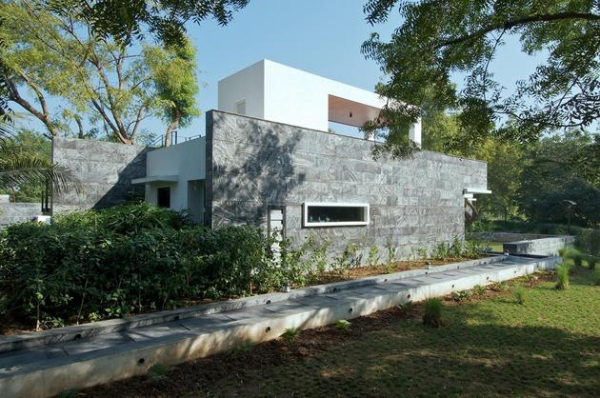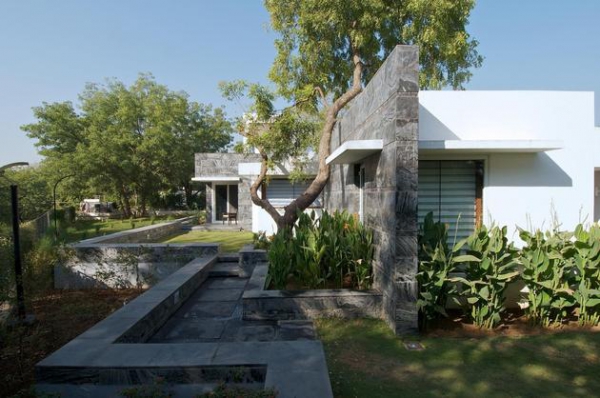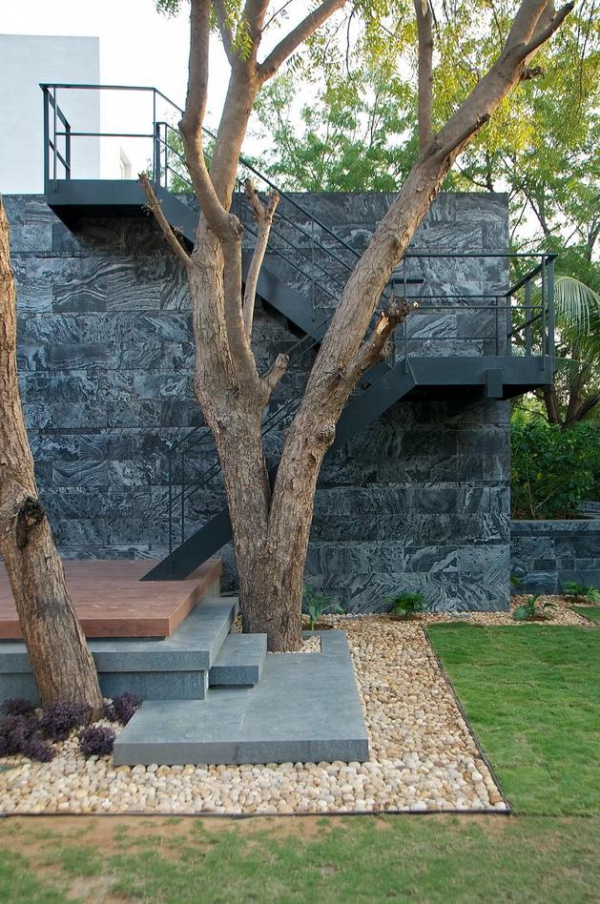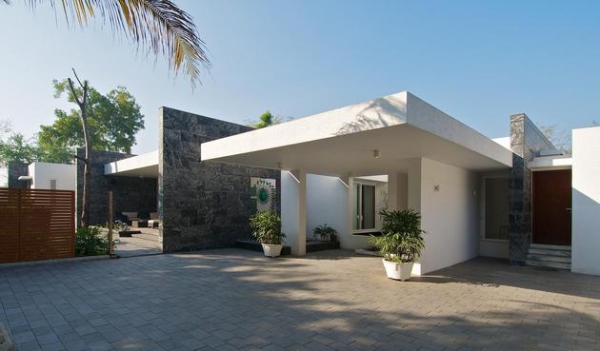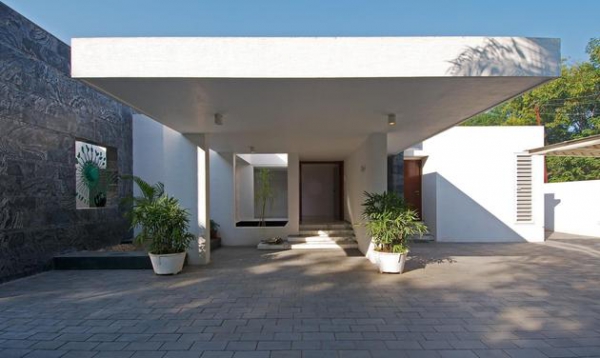 The front of the home is delineated by beautiful silvery walls which protrude from the building and add an air of class to the residence. Light grey tiles cover the entire surface leading to the entrance of the building. The core of the building is painted pristine white and dark silvery hue of the protruding walls. The overhanging roof is supported by two majestic white columns each of which is adorned by fluffy potted plants.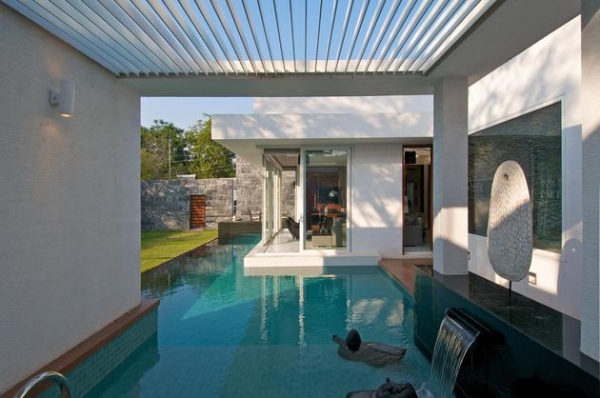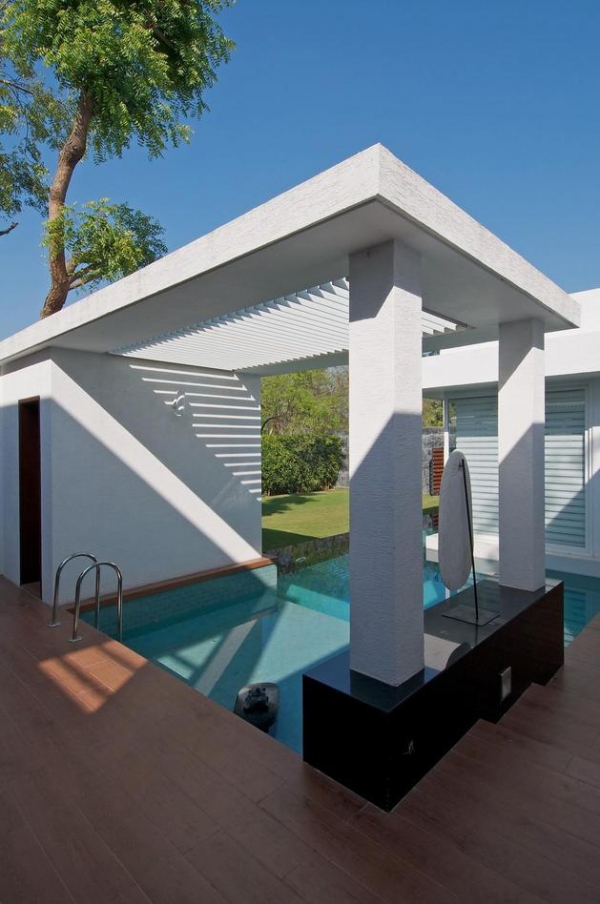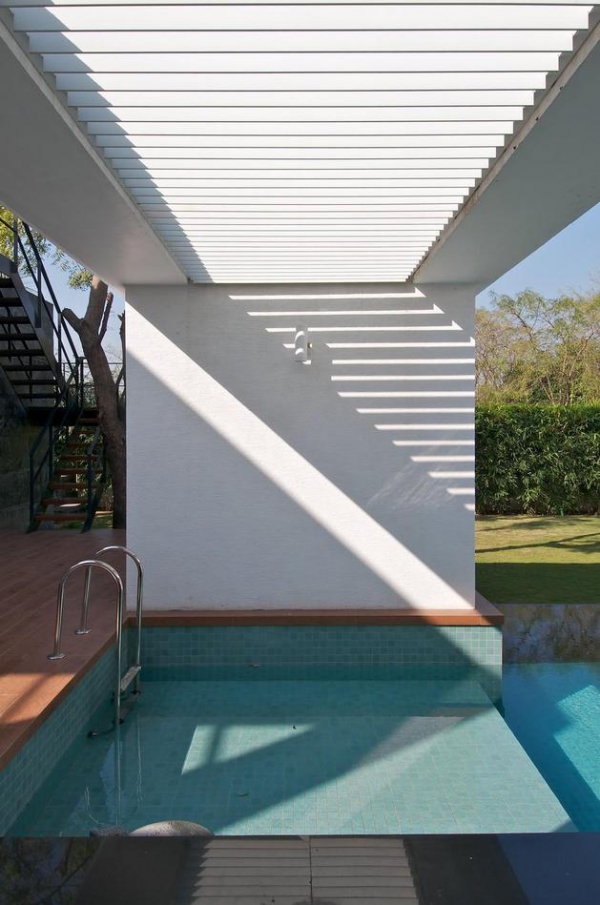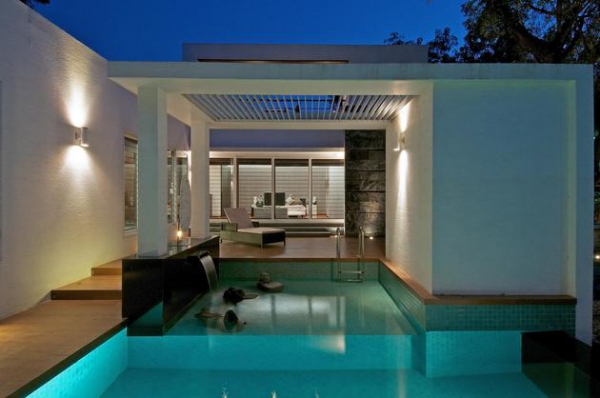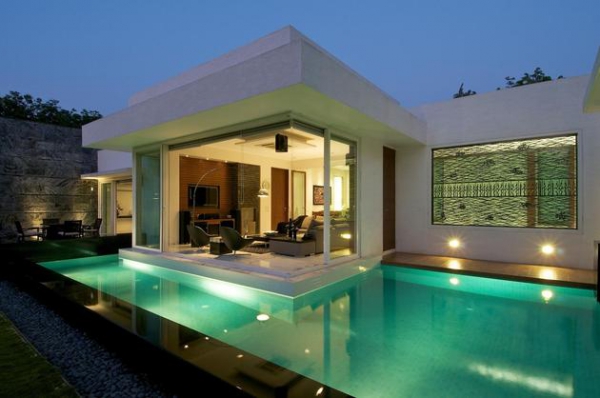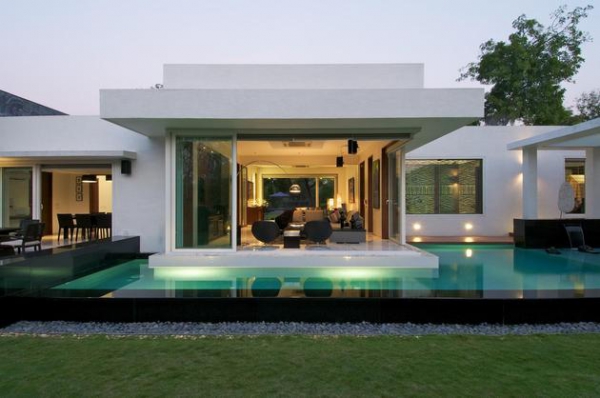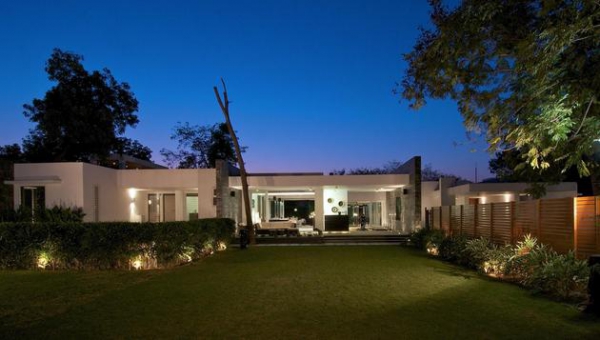 The pool area, which is part indoor (as a result of an arbor that links it to a master bedroom) and part outdoor, has a spa-like appeal. A beautifully lush plant fringed lawn extends from the outdoor section of the pool. Beautiful camouflaged lights around the perimeter of the lawn add character to the space at night or late evening.
This fabulous minimalist bungalow is, without a doubt, a dream materialized for peace seekers who visit or spend time within its walls.