Villa Fabrica is located in Santorini, Greece, and it's the perfect combination between cozy interior design with pieces of machinery from its factory days and beautiful Greek architecture.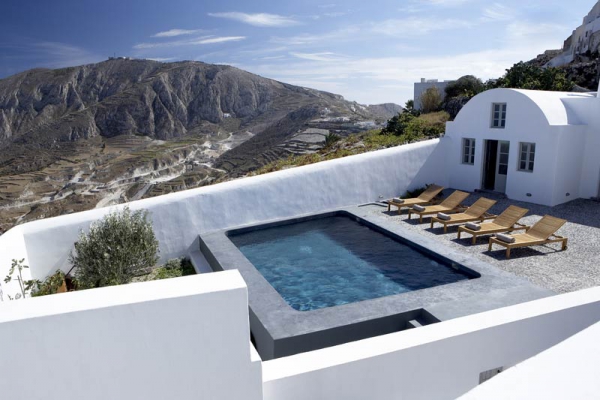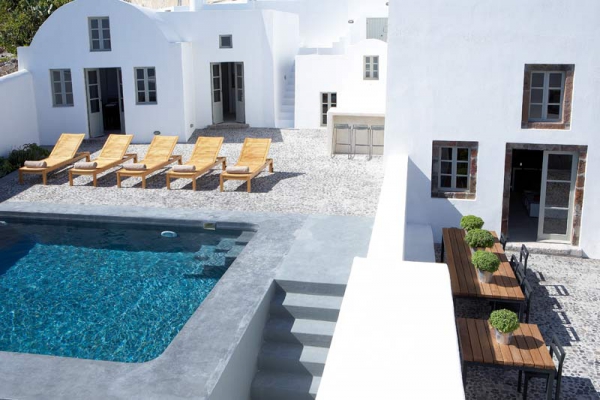 The pool area is simply superb. The blue water looks fabulous with the gray, and the wooden loungers add a significant amount of warmth. Luscious plants sit in front of the pool, bringing a wonderful green to the area. From the pool, you get a fabulous view of the mountains, the open sky, and the serene waters: positively gorgeous.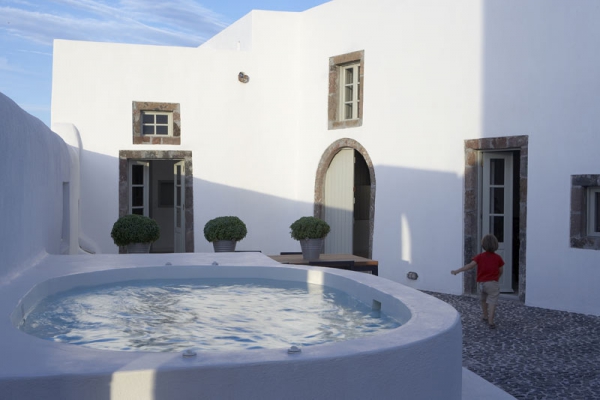 We love the outlines surrounding the doors and windows of this white villa, they add a significant amount of interest to the exterior of the home. The walkway is fabulous, adding a magnificent pattern to the fabulous architecture. Three potted plants add a touch of green to this area, and a luxurious hot tub occupies the space.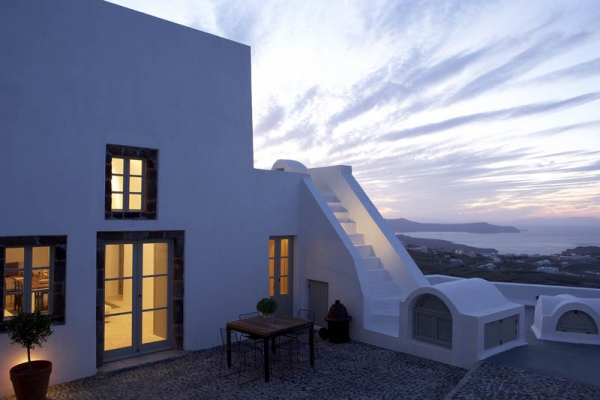 There are so many wonderful outdoor areas in this white villa.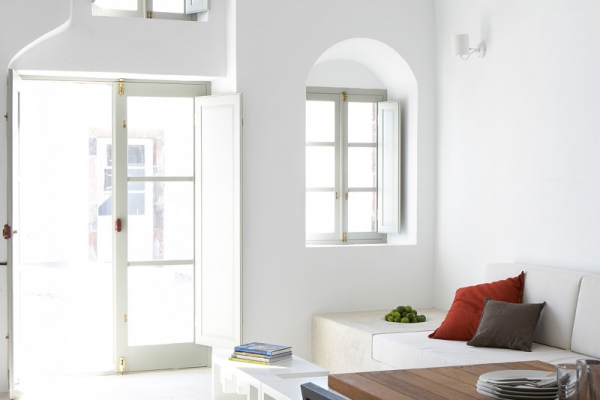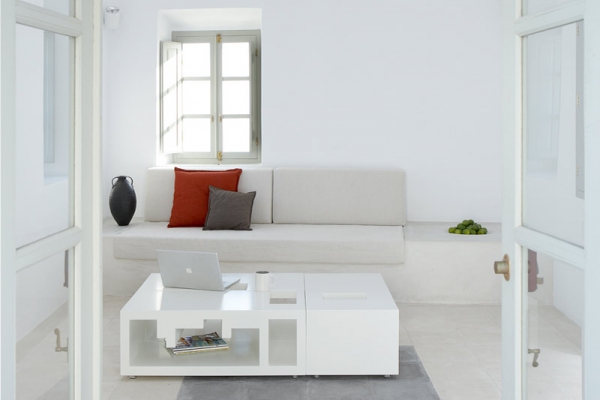 Numerous windows allow a significant amount of natural light into the home. In the living room, color is added through accent pillows and a touch of décor.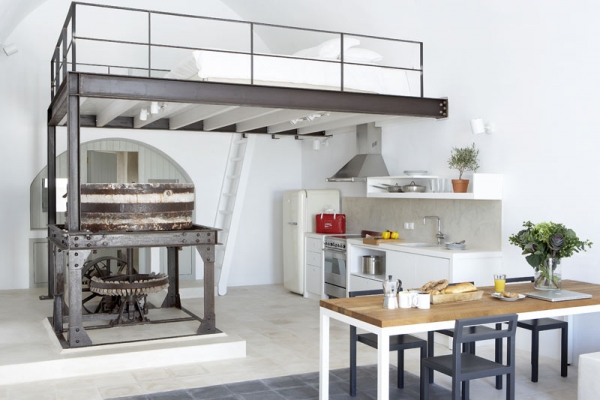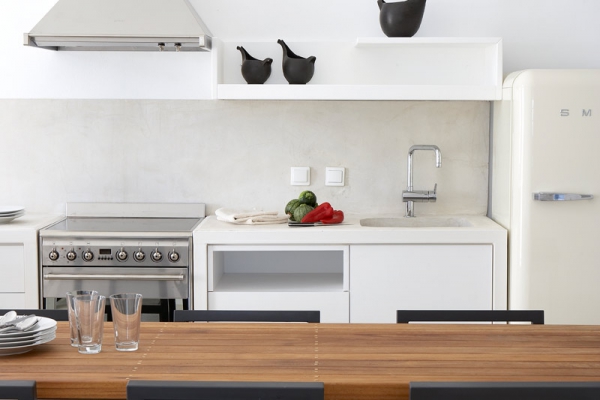 The factory machines give this wonderful home a fabulous dose of character. The dining area has a white and wooden table and dark chairs. The flowers on the table are wonderful, bringing a delicate touch to this bright design. The kitchen is simple and beautiful. White cabinets, white countertops, and sleek fixtures keep the design modern and a vintage refrigerator adds a little dose of home. We love the small touches of black in the room. Above the kitchen, a loft space provides an extra sleeping area.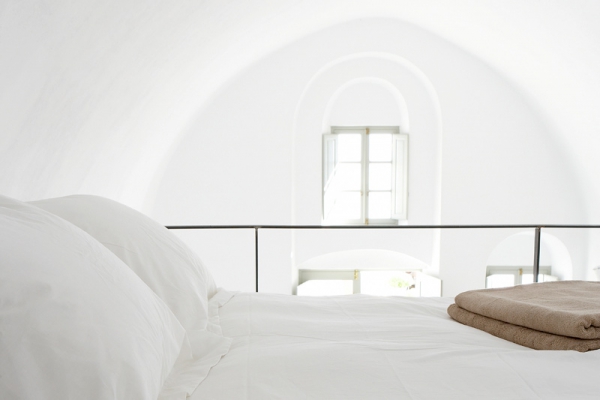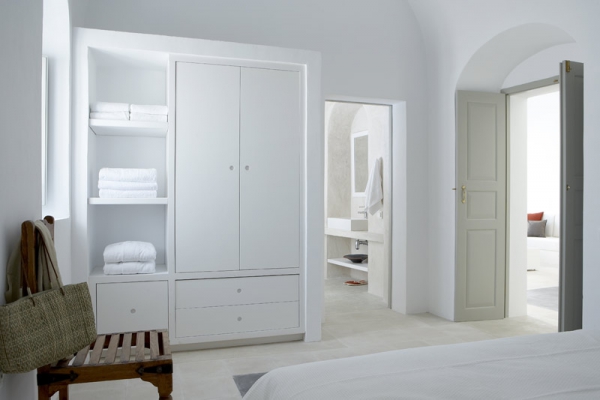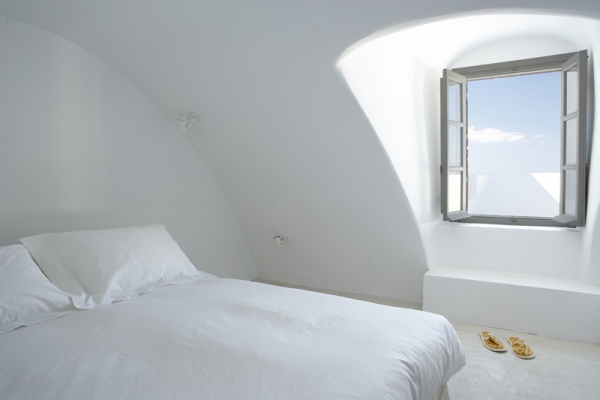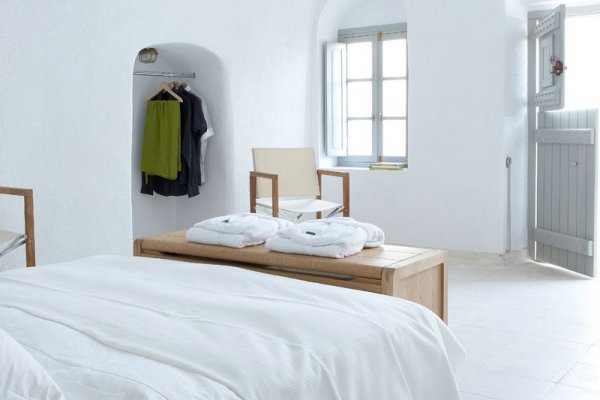 The bedrooms are marvelous in this white villa. We adore the windows, the arches, and the simple design. The gold hardware brings a bit of glamour to this outstanding home.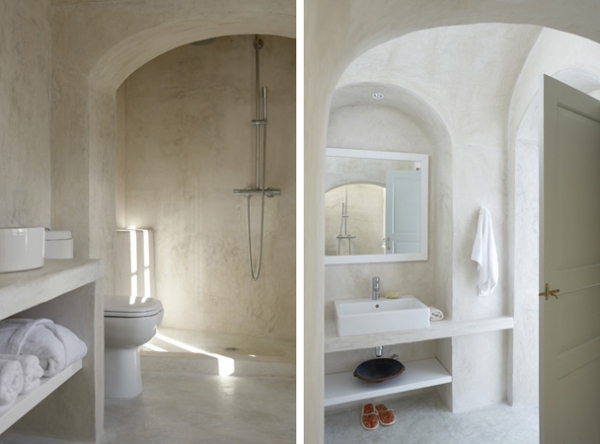 Images found on: Villa Fabrica Santorini
The neutral tone in the bathroom is perfect. It creates a spa-like atmosphere, amplifying the idea of rest and relaxation.