This home exudes fresh and graceful perfection in design. The grey base to the décor is an excellent neutral to build off of and the green accents fit in perfectly.  There is a great mix of nature and modern design with the abundance of plant life and the adorable and current knick knacks, pillows, and fresh décor.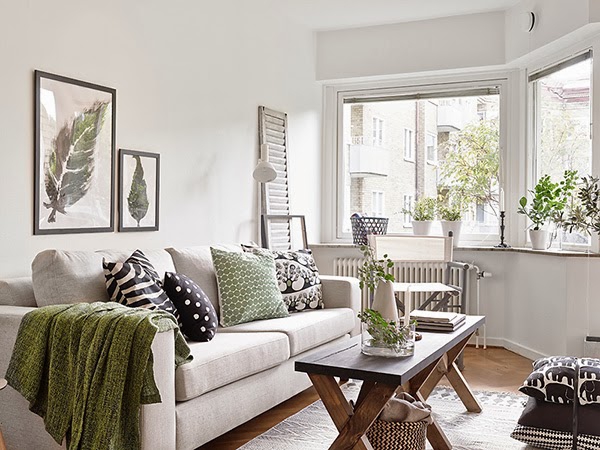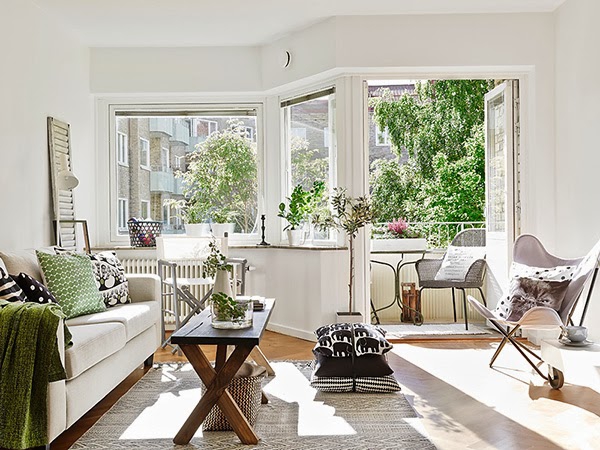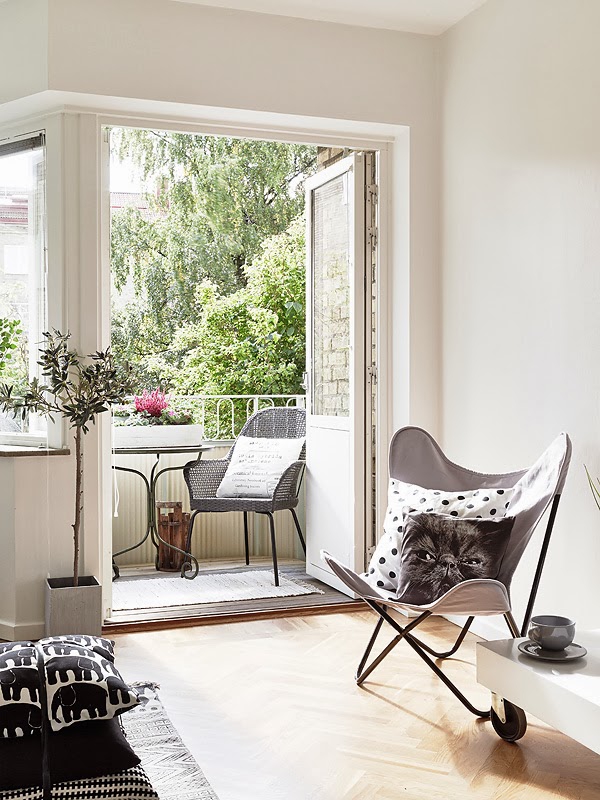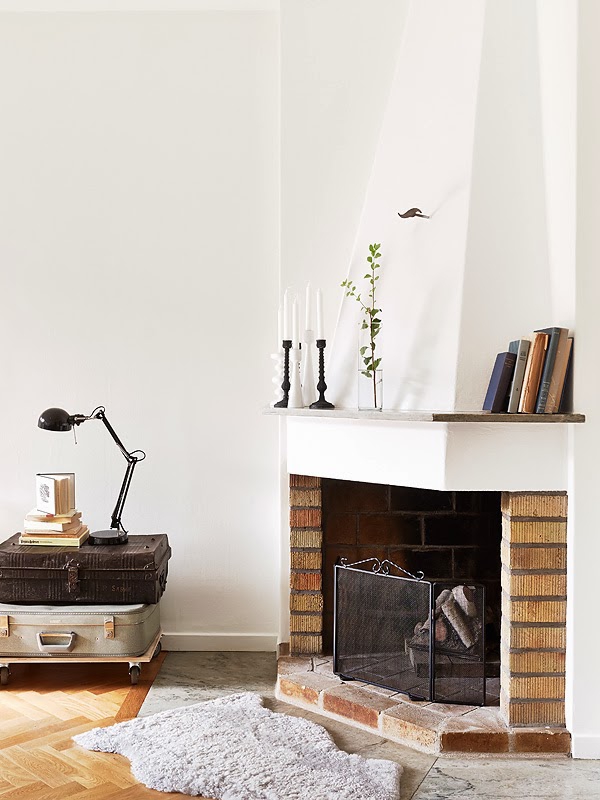 The flooring throughout the home is also so lovely; with alternating patterns in the hardwood floors each room has its own piece of character added to it. The home exudes balance with how it has been designed and decorated; we're in love.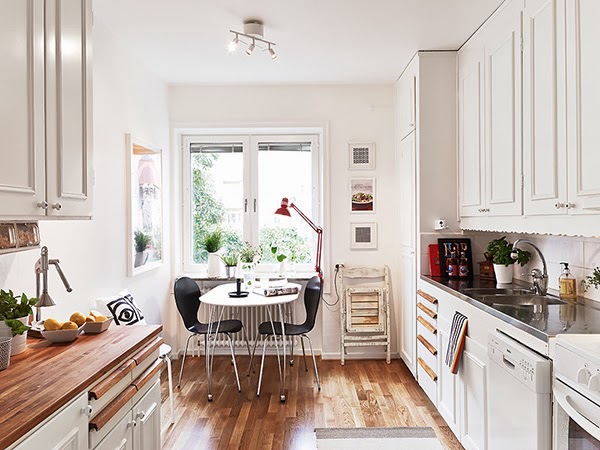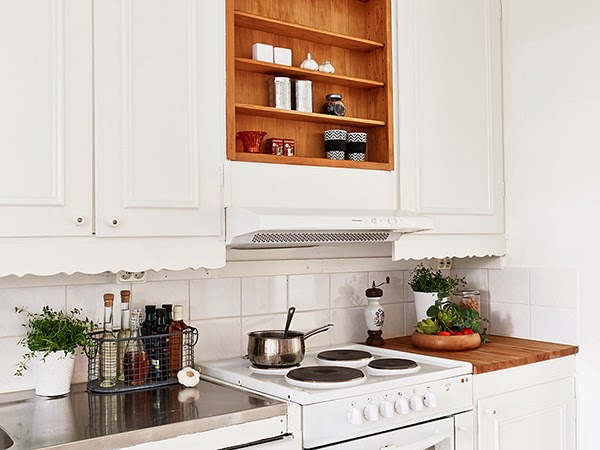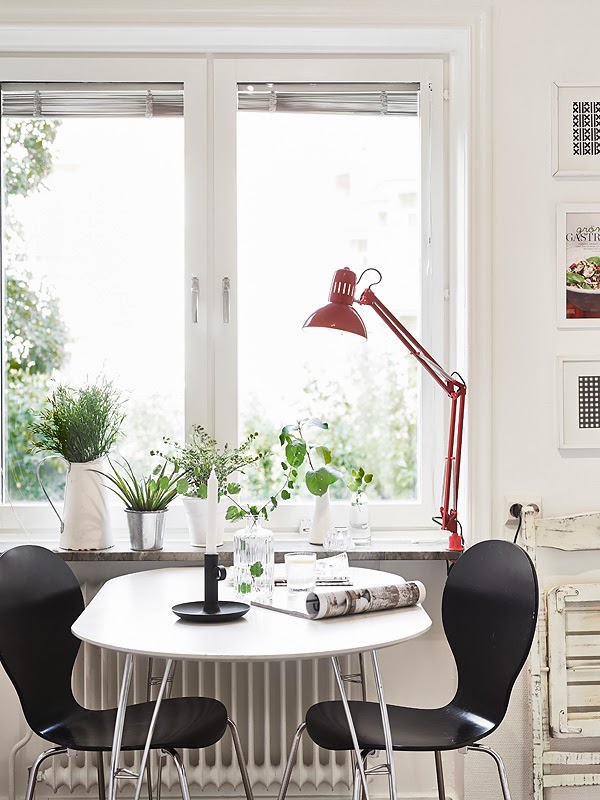 The kitchen is actually one of the more simple areas in the home; white walls and cabinets encompass it but the matching countertops and flooring is an excellent contrast. In here the fresh décor is light and subtle, keeping the area more utilitarian.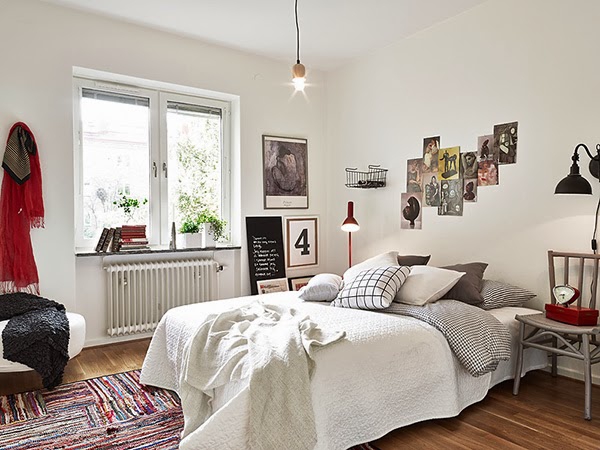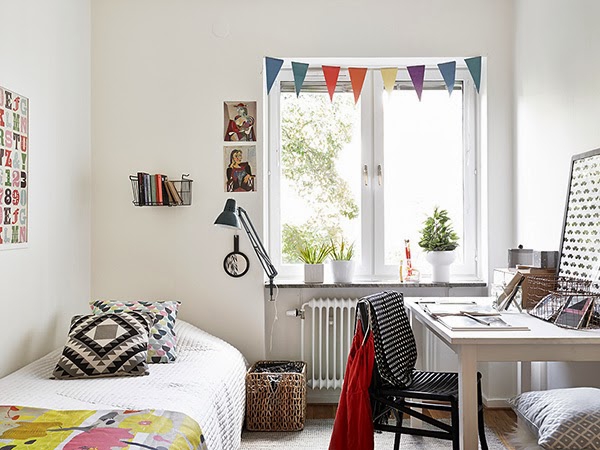 The bedrooms are very comfy, also in all white.  In one room the grey color scheme has carried over. The children's room embraces a little more color, especially the green found in the living area. This room is certainly decorated for a child, but still carries the same sophistication the other bedroom does.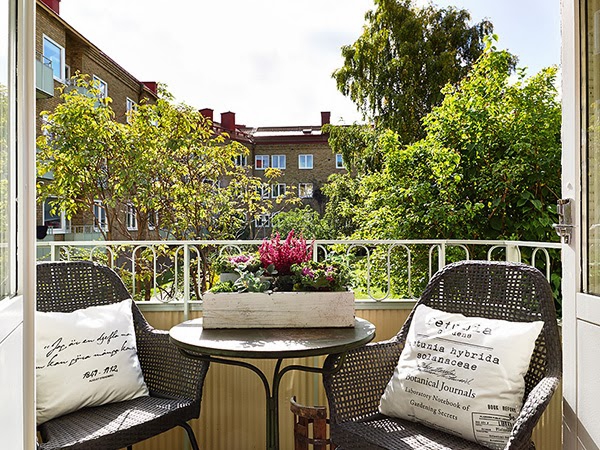 Images found on: Boho Deco Chic (website in Spanish)
There is a lovely small terrace that you can get to through the living room. On it you'll find a cute pair of chairs and a table to sit at while you enjoy the sun and the fresh décor found out there as well. This home is a wonderful example of what you can do with a very simple color scheme and a few pops of eclectic decorations. Nothing has been overdone here and each room flows seamlessly to the other with the beautiful and effortless design found here.