This gorgeous house is located directly on the ocean side in the not-always-so-sunny Ocean City, Maryland. You can't beat a house by the ocean, but when it's gigantic and beautiful, well, you've hit the home jackpot. A true masterpiece by G. A.B. B. E. studio!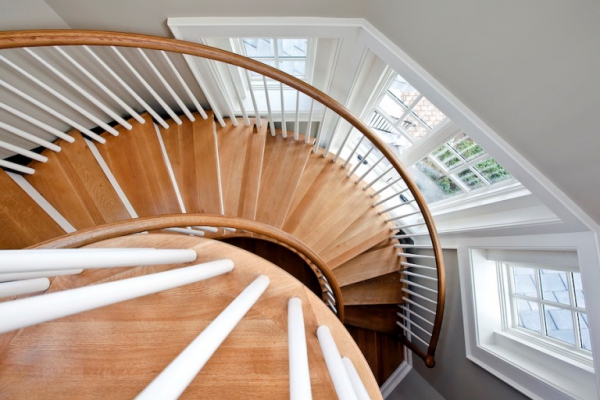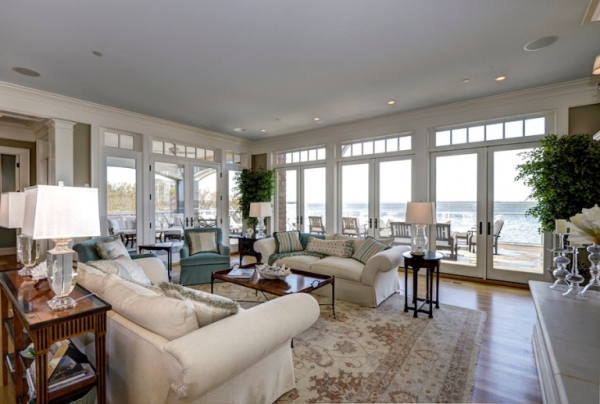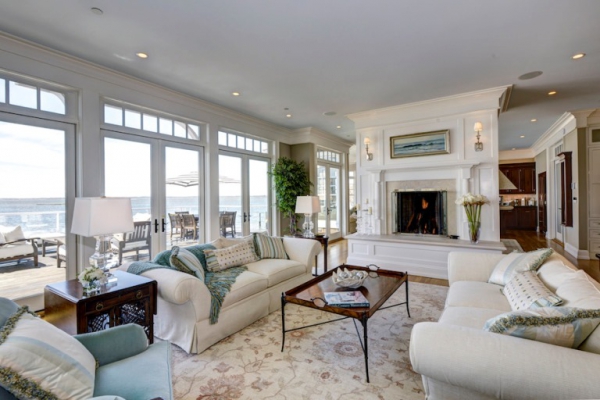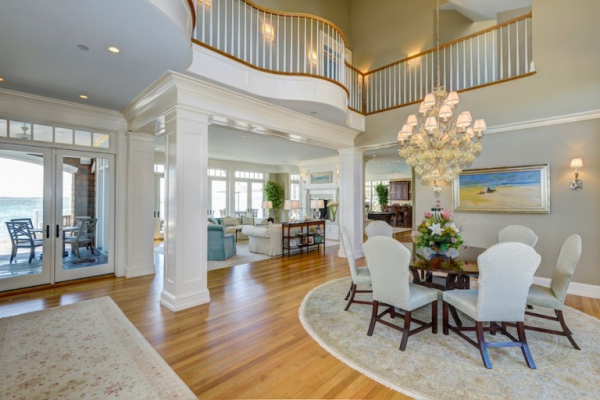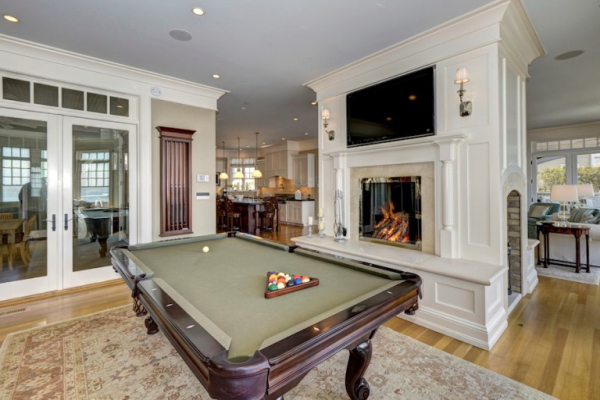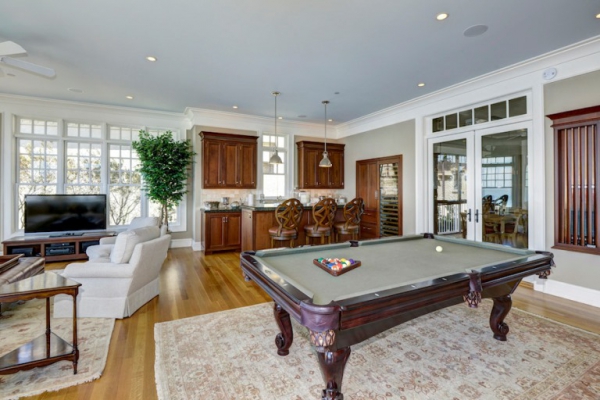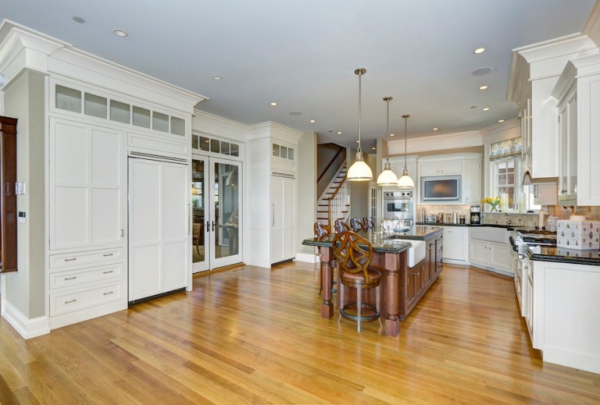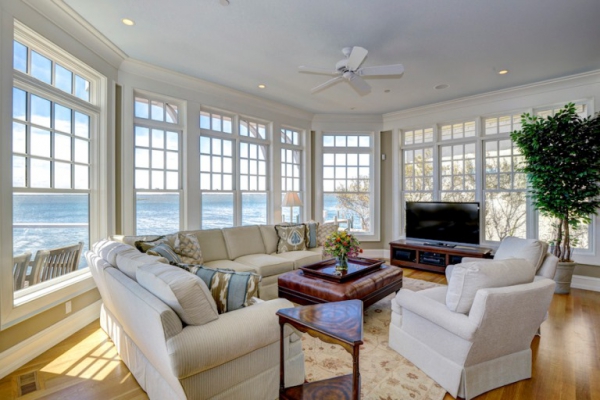 The gray undertones in the blue, green, and tan colors makes the palette really blend together, while the accenting features and patterns contrast perfectly against the muted walls and furniture pieces. The chestnut features in some of the cabinets and furniture is an especially nice addition, adding a bit more dimension to this gorgeous house.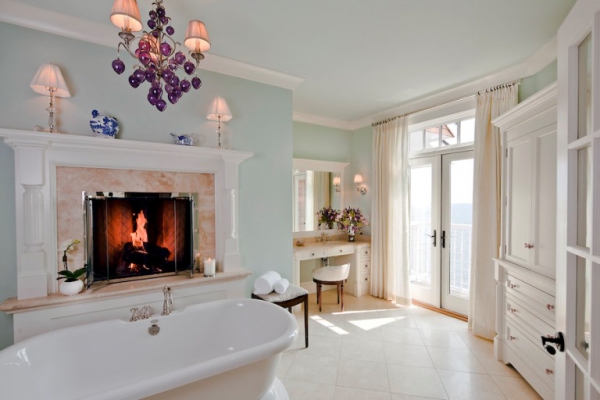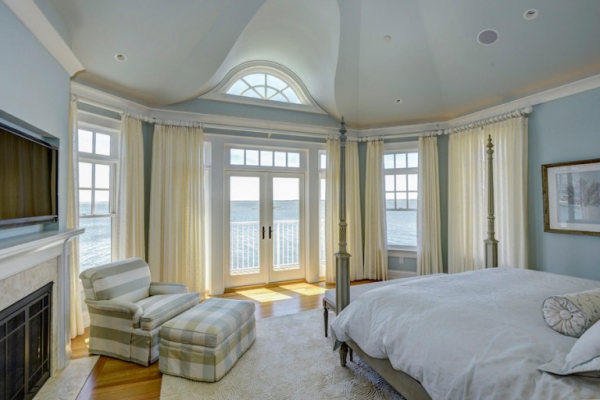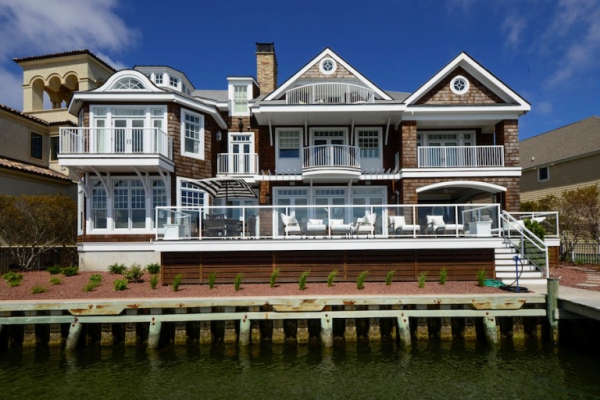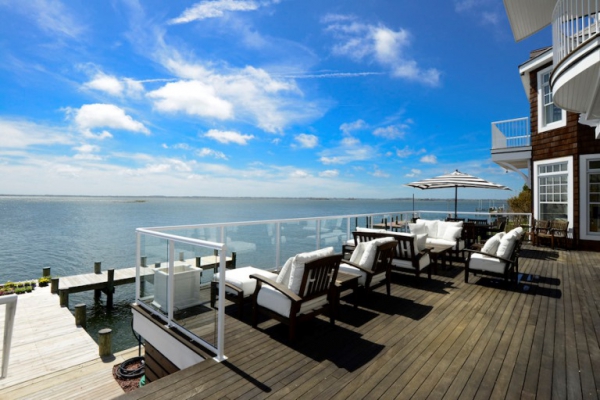 The best part about the home is that it is effortlessly beautiful. Every room has been put together in such a way that it all falls together perfectly, but still maintains and sense of comfort. Side note, did anyone else notice the fireplace in the bathroom? Whoever thought of that is a genius. Fireplaces aside, this home exudes luxury and class. Now, who wants to meet me on that fabulous patio so we can enjoy drinks whilst staring at the ocean for hours?
Images found here