This beautiful glass summer house in Stockholm, Sweden is designed with a theme of light and dark, that makes for an extremely striking building. The house is ultra modern and sits in the most wonderful scenery; architect John Robert Nilsson chose glass as one of the main building materials but you can also find natural limestone and the silver tones of ash timber.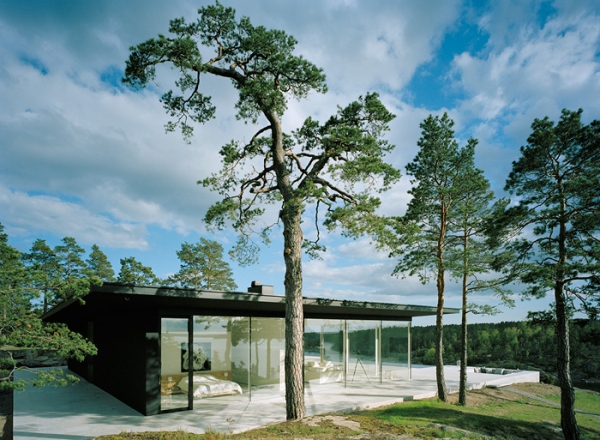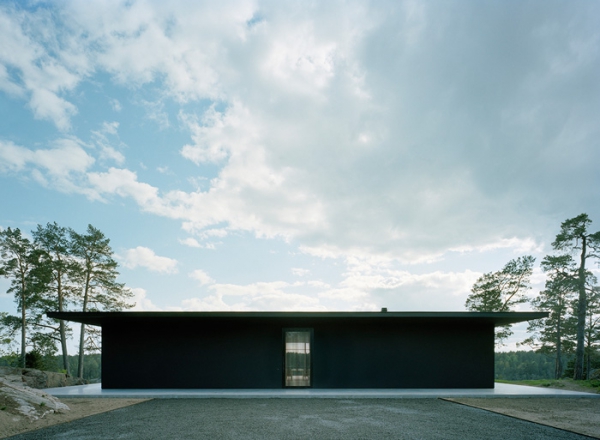 Throughout the house named "Overby" you will find neutral hues, muted colors and comfortable furniture that seems to float in the light and airy rooms. The spacious home comprises a generous living area with modern kitchen, large bedroom and minimalist bathroom. Surprisingly there seems to be only one plastered wall in the house, while the rest is made from glass giving you views from every room.
This glass house is the perfect place to enjoy being with family or friends in nature and is a place where you can appreciate the beautiful surroundings in Sweden. The design shows exactly how modern materials and beauty of nature can be brought together and co-exists without any problems arising.