Villa F, is a futuristic house, located on a coastal road in Rhodes, Greece, and it overlooks the Greek Archipelago. The views provided by this house, and its placement, are phenomenal. The simple and inviting architecture and decor create a one of a kind vacation home. An absolutely stunning piece of architecture created by Hornung and Jacobi Architecture.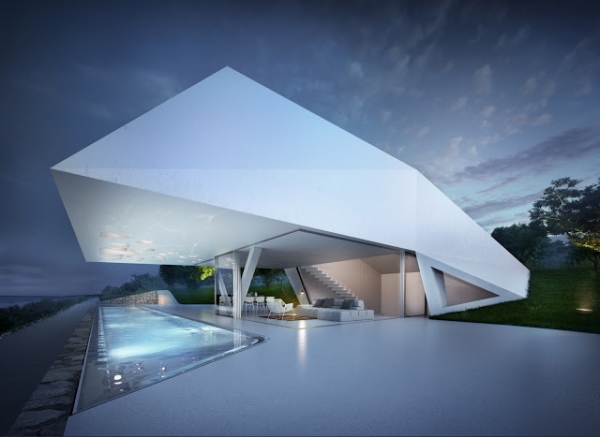 We absolutely adore the geometric shape of this home. The triangles used in the architecture are positively gorgeous. The cantilever is striking and fantastically formed. The bright white exterior lends itself to the futuristic aesthetic of the home, and it also looks great against the skyline. The stone wall provides a barrier between the house and the coastal road, creating a bit of seclusion.
The fantastic triangles continue in different spaces throughout the home, adding elegance and creativity. The terrace is exquisitely inviting. A gorgeous pool and an outdoor dining area provide beautiful spaces to take in the breathtaking views encircling this futuristic house.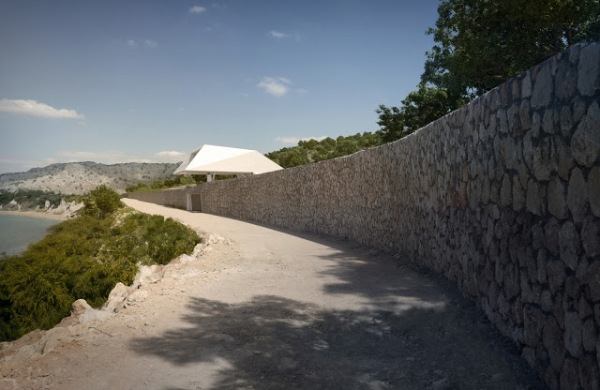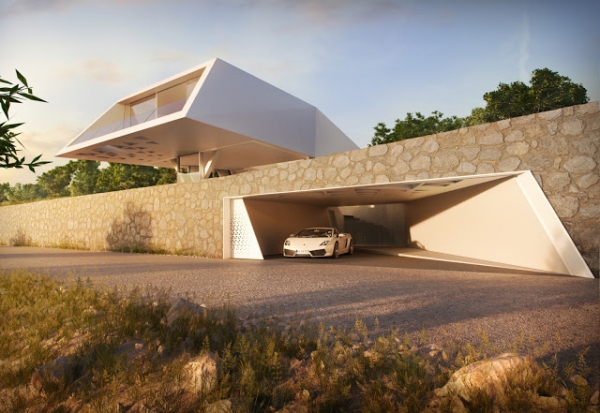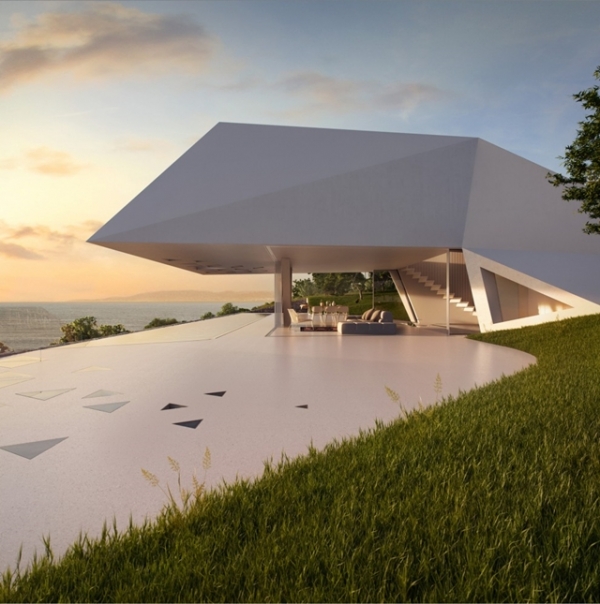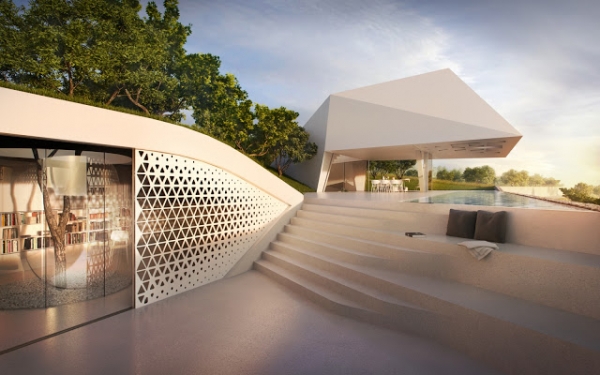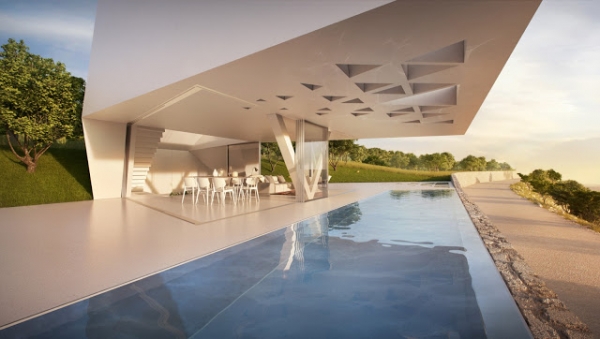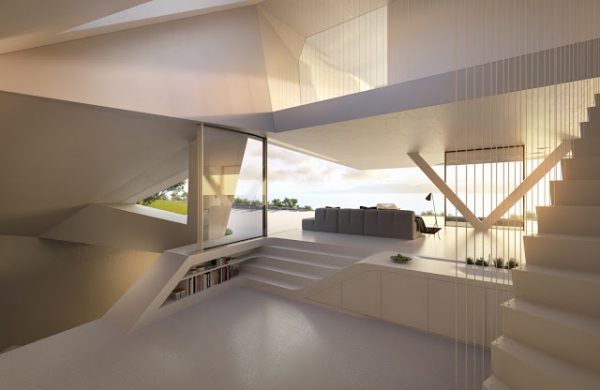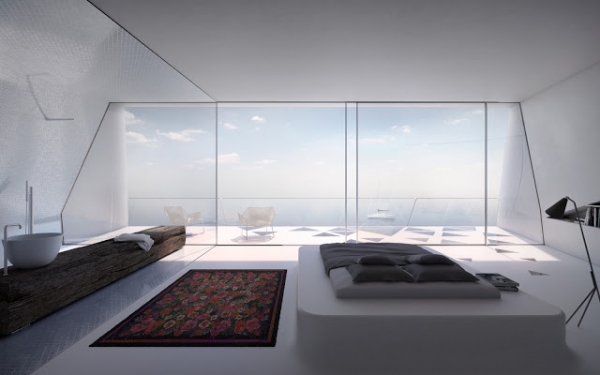 The bedroom is arranged perfectly with its floor to ceiling windows, providing wondrous scenery as you wake up in the morning and fall asleep at night. Natural wood and a patterned rug, add a bit of color to this white room, providing a significant amount of interest. The rest of the bedroom remains fairly simple, allowing the seascape to be the focus of this magnificent space.
Wouldn't it be wonderful to have a vacation in this futuristic house? Waking up in the morning to those wonderful views, taking a dip in the gorgeous pool, and drying off on the steps, while reading your favorite book, makes for a fantastic day. And in the evening, dinner takes place on the terrace with superb nighttime views of the Aegean Sea.