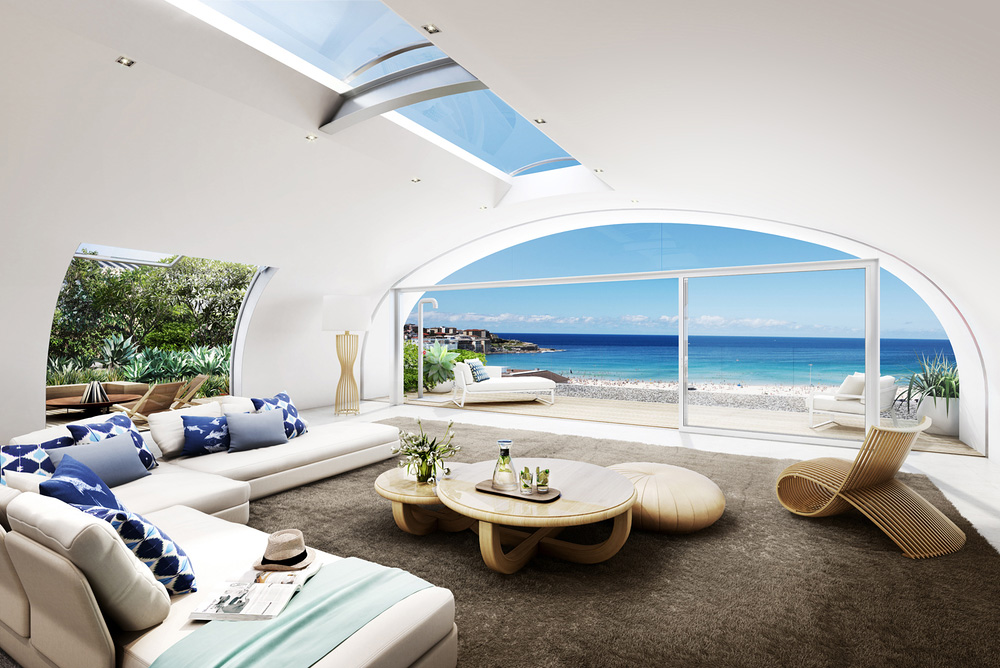 We love this space, and just look at those views….. Crystal clear blue waters stretch out farther than the eye can see, creating probably one of the most peaceful scenes we've ever seen.
Greenery gorgeously completes the picturesque outdoor area.
In the sitting area, wood is fabulously highlighted, bringing an earthy element to the design. The darker tones anchor and provide wonderful opposition to the bright and airy décor.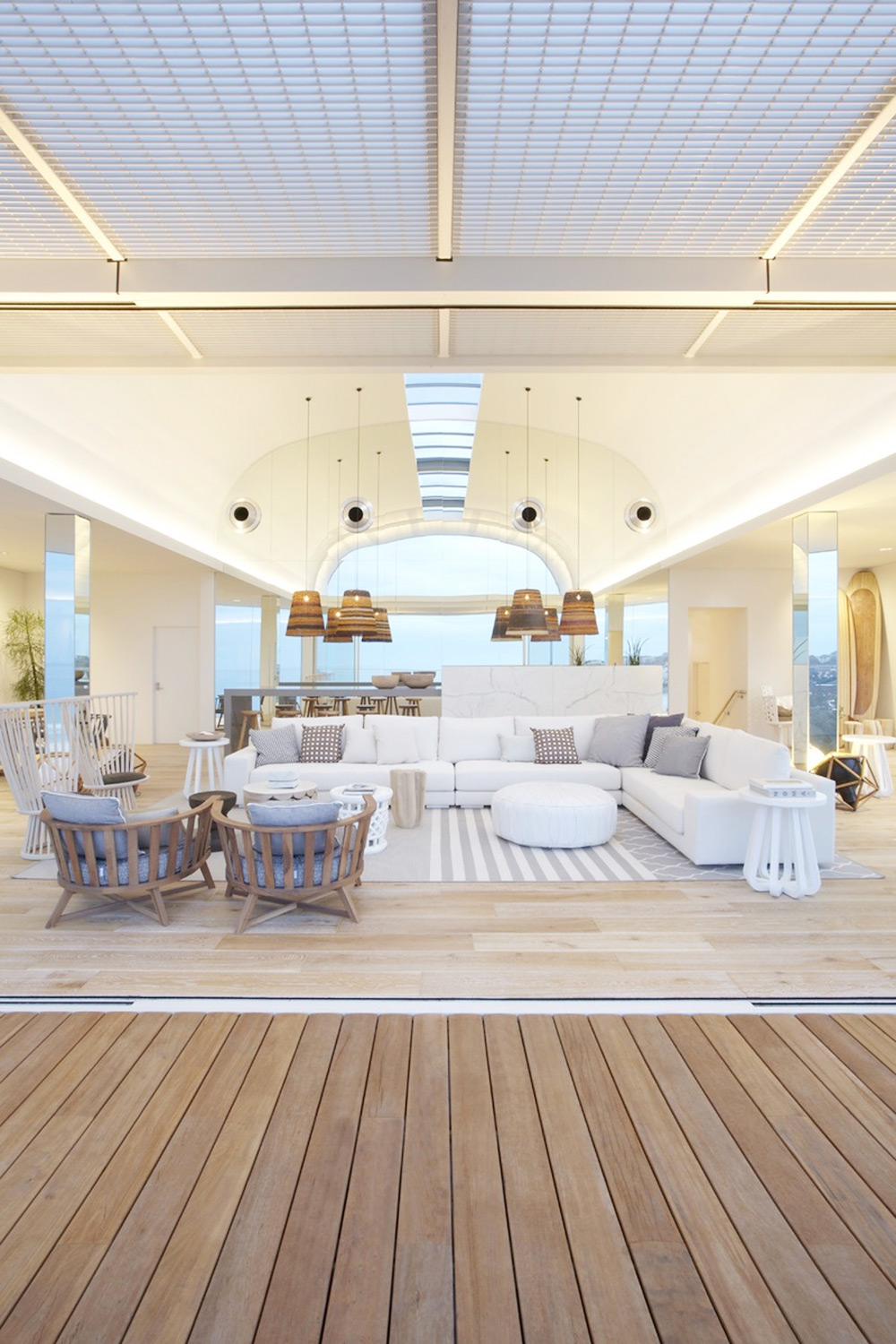 In this beautiful room a plush white sofa with delightful accent pillows fills the space. The wooden accents continue, and the ceiling lights add an amazing warm tone. We adore the mirrored pillars, they bring a little bit of glamour to the exquisite design. Large windows fill the back wall providing breathtaking views of the surrounding water. This room is fantastically luxurious without being pretentious. The natural tones and the inviting furniture maintain a welcoming feel, ensuring that the space is comfortable. This delicate balance, achieved by the designers, also allows the awe-inspiring views to take center stage.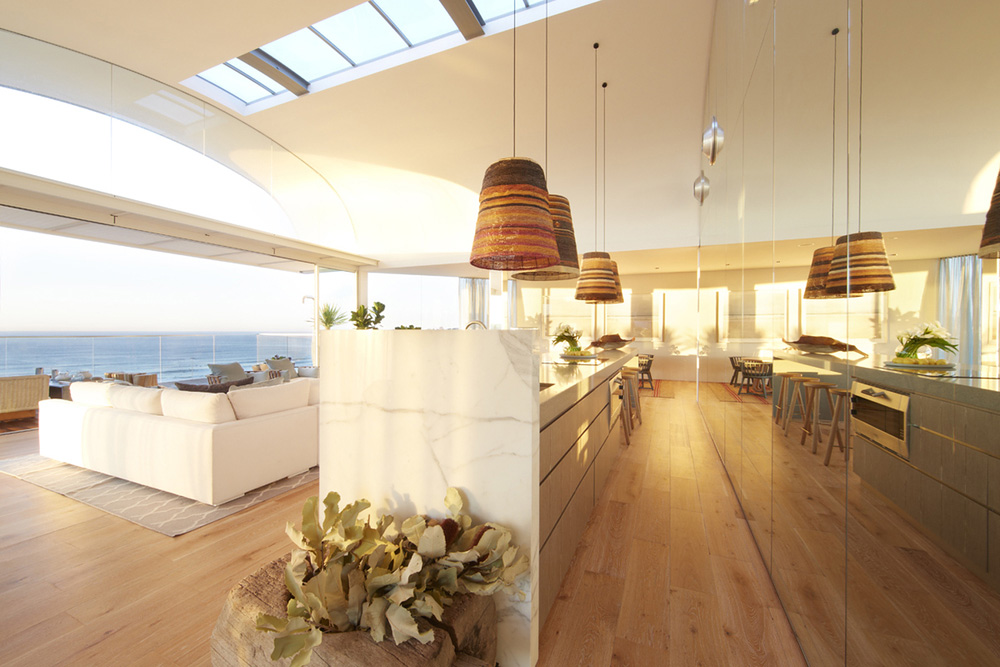 The bathrooms are positively phenomenal. Neutral tones, a sumptuous area rug, a large soak tub, and brilliant lighting, create elegance and a glamorous ambiance.
Pure luxury.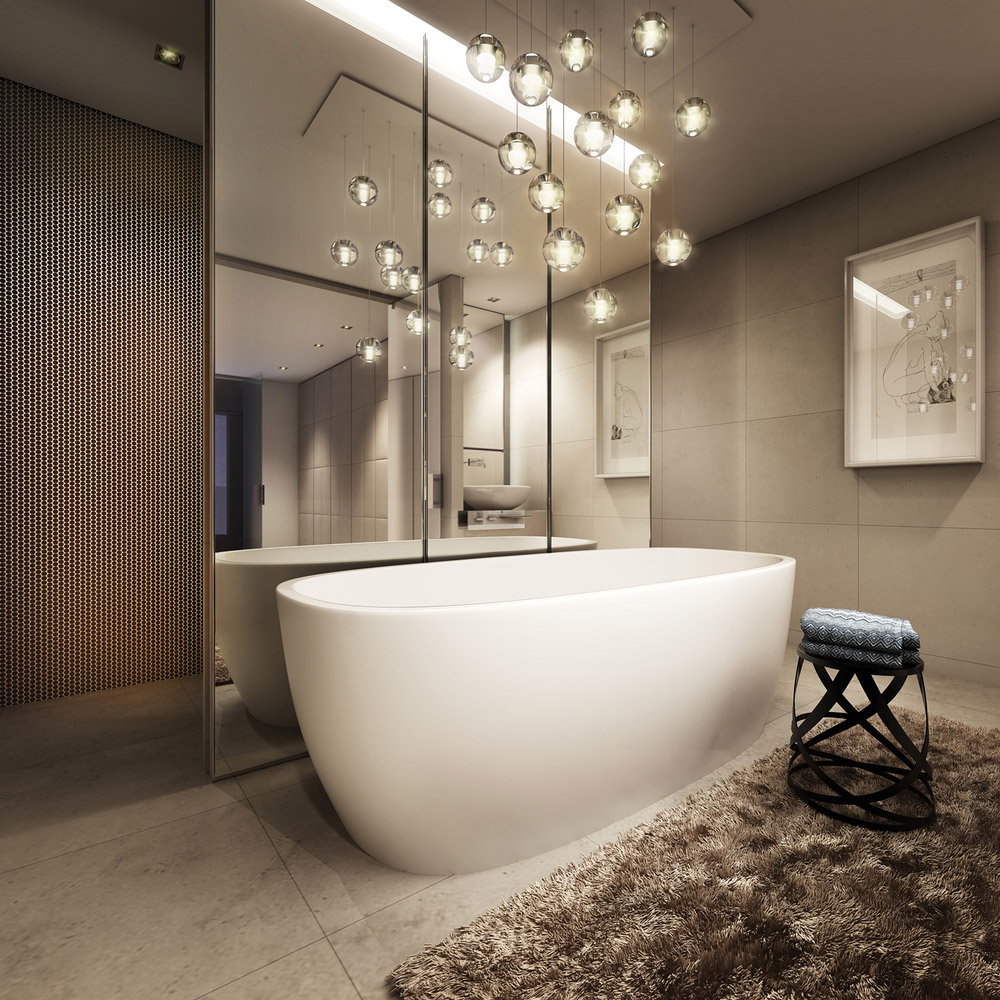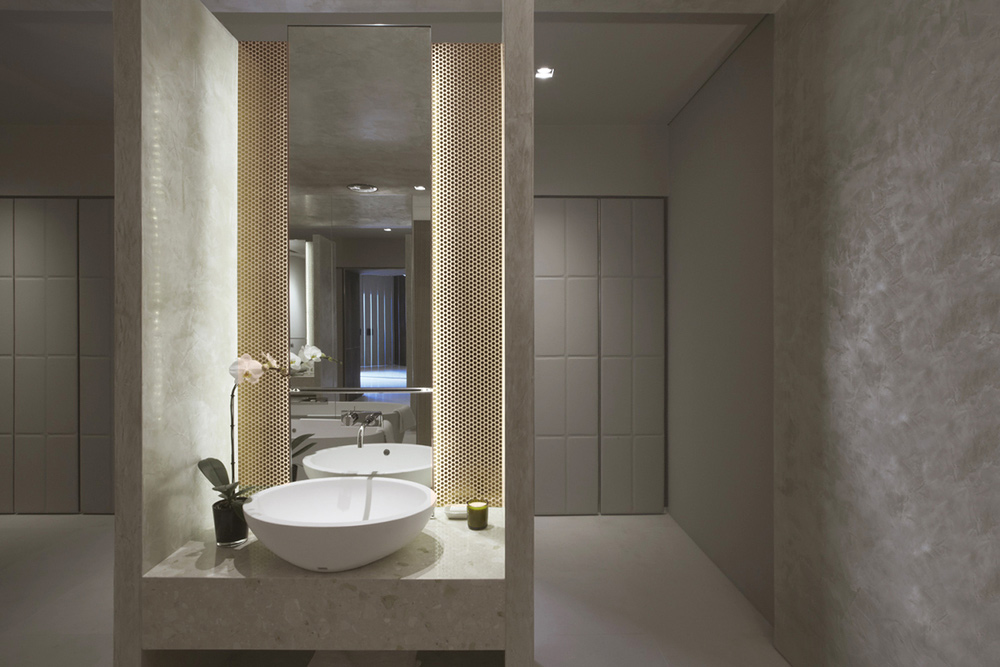 Visualisation: Integrated Design Solutions | Photographs: Sharrin Rees