Now this is so cool: a couple decided they wanted to reduce their carbon footprint and to live their lives in total simplicity. This meant creating their own DIY tiny house; swapping out a home full of storage space, adequate personal belongings, and what some might consider unnecessary 'stuff' for just the essentials.
So, with that said, you are looking at the 128-square-foot (12 square meters) home they built with their own two hands.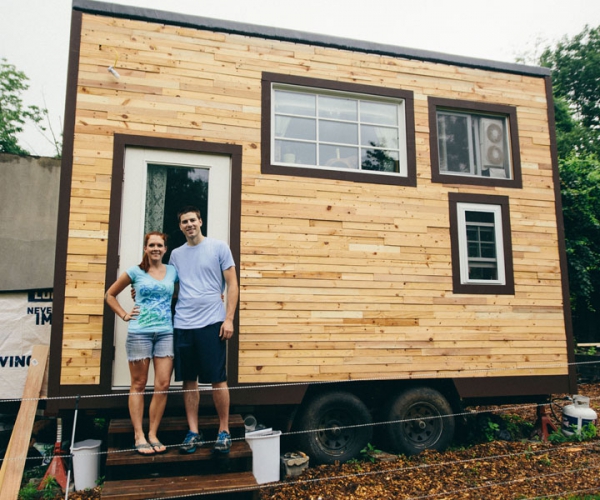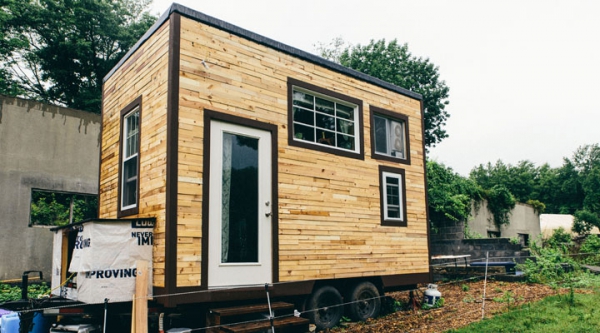 Oh, did we mention, it doesn't have plumbing either!
What's even cooler about this DIY tiny home is that they made it from an old barn; well, pieces of one. They took a bunch of reclaimed wood and used that to create the ceilings and walls. You can tell it's reclaimed wood too; take a closer look at all of the nail holes. This look makes for such a cozy feel in this little home.
It wasn't just the wood that was reclaimed, they also utilized second-hand windows, insulation, doors, and even furniture. They took this lifestyle overhaul thing very seriously!
All things considered, they still do have a lot of belongings with them in the home. Their DIY tiny house project is definitely a success in the storage category. Each room has ample nook and cranny space, perfect for any and all goodies that may belong there.
So, if you're someone looking to overhaul your life in this sense, take a leaf from this couple's book, they've done it right!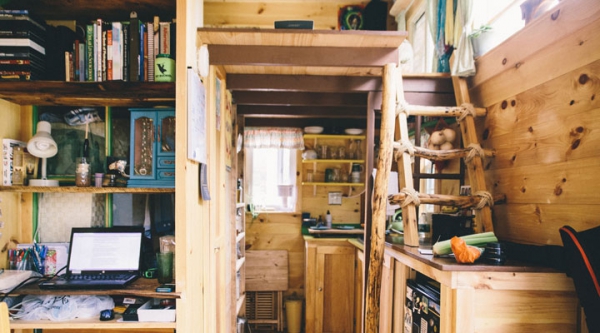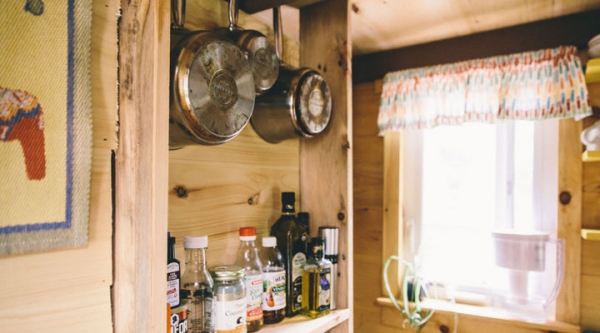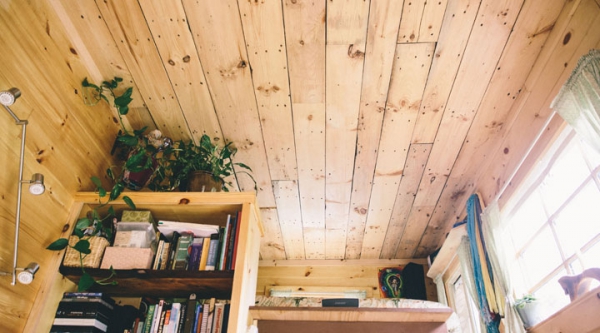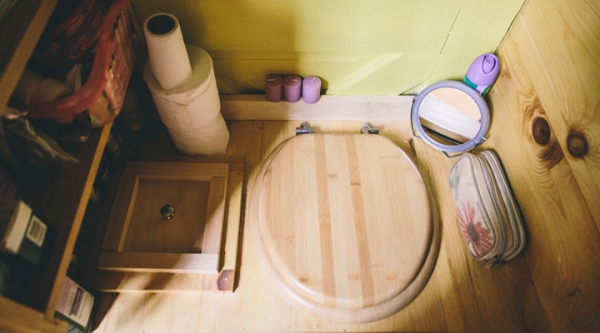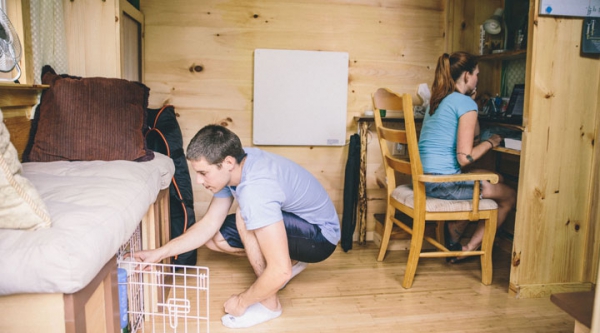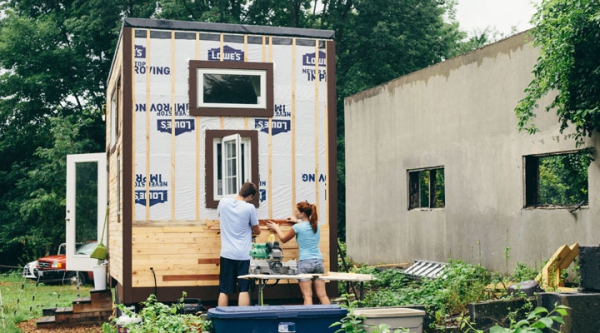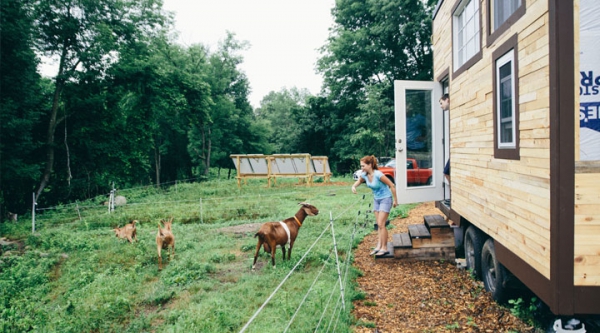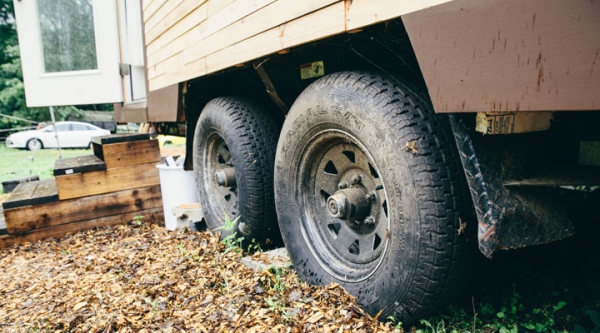 Images found on: CustomMade