In the green woods of the Spanish countryside, snuggled under tall trees and surrounded by lush nature, stands a charming house. Its main structure is made of solid natural materials like wood and stone, beautifully featured both outside, as well as inside, which helps the house to completely blend with the natural environment and creates a cozy rustic feel all around it.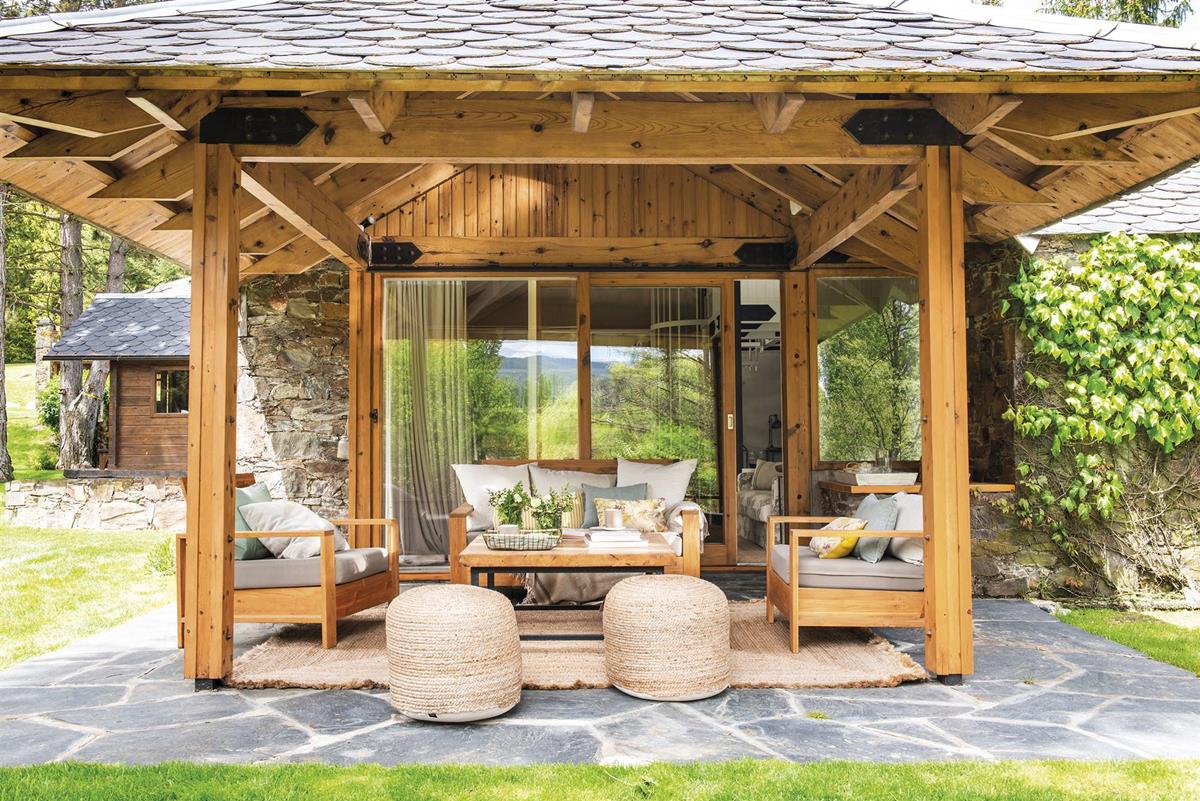 Under its tiled roof the house accommodates traditionally distributed living spaces in two stories. Downstairs there is a beautifully arranged living room furnished with style and having that homey feel of a cozy country house. Large sliding doors lead directly to an open veranda providing a comfortable nook for relaxation and for enjoying the beautiful natural surroundings. And the dining area and the little kitchen are simply adorable!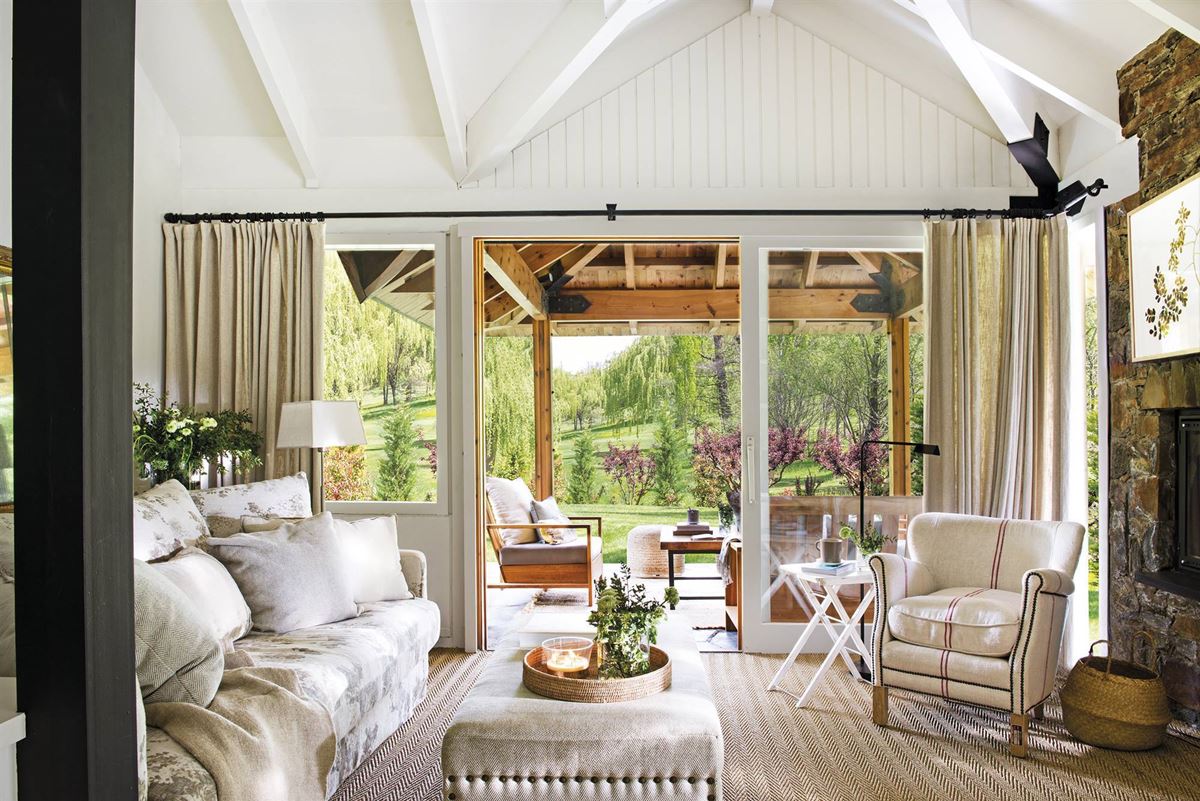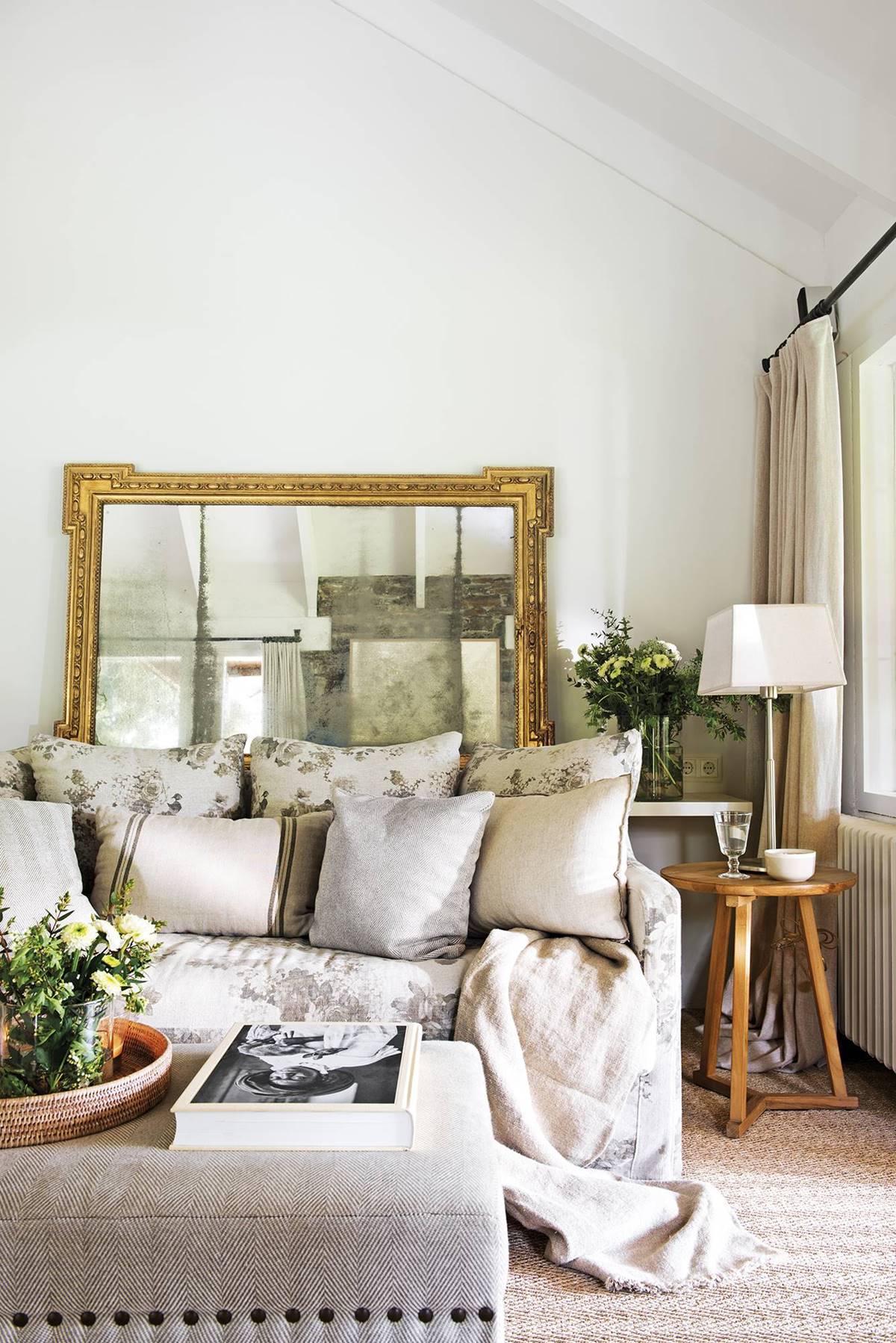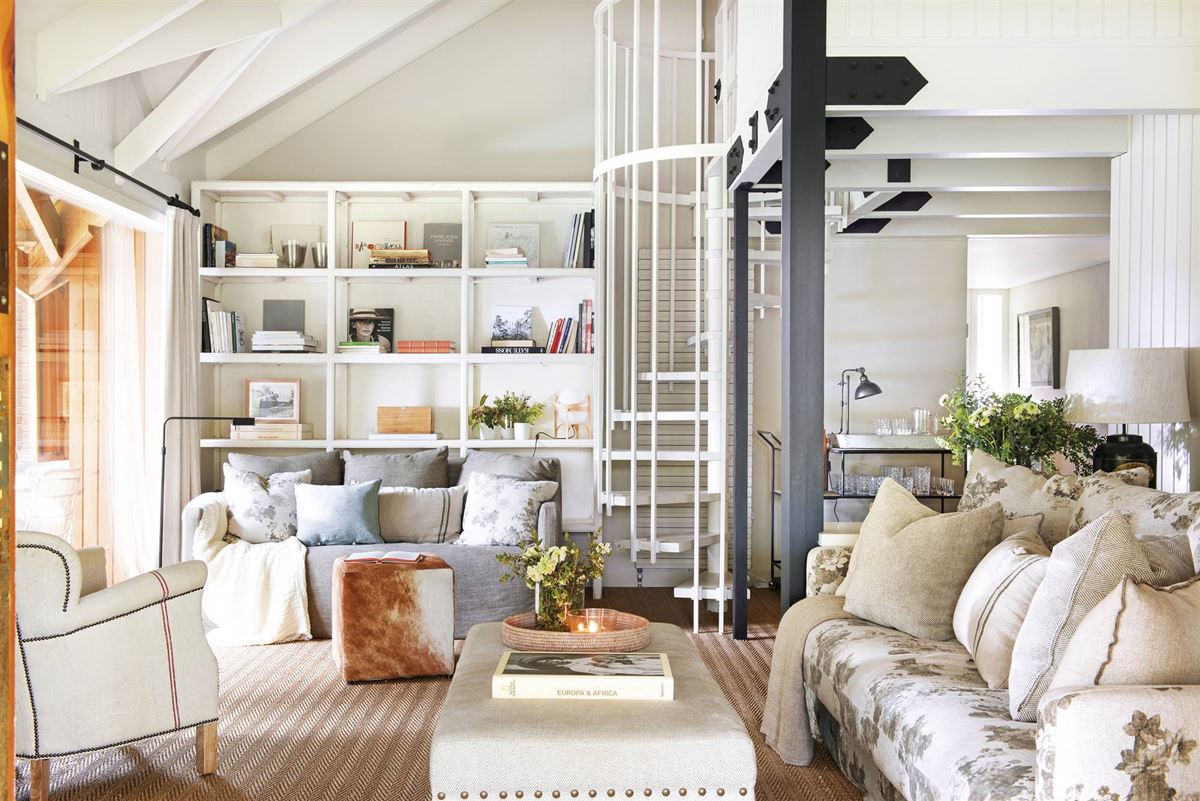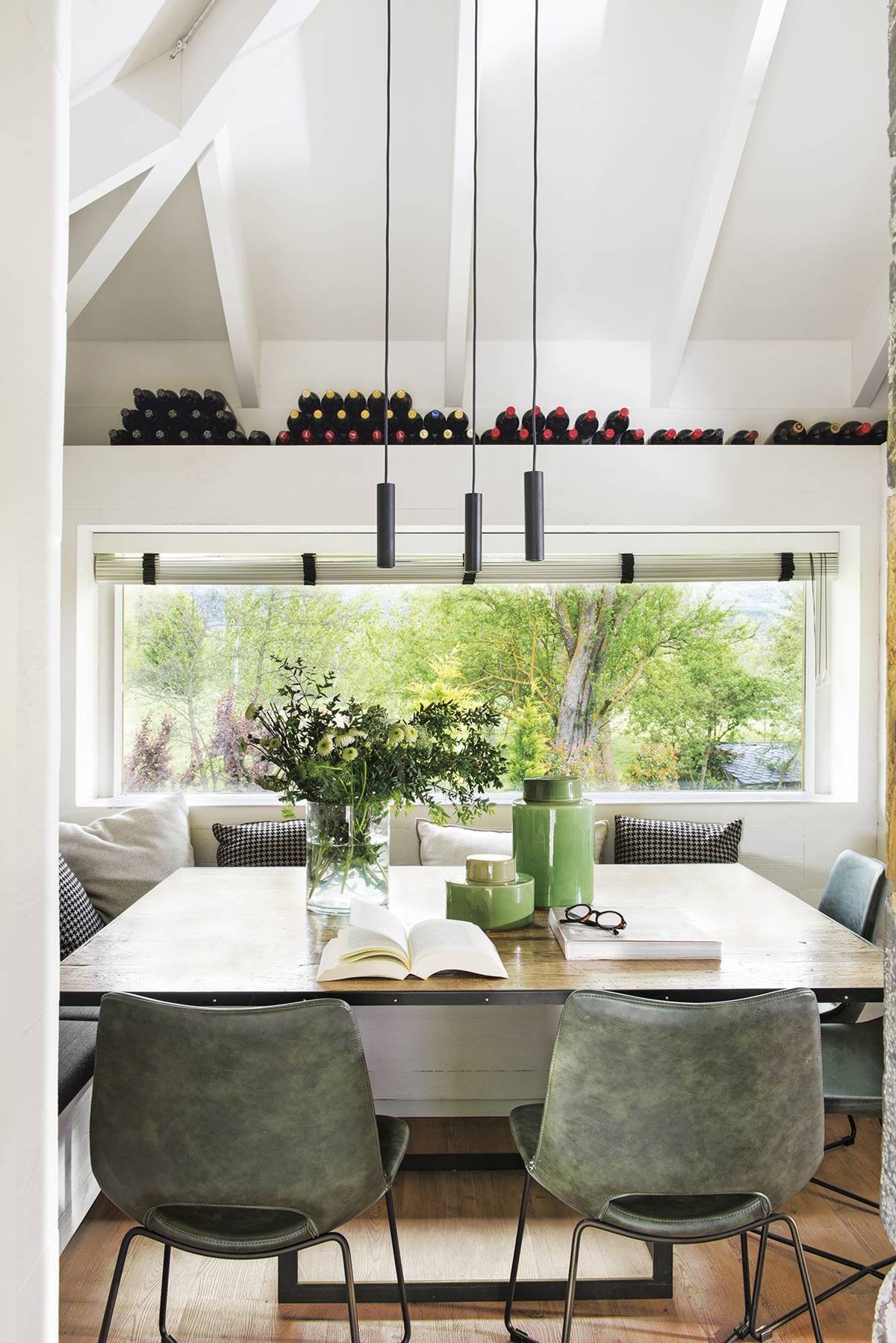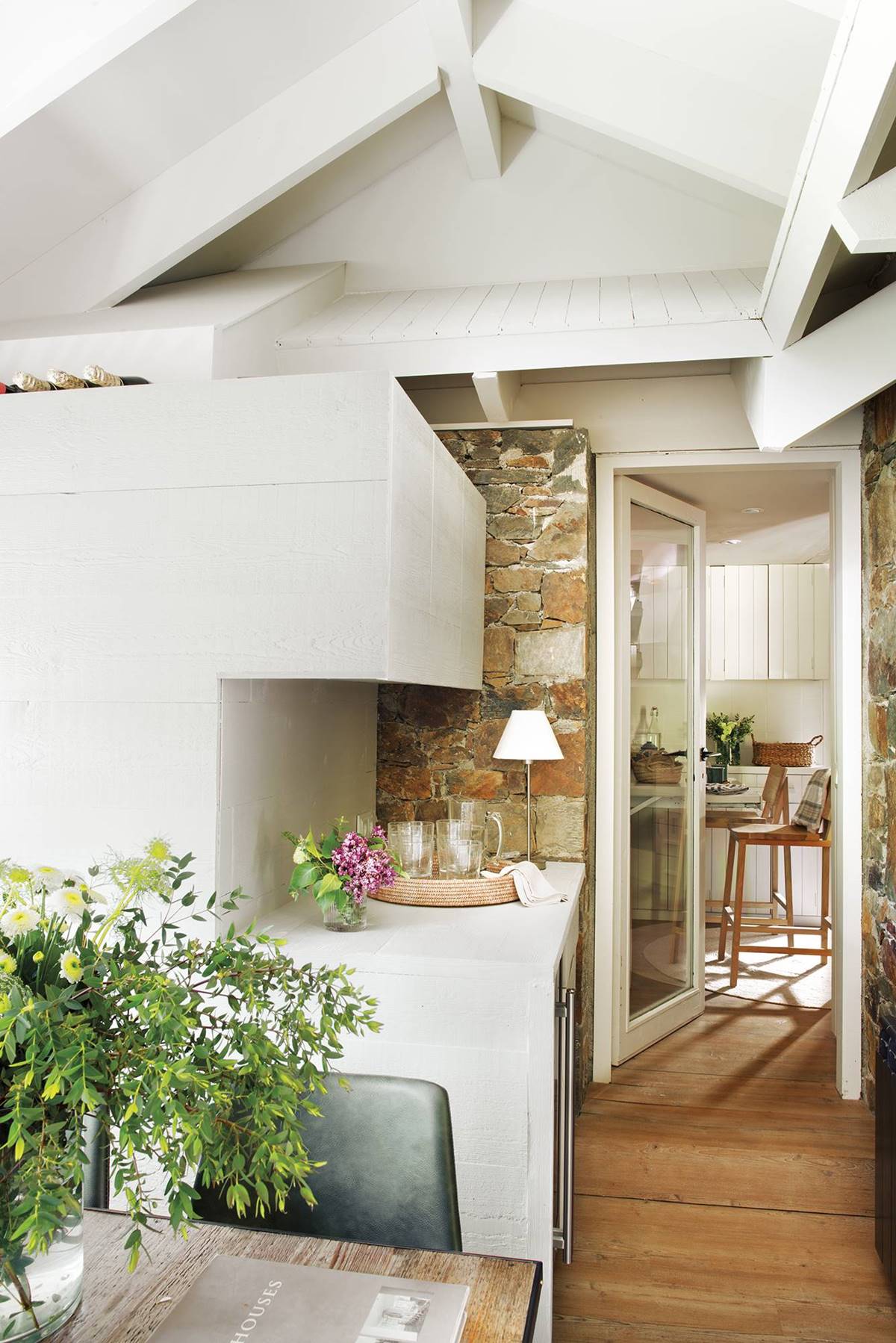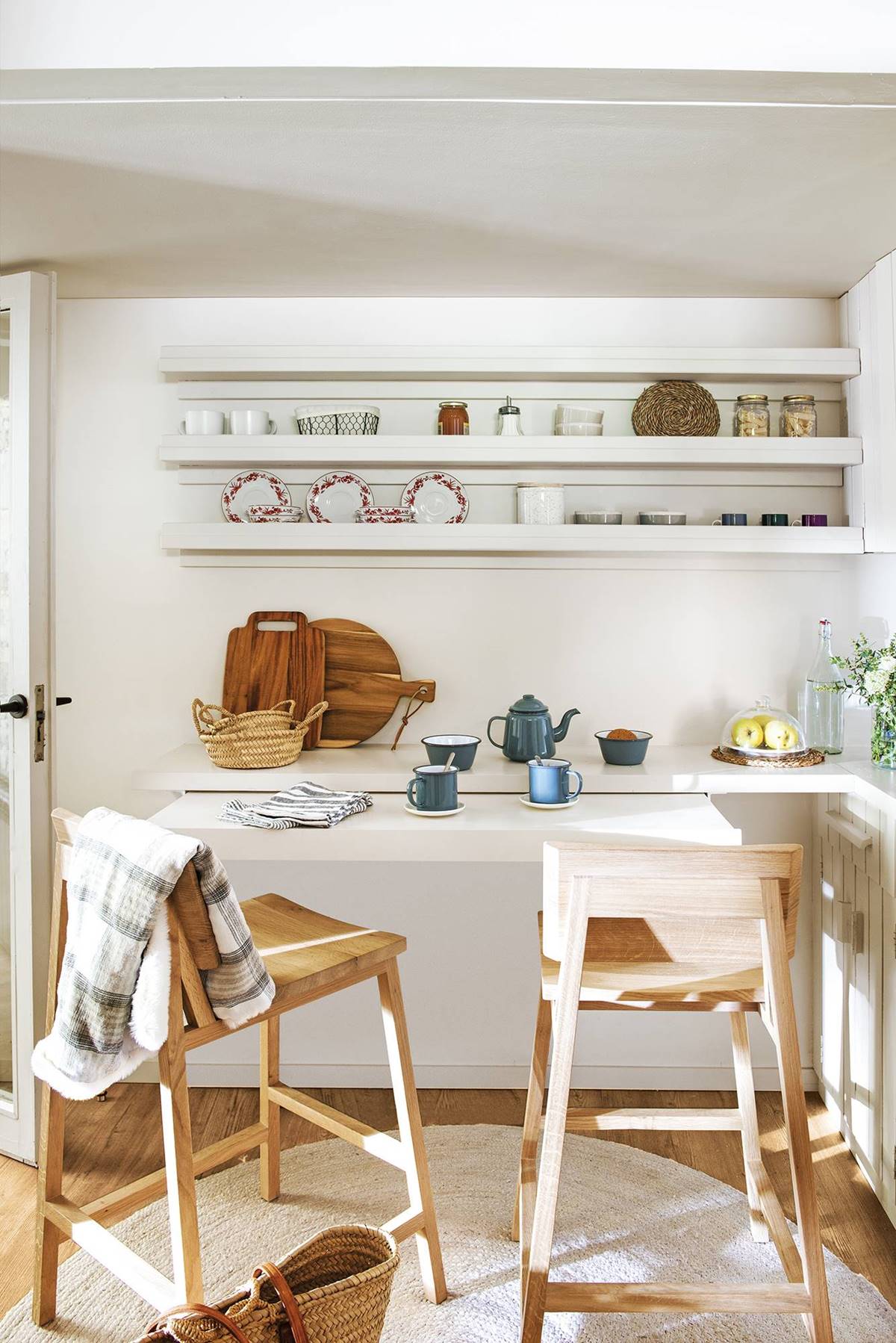 The family private space is located upstairs, accessible via a narrow winding staircase. The master bedroom is arranged under sloped ceilings and features a large comfy bed. There are also two children's bedrooms, both styled with much love and furnished to provide also enough space for the kids to play.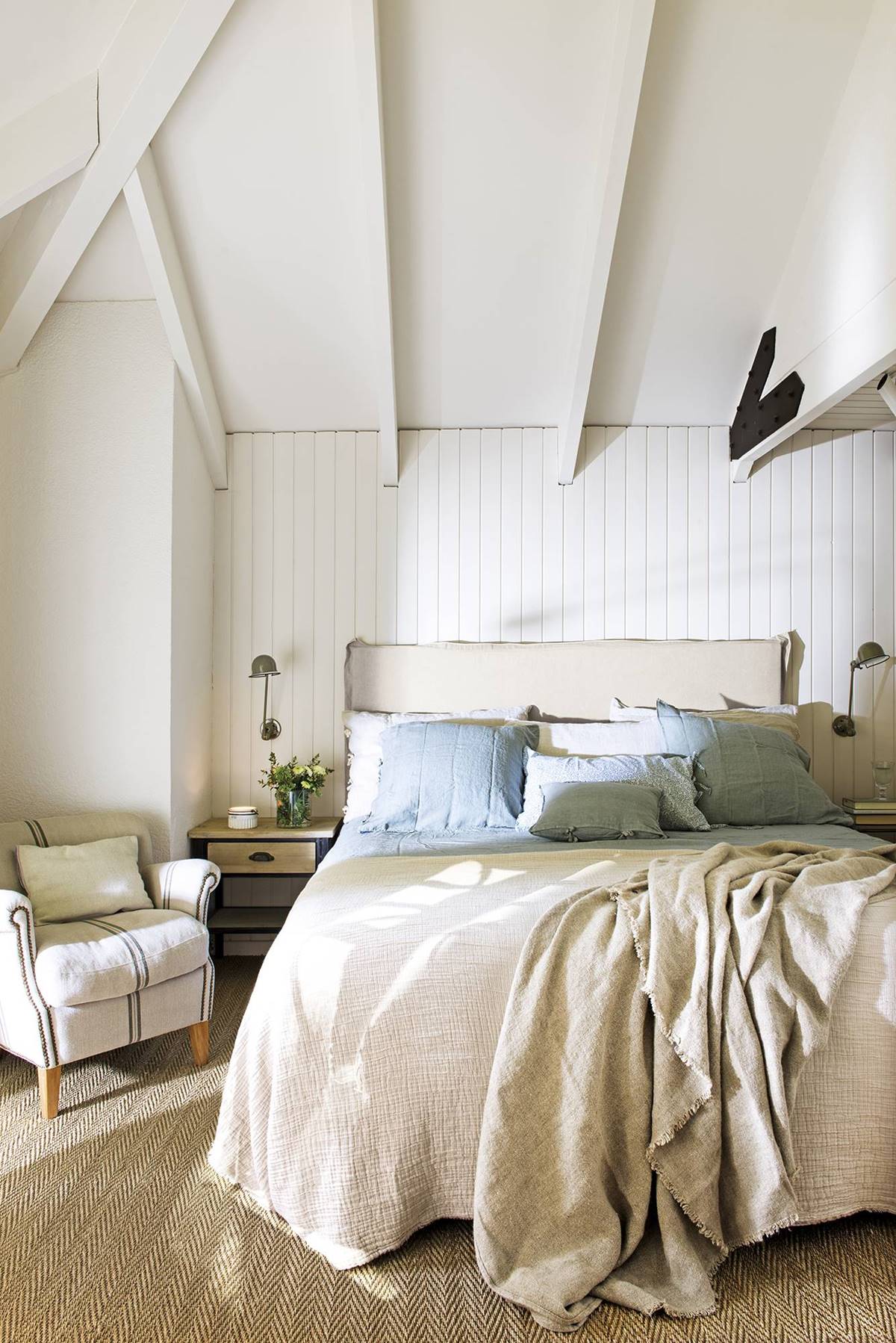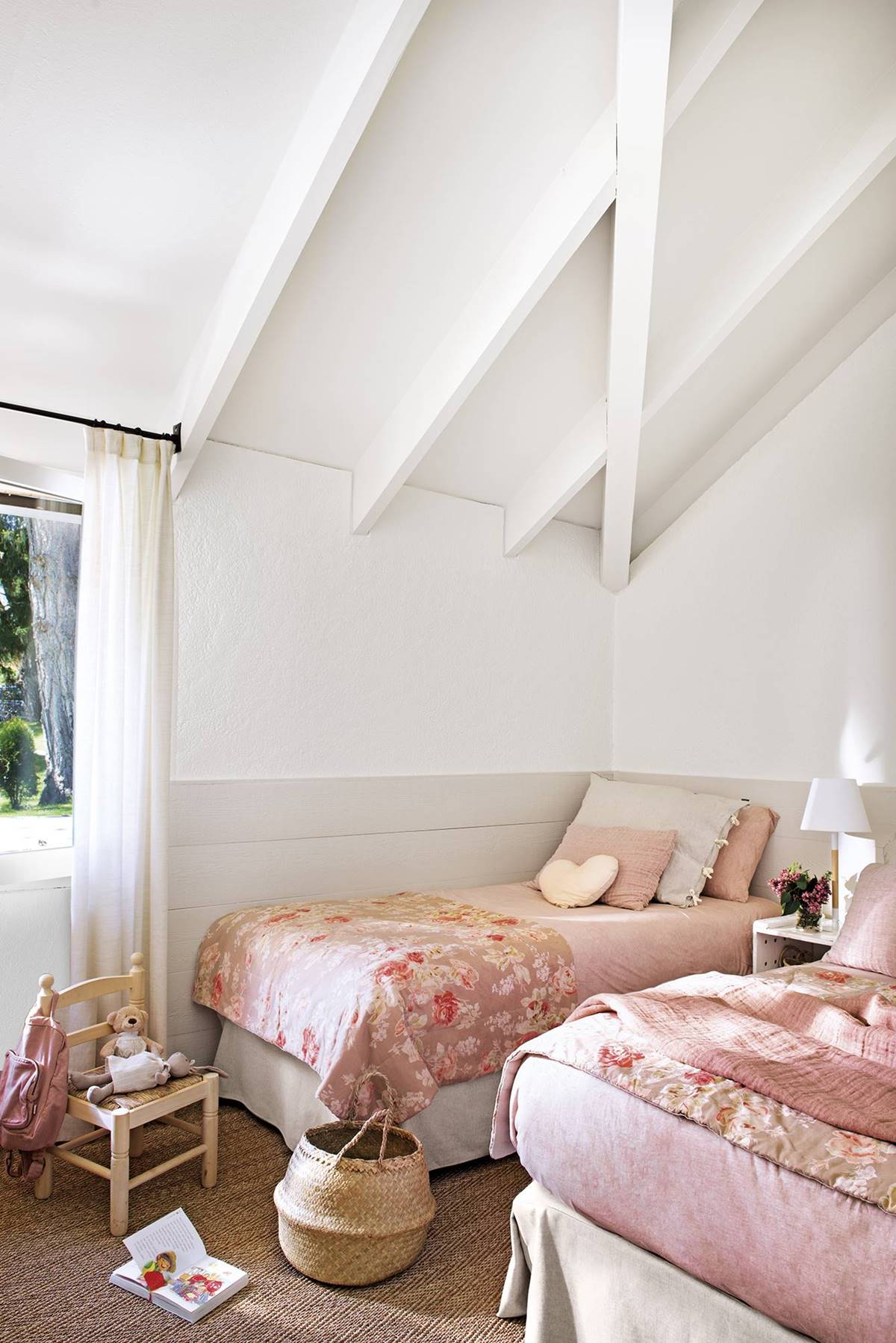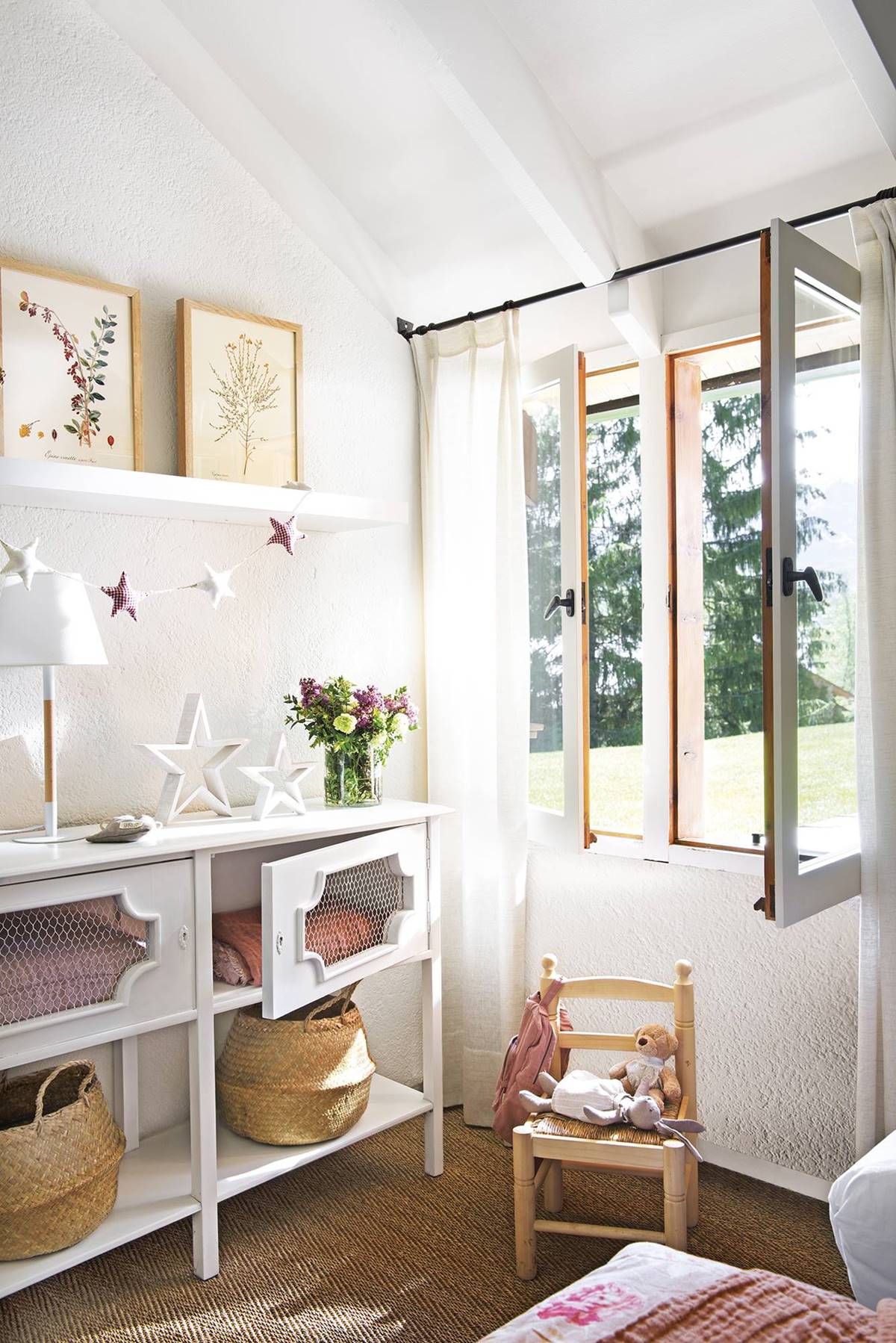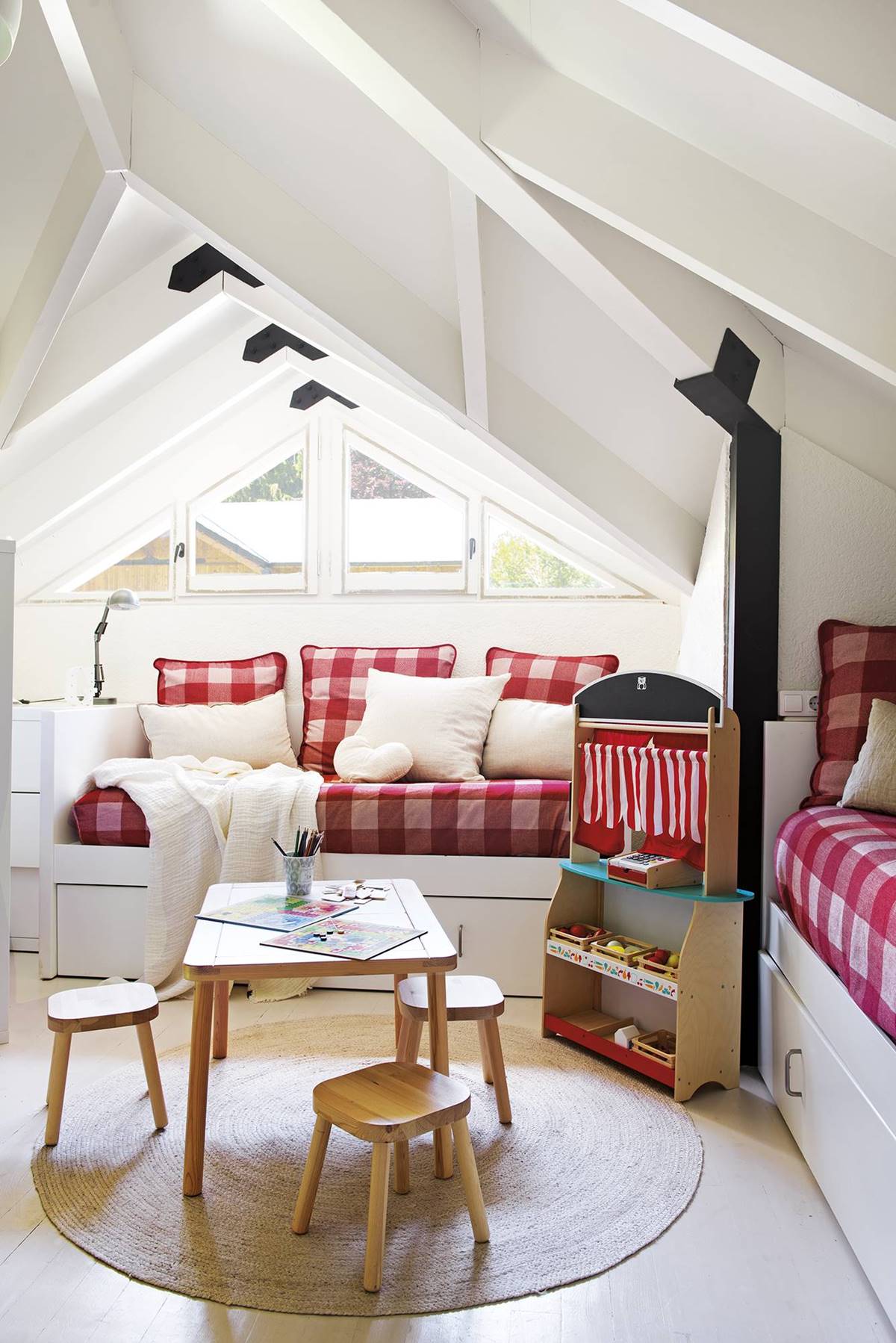 The soothing rustic looks of the exterior of the house is achieved through exposing the natural colors of the construction materials, mainly in timber light brown and stone grey tones. Inside however, the designers have decided to create a welcoming ambiance in predominantly white and light pastel colors on walls, ceilings and furniture. And while most of the space is in soft shades of off-white, beige and grey, in the children's rooms they have introduced cheerful pops of colors in pink and red that makes the rooms look bright and cozy.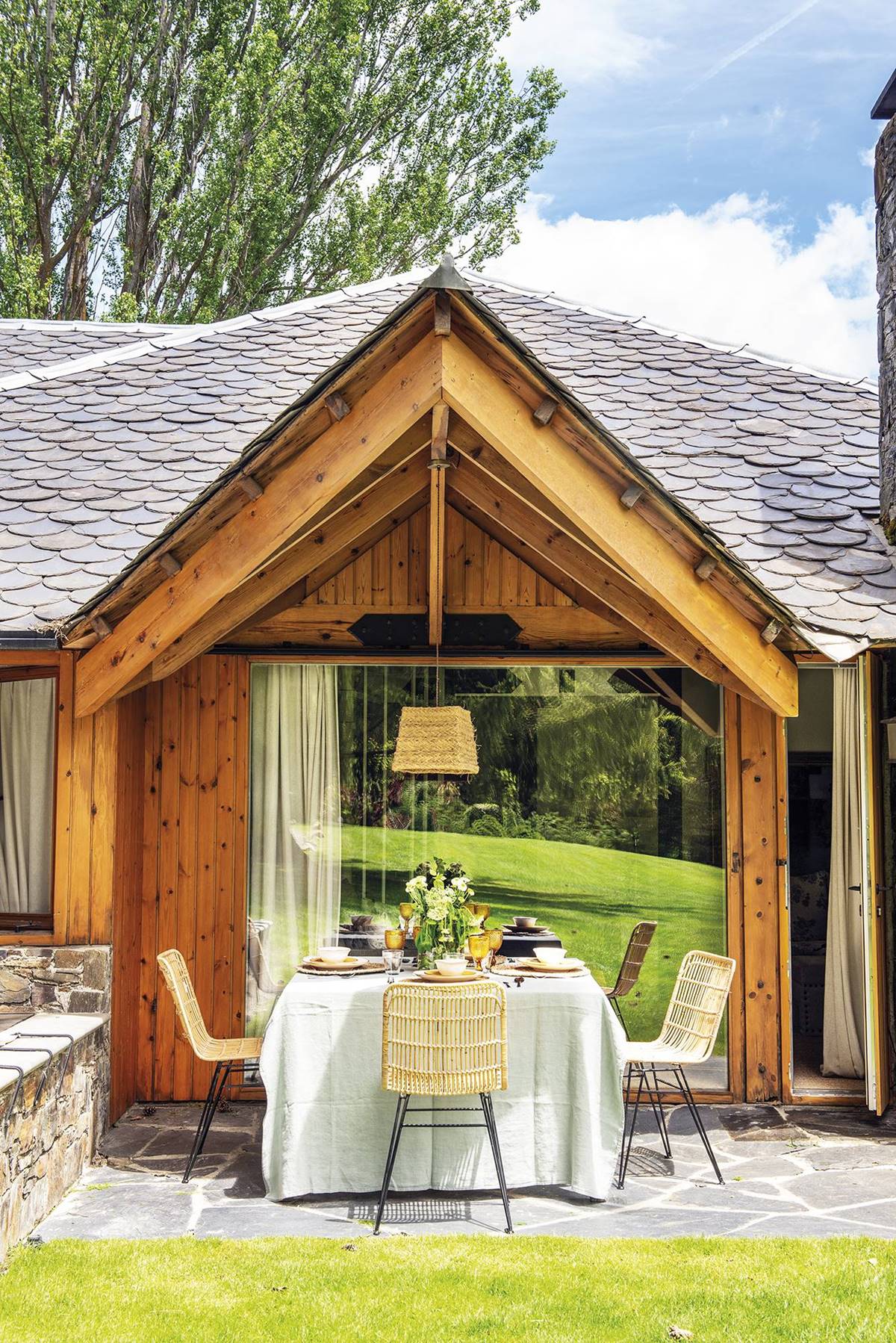 Photos courtesy of El Mueble