Delightful, cozy and timeless in their appeal, rustic living rooms bring old world charm to modern living.
Versatile in use, layout and finish, these designs adapt effortlessly to individual lifestyle and functional demands.
Whether you fancy a dash of opulence or thrive in laid-back informality, their inherent intimacy is sure to find place in your home and heart.
Anchoring in a touch of the organic, you can transform your living room to take on rustic vibes, mixing things up for personalized statements in style.
Here are 10 amazing rustic living rooms to get you inspired.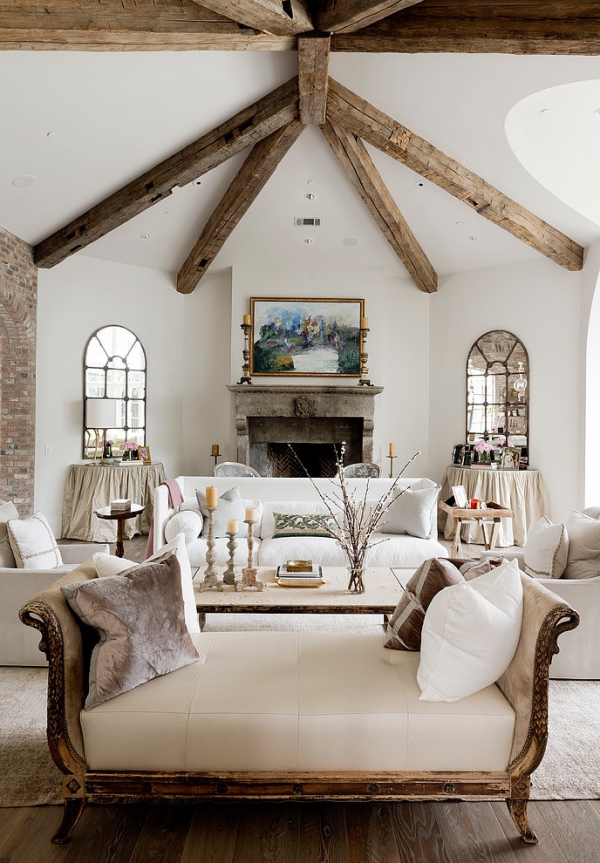 Designed by Thompson Custom Homes; Image from article: Rustic Houston home with beautiful royal décor
Wood brings an instant rustic vibe to any space and décor. Combine classical elegance with the untamed authenticity of wood to add crisp definition to the soft, fluid lines of your living room.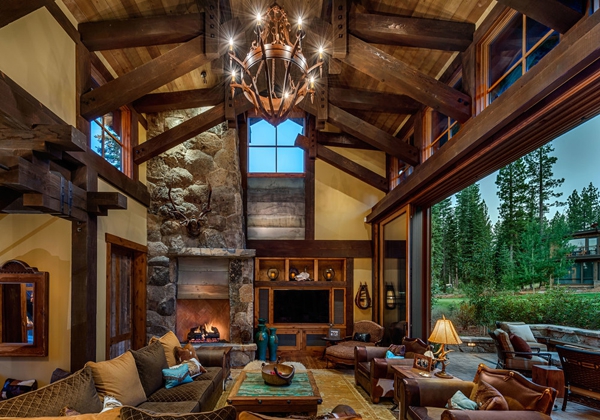 Designed by Walton Architecture along with High Camp Home; Image from article: Texan style rustic mountain cabin
Create a cozy familiarity in even the grandest of spaces by articulating it in rustic tones; browns, leather and wooden furniture come in the warmest of palettes to create a sanctuary amid splendid vistas.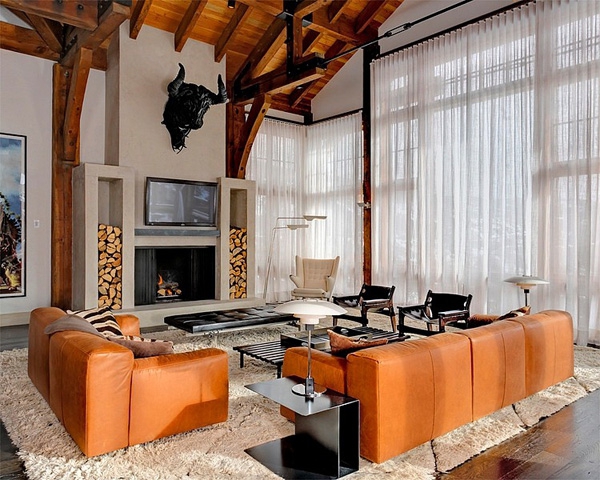 Designed by D'Apostrophe Design; Image from article: Reinterpreting the rustic: modern winter retreat, Montana
Marry the traditional with modern Scandinavian vibes for a contemporary twist on the rustic. Rich textures, black accents and a predominantly white palette perfectly balance out familiar expressions in wood and leather.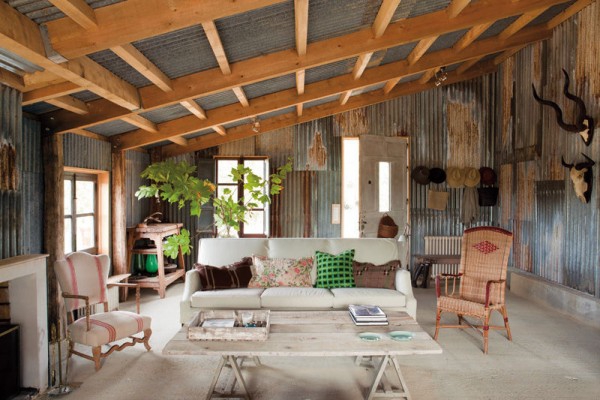 Designed by Elizabeth Lopez Queseda; Image from article: Farmhouse beautifully transformed into a rustic home
In many ways, a matrix of wooden beams and structural elements anchors the rustic look, setting rhythm to the space and its activities.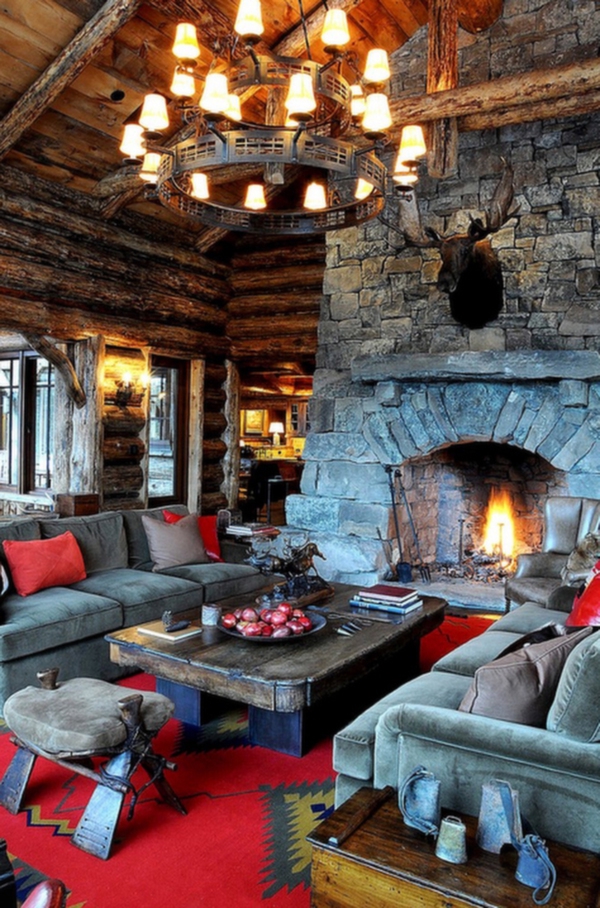 Designed by Pearson Design Group; Image from article: This rustic ski lodge is the perfect winter getaway
A page from the classic rustic look book, this living room brings together the quintessential elements and aspects. The stone wall and wooden features here add an organic intricacy, varying in scale, grain and pattern.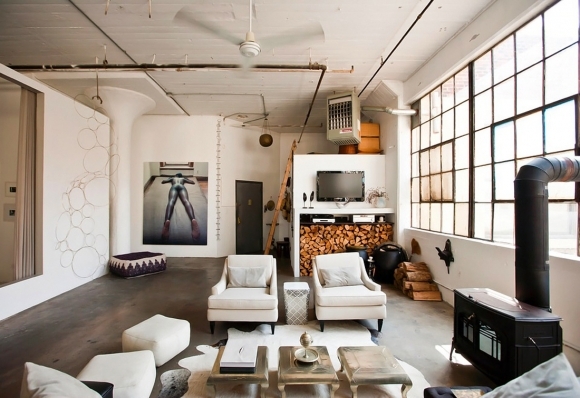 Designed by Alina Preciado of Dar Gitane; Image from article: Splendid rustic Brooklyn loft
The rustic finds home in this contemporary urban loft, invoking a fascinating dialogue that transcends time, ideas and style. Set into a deliberate juxtaposition of elements, it brings a playful yet delicate intricacy to the space.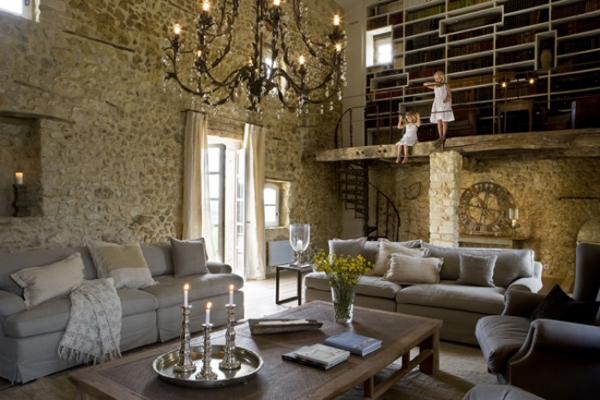 Designed by Daniela Cavestany; Image from article: Rustic remembrance: stone home dreams
This stone fantasy has a romantic spirit to it, accentuated by the choice of furnishings and decorative elements. The geometric patterns of the metal screen help introduce a rhythm to an otherwise fluid space.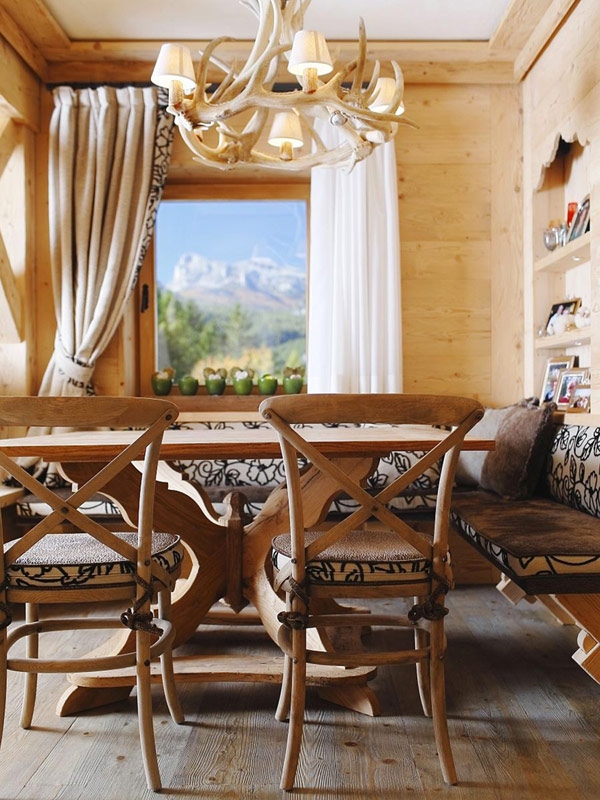 Designed by Gianpaolo Zandegiacomo; Image from article: Charming rustic apartment
For dramatic statements in the rustic, focus on individual elements – a single chandelier can bring the desired effect to your home and space. Complement with neutral colors and bare, tactile surfaces.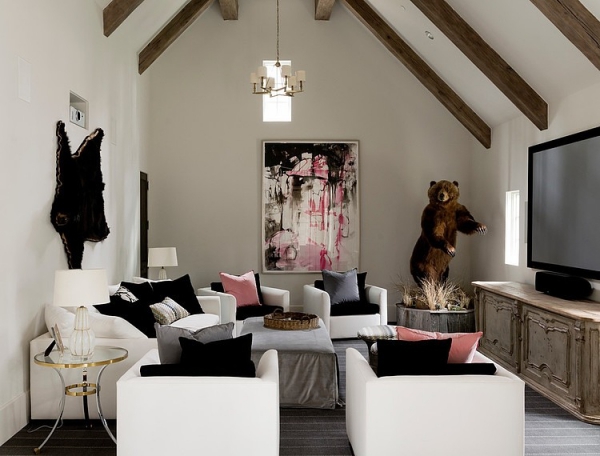 Designed by Thompson Custom Homes; Image from article: Rustic Houston home with beautiful royal décor
The royal tones of this décor are afforded a whole new dimension by contrasting them with the rustic-wooden furniture and elements, animal skins, and hints of the wild and untamed add an exciting unpredictability to this scheme.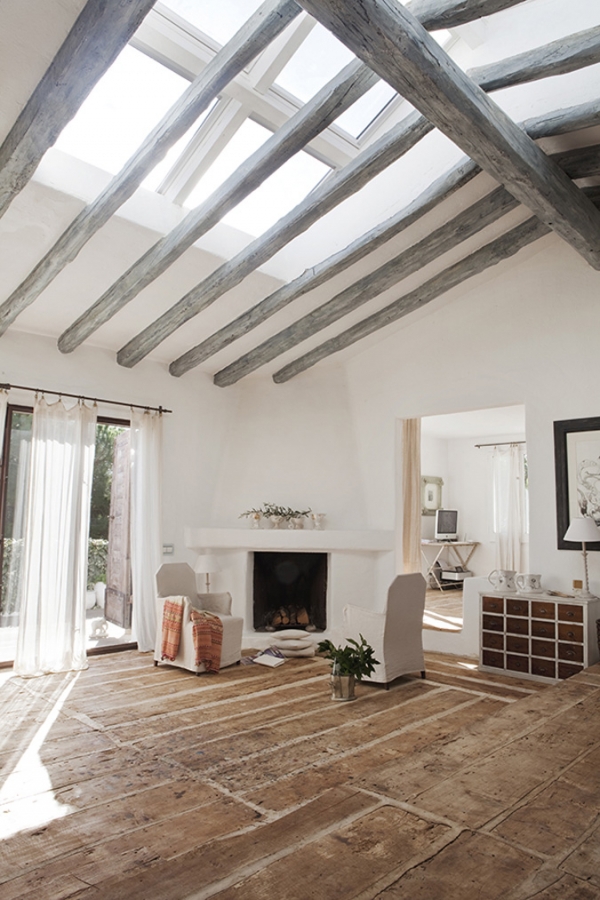 Designed by Pepa Poch

Generous lighting and muted colors create a washed out effect that works stunningly with minimalist and contemporary interiors.