Take a moment and think about the many churches that may be in your area. Has the thought ever crossed your mind that they could possibly become an amazing home for someone? We are here to help give your imagination an added boost! This converted former church in Gorstan, Garve, Ross-shire gives us a ground-breaking approach to renovating older buildings. Known as The Kirk House, this Scottish home was constructed by Dualchas Architects.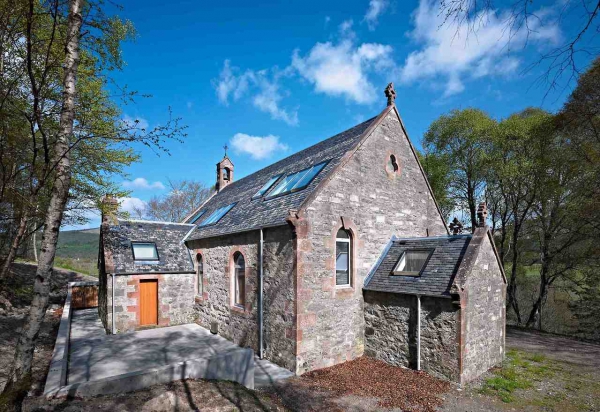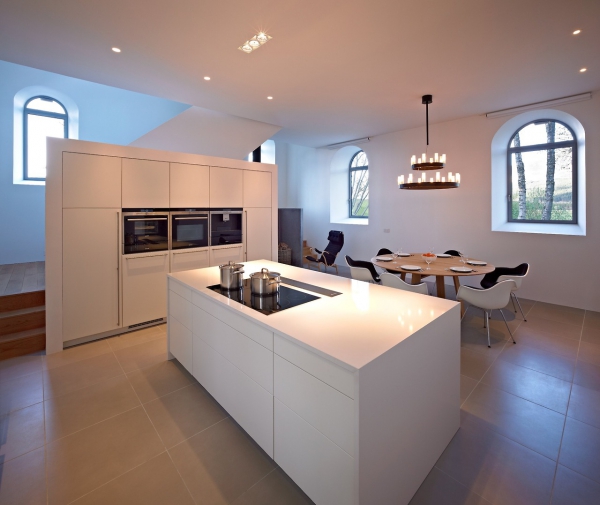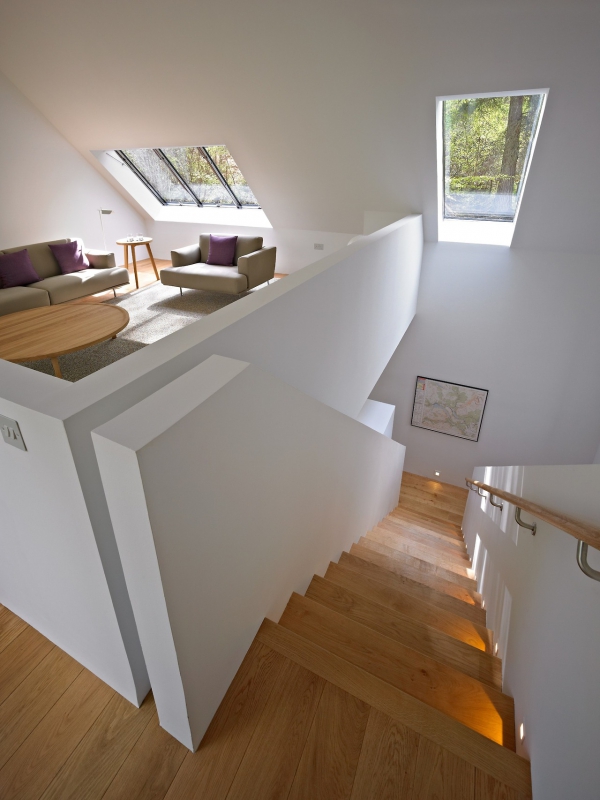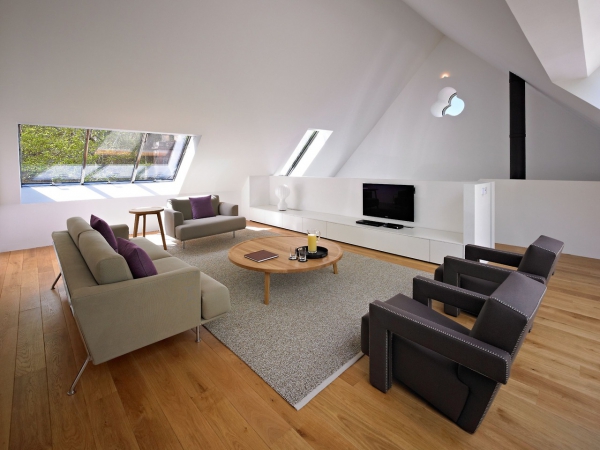 Photos by Andrew Lee
The minimalist style featured in this gorgeous converted former church gives off an intimate vibe that promotes a discreet lifestyle. The color scheme and interior design of all the rooms contains soft colors that get creative with the otherwise drab of just black and white. The kitchen keeps its simple with whites and grays, while throwing in quirky dining chairs with valiant black to keep things in perspective. The sectioned off fireplace area allows its residents to have a place to unwind while meals are cooking. The living room delivers more rich colors with varying shades of lavender and lilac. The furniture, provided by designer David Chipperfield, gives us many angles to work with. The slanted skylight windows are an astonishing addition to this converted former church as it provides wonderful natural light during the day and a chance to star-gaze indoors at night.
So the next time you pass a church that may look abandoned, think of the many ways that it can be brought back to life. Never judge a book by its cover!